Every Friday, Atwood Magazine's staff share what they've been listening to that week – a song, an album, an artist – whatever's been having an impact on them, in the moment. Here's this week's weekly roundup!
— — — —
— —
:: Temporary Her EP – Blaise Moore ::
I wrote about Blaise Moore's "Grips" and talked about how it was clear that she'd never felt so confident about her music, and it seemed like she'd really found her sound. Her new EP, Temporary Her, of which "Grips" was the lead single, proves that even further. The EP has Moore exploring a sexier R&B sound, and sounds so cohesive and breathtaking that not playing the EP on repeat is practically impossible. Temporary Her tells a story of lust, love, and power, and Moore's empowering and commanding voice pulls you in perfectly. Standout tracks for me are "Hesitant" and "Godless", they're dynamic and engaging and have hooks that you won't be able forget. "Feel it All Every Time" is the most reminiscent of Moore's previous EP, Laurence, and has a gorgeous music video. The visuals are also spot on. I've been a fan of Moore's for a few years, it seems like everything she releases gets under my skin in the best way, and not to be that person but I'm already yearning for new music of hers. If you don't know Blaise Moore yet, get familiar with her discography now, because it's impossible that she won't be a star.
:: The Collier ::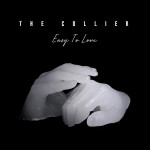 Every week is a constant inner struggle between expanding my musical horizons, and keeping up with the bands and artists I already know and follow. This week, the familiar got the best of me, and I spent some time checking in on some of the acts I discovered earlier this year. I'm a sucker for British indie rock, and ever since we got to premiere The Collier's song "Loose Hearts" in June, they've been on my (and Atwood's) artist to watch list. Somewhat akin to Catfish and the Bottlemen and Sea Girls, this Southend-on-Sea quartet stand out for their raw passion and sonic diversity. The four songs they released in 2018 – "I'm Older," "Loose Hearts," "Easy to Love," and "Falling Out of the Bed" – are all quite different in terms of sound and structure. The Collier have treated us to sweet, tender ballads ("Easy to Love") and unhinged pulsing head-bangers ("Loose Hearts"), showcasing the many sides to their young and evolving artistry. Vocalist/rhythm guitarist Joshua Hixson has an absolutely breathtaking vocal range: His smooth, high falsetto cries ring out with affection, and though they can at times be reminiscent of Thom Yorke (which, as far as I'm concerned, is the best compliment I could give him), they always take on a life of their own. Meanwhile, his lower croons resonate with equally emotive aching charm – making each Collier song a singular experience. Despite my predilection for "Loose Hearts," I'm getting more and more into the moody "Easy to Love," whose emotional finale feels like an especially good fit for cold weather.
The be-all, end-all is that The Collier have had a great 2018, and now's the time to hop on the bandwagon. These indie rockers mean business, and they've got the goods. Just give them a listen?
:: "Undercover" – Susanne Sundfør ::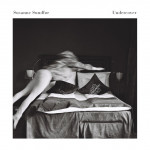 Susanne Sundfør isn't new; her debut album was released in 2008, and she's since had multiple number ones in her home country of Norway, but I discovered her this year and, as it's approaching the end of 2018, I thought it only right to share an artist who's had a personal impact on me. Do you ever have those moments when it's the early hours of the morning, the world is seemingly silent and you're caught up in your own thoughts and struggling to get to sleep so you go on Youtube and encourage yourself to drift off to the sound of music? Joanna Newsom is my go-to artist for this- her arguably otherworldly vocals, magical harp playing, and poetic lyricism being a portal into dream land- but Susanne Sundfør, I found, comes a close second.
Her voice is incredibly powerful, varying in range by dipping electrifyingly from low to high, and she'll conjure up imaginative and poignant narratives over a blend of electropop and experimental folk. In  a recent performance she showcased a new song called "Sleepwalking" that, with its Disney-style musical arrangement and lyrics of 'Am I sleepwalking, sleepwalking/ Baby, keep talking and sing me your best lullaby' feels appropriate for dozy listening.
"Undercover," off the 2017 album Music for People in Trouble is particularly special though, a thoughtful ballad fronted by the intimacy of Sundfør and her piano. There's an eruption towards the end that's classically Sundfør, an orchestral and operatic wail of emotion taking hold of the listener. It's initially how she got me under her charm and why I'll continue to be so into 2019.
:: "Your Name" – Plested ::
Plested may not be a name that you're immediately familiar with but it's extremely unlikely that you haven't heard a song that he's co-written. As well as co-writing Little Mix's smash hit "Touch", he's co-written for the likes of ZAYN and Kygo. Additionally, he may be familiar to some as one half of the now disbanded duo Chasing Grace, who enthralled with radiant upbeat tracks such as "Tonight" and "Run."
With his focus now clearly set upon his solo work, Plested has released his debut project First & Foremost, encompassing previously released tracks such as "Worthy of You" and "Habits". Alongside radiant new tracks including the demandingly catchy "Your Name," which compels with Plested's brilliantly hypnotic vocals. The track intriguingly examines the destructive obsession that haunts your headspace after you go through a break-up. There's a refreshingly brutal honesty to Plested's lyricism, which serves as an interesting complement to the track's electrifyingly animated production. With a debut headline show set for March at the Lexington in London, it's safe to say we'll be hearing a lot more from this talented singer-songwriter who isn't afraid to expose his vulnerabilities with his observant lyricism.
:: "Nothing Breaks Like a Heart" – Mark Ronson ft. Miley Cyrus ::
I've been a fan of Mark Ronson and especially his production skills for a long time, then came "Electricity" — which just… WOW, had me fall in love with his project Silk City, but then he had the audacity to release another absolute banger to finish off the year featuring one of my teen muses Miley Cyrus! It was too much for me to handle. I will say I was a little scared of not liking the song because I wasn't the biggest fan of Miley's latest album, but I'm happy to declare that "Nothing Breaks Like a Heart" exceeded all of my expectations and has been on constant rotation on my spotify. I love how Ronson and Cyrus wrote these picturesque lyrics and matched them to country-tinged dance music. The song was a perfect release for them, since it's gotten me even more excited for Ronson's and Cyrus' new albums, due for release next year. I totally suggest listening to this song if you want to cry away the new year while partying in the club.
— — — —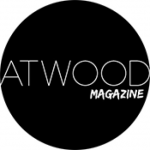 ---
:: This Week's Features ::