Singer/songwriter Stephen Babcock weaves a rollicking show of power and control, desire and delight in his bluesy new rock single "Devil."
Stream: "Devil" – Stephen Babcock
---
Can we ever really know who's in control of a relationship at a single point in time? Intimacy is a fluid intangible; if you've got some kind of power, it's likely fleeting at best. Nevertheless, it seems we're always striving for some upper-hand, and to understand our place in a relationship's ebb and flow. Singer/songwriter Stephen Babcock weaves a rollicking show of power and control, desire and delight in his bluesy new single "Devil," a furiously dynamic and exciting rock song.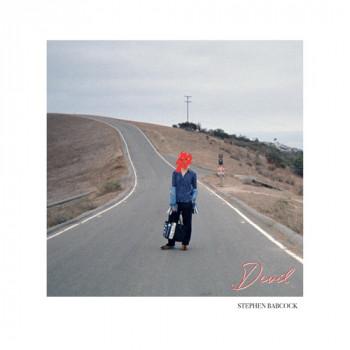 See you wonder'in like a banshee
How you howl, oh I'd scream for you
You're so pretty like Magnolias
I just want to bury myself in you
Don't you see me? Coming for ya
I adore ya, what am I to do?
Oh I'll wait til it's just us here
Honey you won't see
what's coming soon
Atwood Magazine is proud to be premiering "Devil," Stephen Babcock's second single of 2019 (independently out September 13, 2019). A singer/songwriter from upstate New York now based in New York City, Babcock's blended rock, blues, and folk sound is as illustrative as it is engaging: He wields his guitar as deftly as he does his pen – defying the standard "singer/songwriter" trope and making songs ranging a vast array of musicality, fit for every moment.
Following the release of "Fight I Need" earlier this summer, "Devil" presents Babcock as a ruthless blues rocker capable of delivering a scorched-earth solo that doesn't drown out a track's natural warmth and weight.
"The song Devil is about a dark night out in the city," he tells Atwood Magazine. "Though the night in the song never happened, it is inspired by a man's pursuit of a woman, only to find out later that instead of him pursuing her, she was pursuing him the entire time. The male character is basically bartering with the Devil to get this beautiful woman to come home with him, only to find out that at the end of the song, she was the one with all the power; she had planned to take this man home the whole time (never to find out what dark intentions she may have in store). The song is written in a way to make the listener never truly know who holds the power in this back and forth "one night stand". Is it the man? Is it the woman? In the end, it leaves off keeping the listener guessing."
If I do this deal with the devil
Is he gonna take my soul?
If I do this deal with the devil
Is he gonna take my soul?
Babcock continues, "As far as inspiration, I wanted to have a swampy, swaggering song, that was reminiscent of old blues songs from musicians like Muddy Waters, Howlin Wolf, or even more recent musicians like Stevie Ray Vaughn or possibly, the Civil Wars. The hypnotic, repeating, acoustic riff, is meant to lull or hypnotize the listener, all while blending the flair and style of the Mississippi River Delta blues. If there is any song that is "Southern Gothic" it's this. The song is meant to feel dark, southern, brooding, and hypnotizing all at once to keep the listener guessing."
See the wolf coming?
See those teeth bare
You don't stand a
sinner's chance in hell
I'm just thinking
What will happen, I imagine
Breaking all the rules, my intentions
Harsh and sinful
Oh they're burning
A hole right through you
Babcock put it perfectly in describing his music as dark, southern, brooding, and hypnotizing: In "Devil," he has delivered a fierce jam that constantly moves forward and pushes itself to higher and higher heights. We don't quite get to see what's going on down on the ground of this intimate exchange; instead, we're left to wonder through lyrics like, "Who's the spider, who's the fly here? Is this my web or do you have one too?" Keeping the veil of this back-and-forth mysterious, Babcock moves his listeners' focus away from the actual facts and happenings of this evening escapade, and more toward the deeper complexities of our interpersonal relationships — not to mention, the blistering raw talent of Babcock and his band!
This is the kind of rock music we want to hear more of; a rip-roaring 4 1/2 minutes of musical revelry. Stream Stephen Babcock's "Devil" exclusively on Atwood Magazine!
Who's the spider; who's the fly here?
Is this my web, or do you have one too?
I know you, you are the devil
And you can just take my soul
I know you are the devil…
And you can just take my soul
Stream: "Devil" – Stephen Babcock
— — — —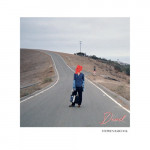 ? © 2019
:: Stream Stephen Babcock ::
---