Recommended If You Like: David Bowie, Todd Rudgren, Wilco
Forever an open-minded songwriter, Ward White is a musical chameleon: His decades-spanning career has included forays into psychedelic pop, rock operas, Americana, art rock, baroque pop, and more. He has been likened to Elvis Costello, Wilco, David Bowie, Burt Bacharach, and Todd Rundgren – which is as much a testament to the diversity of his music, as it is to its sheer caliber. His latest single "Spurs" is an entrancing, poignant ballad that juxtaposes the dreamy, wide-eyed bliss of youth with the wearily jaded wisdom of age.
Your spurs are jingling
in a memory of black leather tingling;
Let's find a way to get back there,
and be not afraid
Listen: "Spurs" – Ward White
---
Atwood Magazine is proud to be premiering "Spurs," the sophomore single off Ward White's upcoming album, As Consolation (out May 30, 2017). The record is White's first release as a resident of Los Angeles; the artist switched coasts after spending the past two decades in New York City. As a result, he feels his new record "evinces the heady bleary-eyed disconnect of a stranger in a strange land." Indeed, there's something about As Consolation that feels new: It's as if the change gave White a fresh set of musical ears, through which he has continued to reinvent himself while breaking barriers along the way.
Lyrically, "Spurs" is humbling poetry, a middle-aged identity struggle that finds White balancing nostalgia for the past with commitment to the present. "Let's find a way to get back there, and be not afraid," he sings wistfully in the first verse, referring to that "memory of black leather tingling." Oh, for our 'glory days;' we don't appreciate our youth until we're old, and then it feels like we're too late. That's certainly White's perspective: He longs for the carefree, vitamin-free life he once led; an ignorant bliss that sheltered him from the personal responsibilities, health issues, detractors and distractions that come with time.
Your bones are crumbling
like the boulders of a mountainside tumbling
Let's make our way to the ocean,
and be not afraid of the consequences
and all their paranoid companions
as we snake our way through the canyons
until we bottom out at the sea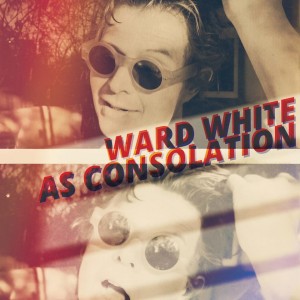 White's voice is a sweet tenor, warm and full as he croons about making the journey to the ocean. The lyrical motif is both metaphorical and literal: The grandeur of the great blue expanse is itself such a miracle to behold, but "Spurs" battles that imagery with the dance of something greater. When we look upon such a vastness, we think of the mysteries it holds; the possibility in our lives; the other people at the other end, staring right back at us. Who are they?
If we can only make our way to the waterfront, we might be able to glean some deeper insights into our lives. Ward White has yet to rid himself of this dream: In fact, it might be a lasting glimmer of youth, the final ray of sunlight left within fading eyes. In our premiere of fellow Los Angeles act Soft Shells' video "Reins," frontman Tim Williams shared his belief that "Youth is defined by your ability to choose your outcome in a situation, not the number of days you are alive." Perhaps "Spurs" comes from the struggle to continue believing in that philosophy: White wants to not be afraid "of the consequences, and all their paranoid companions," but it's far easier said than done. Experience teaches us lessons and shows us our boundaries, and while he may appear untethered in his music, Ward White feels the weight of the world in other ways.
My hands stopped quivering
minor seizures that have stopped delivering
messages from just beyond the ether;
We drink afternoons
Gin, Progesterone
and the paralyzing fear that we're alone
makes us almost cling to the humdrum;
The fatted calf's domestic conundrum
Until we bottom out at the sea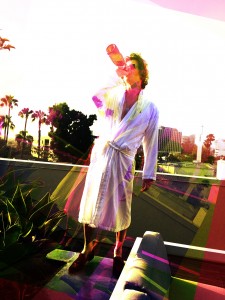 "If Sergio Leone had made a Western starring Roy Orbison, this might have been the theme song," muses Ward White. "Also, that would have been a truly odd film. 'Spurs' was initially inspired by the drive up Kanan-Dume road, over the mountain, where hairpin turns open up into startling vistas of the glistening blue Pacific, before weaving back down to the Pacific Coast Highway and the beaches of Malibu. That winding road returning to the ocean felt like a juicy metaphor at the time, although the song is really about reaching a point in your life where you realize that the ocean as metaphor is a lot less compelling than the ocean as ocean."
The ocean as metaphor is a lot less compelling than the ocean as ocean.
Ward White has been around the block a few times, not so much dabbling as diving headfirst into an impressive array of musical worlds. While he continues to defy genre, he cannot deny his age or character – the limitations and wisdom that suppress impulse and turn one inward.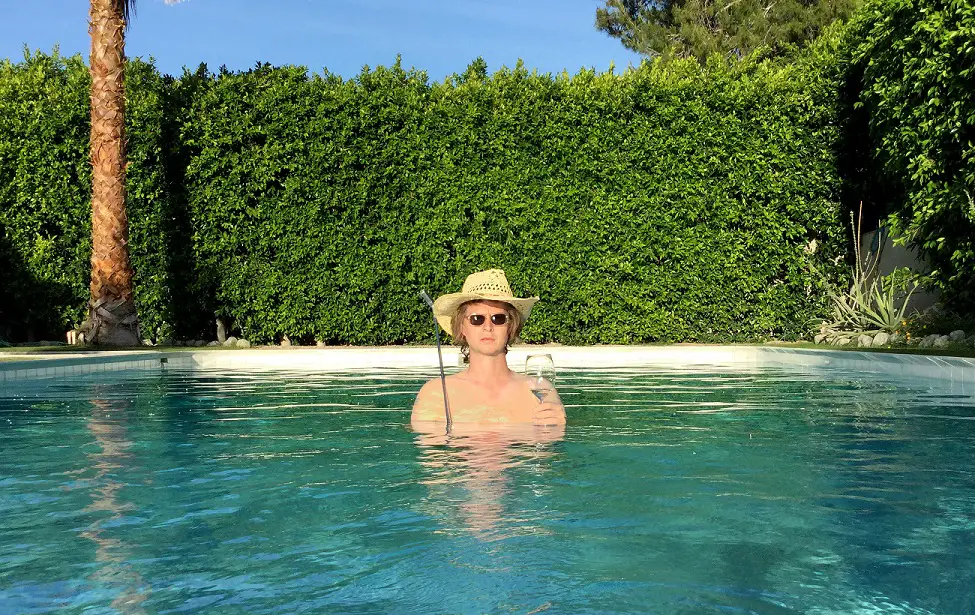 Yet in spite of its brooding nature or melancholic persuasion, "Spurs" is absolutely magical. White surrounds his captivating voice with a majestic soundscape: Guitars billow with emotion, cascading upwards in controlled ecstasy. The mid-section of the song opens into a beautiful orchestral exploration of melody that captures our ears and throws us into a daydream; only White's haunting tremble can anchor us to reality.
…and all their paranoid companions
as we snake our way through the canyons
until we bottom out at the sea
As Consolation, Ward White's 10th release, is out May 30th. Different though it may be from all that came before it, the record is yet another time capsule for White, capturing who he is and where he has been in the months leading up to May 2017. "Spurs" shows us that he continues to surge onward and upward, even if that means confronting (and accepting) his mirror image.
— — — —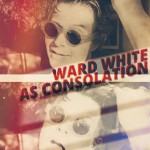 cover © Heidi Adams
:: Listen to More Ward White ::