To me, real emotional development has to happen with you alone.
There's something magical about solitude: Whereas we humans can excel and be our best selves among others, we are our truest selves when we are alone. Only in moments of solitude can we truly understand, embrace, grow, and change who we are. Songstress Maiah Manser indulges in this self-knowing and renewal process in her noir-pop song "Second Skin," the title track off her upcoming debut EP.
I, I know what I've done
and it stings baby stings, it stings like the shot of a gun
and I, I'll hurt you again
you should run, you should run,
you should run so you won't feel the pain
Won't you come back to me?
Let me sink in my teeth
Come back to me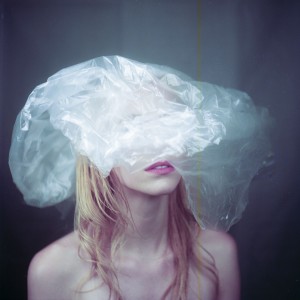 A wise twenty-something from Oregon and former backing vocalist for Mary Lambert, Maiah Manser is mere days away from releasing her debut EP, Second Skin (out 4/28/2016 via Freakout Records). Atwood Magazine has the pleasure of premiering Maiah Manser's intimate, a cappella concept video for the lead single, a sheer and brash display of rebirth and self-empowerment.
"In exploring the meaning of having a "Second Skin," I found that one can hide behind an emotional shield or create armor to make oneself stronger," says Ms. Manser of her video. "Using raw field recording, this video reflects that by setting a desert backdrop (feelings of loneliness and abandonment) and changing out of white (the color of purity) to liquid silver (armor). The roses symbolize the pure and naïve heart, and burning the flowers resembles the period before rebirth, as in a phoenix rising from its ashes. Although the video starts by feeling helpless and innocent, it develops into an empowering and evolving narrative for the broken heart."
An empowering and evolving narrative for the broken heart. We couldn't have said it better ourselves. Ms. Manser shows us an impossibly raw and evocatively vulnerable side of herself that we might not have otherwise known or understood. To witness her in this video is to peak inside the hood of the artist at work. She reinvents herself before our very eyes in a stirring expression of human fluidity. Get to know Maiah Manser through our exclusive interview below, and get ready for her debut EP, Second Skin – out next Friday, 4/28!
Watch: "Second Skin" (concept) – Maiah Manser
MEET MAIAH MANSER
Atwood Magazine: Can you speak a little more to the inspiration behind this video?
Maiah Manser: One, I knew I wanted to burn something. Two, I wanted to make a clear visual of removing and replacing a "Second Skin."
You've noted several symbolic traits in the video. How did this vision develop, and do those symbols ring true for the rest of your debut as well?
Maiah Manser: For me, to develop a second skin is either that you are developing an emotional armor to protect yourself, or to make yourself stronger. In making the EP and developing the concept, I feel that nearly every life-altering experience has this idea of a "Second Skin." It feels universal and flows seamlessly throughout the rest of the debut. Another repetitive visual throughout the EP is burning and fire. I wanted to make sure that was also represented.
This acoustic song differs greatly from your production-heavy studio recordings. How is it symbolic to you and what is its significance?
Maiah Manser: To me it feels somewhat like a séance. In wanting to assume the feeling of being completely alone, I want the viewer to hear all the other sounds, crunches, birds chirping, crackling. It creates this feeling of slight discomfort and definite oneness. To me, real emotional development has to happen with you alone.
Do you feel it's possible to achieve the same levels of intimacy on fully-produced masters, as it is on "rough cuts" and "acoustic" recordings?
Maiah Manser: Emotively? Yes, but nothing can compare to an a cappella or acoustic recording of a song. Especially now in the world of auto-tune and Melodyne. I think intimate and emotive performance can get lost in the stratosphere. However, the vocal take on the produced version ended up being the the scratch take. I had barely slept and was over worked for 3 days straight when I laid down those vocals. To me, they still feel raw, intimate and real.
Your debut EP Second Skin is out later this month. What does this release mean to you, and what can we expect from it?
Maiah Manser: It was finished by last year and I wrote the songs almost 2-3 years ago, so this feels like a huge personal release for me. Not in just the technical way, but also mentally and artistically. Expect to hear samples that you wouldn't, no holding back with the lyrical content along with all songs flowing into each other while being complete opposites of each other.
How was your experience performing backing vocals for Mary Lambert? Was that your introduction to the industry? What about it prompted you to pursue your own career?
Maiah Manser: I had already started pursuing my own career when I started to work with Mary, but had to put it on the back burner and wouldn't trade what I learned for anything. Touring with Mary gave me a very important, first hand look at major industry and further how I want to conduct myself.
Going from backup to owning the spotlight seems to have its own 'second skin' symbolism as well - is that your narrative, or does this ring deeper?
Maiah Manser: That's another situation where it works! For me, all these songs go even deeper while attempting to present a solution. Joni Mitchell has a great quote: "It's not a good song unless it has lyrical sensitivity and a moment of clarity. Until then it's just complaining."
What is your own experience with seeking internal strength and self-empowerment? Does any experience in particular stand out?
Maiah Manser: It's forever a constant push and pull. Writing songs gets me through it all.
— — — —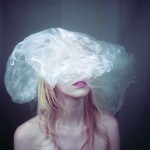 cover © Kevin Shea Adams
:: Listen to More Maiah Manser ::