Every Friday, Atwood Magazine's staff share what they've been listening to that week – a song, an album, an artist – whatever's been having an impact on them, in the moment. Here's this week's weekly roundup!
— — — —
— —
:: Superdream – Big Wild ::
Alex Killian, San Francisco, California
Big Wild's debut album, Superdream, is a testament to the artist's creativity and bright, charming sound. The LP touts tons of ear candy, including both instrumental and vocal forward, radio friendly tracks. The song that reeled me in from the get go was "6's and 9's" — a bouncy, summertime track about the undeniably warm feeling of newfound love.
I want you to hold me
Come and lay with me
Set aside your problems with me, baby
The funky undertones are addictive paired with Rationale's exuberant, smooth vocal delivery. The whole album features groovy bass, beautifully layered vocals and beats that are sure to make you shimmy. Big Wild master the fusion of catchy vocals with danceable instrumentals and the result is a near perfect summertime album. Each track carries a different energy, from the heat on "No Words" to the euphoria of "Joypunks" and overwhelming coziness of "Awaken." The LP sounds and feels like an album should — a journey through sound with an artist who wants to elicit pure emotions from the listener — and it's an absolute joy to experience.
---
:: "R.Y.W.B." – Fever Joy ::
Fever Joy's music is a smoldering fever dream. I have an incredibly in-depth interview with the California-based band that we conducted last year, and while I'm not quite sure why it has yet to see the light of day, I'm absolutely smitten by their new song "R.Y.W.B." – a defiant anthem propelled by the chant, "I do what I like, and I like what I do." The trio of Avery Robitaille, Kevin Holm, and Sean Baker, Fever Joy are an alternative pop/rock band with killer instincts and impeccable poise. "R.Y.W.B." – an acronym for red, yellow, white, and blue – inspires the literal idea of having stars in ones eyes, though the track itself is a little more fluid and free than that.
Fever Joy climax with energizing passion in a fierce, smoky chorus:
I do what I like and I like what I do
When I came I forgot everything I knew
I do what I like and I like what I do
Street lights in my eyes and all I see is
Red, yellow, white and blue
Catchy and refreshing, "R.Y.W.B." is a smooth spin on pop bombast – not to mention a perfect introduction to Fever Joy, who are set to release their debut album later this year. Check out the song and Rowan Daly-directed music video – it's a rush you won't forget!
---
:: "Texas" – Mallrat ::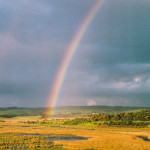 "Texas" is extremely personal for me, since in it Mallrat managed to perfectly encapsulate a feeling I've never been able to clearly put into words. It talks about watching someone you love go down a destructive path, and not being able to save or help them, and to me that's probably the most vulnerable and delicate situation you can be in. You're putting your whole self out there, trying to make changes, but also eventually realising that there's nothing you can do. The song is so heartfelt, and Grace Shaw's delivery is quietly wonderful and emotional. I feel like the song's theme, sentimentality, and vulnerability are perfectly captured on the first verse:
You think you look better, I know you feel worse
If nothing were numb, I think something would hurt
I've seen this before, never thought you'd be her
You're young and you're precious, your laugh is infectious
Your heart's big as Texas, don't think you're reckless
But maybe you strayed from the cross on your necklace
And now I feel selfish 'cause I miss my best friend
Still skipping breakfast and higher than Everest
I also am in awe of the song's structure, since it keeps you on your toes but also never distracts you from the main narrative. The production of the song is perfect, and all different layers add up to a stunning and visually stimulating listening experience. "Texas" is a song that begs to be felt, a feat which very few can achieve, and even if you have no personal experience with the situation it's referring to you're somehow pulled into and seduced by the story. Personally, I think it's one of Mallrat's best tracks (and that's saying something because her discography is basically flawless) and I've had it on repeat every single day for the past week.
---
:: "Say It" – Maggie Rogers ::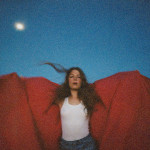 The 3:40 soft bop, "Say It" off of Rogers legendary debut album quickly made its way to my favorite track – and doesn't seem to be losing that spot anytime soon. There is something so honest and tempting about the lyric, "I cannot fall in love with you" the words read sad, but the with Rogers inflection you feel that they aren't sad at all, they're celebratory. Maybe she's not ready to admit her feelings, but she's happy she's feeling them, because how can you not be? That's what this song captures, not being ready for love, but still being intoxicated and happy by the feeling of being in it. Not to mention the subtle 90's pop feel with a Maggie Rogers spin that is everything we didn't know we needed. This week has also been filled with "Harmony Hall" by Vampire weekend – but I'll let the several other Atwood writers tell you about that one…
---
:: "Haunted House" – Florence and the Machine ::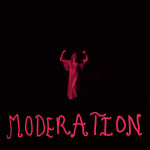 With Florence + The Machine you kind of know what you're going to get. Even when there's a shift in sound, it has instant familiarity. While some people may deem it as a negative thing, others (me) are forever gripped by its charm and this is mostly due to Florence as an individual and the way she has this power that anything she touches seemingly turns to magic.
January 24 was a day of double releases, Vampire Weekend's "Harmony Hall" / "2021" and Florence + The Machine's "Moderation" / "Haunted House." While "Moderation" is pure energy, all aggressive piano and stomping feet, "Haunted House" is sweet and dainty with tiptoeing piano and kitten heels.
My heart is like a haunted house
There's things in there that scratch about
They make their music in the night
And in the day they give me such a fright
My heart is like a haunted house
There's things in there that scream and shout
They make their music in the night
Wish I could find a way to let them out
Florence's vocals are high-pitched staccato as she sings about the things lurking in one's imagination. Taking the haunted house literally though, I imagine a Snow White figure coming across an abandoned house one spring morning as the sun's rising. She's prancing around the decaying rooms all wide-eyed and positive while blue birds flutter and sing alongside her. With each step, a rejuvenated colour is brought to the house. Both "Moderation" and "Haunted House" represent two sides to Florence + The Machine but on first listen it was the latter that I was smitten by.
---
:: : "I Know" – King Princess ft. Fiona Apple ::
I adore Fiona Apple. When our editor Mitch posted the song in our writers group, I clicked immediately upon seeing Fiona's name, despite knowing little about King Princess. Fiona Apple is elusive, and hasn't put any music out since 2012. The song, titled "I Know," originally appeared on Apple's 1999 album When The Pawn… The collaboration between the two artists puts a delightful spin on the song. The original was Apple alone with a piano and drumset with the occasional strings swell, the tempo and tone her signature ballad lull. The updated version adds synths and heavily filtered drums, creating a spacey, ethereal atmosphere. The vocal harmonies are echoey and sparse, maintaining the melancholic nature of the song while adding depth. King Princess' voice glides smoothly against Apple's soulfully mournful one, and something about the interplay between the two voices adds a new layer of bittersweetness to the song.
And if it gets too late, for me to wait
For you to find you love me, and tell me so
It's okay, don't need to say it
The last line of the song is almost whispered, heartbreakingly soft and vulnerable. It fades out softly with the mellotron, the final chords sounding like a church organ. I get shivers every time I listen to it.
---
:: "Bury a Friend" – Billie Eilish ::
Billie Eilish has finally announced her debut album (collective scream) and did so in the best, creepiest, and most Billie Eilish-way possible: freaking us out. "bury a friend" is the lead single off Eilish's much-anticipated album WHEN WE ALL FALL ASLEEP, WHERE DO WE GO? and it presents the most confident, innovative, and eerie Eilish we've yet to meet. The production is absolutely genius (big ups FINNEAS), and there's nothing I like more than a song that takes a left turn and surprises you every 30 seconds. I've been compulsively binging this song since its release on Wednesday, and for some twisted reason I've also been watching its horror movie-inspired, beautiful music video every day. I think this song best summarises who Billie Eilish is as an artist: an innovative and bold take on something you thought you knew, art that intrigues and confuses you but leaves you in awe, someone who isn't different for the sake of being different, but because they don't know how to do anything but not fit in, in the best way.
There's no stopping Billie Eilish, and no one dares trying to.
---
:: "heavy metal" – Bring Me the Horizon ft. Rahzel ::
On Bring Me the Horizon's most honest-to-god pop effort, they include this little middle finger to people that are upset they've changed since Suicide Season.  With ripping guitars and a feature from ex-Roots member Rahzel, this song serves as a bridge to the newer song as well as a kiss off.  Oliver Sykes shows some worries about upsetting old fans, but he also states that he doesn't really care:
I'm afraid you don't love me anymore
'Cause a kid on the 'gram in a Black Dahlia tank
Says, "It ain't heavy metal."
Later though, he proclaims proudly, "This shit ain't heavy metal," while mockingly performing some the high pitched growls that the band was founded with.  It's the sort of "Fuck you. I'm awesome" that Eminem tried to capture on Kamikaze delivered with a real taunt, as the band gives those screams but also takes the stereotypical breakdown and replaces it with a beatbox solo from Rahzel.
While I've mostly outgrown the deathcore breakdowns of songs with titles like "(I Used to Make Out With) Medusa" or the melodramatic intensity of songs like "Drown," amo is a much more interesting listen than expected.  It's not something that made me want to revisit some of the older aspects of BMTH's catalogue but "heavy metal" and "MANTRA" both filled me with a level of excitement I wouldn't have expected from the deathcore vets.
---
:: "Blankets of Sorrow" – Bear's Den ::
Bear's Den's music offers some of the most profound lyrics in the modern canon. Their first two albums each hold a special place in my heart, and by the looks of it, their third album So That You Might Hear Me (out in April) is on track to be equally as important. Bear's Den released two songs this week, and while the internet seems to be touting "Fuel on the Fire" as the focus track, its counterpart "Blankets of Sorrow" has me absolutely shattered. A bittersweet ballad aching with tender love and helplessness, it's the pained soliloquy of a ruptured partnership struggling to stay afloat amidst personal insecurities and mental health issues.
Hailing all of your virtues as flaws
While the ice on the floor starts to thaw
And the cracks and the veins start to form
All I can't deny
Never did turbulence feel quite as volatile, yet simultaneously so serene. Vocalist Andrew Davie hits an poignant crest in a heavy-hearted chorus:
Paralysed, you're stubborn mind
Can't see the woods behind
The blankets of sorrow
No one could ever reach or pull you out
You're sleeping as the sleet just falls
To crystallize your crimson thoughts
No more I'm sorry's
No I'm not sorry anymore
The frozen lake or raging storm
The same damn thing in different forms
I can't make you see it
The water only reflects what it's been shown
And I know I should not stay
There you go, you push me away
These are the words of a person in emotional agony. "Blankets of Sorrow" comes to us from the artist's innermost depths; a place of raw vulnerability and fragility. It's a cry into the dark, a plea for normalcy, forgiveness, and unity… and a terrifyingly beautiful, hauntingly sweet declaration of devotion.
— — — —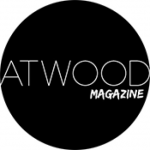 ---
:: This Week's Features ::