The intimate diary for an alternative artist in turmoil, Schultz & Forever's Grand Guignol is a coming-of-age album defined by personal turbulence and ideological upheaval.
— —
Schultz & Forever's debut album opens with a heavy-hearted plea: "I need someone to tell me what's wrong – I'm not free." It's the perfectly intimate, overwhelmed entrance to a record defined by personal turbulence and ideological upheaval. The emotional diary for an alternative artist in turmoil, Schultz & Forever's Grand Guignol is a coming-of-age album full of questions, with few answers.
I need someone
To tell me what's wrong; I'm not free
It's like demons
Are thriving inside of me; I'm not free
Should I repel?
Or give myself to Jesus?
I've tried both things
And only the illusion sets me free
I can't explain what's wrong with me
All I can say is that you make me love me
Listen: 'Grand Guignol' – Schultz & Forever
---
Atwood Magazine is proud to be premiering Grand Guignol, the debut album from Schultz & Forever, Copenhagen-based artist Jonathan Schultz's musical moniker. Out everywhere March 16, 2018 via The Big Oil Recording Company, Grand Guignol is a colorful and expansive set of singer/songwriter ballads and anthems pulsing with rhythmic heat. It's a passionate, intimate affair between religion and sexuality, science and culture – and while everything is dressed up in fancy, lush sounds, the music itself feels naked and vulnerable – as raw as can be.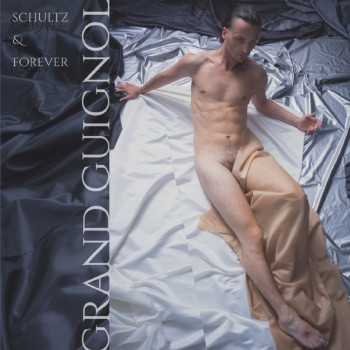 Schultz's story highly informs his music: Raised a "free church" Christian in a strict sect, he hadn't heard about the Big Bang as a scientific theory until he reached adulthood and attended college. "Music had a central role in my new understanding of myself as a heretic. Nick Cave, in particular, taught me that un-Christian thoughts are okay," Schultz explains. His debut album highlights the clash between the world he grew up in, and the world he's now discovered: It's a tale of, and a tribute to the personal reckonings of his newfound atheism and his sexuality.
Every experience feels fresh and new as Grand Guignol explores the intersection between love and spirituality:
I'm going crazy, you're going backwards
The routes are expanding
We're following the wrong one
There's no religion in our heart's babe
We're in this together
Don't let them judge, babe
In time, won't you
Let me be your dime?
Wont you let your heart in mine?
– "Backwards," Schultz & Forever
Grand Guignol mixes bright melodies with its many complex, underlying emotions. Single "Backwards" dances with anthemic giddiness as Schultz dwells in deep, sweet grooves. Even moments of hardship, from dealings with "Anxiety" to the fear that "Satan Is Coming," rise with cinematic anticipation rather than fear and doubt.
"Grand Guignol is much more personal than anything I've made before," Schultz shares with Atwood Magazine. "It's both relieving and angst-provoking to share this for the first time. I hope that it's clear that these songs aren't a critique or a way for me to point fingers at anyone – I have not been a victim and I'm not trying to blame anyone for anything. This album is a reflection on how I've felt in the years that have passed since I was introduced to other beliefs than those I was brought up with – how I've dealt with one solid worldview shattering, and a new one forming."
He continues: "I'm really psyched to be releasing this record – it's been two years in the making and now I get to show my baby to the world! While this album has been underway, I haven't felt able to get on with new music. Now that it's coming out, I'm already feeling new songs appearing, and I can't wait to get on with new music!"
While there's no right way to deal with major life changes, Grand Guignol certainly feels right: It's emotionally heavy but sonically light, a dynamic, dramatic, resilient rebellion that, at the end of it all, feels like a cathartic breath of fresh air.
But don't let us tell you that: Stream Grand Guignol exclusively on Atwood Magazine ahead of its 3/16 release and experience Schultz & Forever's most powerful, meaningful and personal album to-date!
— —
— — — —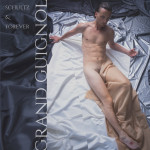 Connect to Schultz & Forever on
Facebook, Bandcamp
? © Magnus Bach Pedersen
:: Schultz & Forever ::