Seasons come and go, but Lorde's "Solar Power" will keep you buoyant and warm for the rest of the year.
Stream: "Solar Power" – Lorde
---
For Lorde, blue-eyed breakup songs are a thing of the past — she is trading in tears and heartbreak for sunglasses and good vibrations. And for those feeling burned out by love songs, anti-love songs, and everything in between, "Solar Power" is the perfect sun-kissed respite. After crooning "You're all gonna watch me/Disappear into the sun" in "Liability" (which she does, for four years), Lorde at last remerges, outfitted in yellow, and shines brighter than ever. Everything renewed and refreshed; the cold gives way to heat. Surrounded by cavorting boys and girls in the music video, Midsommar vibes abound, Lorde heralds a summer of self-love.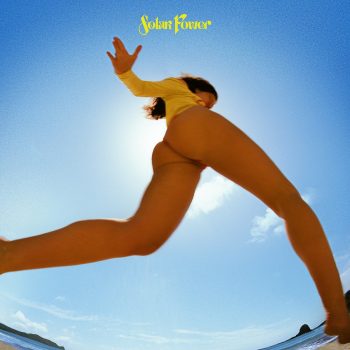 I hate the winter, can't stand the cold
I tend to cancel all the plans
(So sorry, I can't make it)
But when the heat comes,
something takes a hold
Can I kick it? Yeah, I can
My cheeks in high color, overripe peaches
No shirt, no shoes, only my features
My boy behind me, he's taking pictures
Lead the boys and girls onto the beaches
Come one, come all, I'll tell you my secrets
I'm kinda like a prettier Jesus
"Solar Power" was officially released on June 10th, coinciding with 2021's only solar eclipse, and it features friends both old and new: indie darlings Clairo and Phoebe Bridgers join in as backup vocals, while Jack Antonoff returns as producer. The sound, free-dancey and radiant, is irresistible as ever. Kicking off with a single acoustic guitar and Lorde's signature rasp, the track drifts forward languorously. Two-thirds of the way through, long-awaited drum beats finally kick in next to Lorde's honeyed two-word delivery, where syllables warp, stretch, and groove along in summertime blur. Charmingly imperious, intriguingly carefree, Lorde sounds completely untouchable.
Forget all of thе tears that you've cried
It's ovеr (Over, over, over, over)
It's a new state of mind
Are you coming, my baby?
In an email to her fans, the four-time Grammy nominee introduces her new self as "sexy, feral, and free…Her skin is glowing, her lovers are many." Lorde is no stranger to writing about herself in the third person (see "Liability"), but this email has a 60s, mystical touch, as she tells of her "unending search for the divine." The upcoming Solar Power album is also described as a "celebration of the natural world," and clues to future release dates can be found in the natural calendar. When Lorde dances in the music video, her feet are bare and in touch with the earth.
Acid green, aquamarine
The girls are dancing in the sand
And I throw my cellular device in the water
Can you reach me? No, you can't (Aha)
My cheeks in high color, overripe peaches
No shirt, no shoes, only my features
My boy behind me, he's taking pictures (He's taking pictures)
Lead the boys and girls onto the beaches
Come one, come all, I'll tell you my secrets
I'm kinda like a prettier Jesus
But beyond the joy of sand underneath her feet, wind flipping through her hair, Lorde's quips and playful remarks are what really stick with you, like when she sings about being "kinda like a prettier Jesus" and laughs at us for not being able to reach her because she threw her phone into the water ("Can you reach me?/No, you can't/Aha"). Comparing herself to Jesus surprisingly befits the theme, if only for her promises of "Come one, come all/I'll tell you my secrets." Lorde used to sing about herself as a teenager; now she is on top of the world. And we are invited to join her — not just for a summer tryst, but for a total, shameless celebration of self: "Are you coming, my baby?"
Turn it on in a new kind of bright
It's solar (Solar, solar, solar, solar)
Come on and let the bliss begin
Blink three times when you feel it kicking in
— —
Stream: "Solar Power" – Lorde
— — — —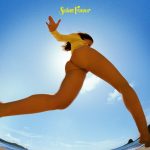 ? © Lorde
:: Stream Lorde ::
---