In a reflective, dreamy, and romantic state, The Millennial Club push past fitting in and tap into their true selves by exploring and defining their new sound on their latest EP, 'Summer Nights.'
Stream: 'summer nights' EP – The Millennial Club
---
Music has always been the way out for The Millennial Club. Blossoming onto the music scene in 2017 with their first single "Love Is So Hard!," singer/guitarist Andres Owens, bassist/keyboardist Jared Ortiz, guitarist/saxophonist Jake Stevenson, and drummer Tyler Kamei have spent the past reinventing and re-owning their sound. Moving past the idea of trying to fill the shoes of the artists that have inspired them, the band has returned in a new light of self-discovery, realizing that creativity, making music, and being expressive has to come from who you actually are and not who you're trying to be. What sprung from this epiphany is their latest, reflective, melancholy EP, Summer Nights.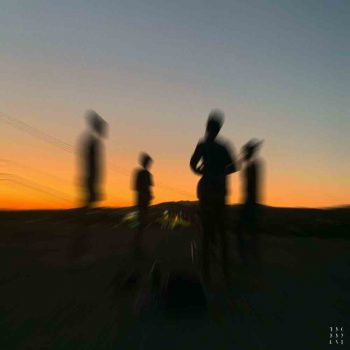 "I was obsessed with fitting into a self-described box and wanted so badly to 'be like' my musical inspirations, but with this record — perhaps unlike our previous releases — we really weren't trying to be anything other than ourselves." – Andres Owens
Taking the indie pop world over with the release of their first EP, She's So Insane, in 2019, the band eloquently blends their inspirations drawn from 80's pop, '90s R&B, and brutally honestly lyricism that comes with a confessional Southern California sound. While the band might exude pop-music energy, if you listen closely, you'll quickly learn that The Millennial Club isn't just making music to top charts or win over airplay. They're making music because it's the one way they know how to navigate living fully in their youth in a pool full of questioning, heartbreak, and the unknown.
On Summer Nights, The Millennial Club tap into their truest feelings, what it means to be honest, how far you can go wearing your heart on your sleeve without getting it broken, and what a summer night might hold for those who are ready to take a leap into being unafraid to feel. Through easy-flowing melodies and strategic lyrics, the band's songs sound so effortless that they make it seem as if no thought went into making the record at all, and perhaps that's the magic of a band who leaves behind all pretenses of being like someone else. It's the magic of being themselves. Perhaps the tangled love stories, echoes of heartache, and moving melodies put through a lens of self-reflection over electronic sounds, acoustic beats, and perfect lyrics are the magic behind Summer Nights.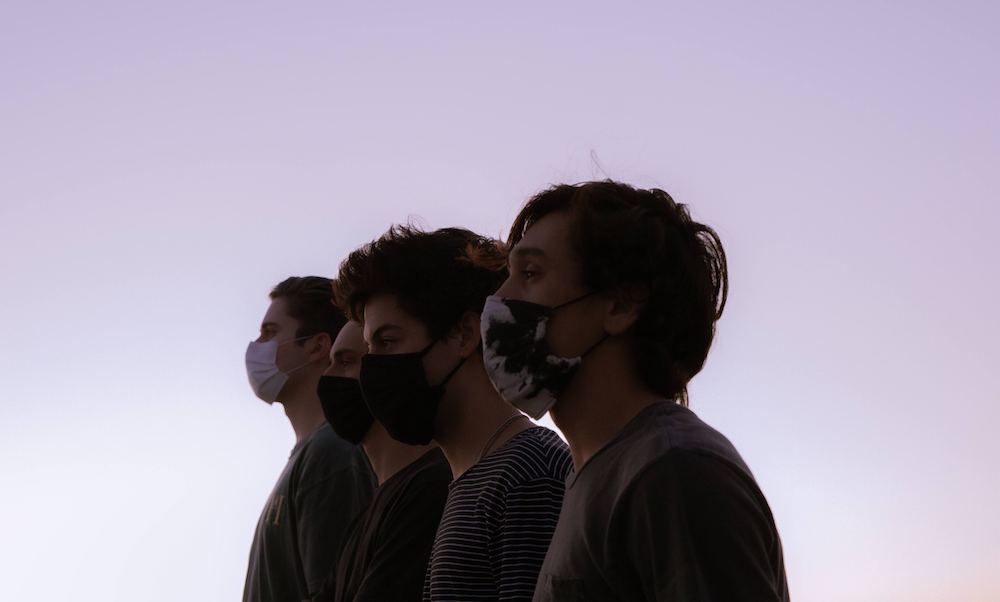 :: Inside Summer Nights ::
"We created every track with the intention of listening to ourselves, something that is unique unto itself even within the work itself; we may have missed that the first time around. Every tune is written from personal experience, with every arrangement meticulously sorted through again and again to no avail, and every sax and vocal take done and redone (and redone again) to make sure we got it right." – Owens
— —
i wish i could tell you
The EP opens with an instrumental track called "i wish i could tell you," derived from their earlier 2020 single "like i do." In a flurry of creativity, the band decided to separate it from the original track and turn it into a melancholy introduction to the entire record. It's electronic boost paired with a gentle yet anticipatory energy echoes the feeling of wishing you could tell someone the things you really wanted to tell them and serves as the perfect foundation for preparing yourself for the journey that is The Millennial Club's Summer Nights.
---
like i do
If you ever want to hear a song that is the sonic equivalent of sitting outside and watching the sunset with someone you love, "like i do," is probably your best bet. The lyrics are conversational, but they reflect the complicated mess that comes with holding back your feelings. Setting the backdrop of a love story by establishing closeness and intimacy through lyrics like, "I know you didn't have to drive. You don't live far," compliment the dreamy and romantic soundscape that the song holds.
"The lyrics behind the song reflect the challenges you face after suppressing these romantic feelings for yours," Owens explains. "To the point where it perhaps was buried and even ignored internally altogether." Thankfully, the song captures the feeling as a beautiful, frozen moment in time.
https://www.instagram.com/p/CESgF1eAfR7/?utm_source=ig_web_copy_link
---
feel the same
"Do you feel the same?" posed as a repetitive question in this song's lyrics paired with a groovy electric guitar lick is the perfect example of when The Millennial Club knows exactly what they're doing when they need to play to a pop-focused audience. With a sound that resonates and lyrics from a story that's so universal to so many people, "feel the same" is a "token to that time of my life when I was constantly wondering where [expressing your feelings] was stressful," says Owens about writing this song before asking the same question to his girlfriend, and in the band's signature fashion, the song is yet another track that sounds so good you're meant to forget how agonizing or stressful feelings like this really are.
---
summer nights
As the EP's title track, "Summer Nights" is the anthem of the record and the perfect summertime song. Through feel-good, pop-rock energy, "Summer Nights" explores the "authenticity of being powerless to your emotions." Being unafraid to dance in the street, smile at a stranger, or embrace your true self, all captured in one song.
I saw you walking down the street one day
It was a Sunday
You had flowers in your hair
And you were dancing with your headphones on
"Like most TMC tracks, 'summer nights' is an encapsulation of my own mind," Owens explains about the song. "I didn't really know what I was writing when I set out, but over time, the concept made more and more sense to me that I was, in a way, communicating with my future self about the headspace I was currently sitting in; one of wonderment, questioning, longing, introspection, and hoping."
---
the girl that ain't you
If you aren't already familiar with The Millennial Club, many listeners may be surprised to hear a bit of a jazzy-inspired influence in their music. From classical piano chords to saxophone solos, the band plays around with sound in a way that's modern – similar to how The 1975 do it – but still making it their own. "the girl that ain't you," is just another example of that kind of blend. Described as one of their favorite songs they've written to date, the song gets honest and reflective about realizing who's most important in life.
---
anymore
In a mix of unfinished songwriting and being endlessly curious, "anymore" is the outro track on Summer Nights, that serves as the closing to the summertime journey the EP tells. "More abstract and less structured," this outro features a clever saxophone and echoes feelings of hope, satisfaction, and still waiting on what's to come next. For those who don't want to let go of that carefree summer feeling before this winter just yet, you don't have to. Holding on to it is what Summer Nights is for.
We just want the listener to experience us. Us in our totality, the essence of what's happening in our brains, what we see, what we feel, and maybe most importantly, how and why we feel the things we do. If we captured that even in the slightest, I'm happy.
---
Summer Nights is available for streaming on all music platforms today. Keep up with The Millennial Club on all socials to find out everything to follow the release of their latest EP.
— —
Stream: 'summer nights' EP – The Millennial Club
— — — —

? © Carly Whalen
:: Stream The Millennial Club ::