All it took was one listen to "Slow Hands" for me to fall for it. Granted, I was a little later to the party than most: Released in May, Niall Horan's bluesy single topped music charts in over 40 countries within hours, and more recently peaked at No. 1 on US radio – which is how I eventually discovered it, albeit months later. A vibing ode to passion with a heavy beat and smooth, sultry guitar licks, singer/songwriter Niall Horan's "Slow Hands" is one-in-a-million, a slow anthem whose enduring gravity pulls you in tight and never lets you go.
"We should take this back to my place"
That's what she said right to my face
'Cause I want you bad
Yeah, I want you, baby
I've been thinking 'bout it all day
And I hope you feel the same way, yeah
'Cause I want you bad
Yeah, I want you, baby
Listen: "Slow Hands" – Niall Horan
---
Intimate songs are common; sex songs are popular; and plenty of songs nail the chorus hook. Yet few track successfully encompass all of the above while still leaving some room for mystery. The sophomore single off ex-One Direction singer Niall Horan's debut album Flicker (released 10/20/2017 via Capitol Records), "Slow Hands" immediately lures listeners in with pulsing drums that quickly form a funky rhythm section with the bass. The song is catchy long before Horan's entrance, but it's when he reverses gender roles in the opening line that we know he's tapped into something special.
"We should take this back to my place"
That's what she said right to my face
Horan keys into (what we hope to be) a crucial feminist moment in Western society, one in which the XYs and many fellow XXs are protesting gender descrimination, sexual predation and sexual harrassment. While the singer himself is not a political voice, by swapping the stereotypical roles and having the woman proposition the man, he is implicitly empowering the female character. It's a subtle head-turner that keeps us plugged in as the artist dives into a series of thinly-veiled sexual metaphors.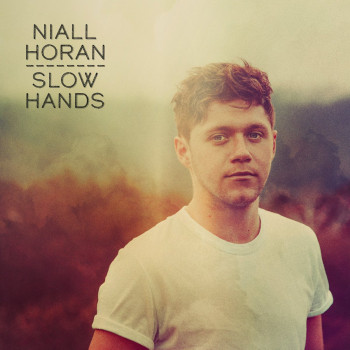 Slow, slow hands
Like sweat dripping down our dirty laundry
No, no chance
That I'm leaving here without you on me
I, I know
Yeah, I already know that there ain't no stoppin'
Your plans and those
Slow hands
Horan shared in a press release that his main influences came from the early '80s: "[I've] been inspired by that heavy bass and the funky guitar sound. It's another flavor to my album." What "Slow Hands" lacks in lyrical depth, it certainly makes up for in sonic allure. Much of that can be traced back to longtime One Direction collaborator Julian Bunetta, who co-wrote the song with Horan and produced the sensual track.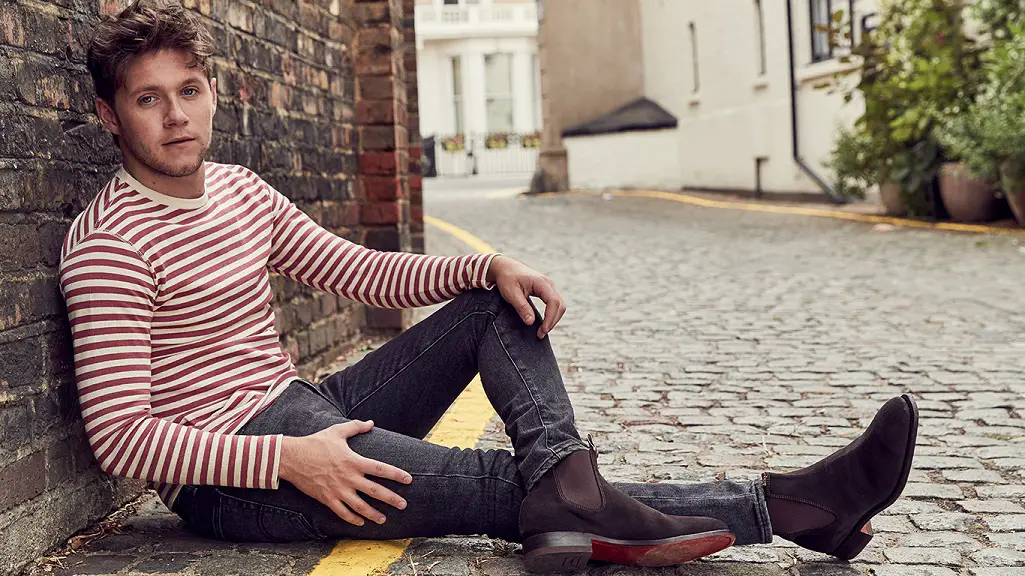 I just wanna take my time
We could do this, baby, all night, yeah
'Cause I want you bad
Yeah, I want you, baby
The standard test for a freshly solo artist is seeing if their new material can stand on its own merits. "Slow Hands" may have topped charts overnight, but it's the song's continuing success, months later, that demonstrates Niall Horan's ability to stand on his own two feet, independent of One Direction fame. Consider this the artist's breakout, and – whether you're like me and have never listened to One Direction in your life, or you're already familiar with the pop band's work – listen to Niall Horan with open ears, because he's got something to say.
An intensely indulgent and provocative burner, "Slow Hands" is musical intoxication at its finest.
— —
— — — —
? © Neon Haze / Capitol
:: Listen to Niall Horan ::