If you're not yet convinced that we're living through an '80s musical renaissance, pop band Half the Animal have devised a colorful, fresh music video that feels straight out of 1985. Boasting big, catchy hooks and charming harmonies, "Bad Bad Love" is a captivating ode to seduction and desire.
She's got these needs to feed
But I ain't sure that's it's the best for me
She knows she's good She gotta great disguise
She make me do whatever she . . . she likes
Watch: "Bad Bad Love" – Half the Animal
---
Atwood Magazine is proud to be premiering the music video for "Bad Bad Love," Half the Animal's year-end single. Recently (and rightfully) highlighted in Spotify's New Music Friday playlist, "Bad Bad Love" is a synthy, pulsing song with fat beats and shimmering falsetto oohs. It's the latest in a string of catchy songs from Los Angeles' Half the Animal, a band formed by former MTV Laguna Beach cast members Chase Johnson (vocals) and Nick Gross (drums), along with Evan Smith (bass) and Dan Graham (guitar).
Bursting with bright background colors and supremely dated video effects, "Bad Bad Love" is the sort of video you watch in incredulity, unable to take your eyes off the screen. The fittingly fast-paced visual has tons of movement going on in every second, keeping viewers a little dazzled and on edge throughout. It's evident that Half the Animal have given all their love into this, and they certainly nail the retro look.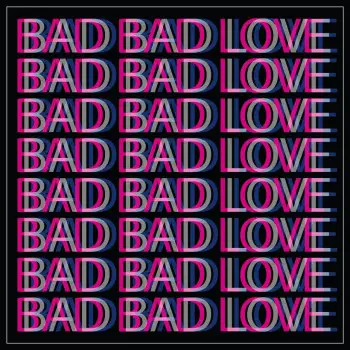 I ain't ever been an angel now
but she just crossed the line
Taking me taking me
she's been playing with my heart too long
I should have never picked up the phone
Taking me taking me
Hey I can't, I can't stand it that I want it
Why I want it bad bad
Hey I can't I can't stand it that I want it
Why I want that bad bad love
Chase Johnson describes "Bad Bad Love" as "as song about the power of a woman's love on a man who doesn't know any better," which (let's be honest) describes a lot of younger folk's experiences. There's a naivety associated with romance and lust, as unlike most forms of communication, it's one we develop later in life, and seldom get much practice with until we're well enveloped in its throws.
Of course, that doesn't take away from the fullness of the experience – a notion Half the Animal can certainly attest to:
And when I've parked the car
Outside her house I know I've gone too far
I can't turn back she's got the best of me
I let it go because I can't compete
The innocence of being young, dumb and in love is something to which we can all look back on, perhaps not with particular fondness, but surely with some nostalgia. Perhaps it's that same nostalgic element working its magic when a band like Half the Animal – who are by no means from, of, or in the '80s; if anything, they resemble a younger, more anthemically-inclined Maroon 5 – embed themselves in a retro look that lost its cool before grunge. "Bad Bad Love" has a magnetic charm that we can't escape from, so sit back and get yourself hypnotized by Half the Animal's new music video.
— —
— — — —
photo © 2017
---
:: Stream Half The Animal ::