Just for the record, Stevie Nicks is not going by Niki now. What kind of sick rebranding would that be, after performing as Stevie Nicks for 50 years? (And while we're at it, why would she take out the 'c'? Just for fun?) No, the Niki you're hearing these days is actually Nicks' younger, more Swedish alter ego, Malin Dahlström from the electro rock band, Niki & The Dove.
If you Google Malin Dahlström, she's not to be confused with the Swedish Olympic pole vaulter by the same name, who is also worth her own Google search. So for clarity's sake, the chick we're talking about is neither Stevie Nicks nor an Olympic gold medalist nor is she the "Niki" in Niki & The Dove, who may not even exist. We're talking about the singer/songwriter of "So Much It Hurts," a recent release by Niki & The Dove that is more of an emotional pole vaulting experience than a physical one.
Listen: "So Much It Hurts" – Niki & The Dove
[soundcloud url="https://api.soundcloud.com/tracks/244877173″ params="color=ff5500&auto_play=true&hide_related=false&show_comments=true&show_user=true&show_reposts=false" width="100%" height="166″ iframe="true" /]
---
Niki & The Dove is composed of the elusive Dahlström and keyboardist/guitarist Gustaf Karlöf, both originally from Stockholm. Their first EP, The Fox, came out in 2011 and is much more extraterrestrial and somewhat threatening to listen to (especially when they whisper "danger" on repeat) when compared to their most recent album Everybody's Heart Is Broken Now (released April 2016 via TEN Music Group). Since The Fox, the two have pulled in the reins a bit to produce a project so great that it's been compared to Haim and Fleetwood Mac, with the album's first track "So Much It Hurts" being (subjectively) the best of the bunch.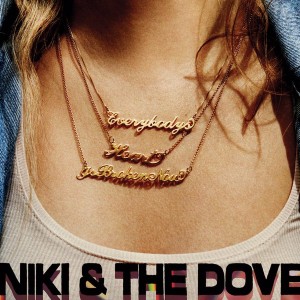 Despite being about desperation in a bad relationship, the song isn't sad at all, because Dahlström and Karlöf utilize a nostalgic John McVie bassline that brings one back to the good old 1970s when most, if not all, of Niki & The Dove's listeners were yet to be born. But that's okay — we're a generation of dreamers, and Niki & The Dove gets that. Just listen to "Miami Beach" off the album, which is any Bette Midler-loving Millennial's fantasy.
From the Space Age album art to the all the beads that Dahlström wears while performing (she wears so many beads that she is practically a bead queen), one gets the idea that the pair aren't entirely tied down to reality. This sparks yet another throwback to the space-obsessed, unitard-wearing days of David Bowie in his "Golden Years" — an era that many of us most likely weren't alive for, either, but which still takes a jab at (or emotionally pole vaults) our sentimental hearts. With husky, Stevie-inspired vocals and Alphaville synth pads rarely found in this millennium, Niki & The Dove reminds us that the good times in music aren't all over.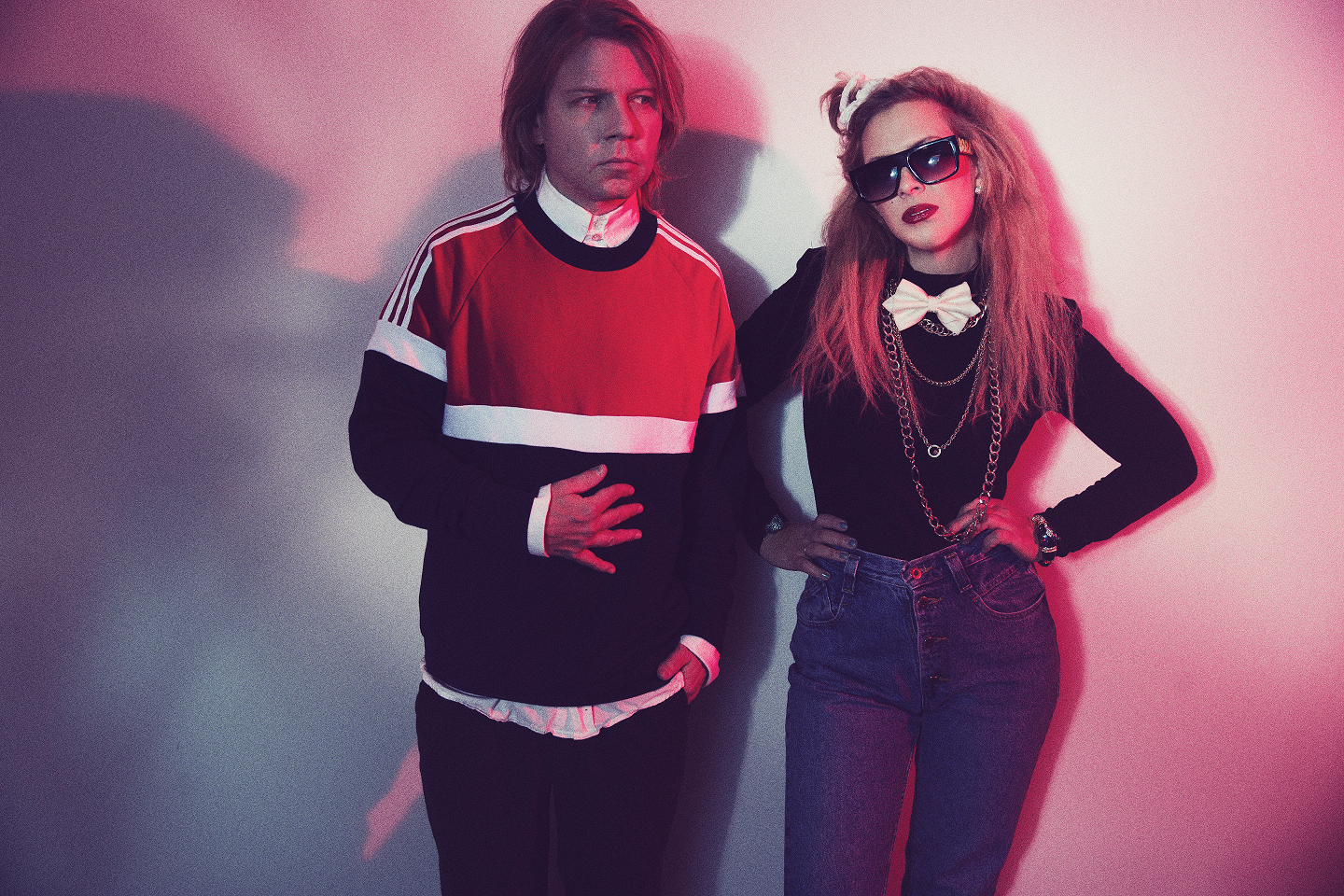 Their music video for "So Much It Hurts" seems unfit to watch on anything but a bunny-antennae TV, with ultra-psychedelic footage that is simultaneously hypnotizing and endearing with its neon colors and '70s-style production. With the hook of "Bring your love back to me" sung repeatedly, the song is about a disintegrating romance where distrust and the jaded truth are taking the place of love. Dahlström sings:
And I go out by myself dancing
And when I come home late, I don't wanna go to bed
I just sit there by the phone a dead silent
Not a single call from you
Thieves in the temple
Yet, as hard as they try to be downers with the gloomy lyrics in "So Much It Hurts" in the oh-so-gloomy album titled Everybody's Heart Is Broken Now, it's impossible for Niki & The Dove's music to be melancholic. That's like asking a disco ball to create depressant lighting. It's never going to happen. So instead of searching for a good heartbreak song, listen to Niki & The Dove's new tracks with the uplifting mindset that while the days of musical legends Prince, Bowie and Whitney Houston have passed, the era we've always wanted but will never experience is being honored through a whole new entity. Millennials, all hail the bead queen.