This morning began with me finding a dozen dead baby sea lions on the beach. I know. It was atrocious. There I was, minding my own morning-beach-walking business when Sea Lion-mageddon took place before my very eyes. It made me reconsider…well, everything.
And while it is very selfish of me to pass on my pain to people who did not ask for it (what can I say? I'm twenty), I do have a point. The point is that sometimes, when awful things happen to you or the baby sea lion population, you don't want to talk. You just want to put in a pair of headphones, tune out, and let your subconscious do the processing. However, I think the music you choose to console your pain is kind of a big deal. In fact, being the bereavement music of choice is one of the biggest compliments an artist can receive.
That's my incredibly roundabout way of saying that Kwamie Liv soothed my broken dead baby sea lion heart this morning.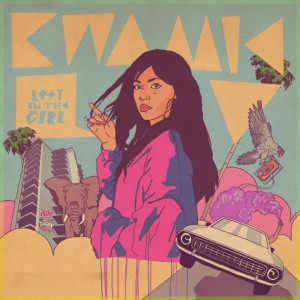 Actually, Kwamie Liv has been present for a lot of my major life events over the past few months, marine biomes aside. She debuted in 2014 with her EP Lost In the Girl, and since has released four singles, the latest being "Perfect Grace" in January. Kwamie Liv is R&B in the non-descriptive sense — meaning she's also a singer-songwriter, house, noir pop, alternative, electronic and whole lot of other things synonymous to being "well-cultured."
Kwamie's voice is a blend of M.I.A.'s sass paired with Lana Del Rey's drowsy enchantment — there's a sweetness to her edge that makes Kwamie all the more compelling of a singer. For instance, in "Coming Down," one of the darker songs off of Lost In the Girl, it almost sounds like she's sleep-singing the lyrics, "And there were times when we were on our knees/ And we forgot about our dignity." I wouldn't be surprised if a music video featured her walking through some foggy graveyard on the coast of Wales. Yet on the same EP, Kwamie is much more alert in "Pleasure This Pain," a cheeky and mirthless collaboration with Angel Haze, and, unlike in "Coming Down," she sounds fully conscious and maybe even caffeinated in her song, "Comin Thru." There's a myriad of inflections, styles and emotions throughout the six songs on Lost In the Girl, but I never feel as though she strays from her sound. Rather, Kwamie Liv just keeps going down her own road without getting stuck in any ruts.
Listen: "Comin Thru" – Kwamie Liv
---
With a style that is as unique as it is diverse, Kwamie Liv can already cater to most moods, even though she has only been releasing music for two years now. Feeling too cool for school in those aviators? Try "Comin Thru." Getting nostalgic over a romance? Make "Higher" your go-to. Mourning baby sea lions? "Remember Me in Every Cloud of Gold" all the way. In fact, that single, a 2015 collaboration with Angelo Badalamenti, is so applicable to this morning's events that it is almost eerie. And truthfully, how many times can one say that about a sea lion epidemic?
Blood in the river
Tears in the rain
Falling
Beyond the darkness
Into the day
Crawling
Watch: "Higher" – Kwamie Liv
---
Her lyrics are poignant and somehow balanced on the swinging pendulum between topics too basic and concepts too abstract. While it's her voice and melody that draw you in, it's the lyrics that keep you there. Take her song, "Perfect Grace," about the aftermath of a breakup, for example:
Cruising down the boulevard
I thought I saw your face
But it was just a paper dove flying away
City lights are flashing by
I'm sober but my mind is high
I'm thinking 'bout the time we flew away
Listen: "Perfect Grace" – Kwamie Liv
---
Perhaps Kwamie Liv's multifariousness (that's a real word) is a product of her nomadic background. Calling Copenhagen, Denmark her hometown, Kwamie Liv spent her childhood in Zambia and Kenya. However, she's also lived in Turkey, Sweden, South Africa, Ireland and Bangladesh according to an interview with okayplayer. (link) With a history of global influences, she's an expert when it comes to blending cultures — a trait carried effortlessly into her music as she crossbreeds various genres. Her last single, "Perfect Grace," is the model example of this as she pairs acoustic guitar with a steady synth beat.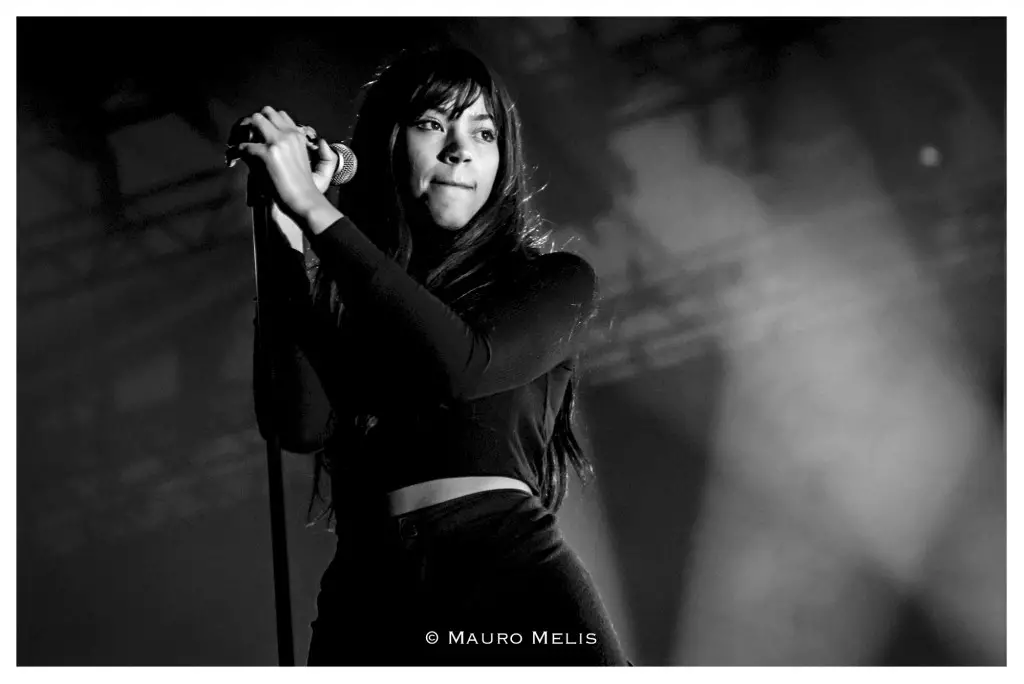 Often times in the nebulous arena of electronic music, the heart of a song gets lost among technicality. While the beats created by the flourishing population of Dj-kit owners are typically danceable and easy to groove with, the genre sometimes lends itself to being emotionally detached and somewhat generic. After all, given enough money and boredom, anyone can buy a Dj kit and sift through the manual. But it takes thought, emotion and talent for an artist to distinguish themselves amongst the thousands of loops on that Dj pad. That's why Kwamie Liv keeps making it on my playlists. Just like her lyrics, the melodies and instrumentations of her songs (with the help of Baby Duka and LHeering on the mixing boards) are raw and unique — and unlike many substandard electronic compatriots, her music isn't overly self-aware. I don't feel as though she is trying to WOW me with the amount of times one can press the snare button in a song. Her music naturally becomes it's own thing without making a spectacle of itself.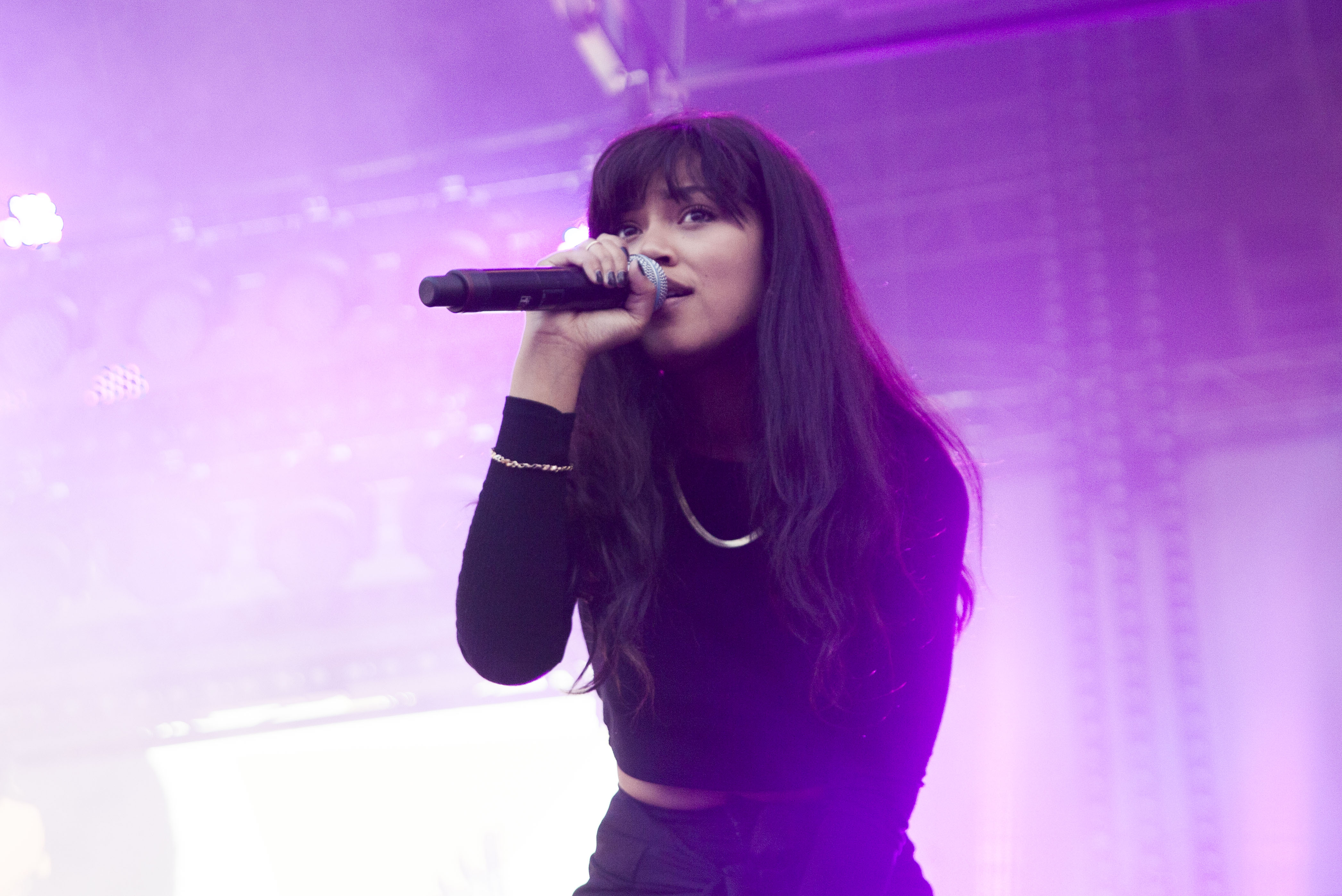 Another source of intrigue is that she has the capability to make bangs seem like a good idea. That alone will never cease to amaze me. If you need proof, watch her music video for, "Lost In the Girl." Her bangs are downright inspirational.
Unsurprisingly, the rising fandom of Kwamie Liv is crying out for her to release more music (though whether they love her for her bangs or her talent is between them and God). However, it looks like we may need to wait a while longer, as Kwamie tweeted last month:
"i wanted to give you a project in march but new songs, they keep calling me & I gotta follow them.stay with me.i'm worth the wait, promise."
i wanted to give you a project in march but new songs, they keep calling me & I gotta follow them.stay with me.i'm worth the wait, promise.

— Kwamie Liv (@KwamieLiv) March 16, 2016
Adding to the dismay, Kwamie has no official concerts planned for 2016, and she's stationed in Denmark, somewhere northeast and far, far away from the Pacific sea lions and me. However, she's given us plenty to marvel at as we wait for the next musical adventure — and we believe you, Kwamie. You're worth the wait.
Discover more from Kwamie Liv: