It's always the season for love, if you're in the mood. Love is hypnotic, exhausting, and exhilarating: It is as draining as it is fulfilling, a natural voodoo charm that brings even the strongest to their knees in a weakened state of euphoria. Stelle Amor captures the sultry side of love on "Spike's Groove" as she succumbs to its mesmeric embrace.
We flow like watercolors
Bleeding a midnight hue
You're a feel good melody
I'm stuck singing
Listen: "Spike's Groove" – Stelle Amor
[soundcloud url="https://api.soundcloud.com/tracks/293595872?secret_token=s-6IR80″ params="color=ff5500&auto_play=true&hide_related=false&show_comments=true&show_user=true&show_reposts=false" width="100%" height="150″ iframe="true" /]
---
Atwood Magazine is proud to be premiering "Spike's Groove," the seductive new single from Nashville-based "soul-ternative" singer, Stelle Amor. Rocking a jaw-dropping voice and a classy, nostalgic vibe, Stelle Amor entrances with warm licks and teasing croons that promise to get even the tamest blood boiling.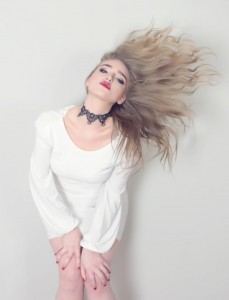 It's not easy to capture bedroom intimacy without petty garnishes, but Stelle Amor steers clear of the riff-raff, opting for a vibe that emanates feeling and words that echo her heart's deepest secrets: "We flow like watercolors, bleeding a midnight hue" she chants in the opening verse. "You're a feel good melody, I'm stuck singing…" she breaks into scatting, overwhelmed with emotion and tension. Sometimes, we simply don't have words to express the energy inside – and it is for this purpose that scatting came into the world so many decades ago.
Stelle Amor excels at bringing out real heart and soul: She calls herself a soulful siren, and the words ring true on "Spike's Groove" as she frees herself from a repressed cage, sending intense emotions exploding in all directions as trumpets blast beside her.
"My guitar player Derek came to me with the riff one day and I fell in love with its jazzy influence," remarks Stelle Amor. "This song is meant to be vibey and sensual. It's talking about being consumed in a relationship, addicted to love and lost in its cycle. The verses take you through the different times in a relationship – from the effortless flow, to the fear of dependence, back to the pleasure the connection brings. The scatting in the chorus represents the nonsensical part of it all, recognizing how crazy being in love actually is."
I'm trying not to need you
Drowning in this sea of blue
You got me singing the same old tune
and it goes like…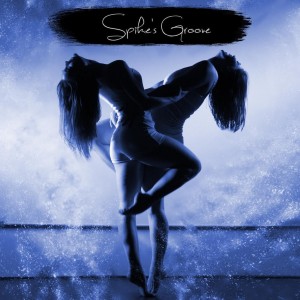 Love evokes so many different emotions and feelings within us, that it's hard to capture the incredulity of it all. We sense that power as Stelle Amor hits the breakdown with a rock sensibility, shouting, "Toe to toe, lash to lash, tongue to tongue, cheek to cheek, it's where I feel – I feel complete," as the song is thrown into a flying guitar solo.
Yeah, love is crazy. But that's the best kind of crazy there is: It feels good to be overwhelmed with love, so when Stelle Amor loses herself to feeling, we know she's in good place – a great place. Thanks to the passion she brings to "Spike's Groove," we can be there, too. "Spike's Groove" is available for exclusive download via Stelle Amor's website (link below).
Wake up and let yourself loose with Stelle Amor and her sensual jazz-soul cocktail of uninhibition, "Spike's Groove."
— — — —