In honor of Women's History Month, Atwood Magazine has invited artists to participate in a series of essays reflecting on identity, music, culture, inclusion, and more.
•• •• •• ••
Today, 16-year-old Floridian indie pop singer/songwriter Sami Thompson shares her essay, "I Don't Hate Men," as a part of Atwood Magazine's ongoing artist essay series.
•• ••
"I DON'T HATE MEN"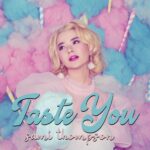 by Sami Thompson
This isn't a hate speech about men, but I've been in the industry for about five years now.
I'm lucky enough to say that my experience has been great, mostly because I have the opportunity to be surrounded by hard working, diligent women. But that's not to say I don't notice a difference when men do enter the scene.
Recording music is the one of the most prominent aspects of an artist's career, and there are approximately 8.9% of female producers, leaving the other 91.1% of producers to be males. It's hard to bump into lots of women in a mostly male respected and dominated career. I find it funny that they don't even want to share this space, either. In the Rolling Stone's "100 Greatest Artists" article, you go through 8 males before you get to the first female, which is Aretha Franklin who sits at number nine. You have to scroll through people like The Beach Boys, Ray Charles, The Who, Prince, and even The Everly Brothers, before you finally reach your second female artist, Madonna, who sits at number 36.
Yeah; Madonna is number 36. Make that make sense.
Ten more men and you're finally at your third female artist on this list, Janis Joplin. There are a total of 8 women in Rolling Stone's "100 Greatest Artists" article. I find this so scary and heartbreaking, I could name about 60 women who deserved to be on that list, and worked just as hard, or even harder than some of these other male artists. But this goes to show how men really do take over this industry. I'm a sucker for the '70s. I'm obsessed with the clothes, the concerts with no phones, and just the overall hippie and happy vibe but, mostly I absolutely adore the music. Artists like Led Zeppelin, Diana Ross, Heart, Stevie Wonder, the Bee Gees, Joan Jett, Nina Simone, The Supremes – the list can go on and on, but when you really break it down, the top 10 artists of the '70s were all men. 1 through 10. Not one single woman made that list.
I don't hate men.
In fact, I listen to many male artists, and I'm not denying their talent whatsoever. But, we also can't look over the fact that not many women are in these top 10 lists, and women just aren't given nearly as much recognition as men. People don't like Madonna. For what reason I still can't figure it out. She is one of the numerous women who never receives the credit that she deserves. She made it possible for us to be able to perform the way we do; she helped pave the way for young women in the music industry such as myself and many others, yet the only thing the press still says is that "she's too sexual." Years into her career, she is still getting this type of treatment.
I believe there is such a difference between having fluidity and feeling comfortable in being sexual versus being sexualized. Women are constantly sexualized in this industry, being told that we're either doing too much, or not enough. Get covered up or show more skin. We get told that we need to look a certain way because it sells, and we are constantly being treated like a product. I've seen countless interviews where a man is asking a female artist, "What statement are you trying to make with your dress?" and I find it sexist when I see only female artists are being asked these types of questions. Their clothes, hair, makeup, and even their workout routine, opposed to the art that we make. Nobody would ask Peter Gabriel why he chose to wear this specific suit tonight compared to all the other options, but they would for sure open up that world to Amy Winehouse or Taylor Swift.
My hope is that in 40 years from now, young girls can look back at our generation and see that the top 10 artists of the year were females, which is something I honestly believe we are starting to get better at. This isn't hate speech about men; it's raising awareness on the reality of gender inequality. Of course, I'm only 17 so I still have a lot to learn, but all I do know is we're stepping in the right direction. – Sami Thompson
— —
— — — —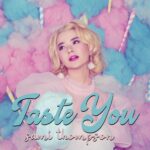 © Sami Thompson
:: Stream Sami Thompson ::