22-year old Sara Kays speaks the all too familiar truth in her specially crafted lyricism, and people around the world are taking notice.
Stream: "Picture of You" – Sara Kays
---
Every artist has an origin story on how "it happened." The moment when their music was discovered by a mass audience and they become a new artist to watch. Within the last year, there has been a tremendous amount of music discovery through TikTok, which has skyrocketed music careers left and right. There's been a switch from YouTube being a major hotspot for artist discovery, to TikTok being at the forefront. With genuine content, an intriguing persona, and the right viewers at the right time (and also the app's algorithm push), new artists are making fans connections in less than 60 seconds, ultimately seeing a positive change in their music career.
Around this time last year, Sara Kays, highlighted her single "No Matter the Season" on release day and it went viral. The video now sits at 7.5 million views, and she's received enormous positive feedback from around the world. As she continues to use the platform to develop her career, she has found comfort in knowing that there are people that feel the exact same way she does.
The Nashville-based singer/songwriter normalizes everyday life struggles, ranging from body/image, broken families, heartbreak and just being a young adult. When first listening to her songs, the upbeat and positive nature of the song masks the truly vulnerable lyrics that Sara sings. Her vocal tonality and musical vibe can be described as a combination of mxmtoon, Bea Miller, and Sasha Sloan.
---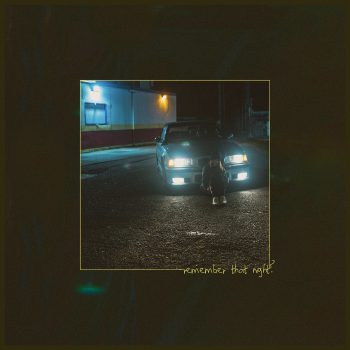 Her most viral hit to date, "Remember That Night?" has solidified Sara's place on the map, accumulating over 100 million streams worldwide. As Sara Kays continues her steady rise, it's clear that her music will take her far. This year, she's already released two more singles that will be a part of her next project – the follow-up to last October's debut EP, Camera Shy – releasing towards the end of this year.
Released March 19, 2021, "Picture of You" is the third single of Kay's recent run – a song about wanting to take a mental photo in place of a tangible one. Sara sings about not wanting to capture insecurities in the moment, and to instead keep a memory in her head of how she feels. The single builds upon her narrative of unveiling the doubts we all have in ourselves, while growing a supportive community.
Sara Kays spoke to Atwood Magazine about her viral success, letting her guard down, filming her first music video, and what's coming next!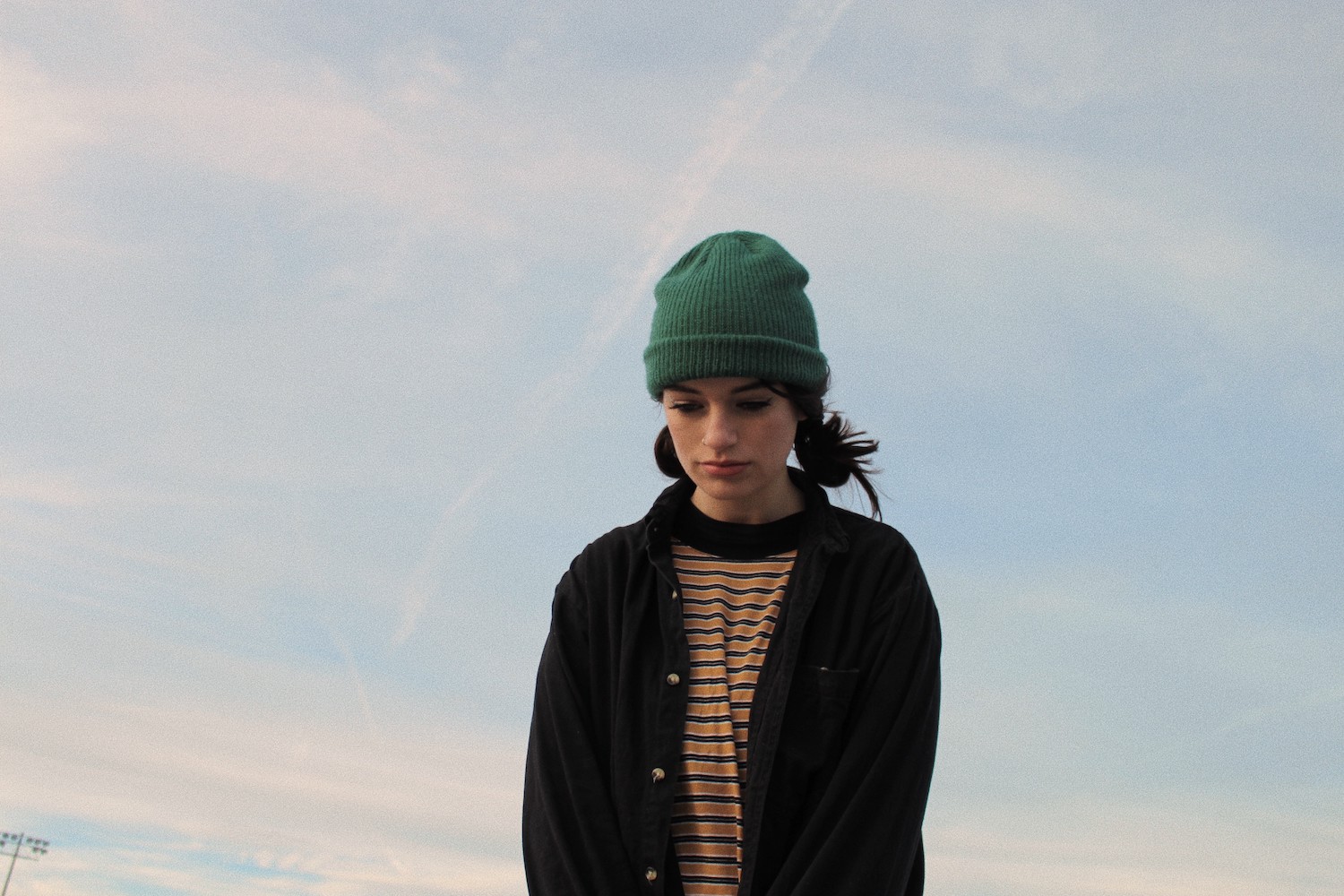 A CONVERSATION WITH SARA KAYS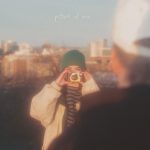 Atwood Magazine: Hi Sara! I wanted to start off by saying, it's truly incredible to see how your career has developed over the past year! I remember discovering your music last March and look at you now. What a big difference a year can make, right?
Sara Kays: Thank you so much! It really is crazy how much has happened in the past year
What do you think is the biggest factor that has helped you be successful?
Sara Kays: One thing that has helped me is consistently writing, and spending a couple years really focusing on getting better at that before recording/releasing any music.
Your songwriting is beautiful and flows so effortlessly. When did you start writing?
Sara Kays: Thank you! I started writing a little bit when I was younger, but I didn't start really getting into it until I was around 17.
"No Matter The Season" was the song that really helped launch your career. You posted a TikTok featuring the song on the day it was released and it quite literally went viral, currently having 7.5 million views. Did you ever imagine sharing your story on Tik Tok would blow up the way it did?
Sara Kays: I was not expecting that video to blow up at all. I made that TikTok just to let my followers know I had released a song and what it was about…and it turns out a lot more people could relate to that song than I thought.
---
A lot of artists are turning to TikTok to test out material and promote releases. It's a space for creativity, but with everything out there, how does someone stand out?
Sara Kays: It's really cool how so many artists have been finding success on TikTok – I think as long as you're staying true to yourself in what you post and your ideas are original, then that's a pretty good way to stand out!
Do you draw inspiration from your following on TikTok?
Sara Kays: Yes, a lot of people ask me to write about specific topics, and sometimes I scroll through the comment sections on my posts looking for inspiration!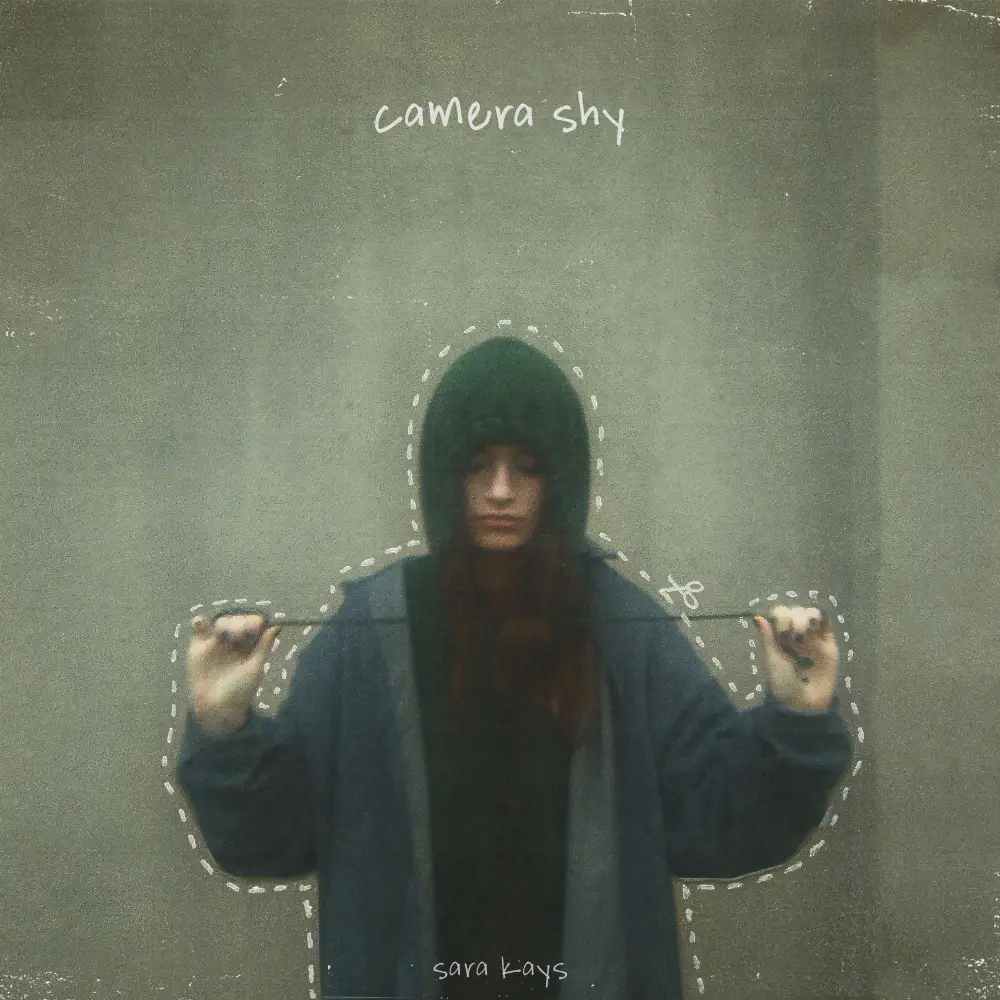 A handful of your songs off of your debut EP, Camera Shy,
talk about body dysmorphia. How do you get in the headspace to talk about something so personal?
Sara Kays: Normally when I write about something personal like that, it's something I'm feeling very heavy in that moment which makes it easy to write down my most honest thoughts about it. Body image is something I've struggled with for as long as I can remember so I find there's a lot I can say about it, and writing about it sometimes helps me feel better too.
Although the tracks are very vulnerable in the songwriting, the production rounds it out perfectly and even makes some of them sound more upbeat than the subject talked about. Frequent collaborator, Steven Martinez, helps you bring these songs to life. How did that connection begin?
Sara Kays: Steven and I met on Instagram years ago when we both used to mainly post covers on there. We became friends, and a couple years later we both ended up in Nashville. He produced my first EP which I was so impressed with, and he's produced everything since then.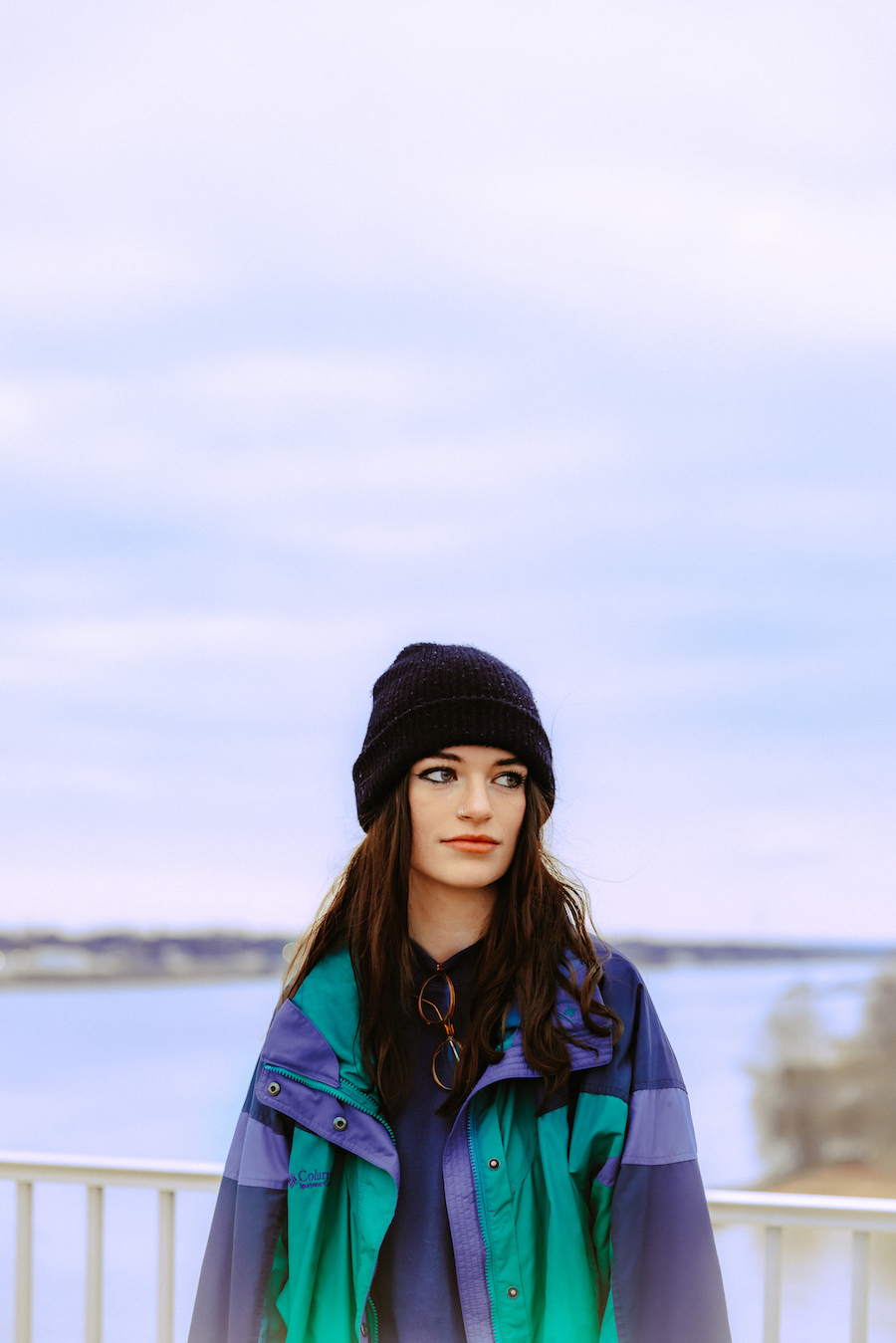 What does a typical studio session look like? Do you bring him your song idea and then write the instrumental/production pieces with him?
Sara Kays: I normally will bring a song to Steven that I've finished writing and he'll start building a track for it. After that, we record vocals then he pretty much does his thing on the instrumental/production side.
In November, "Remember That Night?" was released, which now has 50,000,000+ streams on Spotify. That leaves me speechless as you've only been releasing music for a little over two years. What are your thoughts?
Sara Kays: I'm blown away by the response on "Remember That Night?". With it being the fastest I've finished writing a song, and the fastest Steven has produced one of my songs…neither of us knew what to expect. We didn't really get the chance to sit with it before it was released like we do with most of my other songs, but after the immediate reaction, I was glad we decided to release it so quickly. I'm so grateful it has reached and resonated with so many people.
It really took on a life of its own and it's been an important song for your career so far. With the success of the track and encouragement from your team, you decided to film your first music video. From my understanding, it was very difficult for you to commit to being on camera. From an outside perspective, it's beautiful to see someone tackle those fears and create art that will resonate with even more people. Have you ever thought that being as vulnerable as you are, makes you stronger than you think?
Sara Kays: I think that's a beautiful way to put it. I was so used to filming myself for all of my video content, and it was difficult to give that control away to someone else. I knew I would probably have to start giving that control away some eventually, so I had a moment with myself where I was just like…I guess this is happening and I need to make the best of it. After the first day of shooting, I started feeling more comfortable, and it ended up being a fun time.
"Future Kids" talks about how it's become harder for you growing up to envision a family in your future because you worry your kids will have to go through the same struggles you have. How long did this song take to create from idea to the final product? Can you talk a little more about the recent release?
Sara Kays: I actually started writing future kids almost two years ago. I came up with the chorus first, and was struggling to write the verses so I left it alone. About a year later I decided to tackle the verses again and came up with a first verse I really liked. Then I wrote the second verse/bridge on a flight back in September and we recorded it shortly after that.
When I was a kid, I made a book
Planning out how my future would look
I drew in pictures of houses with views
Two swings in the backyard, one pink and one blue
Now that I'm older, I wish I could see
A world where that still made sense to me
'Cause if my future kids end up like me
They won't get to sleep earlier than three
They'll be thinking 'bout how they can be
Better than they are, taking it too far
Trying to change the things I love the most about them
And I don't think I could ever stand to see that happen, oh
I was too young when I picked out their names
Then wrote them at the top of every page
'Cause I didn't know I would grow up to hate
The way that I look and my size and my shape
I wish I could make sure that they never see
Themselves in the same way that I see me
---
Are "Remember That Night?" and "Future Kids" part of a larger project? If so, is there anything you can mention about it?
Sara Kays: Yes! I'm releasing a single every month for now, but they will all find a home on a project eventually (this year).
What's the best part about people hearing your music?
Sara Kays: Knowing that a lot of those people feel the same way I do–it's sad, of course, but it's comforting to know that I'm not alone in this.
— —
— — — —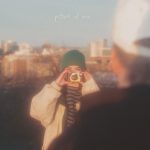 ? © Meg McCauly
:: Stream Sara Kays ::
---