Peculiar but inviting, Plain Mister Smith's "The Rat" featuring Jordan Klassen further introduces us to the artist while putting spotlight on the complex nature of make-believe. 
"The Rat" – Plain Mister Smith ft. Jordan Klassen 
---
Why be yourself when you can take on the persona of someone or something else? You can get up in the morning and glance at your face and body in the mirror but instead of the conventional you looking back, your imagination takes over. When creating a new identity if in a fresh environment then the possibilities are endless. A backstory can be formed that dreamily shapes your personality, a fun project suddenly turning into a natural way of living as people take interest. Why be yourself? But then what is a real self?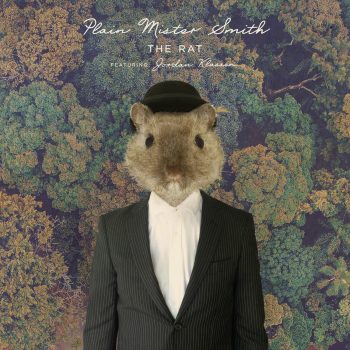 And now I'm home and I'm all alone
It's just me The Rat and the Cat
We act out dreams from my perfect life
I have repartee with my perfect wife
Oh why do I fall for the stupidest jokes of all
And why do I crave such zaniest people
Because I'm Mister Vicarious, just hilarious
Good for nothing 
Atwood Magazine is proud to be premiering "The Rat," the latest single by Plain Mister Smith featuring singer-songwriter Jordan Klassen (released 6 August). Plain Mister Smith is the alias of Mark Jowett, a musician from Vancouver who has previously been a part of Moev and Cinderpop.
""The Rat" is about those times when you are feeling empty and small and you begin to fantasize about having another life," Plain Mister Smith explains to Atwood Magazine. "You begin to live in envy of those who seem to lead lives filled with heroics, love, great deeds, extravagance! But underneath these vicarious fantasies and projections of stars and heroes and 'beautiful people', you know it's kind of a lie, and really you're just a Dirty Rat living your life in the Rat pack."
It's these kinds of thoughts that develop throughout the song, beginning with the dismal reality, 'But Like a fool I ran over to your place/ And like a fool I left in disgrace', before undergoing the transition: 'And now I'm home and I'm all alone/ It's just me The Rat and the Cat' (The rat being the looming presence of your dismal self and the cat a reminder of your environment). The transition is made through the sources of inspiration, such as the glamour, idealized perfection, and pages and pages of immersive fiction. 
I have movies, books and song galore
Of all my fave stars, celebs and more
I've hung my pics from ceiling to floor
So if you're special, come walk through the door
We'll have a scintillating chat
Act out your feats with the Rat and the Cat
The message of "The Rat" is lighthearted. The boredom felt towards oneself is acknowledged but in a 'meh that it is how it kind of way' and the escapism, as Plain Mister Smith told us, is all really like a jokey lie. Sonically this is replicated. The steady pacing of guitar and amiable-sounding vocals of the verses hops into a playful eruption, the tender voice exclaiming 'Because I'm Mister Vicarious, just hilarious/ Beauty Leacher/ Star Seeker/ Good for nothing/Lousy rat' before spiralling back around.
"The Rat" follows the debut single "Strangers Strangers" released in June, a folkier softer track (also featuring the vocals of Jordan Klassen) which explores the hypnotic possibilities of being a dreamer.  Both are taken from the up-coming EP to be released in October, a gathering of uncomplicated songs that, with their lyrically absurdity and experimental approach to instrumentation, transports into the odd university of Plain Mister Smith.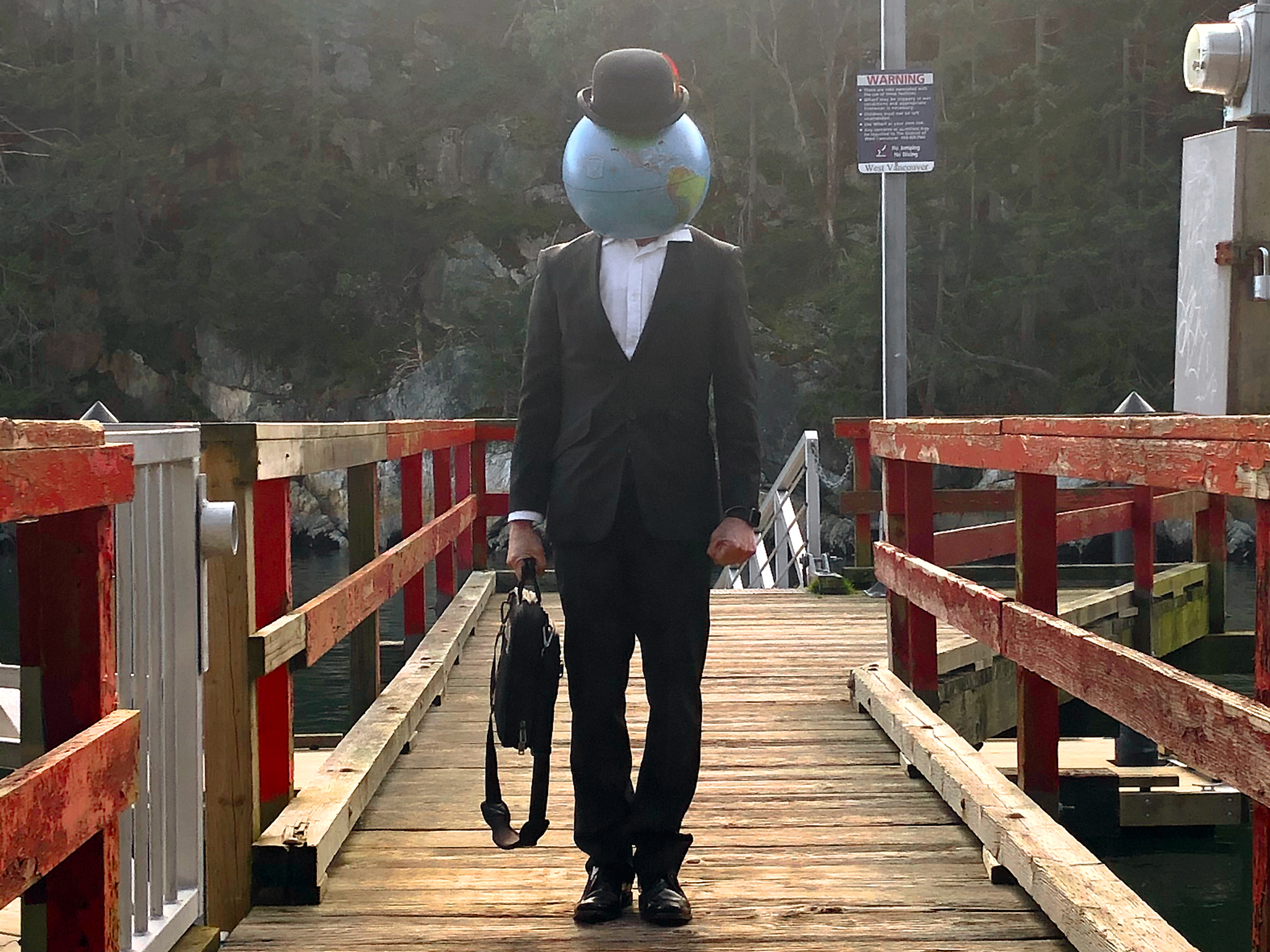 As the artist's biography tells us, 'one evening Mark Jowett woke up and there was man in a pin striped suit with a globular head looking at him. Mark couldn't figure out if it was a freaky stranger, a ghost, or one of his musical personas exemplified.' It continues to explain how 'the river of life got in the way and he keeps getting lost down tributaries of fantasy and folly' and that by listening to the music you can 'travel in his leaky kayak down some of these tributaries and you will see islands of absurdity, beauty, poignancy.' Of course, descriptions like these are intended to help publicize the music but in this case it can change how the songs are received. 
With its spaciness, listening to Plain Mister Smith can really feel like voyaging lonesomely in a kayak or canoe in the Canadian wilderness, with the refreshing vastness that life has to offer being your backdrop. With "The Rat" it's as though a forceful showery downpour disrupts that peacefulness, the kayak/canoe rocking from side to side. But rather than be concerned or scared for your death, you laugh it off and continue absentmindedly.
— —
"The Rat" – Plain Mister Smith featuring Jordan Klassen
— — — —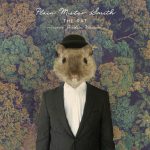 Connect to Plain Mister Smith on
Facebook, Instagram 
? © Sandra Lockwood
:: Stream Plain Mister Smith ::
---