"Western Medicine" by HOAX is just the kind of song that's needed during a time of uncertainty.
— —
Listen: "Western Medicine" – HOAX
---
The concept of "Western Medicine" is based upon the American writer Kurt Vonnegut, dreaming that "everything was beautiful, and nothing hurt." Making sense out of life's discomforts varies from person to person but acknowledging the existence of setbacks can help with accepting one's life. Every circumstance has the potential to be beautiful, regardless of the kind of pain. The new track of this name is HOAX's sixth single off their forthcoming debut album, b?.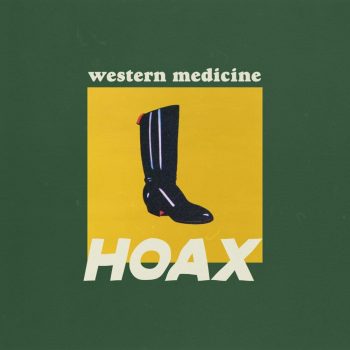 "I think humans kind of live through this notion that 'as long as there is breath, there is hope'. We fixate on this, and spend so much time pondering on the meaning of our meandering existence, only to resort to these proclaimed 'Western Medicine' that allow our self-formulated expectations to control us and guide our decisions when really, they are just "miracle snake oils" than healthy lifestyles," Michael Raj of the band explains. "But I do understand why, I think. Existence is painful, and numbing seems necessary"
Michael Raj and Frantz Cesar categorize their style as "empathy pop" music, which couldn't be more true in their lyricism. Their songwriting captures their own stories but also shines a light on the truth in everyone's lives. Hoping for the best, wishing for the best, and wanting the best in life. It's easy to possess this wishful thinking, but pondering the reason for our existence and accepting the gnawing present, helps with understanding. For some, medication numbs the bad and helps cope with the uncertainty.
This Life is Brief
And No One Truly Knows
The Pain you keep
But still, beneath the bittersweet
I need it endlessly
Nights when the stars are falling
I'm not your Knight in Shining
But I still Care for you the same
Days when the last train's calling
I'm not your Silver Lining
Baby somethings will never change
Human connection forms when spending time together, and in today's landscape it is hard to do so. "Western Medicine" not only has a relatable message during this strange period, but it's tied together with beautifully sad & nostalgic instrumentation. The heart of this track is the swaying sounds of the string section, becoming a third member alongside the duo. Spanish western-style rounds out the sound featuring acoustic guitars, trumpets, and simple percussion.
Pain inevitably is part of human life and it's important to note that everyone's pain is different and no one person will fully be able to understand each other's suffering. However, knowing that it exists helps in connecting with those around you. Through commonality, we find reason for existence. Some rely on consistently looking for the best of a situation to avoid pain while others accept that if nothing hurts, we wouldn't be truly living. With the latter, accepting your future troubles opens up possibilities beyond your knowing. Life is brief and moments that become numb can fuel the desire to live endlessly.
Stream: "Western Medicine" – HOAX
— —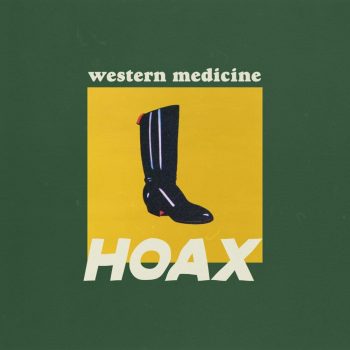 ? © Alejandro Pena
:: Stream HOAX ::