Atwood Magazine is excited to share our Editor's Picks column, written and curated by Editor-in-Chief Mitch Mosk. Every week, Mitch will share a collection of songs, albums, and artists who have caught his ears, eyes, and heart. There is so much incredible music out there just waiting to be heard, and all it takes from us is an open mind and a willingness to listen. Through our Editor's Picks, we hope to shine a light on our own music discoveries and showcase a diverse array of new and recent releases.
This week's Editor's Picks features Jake Isaac, Softcult, DAMOYEE, Constant Smiles, Adi Oasis, and Neon Dreams!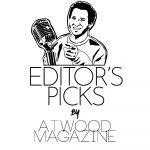 ---
"START AGAIN"
by Jake Isaac
British singer/songwriter Jake Isaac has been one of my favorite artists for quite a few years now, with a voice of gold and the heart and soul to match. Following a busy 2022 that saw him bringing his new album Honesty to audiences across the UK and mainland Europe, the longtime Atwood artist-to-watch has started 2023 off with a bona fide BANG! Released on January 20th via OIL+WATER, "START AGAIN" finds Isaac in a heated moment of urgency, intimacy, and emotional intensity.
The fire already roars as Isaac opens in a rush: "Calling out, been too long in the dark," he proclaims. "Oh please come save me now. We fell out back then, but the winter's over now. Can we meet? Can we talk? Can we start again?" So begins a track that marries the artist's inner upheaval with a yearning for renewal; Isaac is brutally honest and unapologetic about his feelings as he attempts to reconcile the past he once had with the present he longs for:
I'm getting out,
those things I thought
But never said
No good on my own
Without you, call me dead
Day so short
Nights so long
I can't see the end
Can we meet
Can we talk
Can we start again?
"Calling this song "START AGAIN" is an attempt at an honest take on my musical journey, as much as it is a take on a relationship journey," Isaac explains. "I really wanted to make a record that oozed a bit of passion as well as remorse… As a guy sometimes it's hard to talk about these types of things, so I tried to put as much of it as possible into song."
The fever pitch boils over in a captivating, cathartic, and heavily climactic chorus:
Before you go
I love you so
I love you so
And my world
Round you revolves
Before we go to far
Maybe we should start again
Vulnerability has always been one of Jake Isaac's best traits as a songwriter and performer, and he spares no expense in sharing his innermost self here. "START AGAIN" is unrelenting: From its pulsing, searing beat and Isaac's hot, passionate vocals, to the dramatic, smoldering, reverb-laden soundscape that so effortlessly engulfs the ears and drenches us in the artist's own turbulent emotion, this song sets the tone for what promises to be an exciting year ahead for the South London-based singer/songwriter and producer. Even the all-caps aesthetic of the track title hits home: Jake Isaac is using 2023 to START AGAIN, and he's doing it all on his terms.
Every step I take, closer than the last
See you way out there,
And I'm reaching out
Won't be the same as yesterday
I need your love, save me
Before you go
I love you so, I love you so
And my world round you revolves
Before we go to far
Maybe we should start again
There's no escaping the darkness in Softcult's new song, and yet the duo have infused that darkness with unescapable, uplifting sonic warmth and light. Released January 13 via Easy Life Records, "Dress" is the latest single off the "lush-grunge" band's upcoming EP see you in the dark (out March 24), and a powerful statement about consent and assault. It's a song that needs to be heard – one that holds nothing back in capturing the raw pain and intensity of a trauma that far too many people can relate to on a personal level.
it's a dress, not a "yes"
not a cry for your attention
a night out with friends
heading in the wrong direction
see you in the dark
on the street, following me
take a picture in my mind
is yours the last face that i'll see
"'Dress' is maybe the darkest song on the entire EP," says Mercedes Arn-Horn, who spearheads Softcult with her twin, Phoenix. "The song is about consent. It's about saying "no" and having it happen to you anyway. It's about assault. It's about being followed while walking alone at night. It's about being cornered in a bar when we're just trying to have a night out with our friends. It's about the lingering fear and trauma that haunts us long after these experiences have happened. It's about how these experiences make us feel powerless and change the way we see ourselves."
"There's a dichotomy between the heavy subject matter of the song and how upbeat the instrumentals are. It's a brutally honest and vulnerable song. The ending in particular where we chant "I'll never be the same again, I'll never feel the same again" over and over is powerful for me, because it's not only a "look what you've done to me" statement, but also a call to everyone out there that feels the same way to let them know they're not alone."
it's a dress, not a "yes"
not a f**king invitation
a night out with friends
won't ever feel the same again
my hair, my face
my tongue, my legs
won't ever feel the same again
my hands, my hips
my mouth, my lips
won't ever feel the same again
Describing their band as "music for mall goths," Mercedes and Phoenix Arn-Horn have been treating audiences to an alluring, immersive blend of grunge, dream-pop, shoegaze, and punk for two full years this month (the pair's dazzling debut single "Another Bish" still feels as fresh and hits as hard today as it did in 2021). Evoking everything there is to love about Softcult's sound, "Dress" is the perfect pop-shoegaze mix, with catchy melodies and cathartic waves of sound not just washing over, but pouring over our ears and our souls. Rip-roaring guitars and churning drums light a flame inside, but it's Mercedes Arn-Horn's vocal performance that hits home with the visceral intensity her subject matter deserves, ensuring we come away from this song not just angry on her behalf, but moved by her honesty and cleansed by her performance.
Sexual assault is a life-altering and all too isolating experience for too many people, but hopefully this song can help folks feel more connected and seen; as Arn-Horn herself says, you're not alone, and "Dress" is a powerful reminder that our darkest moments don't have to be our demise or our downfall; that we don't have to be defined by another's actions; that we are so much more than meets the eye, and we deserve to embrace that fact every day of our lives.
With all this in mind, "Dress" is truly, undeniably beautiful.
see you in the dark
on the street, following me
watch it flash before my eyes
all the things that couldn't happen to me
it's a dress, not a "yes"
not a f**king invitation
a night out with friends
won't ever feel the same again
i'll never feel the same again
"BICY"
by DAMOYEE ft. Annie Elise
A tantalizing rush of sultry electropop and pulsing, bustling R&B, DAMOYEE's first single of the year is raw lust and youthful desire manifest. Released in mid-January, "BICY" finds the Boston-based singer, songwriter, multi-instrumentalist and producer collaborating with fellow artist (and Nettwerk Music A&R) Annie Elise to create a space where our innermost emotions can run wild and free. Short for its chorus chant "boy, I'm craving you," "BICY" aches and quakes with a strong dance beat and soaring ethereal vocals aglow with a familiar, heavy thirst.
Hate being so lonely all of the time,
I wanna do something about it
This distance is slowly causing a crime,
making me act up about it
Hate feelin' like you've got nothing to say,
getting all choked up about it
You're so cold even from so far away,
and I wanna do something about it
"At the time we wrote this song we were in college, both madly in love with and missing our boyfriends when we would go back home for breaks," DAMOYEE says. "'BICY' is a very fun song and it's gonna make you miss your lover too."
You give me butterflies now I cry 'til sunrise
I miss you, simple as that
You were my best night now I'm sad I can't go back
I miss you, simple as that
Desire has always been one of the biggest drivers in art and especially in music, and what makes DAMOYEE's song so enthralling is the way in which she channels her desire into kind of cleansing, unresolved ecstasy. Her verses build up to cathartic choruses that release so much of their inner tension, while still pushing the music (and the artist's inner angst) onward. Everything flows seamlessly together, connected by sweaty synths and hearty drums that keep us hypnotized and enchanted from start to finish. She may still be waiting for her lover by the time the music's over, but DAMOYEE has undeniably won us over while ushering in a new era of her artistry.
It's 9pm I'm alone again,
I tell myself that you'll come by
I know you won't
but I still hope
that maybe I could make you mine
Boy I'm craving you
It's hard to imagine us in the bedroom, away from the party
Faded 'til 2am, skin on skin,
lips on lips, all over again
Boy I'm craving you
Boy I'm craving you
"In My Heart"
by Constant Smiles
Constant Smiles' new single is breathtakingly ethereal and achingly haunting, but what stands out most is the song's pure, passionate, pulsing energy. Released on January 12th, "In My Heart" is immediate and unavoidable – a sonic and emotionally charged eruption that wallops listeners from the very start, demanding our attention through breakneck drums and eerie synths that lay an unsettling, intense foundation.
Stay true to what you always said
there ain't another life to live instead.
I wanted everything to go my way
now that life's catching up with me this time.
In my heart
No doubt this is a provocative reintroduction, arriving a year and change after the Massachusetts band's last album Paragons put them squarely on the indie music map. "The Brooklyn-based collective led by multi-instrumentalist singer/songwriter Ben Jones (who tastefully surrounds himself with a flurry of talented, inspiring friends), Constant Smiles has been impressively active over the past decade-plus since the project's debut," I wrote back in 2021, going on to call Paragons "as much an album of self-awareness and personal growth, as it is one of gratitude and reflection on those who've been there for the artist along the way." One of the album's standout singles, the poignant "The Things I Miss," remains a fond favorite of mine to this day thanks to its palpable heartache and sheer musical weight.
Swapping the indie folk of its predecessor for a more synth and pop-heavy sound, "In My Heart" is the lead single off Constant Smiles' forthcoming new album Kenneth Anger, out March 3 via Sacred Bones Records. The album itself represents the third and final in a series of releases called the Divine Cycle trilogy that began with 2017's Divine and was followed by 2019's breakthrough John Waters, and is said to be "a collage of inspirations all funneled through the depths of reckoning into a distinctly unique synth pop tableau."
"In My Heart" certainly sets an enticing, beguiling scene. Synths whirl and twirl in the ethereal distance as Jones sings hot on the mic, his voice rising and falling gently atop a relentless bass that pushes him and everything else onward towards the unknown. His more muted and introspective verses find release in the chorus, whose titular chant "in my heart…" becomes a sort of mantra of balance, stability, longing, desire, and so much more.
I've been down this road a hundred times,
thinking there'd be different things to find.
But it's all the same with the same results.
I always thought it was just my own fault.
In my heart
And when I turned around to face my fears
it was all quickly just erased.
I wanted to control it all my way but
all it did was push it even further away from me.
In my heart
"At one point in 2020, I was curious to know what the most popular record was at the time, and it turned out to be After Hours by The Weeknd," Constant Smiles' Ben Jones says of this song's inspiration. "When I popped it on, I was so surprised that the biggest record had such an '80s synth vibe to it! I was instantly in love with it. I thought the record was so dark yet catchy, with all of these movie references in it (which is something I obviously love to do as well!). It was basically the only thing I listened to while making this record, along with Taylor Swift's 1989."
"I was so 'in' the synth world that I pulled out my Korg Minilogue XD and started working on an all synth record. 'In My Heart' was one of the first songs I wrote for it, and I feel like the lyrics are pretty self explanatory, but it is basically just a reminder to myself to stay on the path towards self-improvement and self-help through all of the tools I have been acquiring."
Needless to say, Constant Smiles has found a permanent place in my heart. Lose and find yourself all over again in this beautiful, tight, turbulent mess of synth-soaked wonder.
"Adonis"
by Adi Oasis ft. KIRBY
Adi Oasis' music is a soulful, seductive, sun-soaked delight – and while her name may be new to most, the artist herself is actually a longtime Atwood Editor's Pick and one of my personal favorite songwriters and vocalists to emerge over the past few years! Formerly going by Adeline, Adi Oasis is a refreshing vessel of introspection and intimacy fueled by the magic of soul, funk, and R&B. I previously praised her song "Middle," from her 2020 sophomore EP Intérimes, for being the kind of track you can't help but listen to and smile: "From her emotive voice to the buoyant guitars and brass at her side, Adeline inspires while igniting a fire inside."
Following 2021's Adi Oasis EP, Adeline formally changed her name to Adi Oasis in April 2022 – and with that change has come a rebirth that has to be heard in order to be fully appreciated. The past year saw the French-Caribbean, Brooklyn-based singer, bassist, and producer laying the foundations for her forthcoming debut album under the new moniker; she most recently released the sexy, sultry, and smoldering "Multiply" last week, announcing the forthcoming release of Lotus Glow on March 3 via Unity Group.
And while "Multiply" is absolutely exhilarating, it's actually Oasis' last track release that has me all-consumed and utterly enchanted. Featuring Rihanna and Ariana Grande songwriter KIRBY (whom we featured in 2020) – nicknamed the "granddaughter of soul" for reasons you can easily look up – "Adonis" is an exquisite showcase of Adi Oasis' talents as a vocalist, a songwriter, and an arranger. Horns blare and guitars groove out a sweet funk rhythm as Oasis brings a relationship's intervention to life, reckoning with the realization that the love you're in isn't good for you, and that everyone around you knows it but you.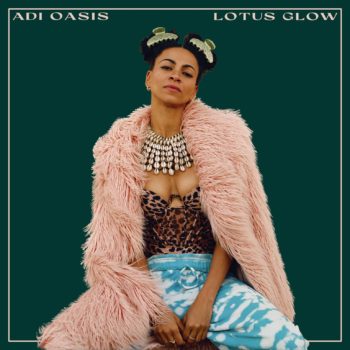 I don't want to question your decisions babe
I don't mean to be in your business
All these conversations in your mind
That you're having
But if you're asking for my opinion
What you got is so fly
Why you wasting all your time
You know it cause it don't feel right
Lot of lows for just a few highs
Woke up in the morning feeling like a bad bitch
Went to sleep at night feeling damaged
I can't see you settle for the average
Tell him pack his bags and the bullshit girl
"'Adonis' is that guy you keep going back to even though you know you shouldn't. He's the guy that needs to call Tyrone and ask him to help him get his shit," Oasis tells Atwood Magazine. "This song is the intervention from your girlfriend. It's that conversation we've all had at some point when your girl tells you, "It's time." That relationship is toxic and you know it, but somehow you struggle to let it go because you're still hoping that maaaaaybe just this one time he might change. This is when your close friend shows up to remind you how special you are. When our vision gets clouded, when we've accepted so much that we devalued ourselves in the process. You need a girlfriend to remind you that "YOU'RE A BAD BITCH." Once you believe that, it's easier to move on. It becomes clear that you shouldn't settle for less and that you are worthy of love."
Adi Oasis hits her high in a wondrous chorus complete with soaring vocals and searing, radiant harmonies:
Toxic love is just bad habit
Tell him
Breaking up ain't lonely for a
bad bitch
Toxic love is just bad habit
Tell him
If it ain't working don't work it baby
Together with KIRBY, Oasis creates a song that inspires the ears while waking up our hearts. "I've been a huge fan of KIRBY's for a while," the artist says in relation to their collaboration. "We met a while ago and call each other "sisters in funk." I knew I had to have her on my album. It was a dream. She's such an amazing writer and beautiful person and our flow in the studio was so smooth and effortless. We wanted to speak our truths from the perspective of two young Black women who get insecure sometimes, because we all do. We wanted to share this story with our sisters to let them know that they are not alone. I feel like we came out of the room with an anthem for all the women out there and I couldn't be more proud of our creation."
Whether you're in your own toxic cycle, or simply a fan of stellar music, "Adonis" is a resounding reminder to all that "if it ain't working, don't work it baby." Adi Oasis' debut album Lotus Glow is out March 3, and I can't wait to bask in more of her radiant soul-soaked sound.
I've been back and forth with my feelings
It's like a tennis court in my mind, baby
I'm overthinking, think it should be over
I'm feeling insecure
I just can't seem to close the door, baby
What I got is so fly
Why am I wasting all my time
I know it cause I don't feel right
Lot of lows for just a few highs
But I, woke up in the morning feeling like a bad bitch
I went to sleep at night feeling damaged
I hate to see me settle for the average
I should tell him pack his bags and the bullshit girl
Toxic love is just bad habit
Tell him
Breaking up ain't lonely for a
bad bitch
Toxic love is just bad habit
Tell him
If it ain't working don't work it baby
"IT'S ALL GOOD"
by Neon Dreams
Neon Dreams' Frank Kadillac calls it a "sunshine song" and "music for the soul," and I can't think of a better way to describe this sweet music. Beautifully buoyant and utterly infectious, "IT'S ALL GOOD" is light and love manifest in celebratory sound; originally released last summer, the second song off Neon Dreams' third album Love Child Baby Dolphin is an invitation to let go of your problems, sway a little, and allow yourself to smile. It's a song that deserves our attention – an instant aural happy pill that promises to remind even the darkest hearts of all the warmth and wonder there is in our great big world.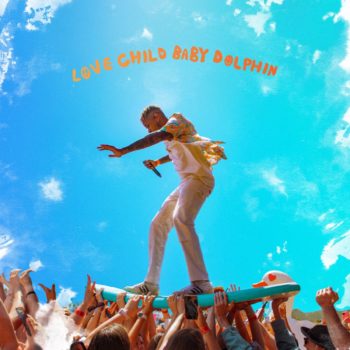 Sweet as summer Sundays
Swimming in your eyes
Beautiful complexion
My beautiful disguise
Tell me all about your story
Tell me all the things you like
I know you like to party
Guess i'm going out TO NI IGH IGH IGHT
I don't want to dance, but your making me dance, yeah
I don't want to dance, but your making me dance, yeah…
"It started from a poem I wrote," lead singer Frank Kadillac, who spearheads Neon Dreams together with co-writer/drummer Adrian Morris, tells Atwood Magazine. "'Whatever pain may come… there's still love to be won… let's not forget the way it feels.' A pursuit of love and change is a pursuit of happiness. Pain is worth fighting through to reach a better you, to reach someone or something you love. This song is for awkward introverted people like me who want to get out of their comfort zone and out of their heads and be a little more present. This song is a bottle filled with sunshine."
Kadillac glows bright in the song's sun-soaked chorus, his voice a ray of light carrying with it the sincere desire to give those around him one more reason to feel good:
It's all good (ALL GOOD),
to take the time you need
It's all good (ALL GOOD),
ain't no recipe
"What I hope gets across? I used to dance a lot as a kid with my mom and sister in the living room to '90s hip-hop and R&B," he adds. "Every time I hear this song it takes me back to those carefree moments in my life when everything felt simple. pure joy. My mom would just yell, 'Let the music move your body.' I want everyone that hears this song to feel like that. Carefree and dance like nobody's watching. When it comes to expressing who you are in life, there is no recipe it's just you and those heartfelt thoughts that carry you."
As moody as the moonlight
And all the things we fight
Should I try and kiss you?
I think I just might
I could leave in the morning
Or stay another night
I guess it doesn't matter
We're just passengers of LI IGH IGH IFE
Love Child Baby Dolphin released this past Friday, January 20th via Dreaming Out Loud Records, and features a slew of beautiful, tantalizing alt-pop seductions – including last year's single "Little Dance," the groovy, glistening title track (featuring African singer Mthandazo Gatya), and the band's new focus song "This Is It," a radiant, ukulele-driven communal song that would surely make Jason Mraz smile from ear to ear. "IT'S ALL GOOD" remains an undeniable highlight in this collection, setting the scene with its high energy and anthemic proclamation of joy and revelry. Life isn't always sunshine and rainbows, but this song is a reminder that sometimes, it is. An automatic upper when we need it, "IT'S ALL GOOD" makes every moment fun.
— — — —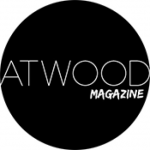 Editor's Picks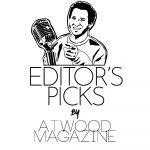 ---