Summer Twins' new single "Dream Girl" blends dream pop, rock n' roll, and retro-sounding orchestration to create a hazy, mournful ballad.
— —
It's about time that we got around to featuring southern-California-based Summer Twins. The brainchild of sisters Chelsea and Justine Brown, the group has been hard at work for ten years—more or less—building a solid fan base in their hometown of Riverside, the wider Inland Empire, and beyond. Now based in Los Angeles, "Dream Girl" (independently released 5/9/18) is one of Summer Twins' first releases since their 2015 album Limbo (Burger Records), and gives us a slice of what to expect off their upcoming album.
A bit of a departure from Summer Twins' upbeat sound that characterized Limbo and their previous music, "Dream Girl" is a welcome change. Thanks to the addition of Andrew Kingslow on organ and Yvette Nacer and Michelle Jubilee Gonzalez on violin, "Dream Girl"'s hazy-pop rock is given just the orchestral trappings it needs to channel big lovelorn anthems from girl groups of the fifties and sixties. With Chelsea on guitar and vocals and Justine on drums, the song manages to keep its modern dreampop-y ethos alive while blending more retro-sounding instrumentation.
Listen: "Dream Girl" – Summer Twins
---
"Dream Girl" begins with plodding guitar, setting the stage for the rest of the song. With its bass and orchestration, it's at first heavily reminiscent of the music Angelo Badalamenti orchestrated for the original Twin Peaks series back in the early '90s . . . so much so that "Dream Girl" could've slipped right into the show in the place one of the tracks with lyrics, like "The Nightingale," and nobody would notice. (Which, incidentally, makes us think about what the series would sound like if it were re-orchestrated, like BBC Radio 1's Zane Lowe did with Drive a couple years ago  . . .The song's focus on dreams would make it a great candidate if anyone ever attempted such a thing with this series, as they figure heavily into Dale Cooper's solving of the Laura Palmer case and beyond.)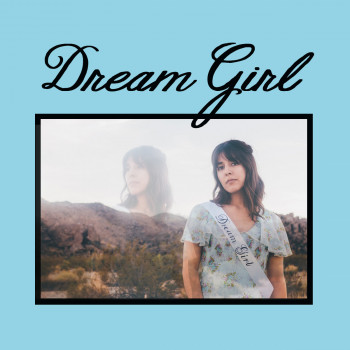 Sonic similarities to obsession-worthy TV soundtracks aside, "Dream Girl" focuses on creating an alternate world of its own, swirled in dream pop-backed orchestration. Chelsea Brown's voice sets a reflective tone, as she mournfully looks back on a romance that wasn't to be. Despite its lyrics' journey into melancholy, the song's slow, hazy march makes it perfect to chill out to on hot summer days when you're dying for a change of pace. The lyrics' heartbroken simplicity is what makes them stand out amid the layered instrumentals.
I was your dream girl
You were my dream guy
But dreams can't always last
I don't know why
The hazy music video directed by Lindsey Mejia features Chelsea wandering through a world that mirrors the song's emotions and sound: hazy, heartsick, and, of course, ethereal and dreamlike. Brown told Buzzbands LA that in the video's dream world (shot at Leo Carillo State Beach and Joshua Tree), she's "wandering through grief, on a solo mission to find [her] way to acceptance." Though the video echoes the song's solemnity, the outtakes are included at the end, lightening the overall mood. After all that heartache, it's important to remember there's still plenty to laugh about, and the fun bits at the end help us resurface out of Brown's dream world and ease ourselves back into reality.
Watch: "Dream Girl" – Summer Twins
---
Though it's more sorrowful than the group's usual music, "Dream Girl" walks the line and leaves its listeners wondering what's next. It's a teaser and a call for us to pay attention to see what sort of new retro-influenced sounds from Summer Twins will release next in the months to come.
— —
— — — —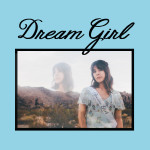 ? © Chelsey Croucher
:: Stream Summer Twins ::