Every Friday, Atwood Magazine's staff share what they've been listening to that week – a song, an album, an artist – whatever's been having an impact on them, in the moment.
This week's weekly roundup features music by boygenius, Overcoats, Cynthia Erivo, Iggy Pop, Puma June, Odie Leigh, Djunah, Sijam Bukan, Dougie Poole, Not From England, Billie Marten, Jake Huffman, LaLion, Koven, Sindy Hoxha, Haruka Salt, and Cobi!
•• •• •• ••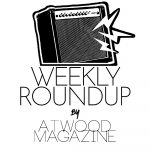 ---
:: "True Blue" – boygenius ::
Julien Baker, Phoebe Bridgers and Lucy Dacus are the three powerful singer/songwriters behind the indie band boygenius. Just over four years after the release of their EP in October 2018, the trio finally announced their return on January 18, 2023 through three new songs and an album release date. "True Blue" as well as "$20" and "Emily I'm Sorry" will be a part of The Record, due March 31, 2023. You can also catch boygenius at Coachella this year.
"True Blue," a song about feeling understood and seen by another person, was a perfect song to use with the announcement of a return. Its vulnerable lyrics and strong storytelling are what make boygenius so relatable and unique. The song starts off with a guitar riff, a slow pounding of the drum and soft vocals. The chorus, "But it feels good to be known so well/ I can't hide from you like I hide from myself/ I remember who I am when I'm with you/ Your love is tough, your love is tried and true blue," mixed with this ambience, creates an emotional and steady calmness to the track. It reflects the peace someone feels when they have found that person they can fully trust.
The track is also full of artistic craft, something boygenius is known for. This is most prominent in the way boygenius plays around with the idea of warmth throughout the song. In the first verse, there are mentions of the beach, July and heat. The verse ends with the lines, "You say you're a winter bitch/ but summer's in your blood/ You can't help but become the sun." These lyrics allude to the idea that the person being sung about believes they are cold, but in reality, this person is the warmth in someone else's life. They play with this idea again in a later verse, mentioning terms such as humidity and sweat. "True Blue" is full of artistic creativity, which is highly anticipated throughout the upcoming album.
:: "Never Let You Go" – Overcoats ::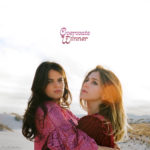 I thought that last year's stunning single "Horsegirl" was going to be my new favorite Overcoats song, and then I heard "Never Let You Go." With its raw harmonies and deep, smoldering indie pop grooves, the Brooklyn duo's first single of the year is a pure expression of unbridled passion and untethered emotion. JJ Mitchell and Hana Elion have never sounded so visceral as they do here, their voices unleashed in near-perfect unison as they dwell in the mess of love and heartbreak:
Let's not overthink it
I don't wanna talk
I know we had our reasons
But it feels too good to stop
I might be a tornado
But you like chasing storms
We push it to the limit
And then come back for more
You look so good when you show emotion
It makes me wish I could take back what I said
Over and over again
"We're so excited to put 'Never Let You Go' out into the world," Overcoats tell Atwood Magazine. "The song and video are about the messiness that comes with the end of a relationship. Surrounded by memories of a love you shared, you begin to doubt the decision to end things We hope listeners dance their hearts out to this song… Love and longing are so confusing and there's always chaos in endings. Here's to new beginnings! And, you never know, we might just take these dance moves to TikTok."
Here's to never letting go gracefully. Those clean parting of ways are best left to the movies, because in real life, our emotions are complex and our actions are, too. The (metaphorical) ship may be sinking and the water's getting awfully close, but we'll still kick and scream and hold on tight. "Never Let You Go" recognizes that reality, bringing our burdens and our behaviors to life with a cathartic burst of sonic color and rich instrumental flavor.
From their earliest recordings to their latest material, Overcoats have long been one of my personal favorite bands. Their words never cease to inspire and their voices always leave me breathless, and their new music has plenty of both to go around. Overcoats' forthcoming album Winner is set to release April 7 via their own imprint, Never Fall Back Records, distributed by Thirty Tigers – and from the looks of its first two singles, this album is ramping up to be the band's best one yet!
Maybe I love the drama
Knowing I could lose it all
Breaking up makes me wanna
Never let you go
Don't care if it's stupid
No one has to know
Breaking up makes me wanna
Never let you go
Never let you go
Never let you go
:: "Holy" – Puma June ::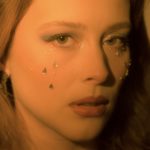 Achingly intimate and beautifully raw, Puma June's first single of the year is a resounding anthem of empowerment and self-love. Independently released January 11, "Holy" is a stunning assertion of self-worth, importance, and human value, and an impassioned rejection of a society that commodifies women and so often reduces them to their bodies. Dressed up in an elegant and ethereal arrangement of piano, layered vocal harmonies, strings, and brass (including one particularly sultry saxophone), "Holy" hurts, but ultimately rings out with a cathartic release of inner strength, self-confidence, and self-knowing.
In a nightmare you grabbed me
I was running but my body wouldn't move
At 15 I was lonely
Make a broken girl feel whole
In a shadow, you "built" me
You're everyone who's ever let me down
At 16, I was giving
I was better than you ever deserved
I'm so good, I am holy
I'm so good, I am holy
"This song is ultimately an anthem to women," Puma June tells Atwood Magazine. "As women, we internalize a societal expectation that we should be humble and passive, as if there is something wrong with speaking about ourselves with pride and confidence. After you experience something traumatic, especially by the hands of those you love, it can be hard to re-discover your self-love and value. I wanted to write a song that created space for conversations about abusive relationships and sexual assault in a raw, honest way, but framed within the context of recognizing one's worth, beauty and power after all the pain. This song amplified my realization that I no longer have to hide my pride, worth, value, "Holiness." Women are sacred."
In a nightmare I woke up
But all the faces looked the same
At 18 I was insecure
Took advantage of the way I moved
In Montréal, I saw me
Crying in the hotel bathroom
Nostalgia is a bitch, she eats me up
But nothing's gonna break me now
Amazingly enough, this is only Puma June's second career single, following November's stirringly intimate debut single "Lost Years," which served to introduce her project last last year. The moniker for Toronto-based multi-instrumentalist, vocalist, and producer Shanti Abbott – whose resume includes several Ontario-based bands over the past decade, including Shanti and Vale, Concordia, House Art, and Hungry Lake – Puma June is so much more than a fresh start: The artist says she wants to "continue to change the conversation in pop music – talking about the hard truths and painful pasts that shape us into the people we become."
"Holy" certainly fits the bill, its lyrics a sound rejection of the current social order and a reminder that our best strength comes not from others, but from within. "I'm so good, I am holy," June sings in a soul-stirring chorus, her voice an angelic beacon amidst a sea of stunning sound. "I'm so good, I am holy." This is meant to be more than just her mantra alone. Take these words and embrace them; own them, live by them, and let them resonate for every day of your life. For truly, we are holy.
When you close your eyes, I'm holy
Faithful as you've ever been
When you close your eyes, I'm holy
Never even been to church
I'm so good, I am holy
I'm so good, I am holy
I'm so good, I am holy
:: "The Good" – Cynthia Erivo ::
In a world that is so often full of tumult and sorrow, Cynthia Erivo brings us "The Good," the fourth single off of her debut record, Ch. 1 Vs. 1.
Released on June 4, 2021, the single acts as the perfect soundtrack for overcoming any form of anguish or heartbreak that we experience in this life. Erivo has long been hailed as one of Broadway's best performers, so it's truly no wonder that her discography directly reflects that raw talent. Within the span of "The Good," Erivo finds a sure-fire solution to all of her problems — and a simple one at that. She sings: "What can I do to make these days go by When darkness surrounds me but I see the light / Just wanna remember the good," realizing that the key to staying optimistic in a life full of disappointment might as well be as easy as remembering to look for a silver lining.
With a driving percussive beat and resonant keys underscoring Erivo's powerful and smooth vocals, the track's melody washes over listeners like warm rays of sunshine on a summer day. Serving as a perfect reminder of the fact that there is always a silver lining to even our worst days, Erivo masterfully instills remnants of hope within us all.
:: EVERY LOSER – Iggy Pop ::
There's no conversation about punk rock without mentioning Iggy Pop's role in birthing, shaping, and redefining the genre over the course of just over five decades. Despite having appeared to stray away from his more rugged roots after some years of jazz and electronic experimentation, Pop's 19th solo album, EVERY LOSER, proves that to be all but the case. With fun, fearlessness, and "Frenzy," Iggy Pop's most recent undertaking not only serves as an announcement of his return, but ultimately consolidates his status as "The Godfather of Punk."
Ever-youthful at 75, Iggy Pop's flame and passion stil burn wildly, as he continues to embrace the "guy with no shirt who rocks" label 19 solo albums into his career. Ferocious and thrilling, yet candid and thoughtful, the 11-track record is more than just a platform to showcase the icon's glitz and glamour. With notable contributions by rock 'n' roll legends, from Jane's Addiction's David Navarro to blink-182's Travis Barker, Red Hot Chili Peppers' Chad Smith, and Guns N' Roses' Duff McKagan, EVERY LOSER is a testament to the genre as much as it's an homage to Pop's roots.
The waves Iggy Pop has made throughout the years still continue rippling today, and his 19th record is evidence that the spirit of punk does not falter with age. Whether it's vulnerable self-reflection or explicit thrash and bash, EVERY LOSER covers everything and more, showing that The Godfather of Punk holds his title for a reason.
:: "A Month or Two" – Odie Leigh ::
Melancholy introspection blended seamlessly with waltz-like indie folk, Odie Leigh transports you to your home town as you watch the seasons change with her track "A Month Or Two." New Orleans based indie folk artist Odie Leigh creates home-like comfort in this healing track.
With the start of the new year I have stumbled upon introspective songs that bask in that growth and allowing yourself leniency. "A Month Or Two" struck me square in the heart as soon as Leigh's vibrato vocals rang clearly over a dreamy looping guitar piece.
Leigh's melancholy filled voice envelopes listeners in warmth as she sings "It don't get better, we all grow numb/ Let's blame this on me being young." The lyrics are jarringly honest yet forgiving. That is the beauty of Leigh's music. It is able to reflect the dualities of being human; trying to navigate coming to terms with brutal and inevitable truths whilst still exercising kindness toward yourself. The highlight of the track is when the guitar is accompanied by soft violins and rich layered harmonies as the singer repeats "Give it some time, time, time, time, time, time, time." The repetition of this simple phrase is such a healing mantra and a beautiful reminder to give yourself time to reflect, learn and grow. It all takes time.
:: "Seven Winds of Sekhmet"- Djunah ::
Picking up where 2019's Ex Voto left off, Djunah is back with "Seven Winds of Sekhmet," the lead single from their upcoming record, Femina Furens. Djunah is a Chicago-based noise rock band "with a leg for a bassist" that is comprised of drummer/percussionist, Jared Karns and guitarist/vocalist/leg bassist, Donna Diane. Since their debut record, Djunah has developed a sound and style that blends the abrasiveness of noise rock and sludge with the technical, and detail-oriented songwriting of post-hardcore and even post-rock. As a single, "Seven Winds of Sekhmet" is a strong depiction of the many facets of Djunah: pummeling drums, droning sub-bass, searing guitars, and soaring, fervent lead vocals. As an introduction to the larger whole, an album that will be as emotionally heavy as it is sonically, Djunah is sounding as raw as ever.
:: "Mamba Sambou" – Sijam Bukan ::
Writing for Atwood has taken me all over the world – including to multiple spots in Africa – but until just now, I had yet to make a stop at the small village of Mlomp in southwestern Senegal. Boy, am I glad that changed! In this 8,500-person community resides Jules "Ekona" Diatta and his music collective, Sijam Bukan. Together, they have made a series of pleasant music centered around the ekonting, a special type of three-string gourd instrument. Combined with other traditional African instruments (especially the toumba drums), the resulting music is designed to address a number of regional themes. In the case of the group's most recent release, "Mamba Sombou," the goal is to honor the titular local wrestler, with the toumba drums designed to emulate the wrestling rhythm.
"Mamba Sombou" generates at least two main sets of curiosity value. One is seeing how contemporary melodies can still be synonymous with the most basic forms of musicianship– a few people chanting and playing basic simple instruments, much the same way they have been doing in that part of the world for millennia – with none of the technological beat-making and pitch-altering so common in today's landscape anywhere in sight. Another is learning about Diatta's go-to instrument, the ekonting. Although its precise influence remains disputed, recent scholarship has suggested that it may be the direct forefather of the American Banjo. To consider the African origins of such a widely appreciated instrument is certainly impressive.
All considered, there is a lot to appreciate when it comes to Sijam Bukan and their fellow West African players' efforts to encapsulate the traditional– and still prevalent in the present day– music of their native land. It will be rewarding to hear this initiative taken to even further extents when their supporting label, Smithsonian Folkways Recordings, Ears of the People: Ekonting Songs from Senegal and The Gambia, in early February (indeed, they're promoting this release as the first full-length album ever to be primarily concentrated on the ekonting).
:: "Nothing on This Earth Can Make Me Smile" – Dougie Poole ::
Something about Dougie Poole's new single just makes me want to cry every time I hear it. Released January 11th, "Nothing on This Earth Can Make Me Smile" is a beautifully tender folk ballad with hints and tints of soothing, cosmic psychedelia thrown in for good measure. The third song off Poole's upcoming third album The Rainbow Wheel of Death  (out February 24 via Wharf Cat Records) finds the Brooklyn-based singer/songwriter sharing those emotions we often keep bottled up inside: Our "sadder" sides – the  insecure parts of our personalities that we do our best to keep hidden from public view. "Nothing on this earth can make me smile anymore," Poole laments in a moment of raw, heartfelt vulnerability, treating audiences to a gorgeous finger-picked guitar pattern that alternates between darker harmony and lighter, sweeter melody.
This track is definitively bittersweet, and the more I listen, the more I can say that it is not quite as dark as it perhaps appears to be on the surface. It would seem Poole himself agrees: "I wrote this song before the other ones, around Passover 2021," he explains to Atwood Magazine. "It started as kind of an old, pre-pop style of folk tune, structured AAAA etc, but I shared it with Andy White (from Tonstartssbandht) one day while we were hanging out, and a few weeks later he hit me up with the chords to the bridge, which I love, and which are very Andy."
"I initially thought this was just another self-pitying, sad-sack verse I'd written (my notebooks seem to be full of them), but now I think the song is about being in love, and about the stage of love where you start to reveal to somebody a less rosy picture of yourself. There's a bakery called Lord's on Flatbush Avenue (by Triangle Junction) that advertises photo cakes. My girlfriend Elizabeth and I would daydream about the photo cakes we'd get when we lived nearby, but we've never gotten one."
I've seen the plague of locusts, the plague of lice
An ocean split right down the middle
Ain't that nice?
Oh, but nothing on this earth can make me smile anymore
Nothing on this earth can make me smile
Someone please get this wistful man a photo cake! Whether you're drowning in your own darkened misery or out taking a walk on a bright sunny day, Dougie Poole's new music truly does have a way of inspiring and stirring the soul. His songs cut deep, and while "Nothing on This Earth Can Make Me Smile" takes subtlety out of the equation altogether, there are layers upon layers to this song that speak to the harrowing, haunting, but ultimately emotionally fulfilling experience of sharing your deepest, darkest self with someone special. This song is a beautiful ode to intimacy and vulnerability, and a reminder that, whether we're high or low, up or down, we're never fully alone in our emotions.
I'll also add that it's so much fun for me personally to have a song that references Passover, the plagues, and Moses parting the Red Sea in such a casual, conversational way. That is something on this earth that makes me smile. Stay tuned for The Rainbow Wheel of Death, and join me in getting lost to this exceptionally poignant, moving new song.
Well it's the sweetest thing that I've ever seen
A photo-cake for goodness sake!
Devotion iced in green
Oh, but nothing on this earth an make me smile
I told you nothing on this earth can make me smile
I like my toast with jam, love
My coffee mild
My troubles stacked like dishes in a crooked pile
And nothing on this earth can make me smile, no, no
Nothing on this earth can make me smile
I told you nothing on this earth can make me smile
:: Guest House – Not From England ::
Four-piece project Not From England are a beaming band on the rise known for their riveting rock sound. The group comprised of Cass Blum and Leo Blumenfield (guitar/vocals) DeRon Munroe (bass) and Beckett Pasdar (drums) craft mesmerizing music with undeniable authenticity and heart. Their latest 12-song body of work Guest House is the ideal album for anyone seeking profound self-discovery. Through gritty guitar riffs, pounding drums and pure passionate vocals, you can instantly sense their walls breaking down. Not From England unveils true vulnerability as they dive deep into their growth.
Opening with "Instigator" the tenacious track is all about trying to decipher someone's thoughts but unsure qjust how far to probe. The raw, grungy piece is utterly gripping. Evoking vibes of The Stroke's "Someday", "Redlight" is an effervescent offering lighting up the already animated album. Concluding with "In Town" it is a stomping drum-driven release filled with palpable frustration. The more you listen the more you get lost in its moodiness.
Guest House was almost entirely recorded in a bedroom in Culver City giving the album a rough, organic flair. The tracks showcase a myriad of instruments and styles making each piece so compelling. The album represents how they have grown together, but also apart and you can really feel that bold evolution.
:: "This is How We Move" – Billie Marten ::
Yorkshire artist and longtime inspiration for lyricists everywhere – Billie Marten has released "This Is How We Move" this week. With swooping orchestral arrangements backing sonic poetry, the new single marks her return since her 2021 record, Flora Fauna. Marked by Marten's definitive acoustics, her vocals croon over rich chords and sparse percussion – speaking to the ebb and flow of love's draw.
Tender and gentle melodies pull together the emotional vibrancy present in love – while still maintaining a sparsity and quiet. 'This Is How We Move' describes the art of learning the other's rhythm, and balancing that with your own. "You keep the garden and I'll take the view, this is how we move."
This release comes alongside the announcement of her upcoming album Drop Cherries, out this April 7th. With a colorful recap on impactful moments in her life, Drop Cherries anticipates a new chapter in the artist's journey – and we can't wait. With gifted lyricism and songs to take anywhere, Drop Cherries is one more we'll add to the list of records to take with us for years to come.
:: "Martyr" – Jake Huffman ::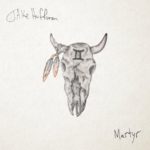 Connecticut indie pop rock artist Jake Huffman recently dropped his new single "Martyr." The track narrates the story of dying on a hill. In a world where we are consumed by social media and the constant bombardment of other people's thoughts, Huffman encourages others to think more deeply about whether their strong opinion or feelings are worth it. The artist shares, "The lyrics aren't about what I personally believe. Everywhere I look people are spouting their beliefs while contradicting themselves in the same breath. The world has become so polarizing and I wanted this song to encapsulate that energy."
Stripped back to its bones, this raw and edgy song doesn't need any fluff or embellishments. It already carries a depth and warmth through its simple, organic instrumentation and Huffman's husky, whisky-toned vocals. As the lead vocalist and drummer, the multi-instrumentalist takes complete control of the song. The steady beat and polished production make for a catchy indie tune, simultaneously carrying a thought-provoking message that we should all take more notice of.
:: "Bad Mood" – LaLion ::
This one's for everyone enduring a darker January. With an industrial beat and fierce, cutting vocals, La Lion's "Bad Mood" is unapologetic. Recalling the hard-hitting blasts of Imagine Dragons and the twists and turns of a twenty one pilots song, the fourth single off the Seattle native's forthcoming GET UP! EP demands our undivided attention as the artist unveils himself for all to see, hear, and feel.
Well there's no problem
Well there's well there's no problem
I want to talk to you
Well there's no problem
Well there's well there's no problem
Let me tell you how I really feel (how you feel)
I feel like life a burden feel I'm working for appeal
And mama said she caught me copping pills (what the f—-)
But only thing I'm popping is this top if mirror wills
"'Bad Mood' continues to delve into my personal issues," the artist, born Grant Lalaian, explains, "when sometimes 'I feel like life's a burden, feel I'm working for appeal,' trying to explain that sometimes it feels like making music is a burden since no one is listening, and I have to make songs just for 'appeal.' Continuing on to explain my hallucinations, 'How'd this blood get up onto my ceiling?', trying to symbolize me clawing to the next level in the industry but all that's up there is blood hand prints. Then brutally answering the question of "how I'm feeling" with "I've been living in a bad mood." The song ultimately boils down to my frustration with not being where I want to be in life."
For all its frustration and negativity, "Bad Mood" is an ultimately endearing, cathartic palate cleanse. It aches in a good way, riling us up only to take away some of our preexisting tensions by the time LaLion bows out. With plenty more dark techno-rock and rap fusions to come, LaLion's GET UP! EP is set to release February 10th via AntiFragile Music.
:: "Get Through" – Koven ::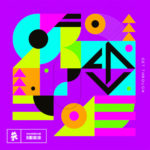 "I'm not perfect. Nobody is, you see. I'm just tryin' to get through." Oh, how well can all of us flawed mortals relate! These words mark the central phrase of "Get Through," the latest single by London-based artists Max Rowat and Katie Boyle, known collectively as Koven. They've been performing together as a duo since 2014 and have released a considerable collection of EDM music throughout that time, including a 102-minute repackaging of their album, Butterfly Effect, in 2021.
Substantial though that release may have been, it didn't take too long for Koven to grow hungry for new music. They quickly put out a new EP, Higher Ground (Part 1), last April, and they'll be following up with the sequel in March. The first excerpt from the latter project is one which Boyle describes as "one of our most real, raw, and honest tracks in a long time," a track they feel is defined by "simplicity in production but accompanied by lyrics we feel everyone can relate to. Ultimately we are all just trying to get through life to the best of our ability, trying our best to be happy."
Hey, we all know what a vital role music plays in that endeavor, right?! Let's tip our hats to Max & Katie for keeping it coming at such an impressive rate.
:: "feeling blue" – Sindy Hoxha  ::
Born in Italy, based in New York and with her heritage in Albania, singer songwriter Sindy Hoxha infuses her music with a colorful palette of sounds and textures that route from her multi-cultural background. Her latest single "feeling blue" is an emotional ballad, with graceful piano melodies and soft, subtle synths. With her vocals being the main focus, Hoxha captivates audiences, making us listen to each and every word.
Despite her young age, her voice oozes a mature, soulful tone as she sings about the pain and agony that opening up your heart to someone can do. The artist shares, "Just by reading the title of the song, "feeling blue", one may already guess it's going to be a sad song. And it is in fact a song about a heartbreak. "feeling blue" is generally inspired by intricate love stories displayed in movies, and what I imagine a heartbreak from a significant other could feel like."
:: "Papajam" – Haruka Salt ::
There is a powerful beauty in blending cultures. Japanese-American DJ and producer Haruka Salt brilliantly displays that melding of sounds in "Papajam." Teaming up with producer/DJ Tony G and Chinese-American rapper Bohan Phoenix, the atmospheric track includes both Mandarin and English lyrics. The daring, dance offering takes listeners on an intense journey. With its eruptive, eccentric arrangements and charismatic vocals you are instantly hooked.
Brooklyn-based DJ Haruka Salt moved to New York from Japan in 2006 and gained traction within the underground music scene. Influenced by techno, house and hip-hop, she generates genre defying music in a lane all its own. Collaborating with Tony G and Phoenix, together they have created a refreshing quality bursting with color.
:: "Can't Have It All" – Cobi ::
Cobi's latest song drips with pain, passion, and raw soul – both the musical kind, and the one buried deep inside each of us. Released in early December via AntiFragile Music, "Can't Have It All" is a sweltering, dramatic overhaul replete with searing, soul-stirring vocals and bluesy guitar riffs dripping with smoldering heat. The Minnesota-born singer/songwriter reckons with hard truths, confronting vices, virtues, love, loss, and more in a heavily introspective outpouring. This is the latest teaser off Cobi's forthcoming sophomore album Love in the Wildwood (out April 2023), which he describes as "collection of love stories inspired by folklore and the natural world." If this is the kind love he's got in store, then consider us hooked.
I went to see the gypsy
To ask her what the future had in store for me
She put her hand upon my chest
Said there's a pain in your heart won't let you be
Can't have it all this life
You got to let some people go
You've got to let them die
But I want it all sometimes
Cause I can't get enough of love no matter how I try
"'Can't Have It All' is a powerful and personal ballad that tells the story of the struggle with addiction and the search for redemption," Cobi explains. "Through emotive lyrics, the song paints a vivid picture of the endless pursuit of pleasure as a means of escaping pain, and the ultimately difficult but necessary decision to confront one's demons and leave behind what was once thought to be loved. It's a heart-wrenching and relatable anthem for anyone who has struggled with addiction and the road to recovery."
Countless storytelling songwriters have fused soul with rock and the blues to great effect, and Cobi can proudly count himself among them. Following his similarly enchanting upheaval "Just My Luck," "Can't Have It All" sees the artist boldly tearing himself in two on record, conveying an energy level and passion usually reserved for the stage. Soothing and brooding, explosive and visceral all at once, Cobi is almost certainly set for a phenomenal, if not flat-out fiery 2023.
Can't have it all
And the rain from tears
Can turn to a river of grief
The undertow will drown you deep
— — — —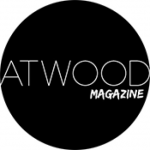 :: Weekly Roundup ::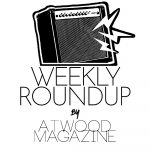 ---
:: This Week's Features ::
---