Her debut EP just turned one month old, but electro-pop artist DAANI is wasting no time getting back to business and sharing her music with the world. The Nashville pop artist returns today with new single "All of a Sudden," a buzzy awakening that captures the electricity and excitement of attraction's first glance.
So used to movin' faster
Faster than a satelitte
Always seeing things after
After I didn't do em' right
But you got me thinking a different way
The way you're talking
Opened my eyes don't look the same
I can't even lie
Listen: "All Of A Sudden" – DAANI
---
Atwood Magazine is proud to be premiering "All Of A Sudden," the fiery new single from Nashville-based emerging artist DAANI. A former backing vocalist for Miley Cyrus, Sheryl Crow, The Roots, and more, DAANI wields her vocal chords like a weapon, embellishing them with edgy beats, tight riffs, and pristine instrumentations. And while DAANI has a brand new five-song debut EP that exemplifies her art and artistry, there's something sweet about "All of a Sudden" that just hits all the right spots.
It's not even love yet; it's pure attraction, plain and simple. "All of a Sudden" strives to impart that heart skipped a beat intensity of knowing your life might have forever changed thanks to the smallest glance in the right direction. It puts into sound the buildup energy as you ponder the depths of this potential romance, and work yourself up over that which hasn't even happened yet.
All of a sudden time is standing still
Everything about this feels so unreal
You got me movin in slow motion
This never happens
I'm finally waking up
All of a sudden time is standing still
Everything about this feels so unreal
You got me hanging on one moment
I hope it don't end
I'm finally waking up
All of a sudden time is standing still
Pop-perfect synths help build a uniquely colorful atmosphere that reminds us more of Glass Animals' soundscapes, than those of Sia or Ellie Goulding. All told, there's a depth to DAANI's music – a tasteful character that easily surpasses the dry, faceless wannabe popstars who litter Nashville's indie music scene. One gets the sense that DAANI doesn't care to be famous, nor does she particularly care about the marketing strategy. She's in it for the music, and damn it she'll put out a song if she wants to put out a song!
"I wrote this with my husband, Matt Wigton and Devin of Kyd The Band," DAANI tells Atwood Magazine. "Matt had this groove he was working on and Devin and I started to piece lyrics together from ideas we both had and ended up writing this song about what it's like to meet someone who stops you in your tracks. You know that feeling of feeling like you were just living in some gray, monotonous existence and out of nowhere someone comes into your life and just slaps some excitement into it? That feeling. Hopefully everyone has had that happen to them, or will have that happen to them at some point. Or maybe there are some people who have never lived in some dark place before, in which case, they're probably not artists, hahaha. I'm grateful to meet people who pull me out of the depths of darkness and show me there's color in the world.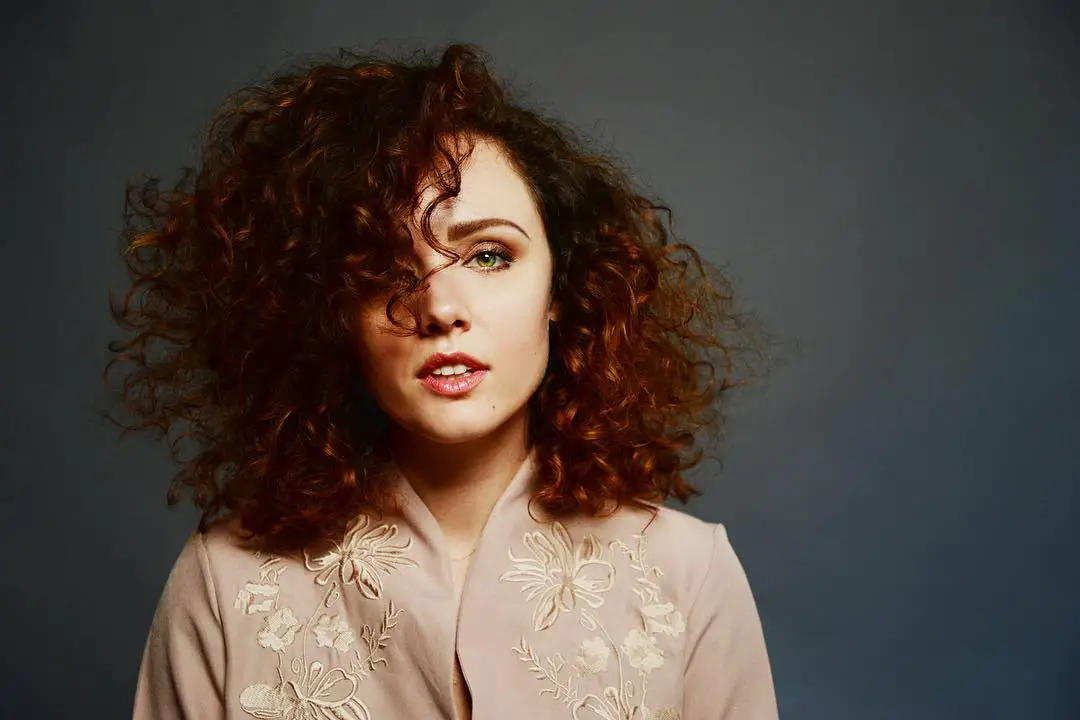 Way up living in the rafters
Raptured kind of paradise
I don't ever wanna go back
Go back to the way it was
But you got me thinking a different way
The way you're talking
While the great majority of electronic-tinged pop music gets lost in a sea of soundalikes and lookalikes, DAANI stands out – thanks to her boldness, as well as the clarity of her vision. Surrounded by pulsing guitars and an assortment of sounds that shimmer and pop, DAANI taps into a basic, universal moment – some call it "love at first sight" – that we can all relate to with our own personal stories.
"All of a Sudden" is out this Friday, June 22, 2018! Stream the new single exclusively on Atwood Magazine, and listen to DAANI's still-fresh debut Good Side EP on Spotify!
— — — —
? © Shervin Lainez
art © Becka Wigton / Max Levin
:: Stream DAANI ::