Saint Slumber's sweeping new single "Sleeptalk" radiates passion and vulnerability with incredible dynamic strength.
Stream: "Sleeptalk" – Saint Slumber
[soundcloud url="https://api.soundcloud.com/tracks/627984531?secret_token=s-t7vVe" params="color=%23949494&auto_play=true&visual=true&hide_related=false&show_comments=true&show_user=true&show_reposts=false" width="100%" height="300″ iframe="true" /]
---
Imagine Dragons aren't the only American band engaged in bombastic and pronounced emotional expression: Rising up out of Philadelphia and New York City's suburban sprawl, alt-pop trio Saint Slumber are ready to take over our airwaves. The band's sweeping new single "Sleeptalk" radiates passion and vulnerability with incredible dynamic strength.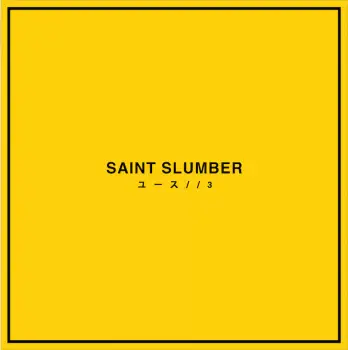 Ever since you've gone
I've been trying to move on
There's craters in the ground that
You were walking on
Still I don't know how I
Hear you in the sound
When I'm lying down
Atwood Magazine is proud to be premiering "Sleeptalk," the second single off Saint Slumber's forthcoming EP Youth//3 (the third and final installment of the band's full-length album).proud "all-American rock band," Saint Slumber (stylized in all capitals as SAINT SLUMBER) consists of vocalist Joshua Perna, guitarist Aaron Brown, and drummer Matt Carpenter. The trio debuted their EP Youth//1 in 2017, followed by Youth//2 late last year.
While this band has always been about injecting high-octane energy into their music, Youth//3 may very well be their most fiery record yet. Lead single "Mantra" set the stage last month with a forceful plea to love and devotion. "Sleeptalk" follows with an equally fierce display of dynamism and cool control.
We hear Saint Slumber come together over rollicking harmonies and charged emotions as they jump from the pre-chorus into their chorus:
When you're coming and you're going
I see you, I see you darling
When I'm sleeping and I'm dreaming
I see you, I see you
And I've been dreaming of you
Have you been dreaming about me too
Have you
It's the only time I see you
When we sleeptalk, sleeptalk
"'SLEEPTALK' is a song that tries to capture the sensation of dreaming about someone you haven't seen in a long time: The sense of nostalgia, the tension between relief and sadness, that dreamy haze you feel as you try to make sense of it all," Saint Slumber tell Atwood Magazine. "We wanted to create a musical atmosphere that replicated that place between being awake and asleep: We took the guitar parts of the song and processed them through heavy chorus and VHS-esque tape corruption, which gives the effect of a dreamy memory from childhood. We love what the song turned into, and we hope that people will resonate with the complex and bittersweet sensations that we tried to replicate."
The ones you hate the most
Are the hardest to let go
I see you in my sleep
I hear you in the glow
Can't get you out my bed
Can't get you out my head
No matter what you've said
Or what you did
Saint Slumber do more than just resonate with dream states in "Sleeptalk"; the trio take-off with with the sonic sparks of a rocket, climbing ever higher with every passing crescendo and its subsequent fallout. Theirs is a stadium-sized sound ready to resonate down halls and throughout corridors – one that can edge its way into every nook and cranny available. Drenched in warm reverb and the flicker of distant memory, "Sleeptalk" tugs at our hearts while lighting up our minds.
Stream Saint Slumber's latest single exclusively on Atwood Magazine, and stay tuned for more from the band in the months to come: Their long-awaited Youth//3 EP is set for release August 16th, 2019!
Stream: "Sleeptalk" – Saint Slumber
[soundcloud url="https://api.soundcloud.com/tracks/627984531?secret_token=s-t7vVe" params="color=%23949494&auto_play=false&visual=true&hide_related=false&show_comments=true&show_user=true&show_reposts=false" width="100%" height="300″ iframe="true" /]

— — — —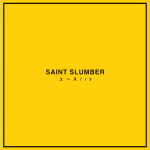 ? © 2019
:: Stream Saint Slumber ::