Siri Undlin makes her debut as Humbird this week with 'Pharmakon', a collection of stories with an interest in duality that sound like the idiosyncrasies of folk and Americana music wrapped in a gentle rebellion.
Stream: 'Pharmakon' – Humbird
---
Storytelling, fairytales and myths and legends – these have always felt somewhat inseparable from the art of making music to me.
Atwood Magazine is excited to share Siri Undlin's debut as Humbird with her first full length album, Pharmakon. Out August 30, 2019, the nine tracks take myths and legends and fairytales, replanting them to see how they grow and look in the light of today's world. Sounds with the idiosyncrasies of folk and americana music wrapped in a gentle rebellion. Pharmakon's crystallization of story and seamless blend of the acoustic and the experimental is owed in part to engineer and mixer Brian Joseph (Bon Iver and Sufijan Stevens) and producer Shane Leonard. Like the sonic embodiment of how Undlin describes her home, each song is "a city… surrounded by nature" ⏤ a polarizing duality heard in contrast of pedal steel and the synth, the trumpet and the ace tone, the old poetics and the fresh colloquialisms ⏤  love you're a fickle rule go home you're drunk⏤ you wandering fool. Like the way a pharmakon is both a cure and curse, the album is both pushing the boundaries of the folk genre while maintaining its roots.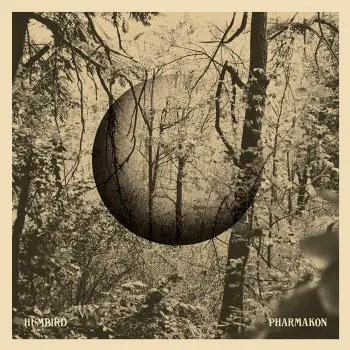 Undlin never reveals too much, playing in metaphor and symbolism like traditional folk songs typically do. Perhaps a product of her isolated songwriting process, she maintains a level of secrecy in her storytelling ⏤ an emotional boundary, an intimacy and privacy with herself ⏤ making these translations simultaneously deeply personal and extremely familiar to everyone who listens.
"48 Hours," a song written after a double shift serving pizza, begins the album exploring the experience of addiction to modern technology and the way we morph to the situations we find ourself in by lacing the acoustic vibes of plucked strings, slide pedal guitar and indie percussion with synths and techno-y sounds. "April" takes a look at love through mortality combining distorted slide pedal guitar and synths to make a space cowboy lullaby. "Wolf Alice" gets funky with percussion⏤ creaking wood, snaps and breaks, tinkering metal and radio or telephone muffles⏤ samples that sound perfectly accidental. "Low Tide" details the cycle of shame and acceptance⏤ pretending to be something you're not until you can't pretend anymore. And "Bone Heat" matches "Wolf Alice" in its experimental arrangement: the contrast is especially heard alongside more acoustic centered, simple arrangements like "Pharmakon."
Time changes a face
But the eyes are the same
The sun laps us again
But some things remain
Every song on the album has some way of representing the fierceness and resilience of women and femininity, sometimes explicitly like the girl the garden could not contain in "Eve Boards a Train" or the girl picking flowers and her loss of innocence in "Persephone". Undlin's symbols and metaphors for femininity and womanhood have no bounds since, as she mentions, they "can mean so many different things, just like stories and songs do."
Pharamkon is a product of Undlin's willingness to explore and reflect on significant growth in her life, in what she describes as "tectonic shifts" and "glacial change." In the genre conventions of folk music, Undlin finds a comfortable landscape to reflect on her growth and rewrite mythic tales in her own language. Atwood Magazine got the chance to ask Siri Undlin some questions. Read on to learn more about Humbird's debut, upcoming tour, and Undlin's career and craft.
Listen to Pharmakon exclusively on Atwood Magazine below!
If we're truly engaged with a song or story, it should feel different to us every time we are part of it. 
Stream: 'Pharmakon' – Humbird
A CONVERSATION WITH HUMBIRD
Atwood Magazine: What albums or artists have inspired you throughout the years? Is there an artist at this particular moment who is really resonating with you?
Humbird: Right now, I am listening nonstop to Jesca Hoop's new record, STONECHILD – she is such a master of creating worlds within songs. Over the years I've been inspired by plenty of artists – some I still listen to all the time and others that don't resonate as much anymore. I feel like when my preferences change, it's a good sign because it means I'm learning.
You're based in Minneapolis now: Did you grow up there too? What is Minneapolis like and how does your environment inspire your music and process?
Humbird: Yeah, I grew up in the Twin Cities. Minneapolis is a well-kept secret. Maybe that's the best way to put it. I appreciate so much that I can be in a city environment but still feel surrounded by nature. The winter months are a huge part of my creative process. When things slow down and the temperature drops, songs come out.
The winter months are a huge part of my creative process. When things slow down and the temperature drops, songs come out. 
Do you write all Humbird's music, or is it a collaborative effort between yourself and your bandmates?
Humbird: I'm pretty private about songwriting, actually. I take the lyrics really seriously and I can't write the way I need to with someone else in the room. Usually, I bring a fairly complete piece of music to whomever I get to play with, but I have the privilege of playing with some truly incredible musicians. It's so great to sit back and listen to their ideas and impulses in the arrangement and delivery of the songs. Often, that collaborative moment ends up being my favorite part of a song's life cycle.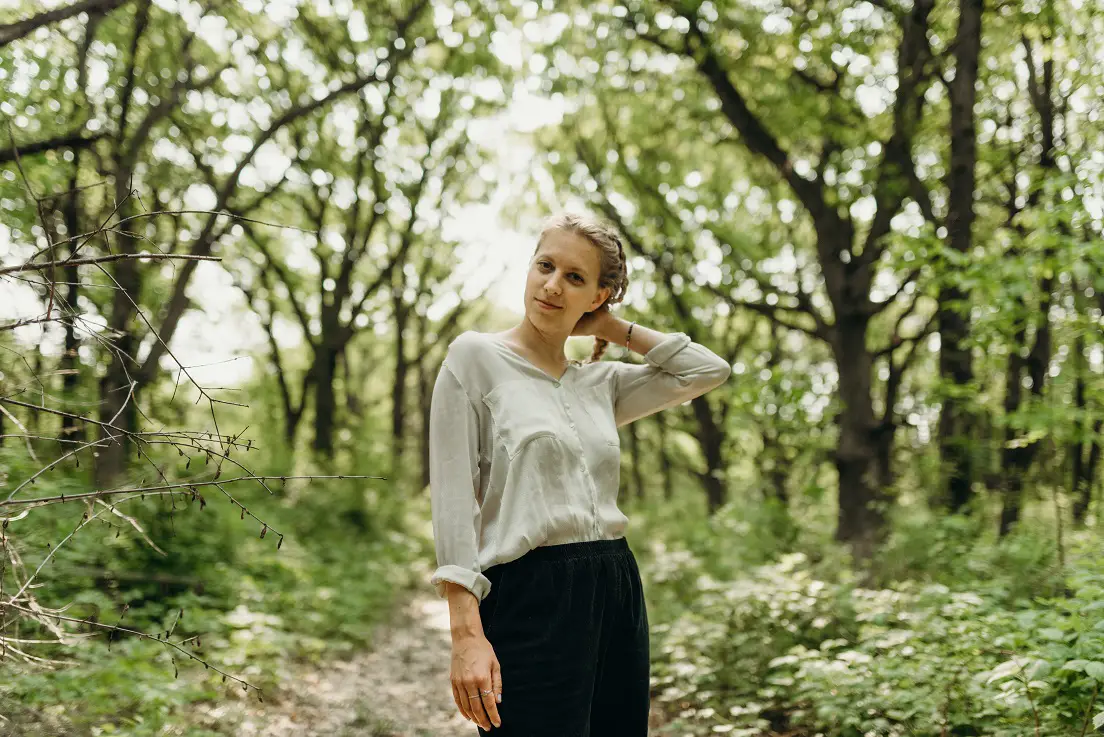 How does Pharmakon differ from the double EP you released in 2017? What makes Pharmakon the body of work you are ready to present as Humbird's debut?
Humbird: Pharmakon has a lot more patience behind it than the EPs. I wrote the two eps over the course of a summer, recorded them shortly after and then released them into the world as soon as I could. It was a whirlwind. I learned so much from that experience – as an artist, band leader and business woman. It felt important to take my time with Pharmakon and put those lessons I learned into practice.
Can you talk a little bit about the album artwork?
Humbird: The album artwork is centered around a photo Kendall Rock took when we were on a coast-to-coast train tour focused on art, activism and history. The very middle stop of the tour was in Minneapolis, so we had this weird pause at home and stopped at my favorite place in Minneapolis, the Eloise Butler Wildflower Garden. Serena Wagner, an artist whom I've worked with on a bunch of various wacky projects, took the photo and made it surreal with colors and shapes. I love that it is simple and strange. I think it reflects the music well.
How did you end up working with Brian Joseph and Shane Leonard? What specific songs were they a crucial part of and why?
Humbird: I basically sent Shane Leonard a fan-girl email because I'd been quietly stalking his work as a producer for a couple years. I didn't expect an answer back but before I knew it, I was eating the best breakfast in Austin with him and his family, making music at hive. Studios with Brian Joseph, and not totally sure how it all came together but feeling infinite gratitude to make music with these people and in this way. Both Shane and Brian have become such important friends and mentors through the creation of this album. Honestly, they are crucial to every song on the album in that they created the space for the songs to exist as recordings.
I can hear the influence of traditional Irish songs in a lot of your melodies: I think it's what contributes to your music feeling simultaneously very contemporary, fresh, empowering but at the same time, traditional, nostalgic and magical; in my mind, kind of like a fairytale. Both aspects feel familiar. What quality of traditional Irish music inspires you?
Humbird: Ah, wow! This is such a compliment! When it comes to traditional Irish music, it's all about the potential for a melody to tell a story. I'm endlessly moved by that aspect.
You mention that "48 Hours" was written after a double shift. As a server myself, I know the restaurant industry can be as brutal as it is rewarding. What kind of perspective do you think being a server has afforded your music/your storytelling?
Humbird: Geez, working as a server is a CONSTANT lesson in how strange, beautiful, boring, and cruel humanity can be. As a musician, side jobs can be a really grounding aspect to an otherwise insane lifestyle. I believe I write my best music when grounded, so I appreciate that serving has afforded me moments to touch back down to earth and reconnect to my community and family at home.
Many of the songs on the album tell time through seasons and months rather than seconds or minutes or hours. I guess "48 Hours" would be the only exception, although, 48 hours is still two whole days, not just a moment in time. Do you agree that this album focuses on larger spans of time rather than smaller, more minute moments, and if so, why do you think that is?
Humbird: This collection of songs comes out of period of life that was hugely transitional for me – tectonic shifts were happening in my understanding of myself and the world around me. It was harrowing at moments and really mundane at others. I think the larger spans of time that are explored in these songs is necessary when you're talking about that kind of glacial change.
Eve, Wolf Alice, Persephone: How have these women, stories, myths, fairytales, and truths been reborn, rewritten or retold to you as you've gotten older? Do you find that while these stories might have impressed upon you one way as a child, with your age and experience, they affect you or relate to you differently today?
Humbird: Storytelling, fairytales and myths and legends – these have always felt somewhat inseparable from the art of making music to me. A great song tells a story. A story should have a sort of music to it. I love that all these disciplines shift and change and unfold to reflect onto our own experiences. If we're truly engaged with a song or story, it should feel different to us every time we are part of it.
As a woman, of course, my understanding of certain stories and fairytales has evolved as I learn to step into my own power and craft. I'm excited to see how this continues to change for the rest of my life. Femininity and womanhood can mean so many different things, just like stories and songs do.
What are the creative and career opportunities like in the Minneapolis music scene as opposed to more monstrous music scenes like those in NY or LA?
Humbird: I like to visit NY a lot. I've never been to LA but I'd love to go someday soon. It seems like a lot of people feel they need to move to a music-industry town to be successful, but I don't know if that's true. After touring full time for a few years, making music with some of my heroes, learning from people all the time – playing in Wisconsin farm fields, small parlor rooms in Brooklyn, storage spaces in Santa Fe – I suppose it just depends on your idea of success. In the Midwest, there's room to think and make. The Twin Cities are like a bubbling cauldron of talent and collaboration. When I've got something to share, I show my community in Minneapolis, polish it up, and then I hit the road and see what happens. It feels like the wildest opportunity every time I hop in the car.
In the Midwest, there's room to think and make. The Twin Cities are like a bubbling cauldron of talent and collaboration.
How have you been preparing for your upcoming tour this fall?
Humbird: Hah! Tour prep. No matter how much I try to prepare, DIY touring is like this hurricane of people and places that pass by at dizzying speeds. I've started running in the mornings, on tours too, and that feels like the best prep I can possible do to handle all the constant motion and chaos.
Stream: 'Pharmakon' – Humbird
— — — —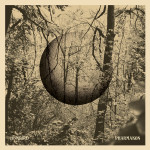 ? © Eloise Butler
:: Stream Humbird ::
---