You can always trust a group of guys fresh out of college to be thinking about retirement. At least The Rare Occasions make a good time out of it: "An Actuary Retires," the Providence/Boston-based band's latest song, which we are pleased to be premiering today, is a cataclysmic combination of garage and math rock that will leave heads spinning with delight.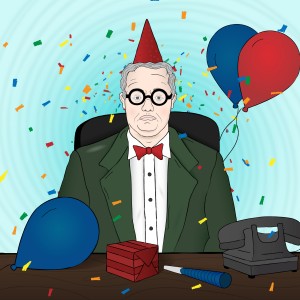 "An Actuary Retires" is The Rare Occasions' first release since the band won the esteemed John Lennon Songwriting Contest's grand prize $20,000 'Song of the Year' award in July. The award appears to have been a wake-up call to the foursome, who have been a mainstay of Providence and Boston's underground scenes for quite some time, but have yet to break out of New England. According to the band's Tumblr, The Rare Occasions have recently been hard at work on new material as they plan for a major push in 2016, which will include a new EP or album as well as a national tour.
"An Actuary Retires" marks the start of that madness, echoing the same kind of raucous garage rock that opened the band's 2014 Feelers EP while also capturing their growth over the past eighteen months. Marked by lead singer Brian McLaughlin's unconventional songwriting and a distortion-fueled hook, "An Actuary Retires" turns a trip through a retiring actuary's mind into a fitting pandemonium.
Of the song, McLaughlin says: "It's about an insurance company actuary reflecting back on his life from his retirement day, realizing that although he made a lot of money from his career, his life was a waste compared to what he could have achieved had he gone after his childhood aspiration of becoming an academic. It's a really weird song."
No doubts about that; the song begins with a catchy vocal line behind shiny rock guitars as McLaughlin narrates, in first person, the retiring actuary's lament.
nobody came to my retirement party
nobody cares when you're on your way out
That soon devolves into post-progressive, garage-y and spoken word chaos as the narrator dives deeper into himself. One would never, on first glance, take these stanzas for lyrical content, yet The Rare Occasions make it look easy as McLaughlin swims through a thought stream:
I place my things in a cardboard box
swiftly struck by a swivelling shard of the past
schoolyard voices swirling around
the other kids: aspiring firemen and ballerinas
me: walls plastered with equations
out to prove or disprove the magnetic monopole
"We've been getting into the mathy 'Allston sound' of our peers," explains McLaughlin, "But [we] can't shake our love for accessible hooks. The main body of the song has our usual Vines-esque garage sound, but there's a breakdown that's very inspired by fellow locals Pretty & Nice and Bent Shapes, coupled with a spoken-word part in a similar vein to Sleaford Mods." A fitting explanation for an impressively developed and unique song.
It's safe to say that few, if any bands have ever written songs from the point of view of an actuary. I cannot think of a single song that even uses the word. Here, The Rare Occasions have found a way to put that title to good use, offering a fresh taste of what's to come from their new, painstakingly crafted material.
This is music to pay attention to.
Almost as exciting as new music is the announcement of new shows! "An Actuary Retires" is The Rare Occasions' special way of kicking off their fall tour (dates below). Be sure to catch these guys in action, as they always give their all to the live performance.
Atwood Magazine is excited to welcome back The Rare Occasions from their dormancy, and honored to be exclusively premiering this first single. Be sure to give "An Actuary Retires" a good listen here or on our October 2015 playlist, and check back often for more news on New England's gutsiest garage/prog/math/fuck-a-genre rock band!
Listen: "An Actuary Retires" – The Rare Occasions
Read about The Rare Occasions' song "Dysphoric" here
You can follow The Rare Occasions on Facebook and Twitter
:: Fall 2015 Tour ::
10.16 // Neumann University // Aston, PA
10.17 // Wheaton College // Norton, MA
10.19 // Middle East Corner // Cambridge, MA *
11.5 // Wesleyan University // Middletown, CT
12/6 // O'Brien's // Allston, MA
+ more TBA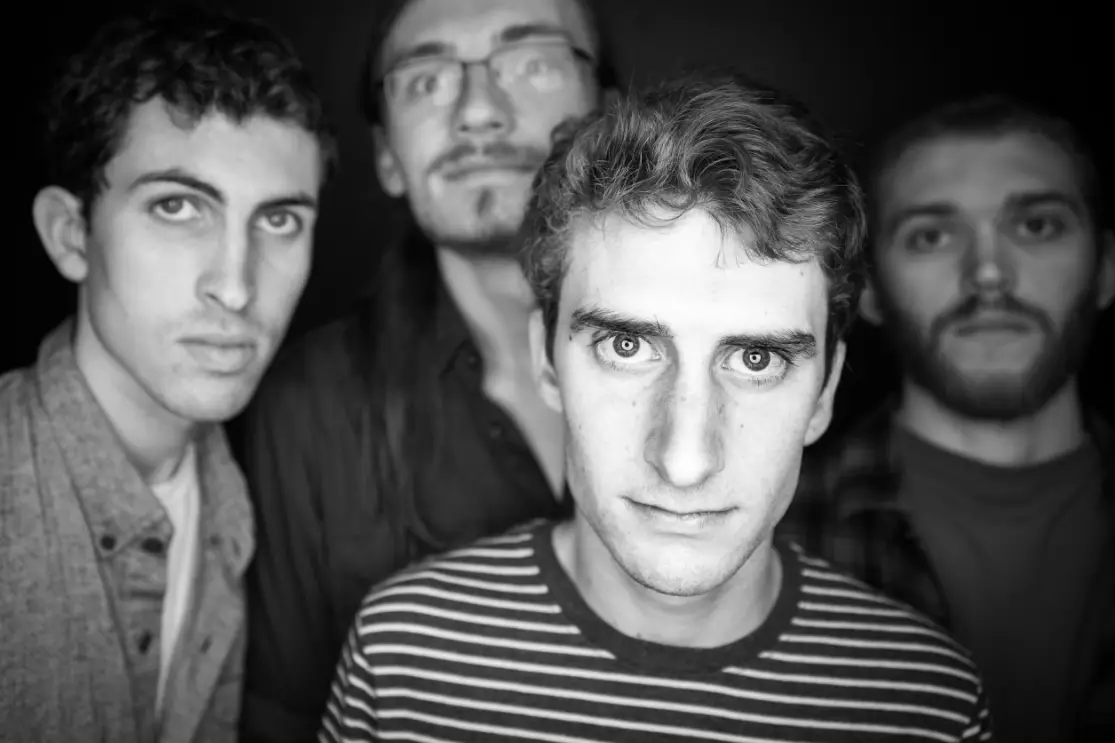 :: "An Actuary Retires" – The Rare Occasions ::
lyrics
nobody came to my retirement party
nobody cares when you're on your way out
inconsequential and oh so replaceable
all along I thought I would've left with more than nothing to show
I once was hailed as the prince of invention
I once was cast as a modern Galois
nobody came to my retirement party
all along I could've walked away with more than nothing to show
I place my things in a cardboard box
swiftly struck by a swivelling shard of the past
schoolyard voices swirling around
the other kids: aspiring firemen and ballerinas
me: walls plastered with equations
out to prove or disprove the magnetic monopole,
swim far from thought's shallows,
hold experiments, teach classes
then someone said:
"there's no money in that!
quick wit to pick apart fiction from fact
you've got brains, kid, go make some cash!"
with neon dollar-sign eyeballs,
hollowed-out, I'm placing bets on life or death
listless drips seep through the teeming weeks
and I lose respect for myself
hope is the last of the spirit to falter
hope is a weight that drags from within
and if I'd known in the end it was worth it
I would've followed that hope to begin