UK singer/songwriter Tom Grennan discusses his sound, songs, and the blazing passion that illuminates his debut album Lighting Matches.
— —
Since releasing his astounding debut EP Something in Water in 2016, British singer/songwriter Tom Grennan has gone on to collaborate with the likes of Chase & Status and Bugzy Malone. Last month saw the release of his triumphant debut album, Lighting Matches (July 6, 2018 via Columbia Records).
---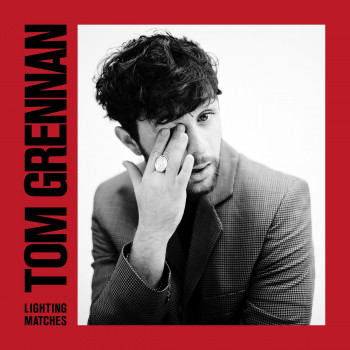 Representing a clear evolution from his earlier work, Lighting Matches is crammed with soaring melodies and an undeniable passion, evoking a sense of glamour and grandness. With his debut, Grennan has managed to combine the heartfelt, gripping lyricism that first garnered him acclaim with majestic, striking production in an unprecedented fashion.
Moreover, every track on Lighting Matches possesses a distinct identity, crafted with such thoughtful enthusiasm that translates into an album where each song has the potential to be your favourite. This energy translates to Grennan's live performances, where he manages to enthrall adoring crowds with his brilliantly soulful delivery and endless charisma.
Wildly ambitious, and with the songwriting prowess and stage presence to back it up, Tom Grennan is yet another rising star out of the UK. Atwood Magazine had the opportunity to chat with Tom Grennan about his whirlwind journey and all the feelings that have accompanied it.
For me, Lighting Matches is a state of maturity, and I think throughout the album when you go listen to all the songs, that comes through.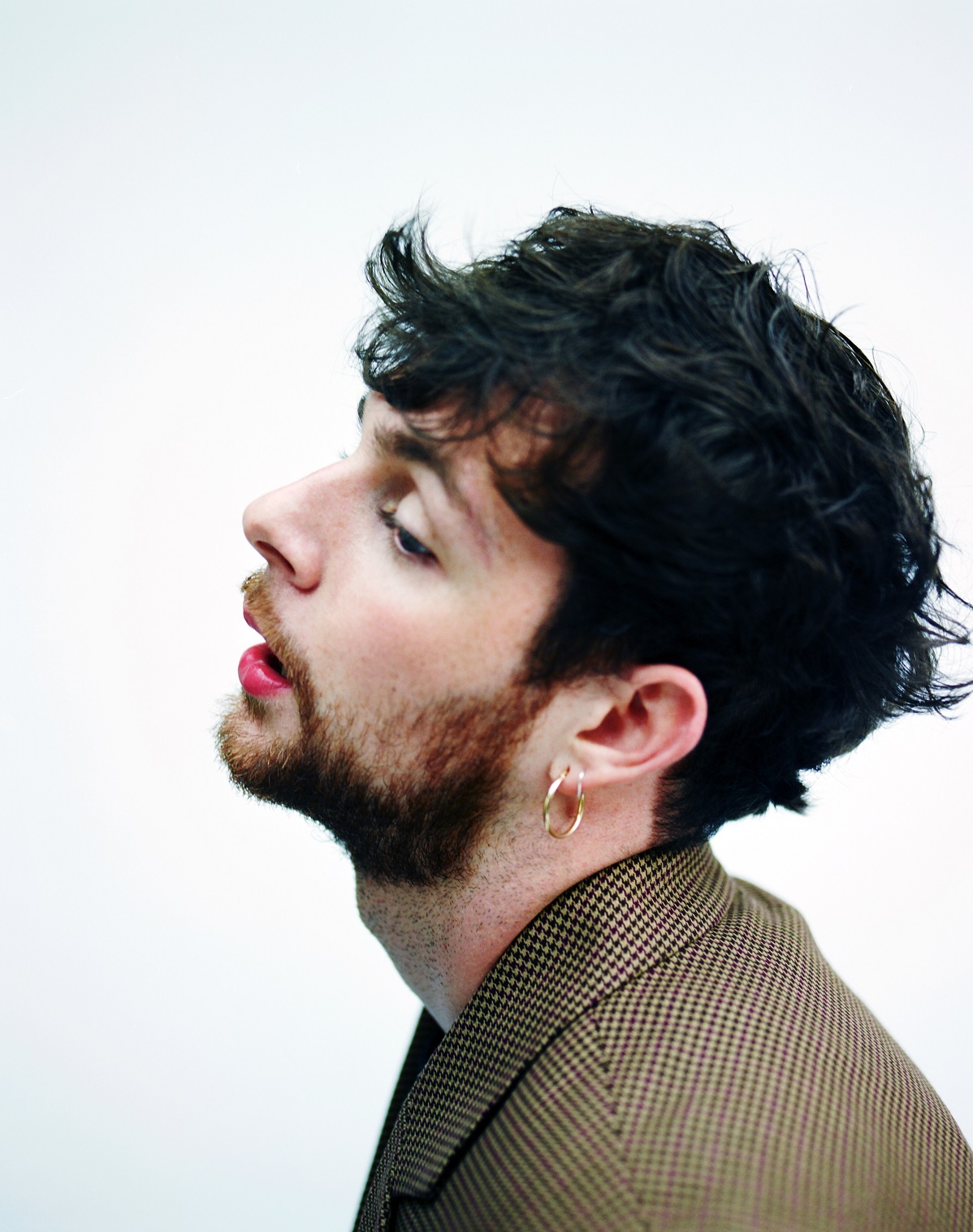 A CONVERSATION WITH TOM GRENNAN
Lighting Matches is such a great LP and feels like such a distinct, varied album! Was it always your objective to create a cohesive, diverse body of work in an age dominated by streaming?
Tom Grennan: It was definitely a conscious decision to make a classic-sounding album. I didn't want it to be electronic or anything like that. I wanted to have a big landscape, and for that to come across in the strings, brass, choir, and all that.
"I Might" is a definite highlight for me; I just love the relatively understated, heartfelt lyricism that refreshingly speaks to both an overwhelming sense of affection, and an uncertainty rooted in the loss of independence. How did that track come to life?
Grennan: It was the only track on the album that I didn't write, and it's one of my favourites as well. I went to America and I met Diane Warren – she's a massive fan of mine, and she was like, "Can you come into the studio?" If you search Diane Warren, she's got like fucking hits coming out of every hole possible. She's even got a Hollywood star!
She's fully up there as one of the greatest songwriters of all time. She's got so many Grammys, it's a joke.
So, she invited me in and said, "I've got this song that I've wrote, and I think you're perfect for it." So, she showed me a few songs and then she shows me "I Might," and I was like, that's a song that relates to me, and kind of like fit. It just felt like a song that I would write.
I'm dyslexic too and I was wondering, how does it affect your writing process?
Grennan: It definitely did affect it at one point, but I've had to kind of like find a way in which it works for me. I either draw it out or use it in my imagination, but it's like a washing line. I kind of put odd words that don't really make sense to me that I've heard and I, kind of, put the odd words together to hopefully like make a pearly white pair of socks. It kind of just makes sense to me, and if it doesn't make sense to other people then it definitely makes sense to me.
So yeah, that's how I kind of deal with it when it comes to writing. At school, I used to let that shit affect me, especially with English and all that kind of stuff. I kind of just tried to not let it block my creative path.
Your track with Chase & Status is how a lot of people were introduced to your voice. How was the process of working with such influential names and transitioning from performing alongside them, to crafting your own headline shows?
Grennan: Chase & Status was the first thing I ever properly did and, obviously, to go into the studio with them, I was bricking it – because I'd never been in a studio before. It was literally just as I had been signed, and I never ever had the chance to go into a studio and especially not working with professionals, you know?
It definitely put me in the deep end straight away. Like, my first ever show was Wireless with them, and I think it was like 55,000 people. It was crazy!
So, I think for them to do that, it kind of made me learn quickly and made me learn how to deal with a big crowd quickly, and stuff like that.
Throughout Lighting Matches, you manage to explore a plethora of different emotions, incorporating various song styles and structures. Was this level of diversity something that happened naturally, or was it your intent from the start?
Grennan: I think it just happened. I was just writing songs and I had like an eight-week period where my songwriting just became actually writing proper songs, you know? It didn't have a feel or anything like that. I was just writing songs. Then we put the album together; all them songs just felt right.
For me, Lighting Matches is a state of maturity, and I think throughout the album when you go listen to all the songs, that comes through.
You worked with one of my favourite producers, Fraser T. Smith, on your brilliantly energetic, suspenseful tune "Sober." How was that experience?
Grennan: Yeah, he is a legend. He made me feel so comfortable. Obviously he's one of the biggest producers in the world, but he doesn't act like that. He's very comfortable.
We just spoke for like two hours and then he was like, what you feeling? What do you want? What's your version of "Sober"? And I told him, and he took [it to] that place, but ten times better.
"Something in the Water" was the title track of your debut EP, and appears on Lighting Matches too. Was it important for you to have it on your debut LP?
Grennan: Yeah, it was important for that song to be on there. It's one of the first songs I ever wrote, and one of the songs that everyone connected with straight away. I felt like it was important to have that song there, and to give it its time again.
And how did you feel about initially releasing it, compared to when you dropped Lighting Matches?
Grennan: Massively different because the songs that are on Lighting Matches, a lot of people hadn't heard before and, obviously, "Something in the Water" is completely different to something like "Abroad" or "Sober."
I think it's just that I matured, and I think the songs matured. For me, my craft and craftsmanship got better.
You've played an enormous number of festivals this summer, with more to come! What can people expect from your upcoming tour this fall?
Grennan: I'm definitely gonna make it into a show and not a gig. I've been looking at different artists and how they've done it. People like James Brown and Justin Timberlake.
I want it to be like a show that people come to and go, "Fuck me, I wanna see that again." A lot of people that are probably coming have seen me before and I don't want it to be a constant, "Oh yeah, we've seen that before." I want it to be a proper thing where people leave and go, "Bloody hell, that's a show that could easily go into arenas."
— —
— — — —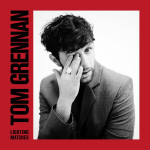 ? © Olivia Rose
:: Stream Tom Grennan ::