San Diego's Pocket Hole craft an uplifting, anxiety-driven alt-rock jam in "Marine Layer," a cool breeze of beachy indie rock warmth.
— —
Life's chaos demands organization, but we humans seem to have taken that charge to the nth degree, what with societal bureaucratization, social stratification, and all. Though very few of us have the luxury of choosing our own fates and owning the course and direction of our lives, there's nevertheless something sinister about the structured life concept: Of toiling away the hours, locked behind four walls with our eyes glazed over computer screens… of finding your mate, getting married, and having kids, rinse and repeat… of living life exactly how everyone else leads their lives.
It feels so hard to break away from the path that's been set out for you, but what is the value of a life lived if every waking moment lacks substance and meaning? San Diego-based Pocket Hole wrestle for release in their fervent second release, "Marine Layer."
Search for your soul
'Cause you're
Not feeling whole
So you pack and hit the road
And this is goodbye again
Listen: "Marine Layer" – Pocket Hole
[soundcloud url="https://api.soundcloud.com/tracks/480176790?secret_token=s-xMxP4″ params="color=ff5500&auto_play=true&hide_related=false&show_comments=true&show_user=true&show_reposts=false" width="100%" height="166″ iframe="true" /]
---
Atwood Magazine is proud to be premiering "Marine Layer," the title track and lead single off Pocket Hole's upcoming debut EP, Marine Layer. Following September 2017's initial entrance "New Apartment," "Marine Layer" is the perfect introduction for the San Diego alternative trio: Consisting of Ryan Nolen (vocals/guitar), Jin Salamack (bass), and Ian Brazill (drums), Pocket Hole are thinkers and doers caught in that oh-so-inconspicuous entanglement of overthinking and overdoing. Bold and beachy, "Marine Layer" finds the twenty-somethings taking a step back out of the every day in order to clear their minds, and hopefully "see straight."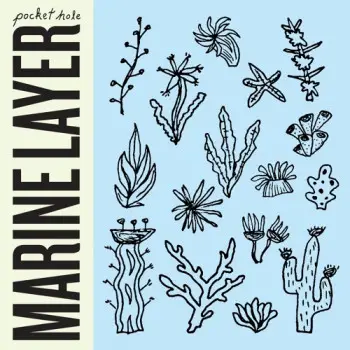 What's more to do?
You find comfort in a few
So there's nothing left to lose
But, I think we should try again
Leave, and I start over…
"All my songs have really have a dual-component story; and two perspectives are often intertwined in verses and choruses," Pocket Hole's Ryan Nolen tells Atwood Magazine. "There's always a melancholy undertone coming from both angles. 'Marine Layer' is really a tale about isolating yourself from the toxic everyday monotony of the "M-F, 9-5, get rich, have kids" life that I think can truly be sans-substance, if you're looking from my view. A lot of the song reflects on how nothing is really stimulating anymore, but yet you still just sit around hoping things change. It's written from a bird's eye view, and only really from there can you understand why and how things tend to meddle with your psyche in a way that really wears at you."
This notion of feeling lost, but striving to find your footing becomes clear in Pocket Hole's infectious chorus. Rollicking guitars accompany Nolen's smoky/sweet voice, recalling the likes of early Weezer and R.E.M. as the band sing out,
Take your time
And I'll surely wait
It's just been a while
Since I could see straight
Since I could see straight…
Yet while part of "Marine Layer" is definitely about avoiding, or breaking out of the drear of corporate life's doldrums, "at the same time, you feel like this is sort of what you earned and that this is what is meant to be," Ryan Nolen explains, trying to find the right words to capture that sinking sensation in the pit of your stomach. "All the events you tolerate in your life leading up to this breaking point indicate the lack of support you feel from society… and you really are too numb to see it any differently."
"Ultimately, it's pretty depressing," Nolen reflects.
But "Marine Layer" doesn't drown us in sorrows; rather, it strives to bring us in and back out of these provocative depths.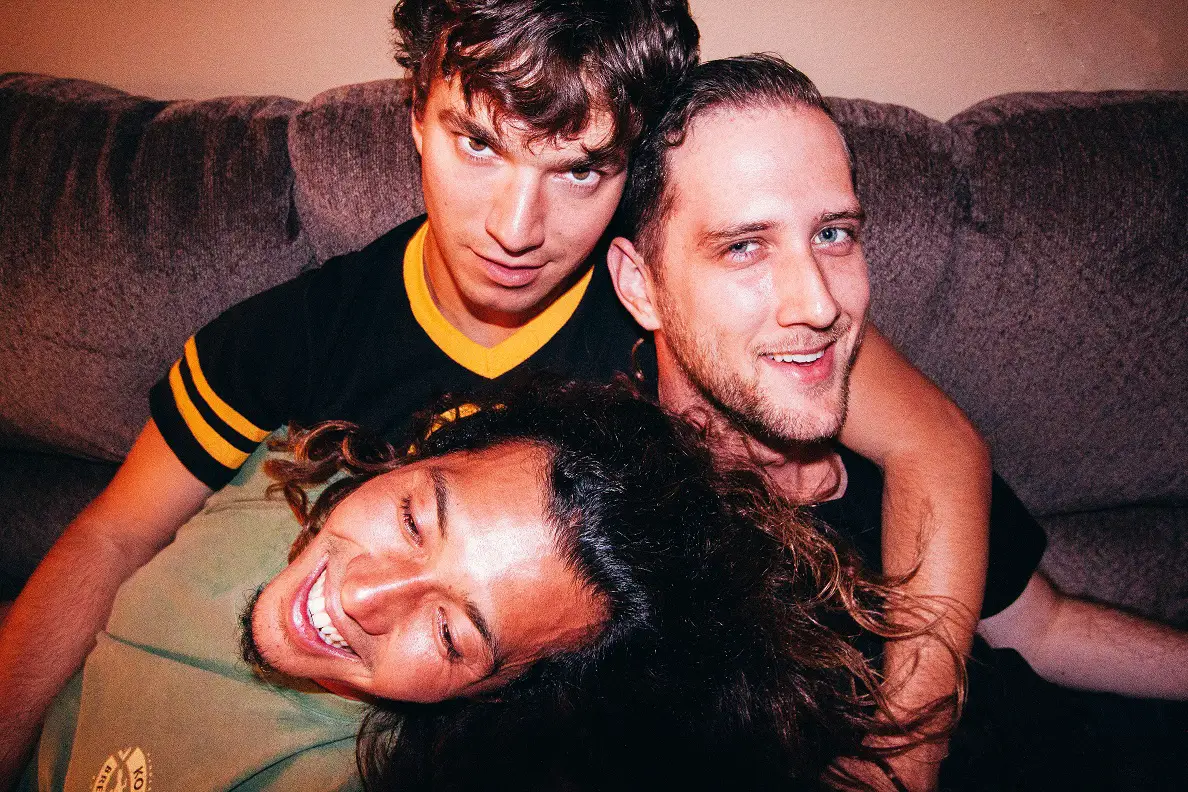 Run for the hill
As you sweat, swallow the pill
In the perfect storm, we smile
I'm losing my mind again
It's clearing soon
But there are clouds all afternoon
And the weather's always vile
But, I think we should try again
Accordingly, Pocket Hole's debut EP is said to be "colored in feelings of apathy, discussing moving far away and feeling intense separation." Though jangly, bright, and beachy, there's no disguising the anxiety rippling through Pocket Hole's music – a thread of tension that gives the band just the edge they need to stand out from the pack.
Poppy though it may be, Pocket Hole's music (or at least, "Marine Layer") feels balanced between two poles: On one end, there lies the terrifyingly set-in-stone, organized concept of a desk job – where you work to live and live to work until one day, it's over. The other end of the spectrum is less thought-out; like most songs about escaping the doldrums, "Marine Layer" neglects to offer any alternatives.
Perhaps this indicates an incompleteness of the dream; that Nolen, and those like him, don't quite know what it is they're after, but what they do know for sure is that the 9-5 lifestyle isn't for them. There's likely some fear involved in fully realizing the other side as well – after all, how is the "alternative" to an organized, set-in-stone life an alternative if it, too, is all planned out? The ambiguity is what lends it its sex appeal: It's the reason so many people chase after it, both in dreams and in reality.
Engaging and inspired, "Marine Layer" scrapes the bottom before coming up to breathe. Stream Pocket Hole's driving sophomore single exclusively on Atwood Magazine, and connect with the San Diego band below as they begin their journey. "Marine Layer" is out everywhere Monday, August 6, 2018!
— — — —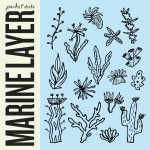 ? © Jenna Gould
art © Jin Salamack