She says, like literally, music is the air she breathes…
Father John Misty is no stranger to the indie music scene. Otherwise known as Joshua Tillman, the drummer of Fleet Foxes, this bearded bard of indie excellence has been brilliantly crafting tunes for years. It was when Misty dropped his sophomore album I Love You, Honeybear in February 2015, however, that there was an instant, tangible feeling of, "Oh, yes; this is exactly what we've all been waiting for."
The album offers some pretty noteworthy tracks: the apathetic, honest "Bored in the USA" laments Gen Y like no other song has ever done before, while the indie-electronica gem "True Affection" croons about living out relationships through technology. It is the distinctive, warbling "The Night Josh Tillman Came to Our Apartment," however, that feels intensely like a page ripped straight from Misty's diary.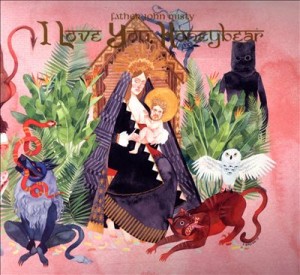 In the song, Misty drones from the perspective of a bereaved man in an ultimately toxic relationship; calling the girl "petty" and "insufferable." It is an honest and raw portrayal of a seemingly miserable love life, with Misty opening the song by saying, "Oh, I just love the kind of woman who can walk over a man."
Someone's been told too many times they're beyond their years
By every half-wit of distinction she keeps around
The instrumentals that overlay the song are entirely unassuming for the subject matter; sounding more like an overture to a sunny Saturday morning bike ride, rather than the stressful dynamic of the narrator and his significant other. They are merely existing together; going through the motions as the narrator continues to bemoan and nitpick every detail of their relationship.
The tone in Misty's voice as he croons is vapid and dry; starkly contrasting the affable instrumentals and ultimately making the song that much more poignant. It sounds as though he's merely just sick and tired of what's going on, and talking about it only drains him. He is sick of the invariability of his routine; unhappy with his significant other and their humdrum lifestyle.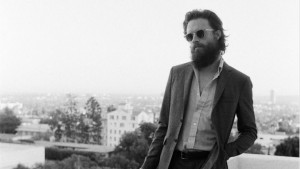 I hate that soulful affectation white girls put on.
Why don't you move to the Delta?
Though they are not a particularly happy couple, it is eluded to that they still remain sexually active with one another. The narrator states in the closing line of the song: "I obliged later on, when you begged me to choke ya" which furthers the notion that, although their relationship has soured, they are still intimately involved. He does acknowledge, though, that their sexual encounters have become rather awkward as of late, stating, "Oh my God, I swear this never happens…" They are clearly not as connected as they had once been, and it's becoming increasingly more apparent.
Lately, I can't stop the wheels from spinning.
I feel so unconvincing
When I fumble with your buttons…
As Misty paints this picture of a toxic relationship that "makes him want to fucking scream," one is inclined to be drawn into the toxicity of it all. Like someone who binges on reality television, the prospective listener is sucked into this story; largely due in part to how intimately the story is told. As a listener of the story, one feels ultimately involved; not entirely wanting to be taken out of it.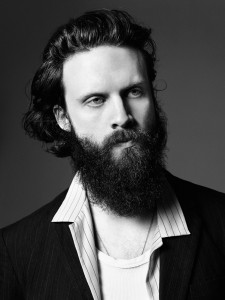 This track, as well as everything else on the I Love You, Honeybear album, accurately and sincerely showcase real life in all of its monotonous glory. Father John Misty is truly the voice of the Gen Y epoch, to the point where it completely transcends Gen Y altogether and fundamentally affects and relates to the other generations as well. It creates and fosters relatable moments to which the listener connects and feels attached. "The Night Josh Tillman Came to Our Apartment" — and I Love You, Honeybear  as a whole — are wonderfully remarkable, distinctive, and significant when lamenting (or maybe even perhaps celebrating?) monotony in all of its mundane greatness. I Love You, Honeybear is possibly my favorite album of 2015, and this particular track is not to be overlooked.
You can purchase I Love You, Honeybear on iTunes here or listen to it in full on YouTube here.
Like Father John Misty on Facebook / Follow Father John Misty on Twitter
"The Night Josh Tillman Came to Our Apartment"
– Father John Misty
lyrics
Oh, I just love the kind of woman who can walk over a man
I mean like a god damn marching band
She says, like literally, music is the air she breathes
And the malaprops make me want to fucking scream
I wonder if she even knows what that word means
Well, it's literally not that Of the few main things I hate about her, one's her petty, vogue ideas
Someone's been told too many times they're beyond their years
By every half-wit of distinction she keeps around
And now every insufferable convo
Features her patiently explaining the cosmos
Of which she's in the middle
Oh my God, I swear this never happens
Lately, I can't stop the wheels from spinning
I feel so unconvincing
When I fumble with your buttons
She blames her excess on my influence but gladly Hoovers all my drugs
I found her naked with the best friend in the tub
We sang "Silent Night" in three parts which was fun
Til she said that she sounds just like Sarah Vaughan
I hate that soulful affectation white girls put on
Why don't you move to the Delta?
I obliged later on when you begged me to choke ya