Every Friday, Atwood Magazine's staff share what they've been listening to that week – a song, an album, an artist – whatever's been having an impact on them, in the moment.
This week's weekly roundup features music by Tank and The Bangas, Naya Akanji, Wohdee, 87 Nights, Lorne, Hot Freaks, Maidin, The Palms, BINNY, Lucianne, BOYU, and Kate Kelly!
•• •• •• ••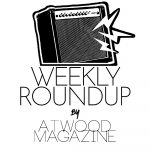 :: "Black Folk" & "Stolen Fruit" – Tank and The Bangas ::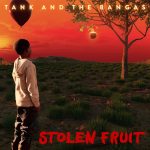 When Tank and The Bangas won NPR's Tiny Desk Contest in 2017, it was the most obvious choice in the world. Radiating energy, Tank Ball rapped and sang in an array of characters and voices. The bands' joy was palpable, and since then they have continued to release music that combines the bands' New Orleans roots and Ball's poetry background. Their major label debut, Green Balloon, was met with critical praise. It was an expansive display of their talents, filled with maximalist arrangements and gorgeous lyrics from Tank. Now, the release of Red Balloon is on the horizon.
Of the three singles that have been released so far, two were released last month during Black History Month. Though the tracks are sonically different, they are uniquely Banga-esque. "Black Folk," which features Alex Isley and Masego, sees Ball performing a spoken word poem detailing wide swaths of Black community and culture in sensory details:
I love Black folk
Black look like a revolution
Look like a family reunion in the park
Black look like it's a different world
Sound like a crawfish boil in New Orleans
Isley and Masego sing backgrounds and trade verses over spare and slinky instrumentation—Masego even adds his saxophone to the song's end. It is a celebration and a deconstruction of history and pain all at once. "Stolen Fruit" is darker. Sonically, it's like a sunny day—Ball's rich voice soars in a sweet melody, and the chorus even goes, "I reminisce the sunny day." But the reminiscence is one of mourning. Referencing Billie Holiday's "Strange Fruit," "Stolen Fruit" is about the darkness of the slave trade, but offering hope for the future:
Your roots be golden
Your new springs ford
All that was stolen
Now, can be reborn
As always, Tank and The Bangas display their impressive range on these two songs, and Red Balloon is sure to make listeners float on air.
:: "temp peopl3" – Naya Akanji ::
Achingly ethereal and intimately atmospheric, Naya Akanji's "temp peopl3" is the kind of song that soothes and haunts at the same time. The Nigerian singer/songwriter's first single in over a year sees her yearning for meaningful connection: "I'm sick of temporary people doing temporary things that do not mean a thing to me," she sings, her gentle, stirring voice spilling emotions softly over a bed of cool vocal samples.
"I wrote 'temp peopl3' while I was on vacation in a quiet, sleepy town in Osun state in December 2021," Akanji shares. "I woke up in my feels on the 16th of December and my first instinct was to create this piece. It's mournfully nostalgic. I think that would be the best way for me to describe it. Mournful nostalgia… It's my first solo song in two years, and I hope listening to it makes you feel the way creating it made me feel."
Sending shivers down the spine, "temp peopl3" tranquilizes as it hypnotizes. Akanji's minimalist production – light piano, bare drums, and her own sampled vocals radiating in the dark – create a safe space of introspection and vulnerability where she can embrace the full spectrum of her feelings, admitting to herself and to the world that everything is not okay. "I wanna go home," she sings repeatedly at the song's end. "Wanna find home." A truly aching song, "temp peopl3" captures fracture and imbalance, instability and utter loneliness in their prime. In needing substance and a firm foundation, Naya Akanji has created a meditative vessel of catharsis and release.
:: "WAUWW" – Wohdee ::
You're liable to encounter a fair number of formidable female figures throughout International Women's History Month. But nonetheless, "You won't find a chick that's like me," Wohdee assures us on her new song, "WAUWW." This nimble and fast-paced number also introduces us to other qualities of its main auteure: "I'm a benevolent babe, gotta show love to everyone" and "I'm too busy eatin', too busy chasin' my dreams. They too busy chasin' they dreams, 'cause they sleepin'."
A native of Birmingham, England, Wohdee got her formal catalog going last year with the release of her first two singles, "Vain" and "Lidl." For her third roll of the dice, the rapper envisioned a single that could function well as a "drill song," and while she was at work one day, she started imagining corresponding slang terms that could fit well in such a number. "Splash," "dip," and "run man down" were among the items that made her list, and all of these can be heard at various points in the lyrics of "WAUWW," on which Wohdee goes on a wild tear and puts her excellent flow on proud display. Keep this momentum going, and we're sure to be stating this song's title out loud many more times as she continues to put out new music (starting with her debut EP, out later this year).
:: "Hollywood"- 87 Nights ::
I love encountering "soundtrack moments" in real life; when the image around you and the music that accompanies it are so clandestinely aligned that a moment is defined by a piece of music. The day this track was released, the sun was out for the first time in weeks, the temperature was high enough to drive with the windows down, and 87 Nights' single, "Hollywood," brought about the air of a Linklater movie.
The song lends itself to that classic '60s rock-r&b sound, reminiscent of something from the Stones' early catalog. The repeating guitar and basslines pair together well, the bassline staying dynamic and driving the song until the guitar takes over towards the end. The percussion is relatively understated which is an asset to the song's loose, bouncing rhythm, and the lead and group vocals match and amplify the attitude and style of the track expertly.
As is with most 87 Nights songs, there's this inherent energy to "Hollywood." It's lively and high-powered and exudes this sonic excitement. The general mix is so well balanced with every layer of the track fitting perfectly on top of each other, giving the sound dimension and depth. It's an easy and infectious song, and adds another tally to the "87 Nights didn't miss" counter.
:: "Bow Out" – Lorne ::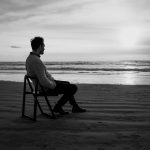 British singer/songwriter Lorne blesses our ears with the delectable "Bow Out." A song which speaks about the demise of a friendship, the Berkshire born, London based artist shares, "In the lyrics, I looked for ways to describe the need for space and a way out of a difficult situation." With warm, velvet vocals, he sings "New kid on the block takes the light and steals their hearts, Old disc on the box, this is where I bow out to the night, Old sense washed away by a new tide unveiled, Burnt out in the sun, this is where I bow out to the night."
Rippling with emotion, the track washes you in rays of tender piano melodies and soaring string arrangements. Reminiscent of Coldplay meets Elbow, Lorne's organic approach to songwriting allows listeners to soak up every sound and instrument, rather than losing itself amidst an overkill of electronics and synths. "Bow Out" is so raw you can almost hear the musician's fingertips hit the piano keys, along with the unfiltered sentiment in his voice.
"Bow Out" is the long-awaited release since his debut EP, Maze back in 2017. We can only hope that Lorne continues this year with more music, as we can't wait another 5 years for the next installment!
:: "Lovely" – Hot Freaks ::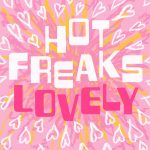 A wistful, dreamy lament, "Lovely" is the kind of poignant-yet-buoyant indie pop song I can dance to all day long – and the fact that its single art so instantly reminds me of Spongebob is just that extra little icing on the cake! Hot Freaks' first single of the year (and technically, of the decade) follows the Minneapolis quintet's recent revitalization through TikTok, which resulted in their 2013 debut album's song "Puppy Princess" going viral and garnering over 30 million fresh streams on Spotify alone.
Hot Freaks, who split amicably in 2015, reformed in the wake of this renewed interest. Beyond capitalizing on the moment and re-releasing "Puppy Princess" as a standalone single, the band got back into the studio to make more magic – and I use this word intentionally, because "Lovely" really does have that special spark. Imbued with that same indie charm they first debuted with nine long years ago, "Lovely" is a warm and wondrous lament of lost love wearing a bittersweet smile. Sarah Darnall sings a gentle, disarming melody over moody keys and a light, bouncy beat:
Well you knew before I wanted to know
Before I wanted to let you go
that maybe we weren't the world's greatest matchup
And I think maybe what caused the pain
It was the only think keeping me sane
Even if it weren't the best matchup
"'Lovely' is about trying to keep your chin up at the end of a relationship," Hot Freaks share. "It's about trying to rationalize the breakup and still feel like the relationship was a positive experience – and focusing on the other person's positive qualities rather than being swept into negativity."
The beginning of an exciting new era for Hot Freaks, "Lovely" is the full circle moment of this band's Cinderella story: Their debut is finally getting the notice and recognition it deserves, and with that fresh buzz comes the drive (and appetite) to relight the fire, fan the flames, and keep their spark alive
I really think you're lovely
I really think you're lovely
and I hope there's someone else for me too
and I think highly of you
Still I think highly of you
And I hope you think highly of me too
:: "Celestial Body" – Maidin ::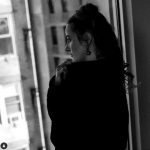 You know that saying, "you always want what you can't have"? There are some loves that are just beyond your grasp. Maidin's debut single "Celestial Body" is a striking narration of that gut-wrenching feeling. The listener can sense that ache with each stunning vocal. Her raw, intimate tone soars over gentle acoustic guitars and lush soundscapes.
Speaking to Atwood Magazine, the artist reveals the profound meaning behind the song's title: "I started thinking of the image of a 'celestial body' to represent somebody who I would've liked to be close with, but this person was keeping me at a distance," she explains. "A celestial body is something beautiful, that you can admire and love from far away, but you can't ever reach."
Maidin is the moniker for New Jersey born singer/songwriter, musician, and actress Meghan LaFlam. Influenced by icons such as Joni Mitchell and Dolly Parton, as well as current experimental pop greats like Sylvan Esso, her own captivating art embodies a wistful indie folk/pop sound, detailing stirring emotions of love, longing and grief. We hear all this and more in her introductory single "Celestial Body."
:: "Fire" – The Palms ::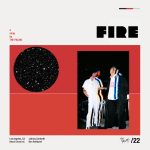 An irresistible technicolor glow emanates off The Palms' brightly roaring "Fire," but be careful not to get too close: You might get burned. Released March 3, "Fire" is a fervent musical and emotional blaze: The Los Angeles duo of Johnny Zambetti and Ben Rothbard are starting 2022 off hot with an immersive psychedelic reverie that calls to mind artists like NoMBe MGMT, Sir Sly, and Empire of the Sun.
Catchy and cathartic, "Fire" takes a hard look at the toxicity of only acknowledging our successes, while ignoring or dismissing our mistakes, our failures, our pain, and our flaws. "At times it feels like we lose sight of the big picture and focus too much on the small screen, celebrating the wins and milestones while hiding the losses and heartbreak," The Palms share. "'Fire' is a reflection of our role as observer, but also active player in this game called life, and how it seems like 'everybody wants to show off, when they're feeling all right.' And when you're not? Who's gonna save us?"
Saw you in your summer dress
Now you spend your days
Livin rent free in my head
I think it's time to have a cigarette
And take off the edge
Gettin' tired of the internet
She been out there lookin for that real life
Feeling again
Mix it with a little cinnamon
Straight to head
And it feels like
it's one of those nights
And the sky is amazing
The world is on fire
And The people are raging
Everybody wanna show off when they're feeling alright
But they're saying that the world is on fire
Who's gonna save it
If we're only focused on the highs, how can we possibly know what to do with the lows? Life is not one note, and we can't blind ourselves to the truth, lest we drown or lose ourselves when the "darkness" comes. "Fire" is a valuable wake-up call: Cast away those fair-weather friends who can't have a deep, complex, intimate conversation. Turn off Instagram, where everything you see is a filtered ideal version of life, and not the reality. Recognize your hardships and weak spots for what they are, and use them – if you can – to make yourself a better person.
A dazzling daydream of a song, "Fire" scorches the ears with its overdriven guitars, soaring vocals, and kaleidoscopic production. The Palms successfully kick us out of complacency with their driving grooves and invigorating chorus; "Fire" is sure to a mainstay of our 2022 musical palette, not to mention an evergreen, refreshing reminder that it's the mix of good and bad, highs and lows, joys and pains that what make life worth living.
:: "After Hours" – BINNY ::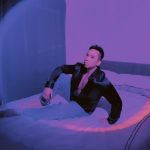 BINNY has perfected the formula of creating R&B lullabies, where his concoction of soft, delicate vocals, muted, mellow synths and hypnotic beats allow you to drift off into a twinkling, celestial space where everything feels just a little bit better. His latest single "After Hours" does just that. The Maryland based artist sings about finding the equilibrium between both work and relationships, something that we all struggle with throughout our lives. BINNY narrates the feeling of euphoria you experience, when getting home from a long day at work and getting to spend quality time with your loved one.
BINNY shares, "The song is inspired by those initial feelings that you have towards someone where all you want to do is spend time with them. I really wanted it to be dreamy and romantic to capture the essence of an escape that you feel when you're with someone. No matter how busy life can get with work/schedules, it's important to make time to connect with those who you care about. I've always been somebody that prioritized work and achieving my goals but this past year I made a more conscious effort to find that balance of work and relationships."
Having to adapt over the pandemic, the bedroom pop artist found a way to create unique music videos which capture and reflect the stories behind his music. Combining home shot scenes with anime cartoons, BINNY takes artistic control of everything he does, from the production of the music, right down to it's visuals.
:: "More" – Lucianne ::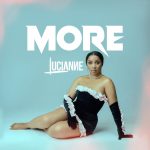 Lucianne has already had some success in Nollywood, the film industry in her country of heritage, Nigeria. Having acted in a few films there, the East London native is now ready to expand into music. A major gesture into that domain comes in the form of "More," the lead single from her forthcoming EP, Becoming.
"More" is designed to be a commentary on how our real-world and online selves often become blurred, a reality that's grown throughout the past generation and has only gotten more severe in the wake of all of the virtual-XYZ that lockdown lifestyle brought on. The music video features a good deal of VR imagery, which hammers home that very theme. "It is one of my favorite songs," Lucianne acknowledges, "and I hope it gives us all the courage to go for what we want."
:: "Miata Trip" – BOYU ::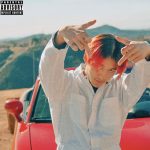 Los Angeles-based indie pop/rap talent BOYU shines in his sunny new release, "Miata Trip." The track launches into an up-tempo rhythm then by the middle slows down. After that it picks up again. Detailing the wild ride of a psychedelic trip, the song mimics those intense highs and lows. With light, soulful vocals and laid-back arrangements the piece radiates with carefree vibes.
The infectious artist takes inspiration from buzzing musical talents like Dominic Fike. BOYU originally trained in classical piano, but now has transitioned to drums, guitar, and digital production. His tunes are known for their skilled lyrical flows and light-hearted nature, and "Miata Trip" evokes all that and more.
:: "A Beautiful Thing" – Kate Kelly ::
Refreshing and tranquil, uplifting and warm, Kate Kelly's new single is a sweet folk-pop sunburst ready to brighten even the darkest day. The singer/songwriter and music therapist dives into our depths and pulls us to the surface and beyond on "A Beautiful Thing," shining with reassuring strength and an inspiring inner light:
Out in the open, flowing free
You thought you'd come untied
Full as an ocean, all you see
Are all the ways your empty inside
Oh take my hand let's dive
Into unknown water
Always growing, never knowing
What it could be, what a beautiful thing
Always growing, never knowing
What it could be, what a beautiful thing
"Being in music transforms my suffering," Kelly tells Atwood Magazine. "I have a few go-to melodies that I play each time I sit down with my guitar. The chorus of "A Beautiful Thing" was one of these mantras in 2020. I have obsessive compulsive disorder and part of my recovery has involved sitting in the discomfort of uncertainty– acknowledging and eventually embracing life's unknowns. When I would struggle with this, I'd go to my guitar and play through fragments of this song. I'd tell myself, "You're always growing, never knowing what it could be, it's a beautiful thing." The pulsing rhythm of the guitar felt like walking speed– guiding me in the right direction one step at a time. So I walked this song to my dear friend, Jess Nolan, who helped it come to life in
a whole new way. Together we incorporated the lyrical element of water, representing a deep love of mine, but also a great unknown."
"This song is produced by my husband, Andy Catá, and one of our best friends, Vampsy. We let the creative process guide us. The three of us gathered in a circle, recording claps and gang vocals. Vampsy did the guitars and drums, Andy added keyboards, and our friend Kieran Cronley played bass. After Andy and I had it all together in our studio, we handed it off to Kyle Dreaden to finish the mix and master. This was a new recording process for me and there was a lot of uncertainty in it. As I began to hear the result, I knew I had come away with a new sound and a new perspective. Uncertainty seems to be necessary for the creation of something beautiful."
What was once Kelly's personal mantra is now available to all: Spirited and effervescent, "A Beautiful Thing" is unapologetically and undeniably true to its name. Let this song be your emotional nourishment; the sweet music that sustains you when you need a little pick-me-up, or a momentary escape.
— — — —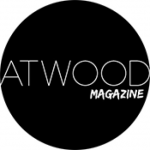 :: Weekly Roundup ::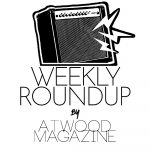 ---
:: This Week's Features ::
---