Every Friday, Atwood Magazine's staff share what they've been listening to that week – a song, an album, an artist – whatever's been having an impact on them, in the moment.
This week's weekly roundup features music by Glass Animals, Interference, Fontaines D.C., Alex Porat, The Bright Light Social Hour, Timothy Nelson, Micky James, Ben Böhmer, Nick Kingswell, Anthony Lazaro, Christian Sparacio, Aidan Tulloch, Michael Butera, and Alex Kapranos & Clara Luciani!
— — — —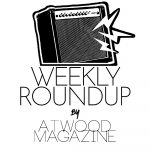 — —
:: "It's All So Incredibly Loud" – Glass Animals ::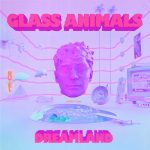 Inner turbulence has seldom manifest itself with the emotional intensity and unrelenting passion displayed throughout "It's All So Incredibly Loud." Glass Animals' final single off their third album Dreamland is a feverish indulgence of feeling that comes to life in an ever-building, insurmountable wall of sound. Inspired by the time in-between words' utterances and their elicited reaction, the track captures upheaval and unravelling with cinematic force. It may not be the "catchiest" or most radio-friendly song on the record, but it's an exemplar of the band's talents and an indicator of just how far Glass Animals have come from their early psych-adjacent days.
Super silence in the quiet, eye inside the storm
Water from your broken iris flow toward the floor
Everything weighted, shakin' as it drops
I tried for you and I, for too hard, for too long
Gave it all and everything for more time, but I lost
Ooh, we're breakin' down
Whispers would deafen me now
You don't make a sound
Heartbreak was never so loud
"You don't make a sound / heartbreak was never so loud," sings Dave Bayley as a growing chorus of sound rises around him. The irony here, of course, is that it's a song about silence and the overwhelming nature a lack of sound can breed. Yet as Bayley's voice is ultimately drowned out, we in turn feel our own emotions swept up in the tempestuous roar of Glass Animals' musical storm.
This is the magic of Dreamland – a thrilling journey into memory and emotion whose songs are like scars, each a badge earned (willingly or not) through the processes of self-discovery, connection, grief, violence, and so much more.
:: A Hero's Death – Fontaines D.C. ::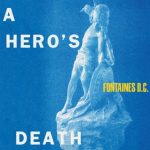 Dogrel—one of the best debuts of the 21st century (that's right, I said it!) —is barely a year old. Across its 11 tracks, the Dublin five-piece Fontaines D.C. reinvents post-punk, blending equal parts Girl Band, Television, and James Joyce to create a soup of chaos and prose that will make you wear out your repeat button.
Well they're back already. A Hero's Death exchanges Dogrel's frantic urgency for a controlled, layered measure, with sounds that rise and fall like a buoy. Each song is its own voyage through literary references, chugging guitars, and slow building, enchanting layers. They screamed for our attention on their debut and now they've got it, they've got something interesting to calmly tell you.
:: "never say ily again" – Alex Porat ::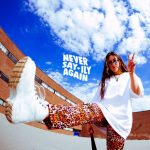 The U.S.-Canada border may be physically closed– and don't hold your breath waiting for that to change– but thankfully, these two friendly neighbors are still able to keep at least some form of cultural exchange alive by means of online music. One beneficiary of that current state of affairs is Toronto singer Alex Porat, who was able to put out her new single "never say ily again" this past Wednesday, and surely gained a few American fans (myself among them) in the process.
"It felt like the right thing to pair this sad feeling with a fun, upbeat song," Porat says of the track, whose lively, bouncy beat is juxtaposed by lyrics describing a person she used to be on good terms with, but now… well, just look at the song's title. "This song is a great reminder that any negative feelings that I've felt in the past are temporary and they do go away. What's life without a couple ups and downs, you know?" And furthermore, what better time to be spreading cheerful thoughts of that nature then right in the middle of 2020? Porat's optimism and gentle vocals are sure to win over fans, and personally I wish her well as she continues to test the waters of pop music.
:: "Biding Time" – Timothy Nelson ::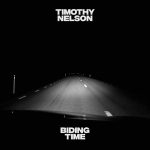 Most songs pass me by without a second thought, but something about Timothy Nelson's new single enraptured me, and I've been listening to it on repeat trying to figure out why I like to so much. An easy listening soft rock song, "Biding Time" could just as easily have come out in the '70s. It fits perfectly in-between the folds of Fleetwood Mac, The Eagles, and Jackson Browne, enchanting with moody, muted Rhodes piano chords, poignant, stirring guitar lines, and heartfelt vocals that ring out into an unknown, but familiar darkness:
Major damage on the passenger side
Failure to communicate over time
And it's the quiet minds
That always want to go out with the loudest noise
She was your guiding light
but now it's only darkness you're heading toward
Brake lines will warn you with a sign on the dashboard
Safe times are all you'll leave behind if you go for it
And it's the hardest thing, to look into her eyes while you're pushing away
Somewhere between the lines is just another excuse for you to say
You've always been alone
You've been biding time
Waiting on this line
A Perth-based singer/songwriter, Timothy Nelson has been actively releasing great songs over the past four years, and while I'm sorry to have only discovered this Australian singer/songwriter now, as with most new music finds, I can't wait to dive into his existing art. "Biding Time" is his second release of 2020, following March's more sun-kissed single "Your House." "Biding Time" is far more solemn in contrast, but no less passion: Tender, driving, honest, and unassuming, the artist draws us in deep, beckoning us forward with sweet lyrics and heart-on-sleeve emotions.
I still can't put my finger on why I love this song so much. Ultimately, maybe it's a question of taste; I grew up listening to my parents' LPs, most of which were released between 1968 and 1983. The sounds made in that decade serve as my musical foundation, and "Biding Time" falls right into that ever-fresh template – from its soft entrance, to the colorful burst of energy in the mid-section chorus that glows like a comet streaking through the night sky. Nelson is of another time, yet his music is so perfect for 2020. One thing I know is sure: With the release of this beautiful single, he's not "Biding Time" anymore!
:: "Breathing (CRi Remix)" – Ben Böhmer ::
Remember what I said about how Canadian music is still able to make its way into the U.S. at a time when virtually nothing else Canadian can do so? Well, I was able to profit from that reality in another cool way this past week when I came across Quebec producer CRi's take on the song "Breathing." The track originally appeared on the album of the same name by Ben Böhmer of Berlin, who later decided to re-release the entire record with every song remixed by guest producers. Three versions of the title track appear on Breathing (Remixed): Böhmer's countrymen Boris Brejcha and Dominik Eulberg each did fine work with their own covers, and CRi takes a remarkably different, more synth-heavy approach of his own, with a little help from additional artists Malou and Nils Hoffman.
It works out quite well, as the Montreal native delivers a memorable rendition of "Breathing," which proves to be as euphoric and absorptive as dreamy electronica of this nature tends to be. Not bad for a self-taught musician who used to work as a pizza driver, I must say. After having enjoyed his "Breathing" remix, I now look forward to seeing what he can come up with on his first record of original material, Juvenile, scheduled for release on October 16th. 
:: "Kings" – Micky James ::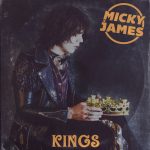 More than ever in these times we live in there is a common distrust of our government and society is ready for a change. Micky James seamlessly details the frustrations many face in this current political climate with his latest rambunctious rock anthem. Entitled "Kings" the track highlights gritty guitars and booming basslines narrating a younger generation's cry for reform, only to have it fall onto deaf ears.
 After touring for a while with his previous band, Micky James dove headfirst into his solo endeavor. Inspired by a retro 60s and 70s sound, he creates a unique style of glam rock oozing with passion and charisma. A fun-filled project bursting with spontaneity, listeners are in awe of his contemporary take on a classic genre. Take a listen to the electrifying new single "Kings" now.
:: "Homesick" – Nick Kingswell ::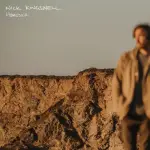 Australian born, London based singer/songwriter Nick Kingswell unveils his latest single "Homesick." Off of his upcoming album, due later this year, the song narrates the familiar feeling of longing for home. A feeling we've all had before and something that never goes away, no matter how much time goes by, "Homesick" is a song of sympathy, letting us know that everything will be alright.
The track glows with rich tones and warm guitar melodies, oozing with sincerity. Cascading harmonies provide a heartfelt, passionate emotion to the song, hooking listeners in and demanding them to stay. We can't wait to see what else Kingswell has to offer on the highly anticipated album.
:: "Ourobouros '20" – The Bright Light Social Hour ::
Plucked from psychadelic-rock impressarios The Bright Light Social Hour's upcoming album Jude Vol.II (August 28th),  "Ouroboros '20" is a gorgeous track that, in a world currently devoid of live music never fails to transport me to festival fever of previous years. There is an unspoken aura of euphoria to the track as a relentless rattling drum beat underpins hazy electric guitars jangle at the top of the texture and sweet vocal harmonies.
The track and indeed the album represent an expansion of the groups collective healing in response to the tragic death of their manager of four years back in 2015. Band member Jackie explains "It was a terrible thing, but it was also the most beautiful thing I've ever experienced and probably will ever experience…This was all happening as we started the record. Not all the songs are about Alex, but I think even the ones that aren't all have a bittersweet mix of overwhelming beauty and terrible loss. The music deals with the ripples it caused in all of our Lives" The result is a graceful track that slowly grows in one continuous crescendo towards a moment of eventual serenity.
:: Basement Love – Anthony Lazaro ::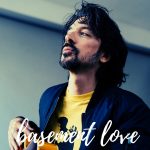 Originally from Genoa, Italy and currently living in Hamburg, Germany, Anthony Lazaro has spent the last five years "on a mission to give soul to every song and that extra drop of ear candy." That quest has led him to produce over 70 original pieces and, as of July 24th, a new EP called Basement Love. Sixteen minutes long on the dot, this record offers a swift but engrossing overview of the wondrous musical talents of this young Italian.
Like quite a few artists I've come across in recent months, Lazaro has elected to use his music to help ease the pain of those feeling overly confined by the 2020 lockdown. He describes his latest record as "a musical serenade to the social distancing world," and proves true to his word as he injects plenty of energy and optimism into his new batch of soul tracks. The lyrics are every bit as uplifting as the music; "Himalaya," for instance, imagines the travel and adventure we are all yearning to pursue once conditions allow us to do so. There's exactly one slow-paced song on Basement Love (the moody "Tonight") but it's immediately counterbalanced by the lively remix of his song "A Thousand Little Fires," originally released in 2018. Even after the pandemic settles, it's easy to imagine this well-crafted soul music brightening people's spirits in just about any context.
:: "Gold" – Interference ::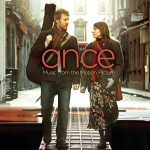 In moments of quiet and isolation, there is something inexplicable about the sound of a violin. On a silent morning, on a day that's supposed to feel like summer but doesn't, there's a certain way the strings joke around with the wind and trick you into believing that brighter days are still on their way. That's what "Gold" by Interference does.
If your skin was soil,
How long do you think before they'd start digging?
And if your life was gold,
How long do you think you'd stay living?
From the 2007 motion picture Once, the song was written by Fergus O'Farrell and performed by Irish band Interference. Popularized by Irish singer-songwriter, Glen Hansard, the song is featured in both the film and Tony-nominated musical of the same name which tells the story of the healing power of music in itself. "Gold" speaks about a love that is so valuable to its owner that it's cherished beyond the ways gold would ever be, but it also hints at an idea of freeing yourself once you realize how blessed you have been to have encountered "golden" things. The acoustic guitars and challenging harmonies carry the same kind of spirit many traditional Irish folk songs do, and its lyrics carry the same kind of undying hope so many poets write about.
:: "Pacific AM" – Christian Sparacio ::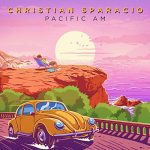 Marlboro, NJ native Christian Sparacio is a young man of many interests. He majored in history at Colby College, has played and coached football, and also launched his own solo music project with DIMM Entertainment. His most recent single, "Pacific AM," describes yet another passion of his: getting out on the open road. "Post-college grad, I wanted to hit the ground running and explore," he explains. "Pacific AM' embodies wanderlust and the simplicity of travel."
Off the bat, Sparacio describes the life of "going place to place" when "all I've got is a backpack to my name" and "I'm not exactly sure what I'm looking for." The single's title and cover work implies that this is a road trip across the Pacific coastline; such a trip allows him to encounter so many pretty sunrises across gorgeous landscapes that he can't help but to wonder: "Why are the best times so early in the morning?" The song demonstrates Sparacio's powerful voice and guitar-playing skills, as well as his stout heart: he's donating all the proceeds from the single to a charity of his choosing, Campaign Zero. Given all those efforts, Sparacio will have definitely earned his travel time once the world clears up a bit.
:: Somewhere Without Lights EP – Aidan Tulloch ::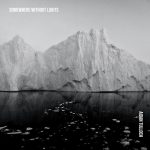 UK contemporary alt pop artist Aidan Tulloch drops his five track EP Somewhere Without Lights. The release sees the young songwriter replaying some of his childhood memories, depicting life growing up in Yorkshire and the everyday hurdles of early adulthood. From raucous indie rock, to vibrant electro pop and ethereal folk, all underpinned with classical string arrangements, there is something for everyone.
As a student of the prestigious Cambridge University, Tulloch infuses his music with a maturity and sophistication, while simultaneously delivering infectious indie pop anthems that'll take you right back to those summer nights, gallivanting with friends. In fact, the whole ethos of the EP is to make you feel something and to reignite emotions that may have started to fade. Tulloch shares, "As a fan, I've noticed the beautiful effect that music can have on people in terms of euphoria, comfort, intensity, and depth. I'm at a stage now where I want to create that for other people. Sometimes everything just seems banal, stagnant, stuck, and I want to create musical and poetic environments to feel released from that."
:: "Summer Wine" – Alex Kapranos & Clara Luciani ::
Alex Kapranos and Clara Luciani's cover of Lee Hazlewood and Nancy Sinatra's "Summer Wine" radiates the sensuality of the 1960s version but with a heated vibrancy that feels like leisurely spending an evening in a French vineyard, the sun setting elegantly around it. Or by the water in the Riviera, all glistening and opulent. Released 28 July, it comes at a time when summery vibes are firmly in place and its air of cinematic reverie is appreciated given the boredom that this summer involves for everyone.
Kapranos' vocals are trailing baritone and Luciani's are classically slick, the lyrics sung by Sinatra having been translated into French. Clara Luciani's debut album Sainte-Victoire (2018) is a gathering of empowering pop and there's something about the pairing with Alex Kapranos of Franz Ferdinand that's fun but really fitting. It's a bridging of anglophone and francophone that works harmoniously.
:: "The Green Garden" – Michael Butera ::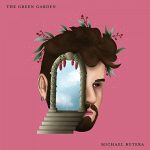 Although Melbourne's Michael Butera has recorded over 300 compositions in his lifetime, he's withheld many of them from the general public. 2018's "One Last Round" was his first official single release in several years. Another two years later, Butera is finally putting out a follow-up release, "The Green Garden." Sure enough, as he explains, "This particular song has been a precious loved one standing on the side waiting for the perfect moment for it to have its chance in the spotlight and to be shared with the world."
It's nice that Butera finally decided to grant "The Green Garden" the light of day. It's a touching piece describing just how much happiness a certain love interest provides him. Put otherwise, "With you my garden is green, without you my garden is yellow.". Butera has spent a fair amount of time in Canada as a musician– he's worked with a Montreal record label and written lyrics for Céline Dion's brother, Jacques– and sure enough, a romantic encounter in the Great White North inspired his latest single. He started thinking about how nice it would be to live in a fantasy place with his love, where they would have the perfect house and the perfect garden… and sure enough, an emotional new slice of Aussie alt-pop was born. I certainly enjoyed coming across it this past week.
— — — —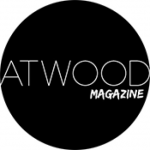 :: Weekly Roundup ::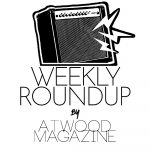 ---
:: This Week's Features ::
---