There's one person, and one person only who should care about who you love: Yourself. Let your friends and family have their thoughts, but don't let them judge you; don't let their opinions dictate what you do with your life. You alone control your destiny – a message asserted by duo The Rigs in their activated new video, "The Hunted."
They come with bows and arrows
They come with their swords drawn
They come with pistols at their sides
and torches lit with fire
They're storming every castle
Hoping to steal our gold
Envious of the way we have
what they could never hold
WATCH: "The Hunted" – The Rigs
---
Atwood Magazine is proud to be premiering the new music video for The Rigs' song "The Hunted," a provocative visual directed by Bryan Mir. Epic in scope and fantastical in nature, "The Hunted" is off The Rigs' just-released debut album World on Fire, out today (11/17/2017) via Saint Rogue Records. The Los Angeles duo of (recently premiered artist) TJ Stafford and Caitlin Parrott, The Rigs offer subtle sonic furor through electro-pop beats and dark, warm melodies.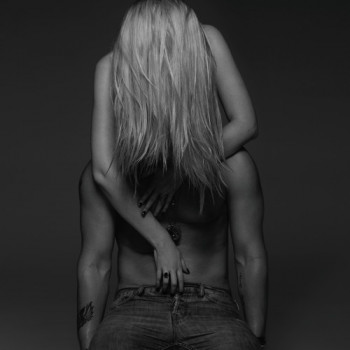 We are the hunted
We are the chosen ones
We are the wanted
We are the burning sun
We are the hunted
We are the chosen ones
We are the wanted
We are what they can't touch
"The Hunted is a very personal and haunting song about a relationship surviving, and even thriving, in the midst of attacks and criticisms," The Rigs share. "We wanted to create a visual metaphor for that with the video. We wanted it to be slow, and simple, and beautiful, where intimacy is increased and we become closer the more intense the attacks, to the point where we're impervious to them. We wanted to show a love that is a true refuge in the midst of a haunting situation, and Bryan Mir, our director, captured that sentiment perfectly."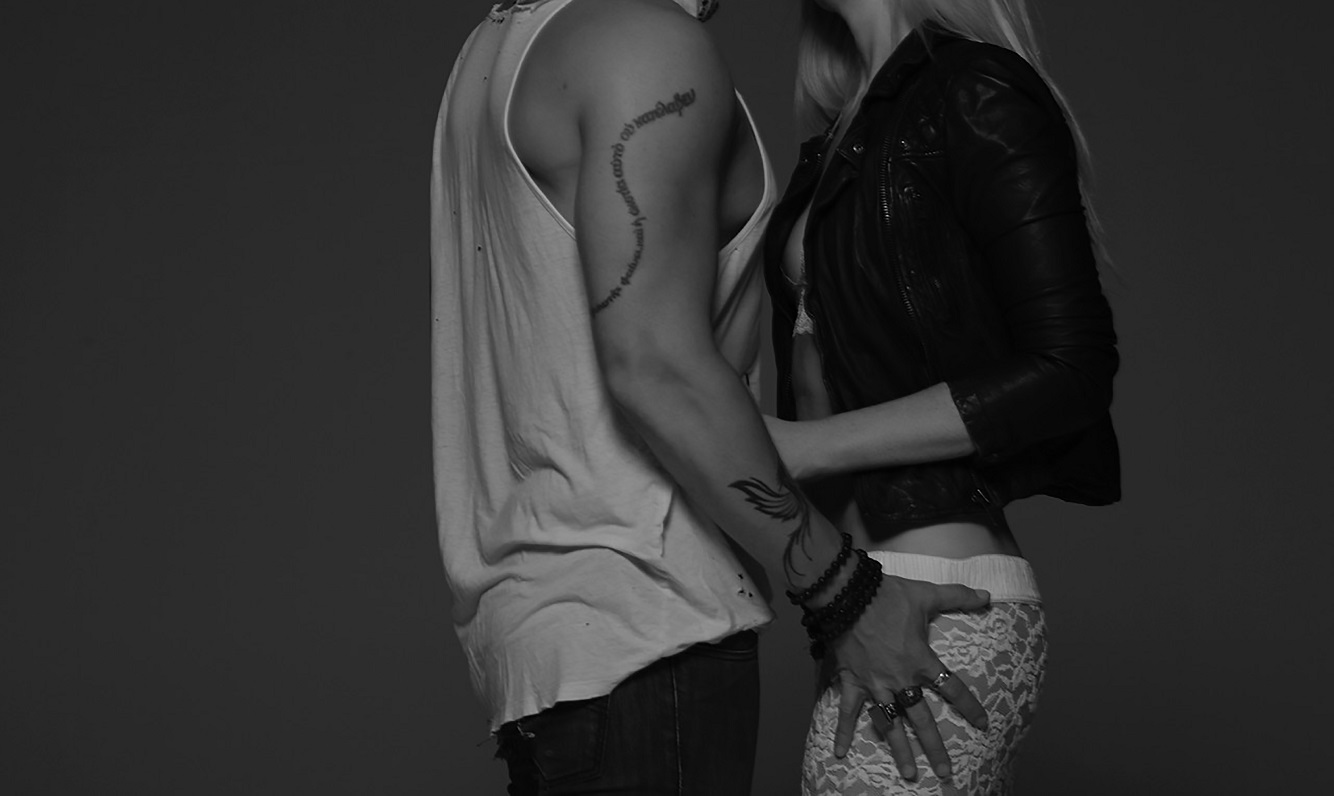 Atmospheric music surrounds our ears as we watch Stafford and Parrott bask in the glow of each other's bodies, unobstructed by the clamor of shouting protestors surrounding them. We feel the anger and dissent sparked by their union, but we have a hard time understanding why those feelings exist. The video is nevertheless a cinematic display of overcoming dissent and ignoring the haters – an alternative shake it off-like display of self-indulgent independence.
Stream "The Hunted" exclusively on Atwood Magazine, and dive into The Rigs' brand new album, now available on download and streaming platforms!
— —
— — — —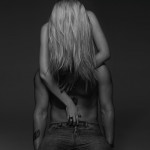 photo © The Rigs
:: Listen to The Rigs ::
---