Ta-ku's jazz-infused hip-hop beats on 25 Nights for Nujabes blend the musicality of an older world into today's forward pushing melodies, making for an album that not only excels at showcasing the talent Ta-ku possesses, but also at honoring the producer who inspired him.
— —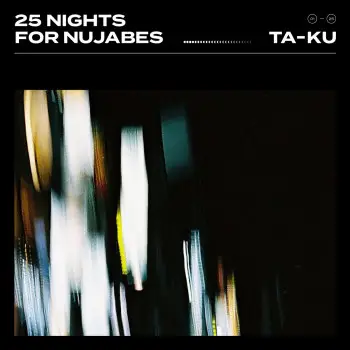 Jun Seba, known as Nujabes, was a pioneer in the trip-hop scene, producing music that blended the soundscapes of jazz, hip-hop, and electronica into one succinct melody. His music sparked and inspired a number of producers and beat makers, one of the most notable being Australian-based Ta-ku. After the news of Nujabes' passing was made public, artists found their own ways to honor his legacy, and for Ta-ku, 25 Nights for Nujabes was the best way he knew how.
"A beat a night for 25 nights in dedication to Seba Jun," Ta-ku has described it, and what came out of it is an album dripping in melancholic, jazz-infused beats that takes a sophisticated look at hip-hop melodies to create an album with nostalgic undertones that are tinged with heartache but also of joy. When the album originally dropped back in 2013, only the CD version was available, limiting its reach, but during the last few days of 2018, Ta-ku surprised fans with an official re-release, allowing people to finally experience or revisit one of Ta-ku's most beloved albums.
Listen: '25 Nights for Nujabes' – Ta-ku
---
The album begins with "Night 1," a piano-focused track that starts with soft touches of keys. Soon after, Ta-ku introduces those signature hip-hop melodies in the mix and a steady percussion beat guides the rest of the track. It does a phenomenal job at opening the door into the world of trip-hop and what it can be. "Night 2" expands the formula with fast-paced drum kicks, resonant keys, and layered synths that provide whole new soundscapes listeners can explore. Towards the track's end, Ta-ku adds in some R&B vocal work, giving it a piece of flair that is uniquely his.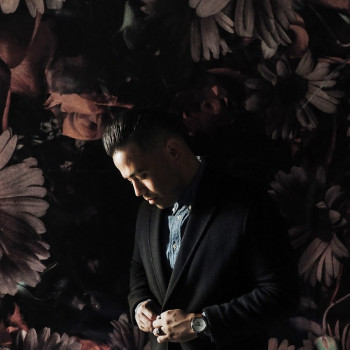 Jumping to "Night 7," Ta-ku starts to showcase his jazzier side, adding in layers of disjointed woodwind melodies over steady percussion beats. The combination is stellar, making the listener feel as if they are floating above it all. There is a whimsy to Ta-ku's sound and also a touch of soul, like what is heard on "Night 13." It's faint, but the vocals in the foreground add a peaceful aroma to the weary low-end rumblings of the synths and string arrangements on the track. This is made even more prominent with the powerful and bustling soundscape on "Night 22." It's enthralling, possessing bits and pieces of what makes Ta-ku so notable while also paying homage to the stylings of Nujabes through the fast-paced piano playing, slick percussion, and jazz melodies.
The re-release also came packed with more material than the initial release. "Night 26" and "Night 27" are made possible through the help of producer Matt McWaters, giving these two tracks a more robust R&B sound than previous tracks. "Night 27" even features the vocal work of McWaters, making for a track that is surrounded in swagger, giving the album a new but welcomed finale.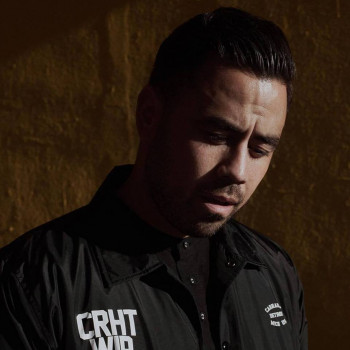 Ta-ku's respect, admiration, and appreciation for Nujabes are put on full display, grabbing the best parts of what made Nujabes so influential while mixing in the beats and melodies that Ta-ku has crafted, allowing for 25 Nights for Nujabes to become one trip-hops most iconic albums to date. Ta-ku helped fill a lacuna in the worlds of hip-hop, jazz, R&B, and more, and this re-release is now the perfect opportunity to explore a small yet powerful space in the music scene.
— —
— — — —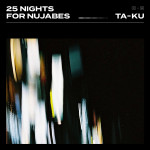 ? © Ta-ku

:: Stream Ta-ku ::