Every other week, Anthony Kozlowski pens the Atwood Magazine column Tunes & Tumblers, pairing new and classic albums with cocktail recipes. He quickly found however that drinking alone is a sad business. So he invited his friends Pedro Isaac Chairez and Ryan James into a recording booth to aid in mixing delicious drinks and to discuss the music that they all love. Strap on your headphones and enjoy a cold one on us. 
 
Our favorite songs and albums would be nothing without the amazing talent behind the board. This week, Tunes & Tumblers sits down with Grammy-nominated, multi-platinum producer/mixer David Davis to discuss how music gets made, and dive into his own storied career with Lauren Ruth Ward's "White Rabbit" as our gateway.
   
When a song transports us, we tend to thank the artist on the album cover, but for every radio hit or Spotify Release Radar find, there is a team that made it all possible. With the exception of DIY musicians and aspirational Soundclouders, almost all of your favorite jams arrive mixed and mastered for your hungry ears courtesy of behind the scenes wizardry. Producers, mixers, and engineers take an artist's vision and make it manifest. Sadly though, they often remain behind the board with little of the recognition they so rightly deserve.
This week on Atwood Magazine's premiere podcast, the gang shines a light on one of these unsung heroes. David Davis began his career in recording school. He garnered an internship doing board ops where through a stroke of luck, his first session was with Counting Crows. He worked hard, got a job as a runner, worked even harder, got a job as an assistant engineer, worked hard some more, and got a job as an engineer. You see the pattern.
He continued his steady climb up the ladder and finally scored a whopper of an opportunity. Neo-R&B singer Miguel tapped him to mix "Sky Walker," his collab with hip-hop superstar Travis Scott. The song went on to sell millions (you might have even heard it yourself) and opened a whole hallway of doors for Davis. He now produces full-time, making his way with over 60 artists on his way toward the pantheon of legendary songwriters and producers (Rick Ruben better watch his throne).
Indeed it's a wonder Tunes & Tumblers snagged him before his star shines too brightly. Taking his seat on the guest couch, he blesses the airwaves with a perspective on this mostly unexplored area of the industry. But before we jump into his explanation of the "car test," tell-alls about recording with Frank Ocean, and what exactly an engineer, mixer, and producer do, his sizable discography needs an entry point. Strap in for your journey down the rabbit hole.
THE SONG
"White Rabbit"
Lauren Ruth Ward
---
What's the difference between a producer, an engineer, and a mixer? "The engineer gets yelled at the most," says David behind a sly grin. But he isn't far off.
These three roles exist at an almost intangible intersection between creative input and perceived the perceived importance of one's job.
Sometimes people decide what you are because it's what someone else calls you.
It's a fluid state of being, and entirely dependent on what a certain artist or session calls for. But if you wanted to get really specific, the engineer sorts out all the technical stuff, while the producer has more of a creative hand in shaping a song's sound. The mixer straddles the two, inhabiting a more "customer service" posture than the producer, but has more space to be creative than the engineer.
On "White Rabbit," Davis takes the mantle of all three, helping artist Lauren Ruth Ward craft her vision from start to finish.
After meeting for coffee at LA's Rubies + Diamonds, the two of them drifted over to EastWest Studios to lay down the track. They used the onsite Echo Chamber — a large room designed to create natural reverb — to give Ward's reimagining of the Jefferson Airplane classic its big, ephemeral feel. They brought in a slew of musicians to lay down a series of "authentic, vintage-type sounds," everything from Warpaint's Stella Mozgawa on drums to some peculiar frog noises and Ward herself playing the song back and recapturing it through her headphones. What emerges is a recognizable, but surprisingly fresh update on the Summer of Love hallmark.
This synthesis of old and new encapsulates Davis' approach as a producer. He seeks to take vintage or electronic sounds and make them feel big and modern, bass-y and wide. And over their course, he adds scene changes that transform their texture. Songs bloom into rich tapestries, developing in unexpected, but richly satisfying directions.
In that way, Davis' work mirrors his own career trajectory, emphasizing change and growth from one stage to the next. From humble beginnings fetching coffee for studio engineers to mixing for some of pop culture's most pivotal artists, his path is one of constant exploration.
Fall far enough down the rabbit hole and Wonderland begins to take shape around you. And we have the perfect drink to symbolize the trip. Please peer through the looking glass responsibly.
THE DRINK
The White Rabbit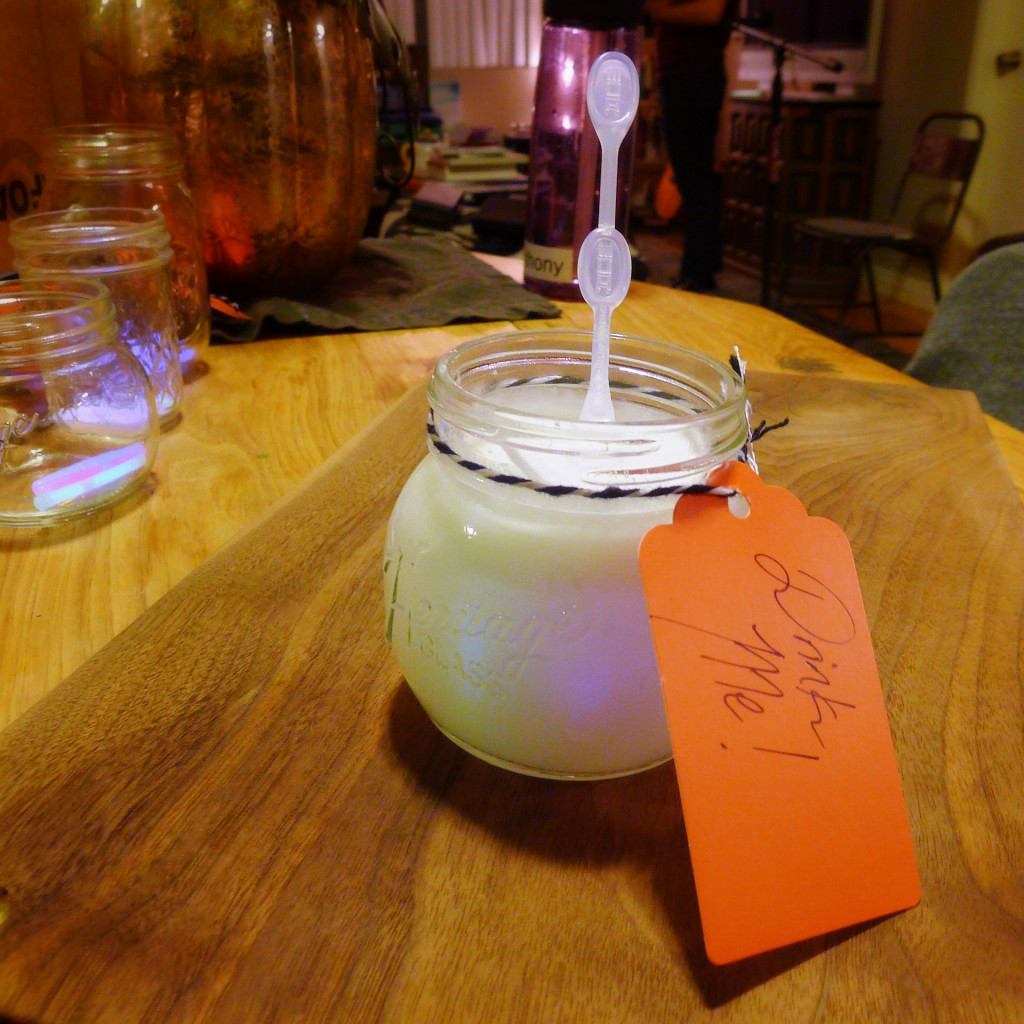 1 1/2 oz Espadín Mezcal
1 oz lime juice
1/2 oz Cream of Coconut
3 oz Coconut Water
Small glowstick (caterpillar) for garnish
Instructions
Add ingredients to a whaker with ice and shake well.
Strain into glass.
Drop in glowstick caterpillars and enjoy!
Optional: Wrap glowsticks in a cotton candy cocoon for extra flavor.
Cheers, Lovelies!
One of these White Rabbits will put you on the expressway to Wonderland, so be mindful of your sipping. Davis and I learned that the hard way, both stumbling our way through a Mezcal haze (so you'll hear).
Not for the faint of heart, the smoky, Southwestern liquor sets the scene in a roiling, dark, aromatic place. But the tunnel emerges with a tart spritz of lime and coconut to round out the acidity with some creaminess.
Capping off Lewis Carol metaphor, Pedro added perhaps Wonderland's most iconic resident to the mix. The caterpillar illuminates the White Rabbit's fizzy opacity, adding a fitting psychedelic twist to an otherwise straight-forward cocktail. In a cotton candy cocoon, he symbolizes the metamorphosis that Davis incorporates into his work. Plus, the sugar adds a fruity note to balance out the bitterness.
Toast the journey and join us on the other side.
THE SHOW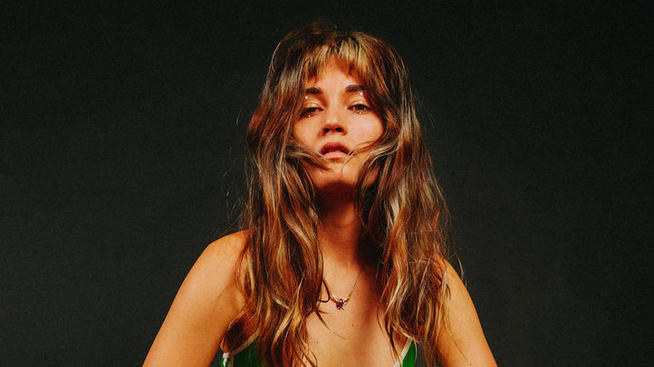 Oz may have warned not to look behind the curtain, but Tunes & Tumblers has yet to balk at new perspectives, forks in outlets be damned.
This episode gives us our first peep at the nuts and bolts of how songs get tracked, and an intimate profile of the creative minds pushing the recording arts in bold directions.
Davis approaches his work with a whimsical mind, always seeking strange and uncharted sounds. We delve with him into the specifics of his process, but with it comes an ethos. Tranform. Take what you expect and stretch it to its limits. Make a song sound orange, make it feel like a VHS tape. Bring me to those golden days long forgotten with their light-leaked edges. Take those feelings and make them big, make them unmistakably now.
Tune in for all of this and more. Davis touches on the different kinds of working relationships between artists and producers, talks about his time as a "Seinfeld programmer," and dishes on Frank Ocean's love of Seven Samurai. He also serves up some tasty wisdom for anyone mixing, mastering, or simply playing music:
If you can drive around listening to it and you feel cool, it's probably cool.
Maintain a healthy confidence in your work (maybe under Kanye levels) and you'll conquer the world. Cheers, lovelies!
Tunes & Tumblers 014:
David Davis and a White Rabbit
---
Catch up on Tunes & Tumblers wherever you listen to your podcasts!
If you want to add any of the music discussed to your library, check out the full episode playlist below:
Have your own idea for a Tunes & Tumblers pairing? Let us know in the comments, or hit us up on Twitter.
 © Pedro Isaac Chairez