British folk-pop band Flyte dive into their stirring 'White Roses' EP, a journey into the depths of emotion and connection that embraces the very best of their bright melodicism and sonic warmth.
Stream: 'White Roses' EP – Flyte
---
I love those songs that come back from the brink of being abandoned to suddenly becoming completely irreplaceable.
They've been making waves out of London for the past few years now, but Flyte's latest EP finds the folk-pop band setting their sights higher than ever before. Released on September 20 via Island Records, White Roses is a journey into the depths of emotion and connection that embraces the very best of Flyte's bright melodicism and sonic warmth.
Based in the UK, Flyte is currently the musical trio of Will Taylor, Nick Hill, and Jon Supran. Forming in their earlier years and taking their name from Sebastian Flyte of Evelyn Waugh's Brideshead Revisited, the band take considerable influence from the literary field – a quality that shined on their 2017 debut album The Loved Ones, which has a tendency to feel like a modern-day Beatles record.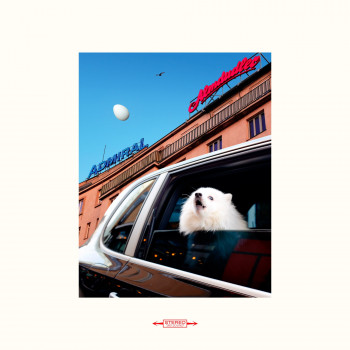 The past two years have seen Flyte mature as lyricists and come into a sound that is theirs alone. Nowhere is this better represented than on the EP's phenomenal title track "White Roses," an Atwood Magazine Editor's Pick and designated "folk song of the summer." A collaboration with The Staves, "White Roses" is as heartwarmingly beautiful as its title suggests – a rush of folk warmth and depth billows forth as touching lyrics and stunning harmonies arouse the senses.
Pack up the sun
And sweep away the stars
And hang a veil over the moon
The cars are parked
The bells are ringing out
Just never thought you'd leave so soon
But those white roses
Are growing round the houses
That you buried under the arches all your life
Will you beg my forgiveness?
Will you be my only witness?
To this bird in flight
Over those white, white roses
Those white, white roses
– "White Roses," Flyte
Writing about the track earlier this year, Atwood Magazine noted, "The beauty inherent in this song is its universality and ubiquity: Whether you're mourning a passing or cherishing a shared moment, "White Roses" offers solemnity and appreciation. It is at its heart a recognition of the importance we have in each other's lives, and it takes that extra step in acknowledging how life's conclusions are more than just the closings of stories, but instead chapter turns like that of a never-ending book. Hauntingly sweet and absolutely enchanting, "White Roses" is a folk-pop gem destined to lift our spirits and enrich our souls."
Rounding out the White Roses EP are "I Still Believe in You," "Sometimes," and "Gone Girl" – each of which brings a different flavor to Flyte's eclectic folk-pop mix. "I Still Believe in You" brings a bubbly jubilance to a conversation about togetherness and intimacy:
I stopped believing in black and white
In politics
Or in left or right
I stopped believing in Hollywood
In only the bad
In only the good
I stopped believing in dreams come true
But I still believe in you
– "I Still Believe in You," Flyte
Simplicity seems to be a key factor in Flyte's recent successes. "[We employed] very simple, simple songwriting [and] smaller production, and suddenly the emotion started to feel a lot bigger for us," the band tell Atwood Magazine about their recent song process. Indeed, their latest EP feels particularly cohesive, relatable, and digestible: Its five songs tell human stories of tension and insecurity, loss and love, all within the inviting framework of emotive guitar-driven folk-pop.
Get to know Flyte and bask in the beauty of their White Roses EP with Atwood Magazine's interview!
A CONVERSATION WITH FLYTE
Atwood Magazine: Hey Flyte, congrats on your new EP's release! How does it feel to have this collection finally out in the world?
Flyte: Hello to you too! Releasing music is always liberating, as well as a bit terrifying. We put a painstaking amount of time into making these songs, so when they get put out it feels like we're giving away a lot of ourselves.
It's been about two years since you released your debut album, and it certainly feels like a lot has changed sonically for you over that time. You've ventured from what felt like a Beatles-inspired sound, toward a far more intricate folk-pop area. What inspired this shift; has it been a conscious choice?
Flyte: Yeah it's funny, I think that's because we were enjoying how we were playing together as we were writing the songs: Very simple, simple songwriting, smaller production and suddenly the emotion started to feel a lot bigger for us. The more elaborate the instrumentation, the less bold the emotion of the music becomes.
Do you work together as a band in writing the songs, or is there one principal songwriter?
Flyte: We really are intensely collaborative with the writing. Will is the lyric writer, but apart from that if one person isn't happy with something then no one is… Which can at times be hugely time consuming!
I have to say that "White Roses" is in contention for my song of the year. As the lead single and title track off your debut EP, this track clearly holds significance for you as well. Why is this song special to you?
Flyte: Thank you! Sometimes our songs go through these stages of evolution that throw them in directions we didn't at all expect. "White Roses" started off as something completely different to what's on the record. We sort of stumbled on that way of playing it and suddenly the lyrics themselves took on a new character. I love those songs that come back from the brink of being abandoned to suddenly becoming completely irreplaceable.
How did "White Roses" come about? What inspired the imagery and metaphor of "white roses" for the theme itself?
Flyte: As the lyrics evolved, it became a song about loss and we started drawing a bit of inspiration from from Auden's "Funeral Blues". We were trying to strike a balance between these mournful sounding instruments and quite rejoicing vocals.
How did you end up working with The Staves, and how do you feel their presence enhanced the track?
Flyte: We met The Staves a couple of years ago at a party I think. After finding our shared encyclopedic knowledge of Harry Potter and Lord of the Rings was eerily similar we hit it off pretty instantly. When we'd finished "White Roses" we couldn't shake the feeling it needed one more thing, so we asked them to try out some harmonies. We've always loved the sound of their voices and I can't imagine it without them. We've become really close since then
"I Still Believe in You" rises with this gorgeous guitar work that flickers and flutters like a bird's delicate wings (pardon my exaggeration). What brought this song about?
Flyte: The song came out of quite a dark and tricky place but ironically the music came really easily and joyfully.
I love the harmonies and messaging behind "Sometimes." When you're dressing up a song with these extra harmonies, guitars, etc., do you arrange it first or let it flow, and see what feels right?
Flyte: Again, there's no set formula really. Sometimes we'll be banging our head for say, a month on one track, just getting nowhere. Then one day we'll smash out a whole song in a few hours somehow. "Sometimes", like White Roses, had been through a couple of guises, but when we revisited it the whole thing sort of came together really quickly. The harmonies are always fun to arrange, we kept it nice and simple on that track.
Why have the EP close with "Gone Girl," this bittersweet and layered soliloquy of sorts?
Flyte: We usually fret about track orders but this EP just fell into and place and felt right to have this sort of languid, spooky track right at the end. It felt the perfect way to say goodbye.
Taking a step back, what are your favorite moments on this EP? What stands out or shines brightest for you?
Flyte: I think our favourite is 'Sometimes' that may be because it's about finding it hard to keep a relationship going when your away on the road for so long. And that's exactly where we're at right now!
How do you feel you as a band have grown through the process of recording this EP? What does White Roses establish for you, that perhaps wasn't there before?
Flyte: Our fourth member, Sam, left the band towards the end of the process, so it was definitely a journey of discovery for us. I think we had to prove to ourselves we could still make music without him and it took a bit of getting used to. In some ways it really brought us closer together.
What's coming up for Flyte moving forward? Any chance we'll be seeing you in NYC any time soon, or have a full sophomore album at some point?
Flyte: We're touring the US right now and it's been glorious. The crowds here are so warm and appreciative. We're also driving ourselves around so we're seeing so much good stuff. Afterwards we're going around Europe and in the new year we should be releasing tracks from the 2nd record, which we recorded just before we left for the states. Lots to come!
Lastly, who else should we be listening to at the moment? Any artists you feel should be on our radar?
Flyte: We've been listening to Weyes Blood and Aldous Harding while we've been driving around but they're probably already on your radar. Angel Olsen's new stuff is really excellent and if you haven't heard of him yet, our friend Matt Maltese is releasing new music too. He'll be singing some songs before us at our next London show at the Village Underground.
— —
— — — —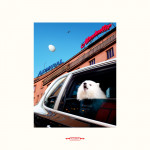 ? © Lucas Donaud
White Roses
an EP by Flyte
---