Bold and brimming with life, Swedish alt-pop group The Magnettes' "American" is a glorious anthem for the buddy-cop, runaway drama enthusiast.
Stream: "American" – The Magnettes
---
Fronted by the brilliant Rebecka Digervall and Sanna Kalla, The Magnettes are a potent example of fresh, female empowerment in music. Frequently unafraid to cross boundaries and explore social conventions, their brand of charged pop brimming with bravado is displayed spectacularly in their most recent track, "American." An exploration into our wider perception of America and its people, "American" observes the infiltration of the American product into even the most remote of European towns through the media.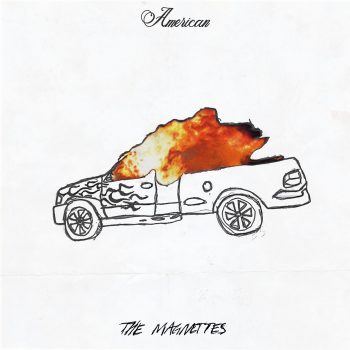 I'm getting tired of my friends
They always wanna go out
They don't get laid anyway
You got a flicker got a flame
I say we get outta here
I say we play our own game
The Magnettes expand this further explaining, "since we were babies we lived through our TV set. Growing up in a remote small arctic town in Sweden, the way out was American movies, music, sit-coms and reality shows. It taught us what love was and how to live the dream, and like junkies we swallowed it in chunks. The twist and turns of teenage drama, cute narratives and noble ideals that real life continuously fails to live up to. But "American" isn't really about America at all. It's about finding that rush, having that runaway ride-or-die feeling in your shitty hometown, abandoning that last shred of romance for a taste of the real thing."
The track is accompanied by a superb Quentin Tarantino-inspired video, premiering today on Atwood Magazine. The video features the duo dancing around hotel rooms in Pulp Fiction attire, driving around under the fluorescent lights of the city and surrounded by bonfire flames. It's a jukebox-fueled track with a penchant for wanderlust and adventure complete with slow motion dancing, finger guns and pickup trucks. Visually there is something quite stunning about the video that, in paying homage to the quintessential mannerisms of a cult classic, manages to capture a snapshot of our own filtered perception of the so-called American dream. Indeed, this desire to escape our own reality through external means is increasingly poignant to modern life as we invest in the fantastical realms of social media and binge worthy box-sets. Furthermore, the glorious defiance of The Magnettes is evident throughout yet perhaps most memorable when Digervall and Kalla are sat shoulder to shoulder on a beaten-up sofa, suited and booted and surrounded by yellowy light and empty wine glasses. The imagery resonates directly with our traditional gender expectations of such characters and calls out the stereotype that women do not share the same rebellious and fierce qualities of men.
Like
We got the beaches got the shores
Like
California in a frozen Swedish forest
I'm gonna love you til the day
they're breaking down the doors on us
On us
You make me wanna buy a pick up truck
Get that motherfucker all filled up
Engines running and we'll never stop
Wish we weren't so American
Like we were living in a Springsteen song
Til all our dreams come crashing down on us
God yes god bless
Two hearts burning in a pick up truck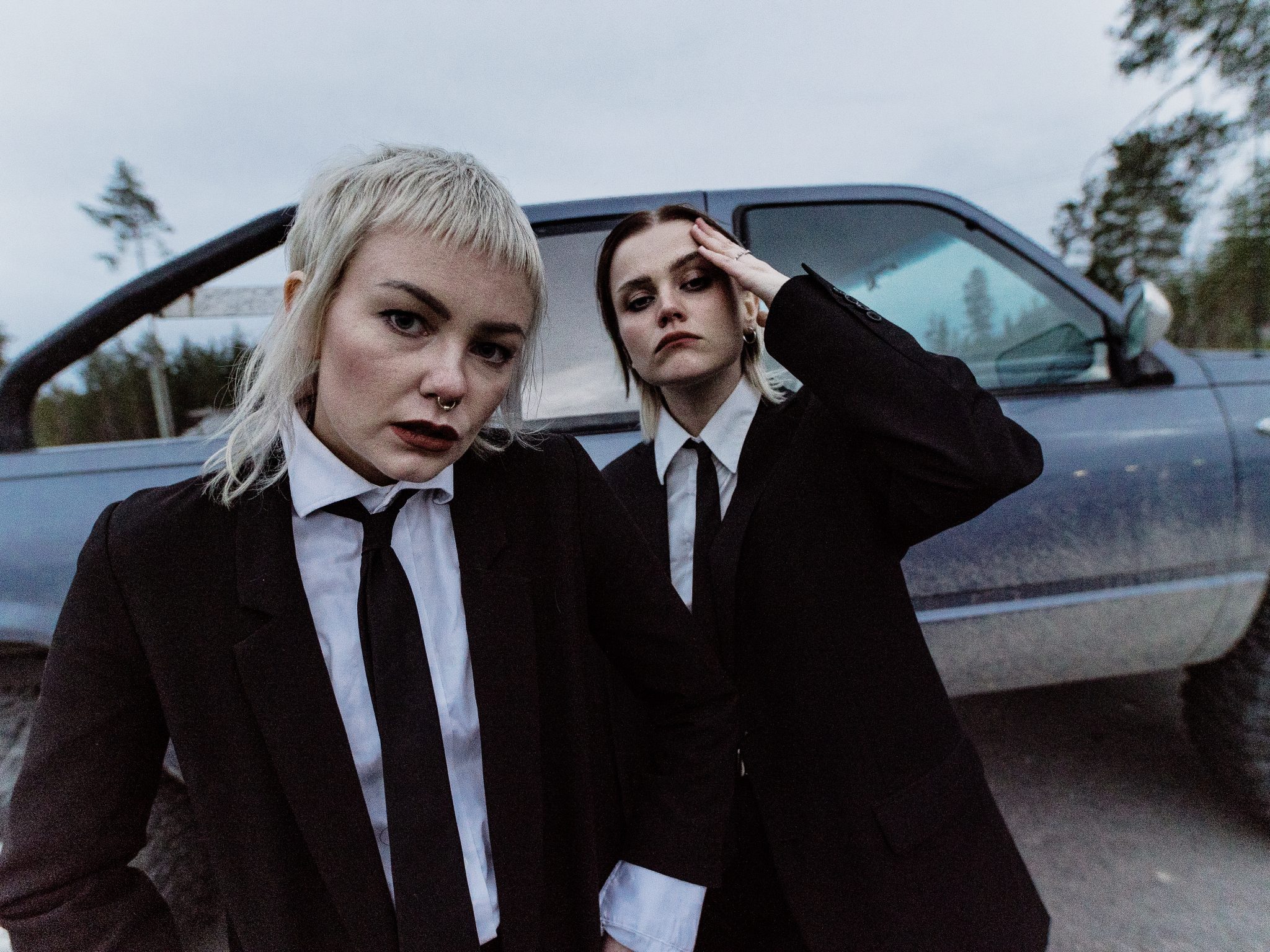 Sonically, 'American' is undeniably influenced by the anthemic driving pop of the likes of Springsteen with layers of drums, strummed guitars and poignantly emotional piano melodies. At each verse, the instrumentals incrementally ramp up to yet another level of intensity, further building towards the climactic howl of an eighties inspired pop track. However, given the influence of electro-pop and riot grrrl punk, 'American' is tinged with something distinctly unique. Certainly, female friendship and free-spiritedness shine through as central to the ethos of The Magnettes and their work is acutely honest and unfiltered, something that is incredibly clear in the video's narrative.
Having featured previously on the soundtrack for popular Netflix show "Elite," this latest release seems even more poised to underscore climactic moments of cinematic liberation, rebelliousness and desire. Indeed, the trademark flair that The Magnettes bring to their work is at its fiercest burn in this latest release which, thanks to the rawness of the video, elevates this brilliant group to a new level.
— —
Stream: "American" – The Magnettes
— — — —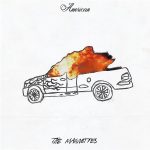 ? © Annica Zion
:: Stream The Magnettes ::
---