English singer/songwriter Tom Joshua explores the nuance of nostalgia with his awe-inspiring beautiful track "Cinema," which firmly solidifies him as an Atwood artist-to-watch. 
Stream: "Cinema" – Tom Joshua
---
Sometimes a certain song can hit you with such a poignant impact that, even after just a single listen, it's hard to imagine your life without it. In a strange sort of way, it's indelibly become an integral part of your existence. The lyricism within such tracks immediately feels like a story that's eerily familiar. While the melody feels continually reassuringly comforting and intriguingly inviting. British singer/songwriter Tom Joshua's "Cinema" is one such song that feels like it's going to enrapture a whole lot of people upon their respective first listens.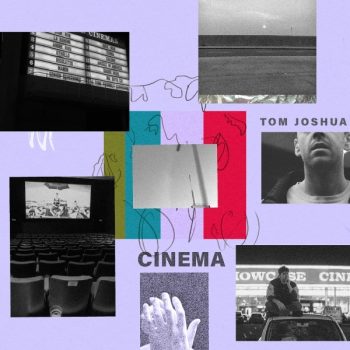 Independently released February 5, 2020, "Cinema" is the third single from Stockton on Tees-based Tom Joshua. While definitely lyrically ambiguous, there's a distinct immediacy and closeness buried within this song's easy accessibility. The production throughout is exquisitely expansive in a way that captures that feeling during defining moments when your own intimate emotions feel extraordinarily simple yet limitless complex. It's unarguably a song that'll invoke a dazzling variety of distinct emotions within each individual listener.
Although Tom Joshua already has two songs to his name out on streaming services, "Cinema" unquestionably feels like a fresh start. In an age where male songwriters are becoming increasingly homogenous, Tom Joshua elevates himself above commonly found tropes to create a track that's as distinctive as it is hauntingly beautiful.
For a track that's enriched with such an atmospheric sense of nostalgia, "Cinema" feels boldly fresh and unapologetically bold in an understated yet truly brilliant way. Atwood Magazine spoke to Tom Joshua about his evolution as an artist, studio snacks, the indelible impact of film upon his life and, of course, his new release "Cinema."
MEET TOM JOSHUA
'Cinema' absolutely stopped me in my tracks the first time I heard it. To start with, why does now feel like the right time to release this track?
Tom Joshua: I've been doing a lot of writing in the past couple of years, moving pretty rapidly from one song to the next. In that environment it becomes apparent what songs are gonna hang around and which ones you're going to file away and there was something in 'Cinema' that always kept asking for my attention. I think, likely, because it's quite personal.
I've also spent a lot of time at the cinema that this song is about. The location holds a lot of memories for me. When my Dad came home from working away we'd always go to this cinema. In the year between leaving school and starting college I don't think I missed a single film release. I'd be sat in the car park drinking Ice Blasts and filling my friend's glovebox with popcorn.
It's been filling head with big and small ideas since forever. I wanted to start with something personal so it seemed the right fit for now.
The track serves as your first release since 'Meteor Showers' & 'Boys In Cars' in 2017. What have you been up in the time since those releases?
Tom Joshua: This question is like when your boss asks what you've got done in the last hour but you've been chatting to your mate about what tinned foods you'll be filling your apocalypse bunker with.
I've done lots of writing, at least once a day I sat and played the piano or guitar or did voice memos whilst getting about in my car; which I've found on playback to be mostly engine and some of my worst ideas. I've also been gigging about, getting better at pretending that it's not terrifying and discovered there is no good tactic to remembering the sound guy's name but most will respond to "Ian".
I've been in the studio with a couple different producers, played their instruments, ate their biscuits and had good conversations. Figuring out slowly how I'd like things to sound and who I think has the better biscuits. It's been two years of learning stuff.
Was the creative process of working on 'Cinema' different to working on your previously released material?
Tom Joshua: Yes and no. It was written on the piano which isn't always where I start, but the writing went how it normally goes. I remember being quite taken by the chords. There's a confidence that comes when I'm sold on a sentiment or a feeling and I remember that being there when I first played this progression over. I think I got most of the lyrics on the first sitting, then I put it on my phone for a couple of days and drove around town playing it in the car to get the rest. Once I got it I went round my mate John's and we did a demo in his living room. The song sat in a dropbox for a year or so until I decided to record it in the studio. I think the studio part of the creative process was different to normal, Cam [Blackwood, producer] and his team were super sensitive to the dynamic and feel of the song and it was the first time I really felt the benefits of that.
Cinema's lyricism is absolutely astounding. The line, "I was born to imagine things greater than myself," wrapped itself around my mind for a while after I first heard it. When you're writing, do you ever think about the potential interpretations that listeners might have?
Tom Joshua: Thank you. I try to write with a level of ambiguity, so people have a bit of room. Most of my favourite music and movies are like that; I'd rather not be told everything. I don't think too much on how people might interpret the songs because that's for them. I just try to be honest and I hope that there's a mutual something in the song to connect with somebody else. It's the greatest thing if that happens.
In the studio, the line "I was born to imagine things greater than myself, I grew up so overwhelmed" was one that the producer and drummer identified with, which was nice. The lyric for me means a lot of things that I won't go into because I'll come off like one of those people think they know something about something and when I read it back in three weeks I'll throw my laptop at the wall.
Sonically, 'Cinema' sounds quite different to your previous releases. What spurred that sonic evolution?
Tom Joshua: I think that's just the two-year gap. I've learned over time more about what I like sonically and met the right folk to help me create that. The first two singles for me were very developmental and I was recording them at a point I feel I was finding my feet and knew less clearly what I wanted.
Meeting Cam Blackwood, the producer, and his team contributed massively. I think they were really good at translating my gobbledygook into something that sounds like the world the songs live in. They are excellent people.
At what point during the creative process did you land upon 'Cinema' as the track's title?
Tom Joshua: Pretty early, the first line, "And we're back in the past and the neon light paints the outside of the screens," was the first one that came. It's a memory I have of leaving the showcase cinema in town [Middlesbrough] and the feeling that comes with it. I think I wrote the title down there and then as like a lyrical drop pin. It stayed at the top of the paper and I never thought to change it.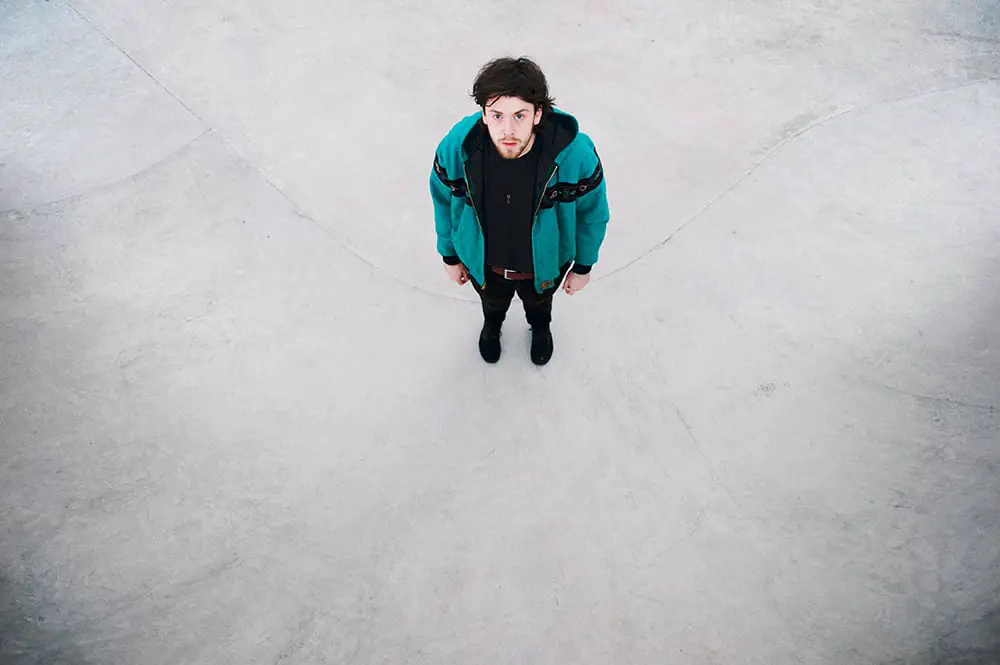 How did you initially get interested in music? Was it always something that was a big part of your life?
Tom Joshua: My dad whistled a lot and my mum had loads of banging tapes in her car. I watched a ton of movies and heard a lot of soundtracks. I remember memorising adverts for compilation albums off the TV and singing them in the playground. I also remember having fewer friends after this. It was pretty normal to be around music, my brother was in a pop-punk band and I learned to play Drums when I was 11. I learnt to play guitar when my brother left for uni because the house was too quiet. It's definitely been an unavoidable part of life and a massive comfort.
You're playing Deer Shed festival this July. What's going through your mind when you're playing live?
Tom Joshua: In the worst-case scenario, I close my eyes when the song's maybe getting a little emotional or I've just written it too high and I think about the fact that I'm warmer than normal and how if I open my eyes there's gonna be loads of people looking at me. I open my eyes and they're doing exactly that and then I hit my tooth off the mic. I re-adjust and become suddenly amazed that I'm remembering the song I'm singing and playing simultaneously, this is when I start to feel exactly like a robot, I'll often make a little mistake immediately after this and remember I'm just Tom.
If all goes to plan, I'll forget where I am and remember what the song's about and disappear off into that and come back hopefully when you're clapping.
Looking forward to the future, what are you most excited about?
Tom Joshua: The biscuits at the studio.
— —
Stream: "Cinema" – Tom Joshua
— — — —
? © Jodie Canwell
:: Stream Tom Joshua ::
---