Busty and the Bass's latest album 'Eddie' drips with gold, beaming a timeless warmth, innocence, reflection, and adventure on a summery feel-good jazz-funk electro-soul pop fusion.
— —
The shimmer of lights that adorn the trees' branches – their maple leaves and cherry blossom petals gently making their way down to the pavement. Strangers dancing with one another to the improvisations of the sultry saxophone in the foreground that surrounds life in motion: bustling restaurants, laughter in the parks, and the occasional cyclist making their way down through the city's ever-changing hues of green among life in the urban mosaic.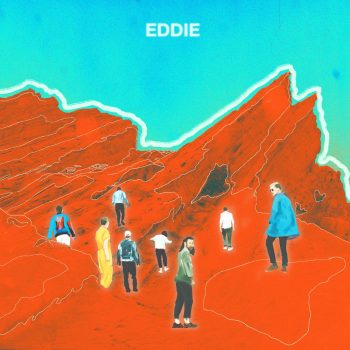 To bask in Montreal's sun – to feel waves of bittersweet nostalgia envelop the senses – is a feat like no other, one that octet Busty and the Bass executes flawlessly, manifesting the city's signature authentic sweetness in their newest album, Eddie.
The gifted jazz collective consists of two vocalists, a lead guitarist, bassist, drummer, horns, and a pianist after a serendipitous meeting their first week of undergraduate music school at McGill University back in 2011, garnering a sense of community that continues to balance an effortless flow with truly explosive creative force.
Released August 14, Eddie boasts layers upon layers. The band's debut album with Canadian label Arts and Crafts was produced by illustrious long-timer Neal Pogue, whose discography is simply a massive collage of classics over the last 26 years. Busty and the Bass are joined by true American gems throughout the album, including legendary George Clinton and the ever-soulful Macy Gray, among new multi-talents Amber Navran (of Moonchild), Jafé, and rappers and producers Illa J and Jon Connor.
The band's roots are weaved all throughout Eddie in universal spaces of friendship, learning, warmth, and adventure in reflections of relationships, summer joy, and odes to their younger selves.
As they channeled the summer (recording during Montreal's frigid winter), the band infused the pure warm dynamism of friendship that flows so well with the warmth of the summer, their firsthand experiences with children's education and understanding of listening, learning and creativity, with how they individually and collectively pursue jazz.
Eddie's jazzy introspections, brass numbers, piano jams, and celestial funk ride through the fun, catchy times of "Baggy Eyed Dopeman," float through "Clouds," and go through a hearty ode to our younger selves in title track "Eddie." The band embraces smooth '80s funk in "Little Late" and sultry swing in "Time Don't Make Me a Stranger." Nearing its finish, they bounce and hop through the planets on the smooth "ET" and conclude with "Summer" then "Cold Nights," offering final notes on the album's seasonal symbolism.
Busty and the Bass embody a plethora of motions and emotions under the summer heat, as defined by a flowy nature of adventure and maturing, a meaningful, laid back attitude, and a bittersweet, irresistibly cool and upbeat effervescence.
Atwood Magazine spoke with Busty and the Bass' guitarist Louis Stein about Eddie and its process, the importance of a child's curiosity, expression, nostalgia, his personal heroes, and musical collaboration. Read our conversation below!
Listen: 'Eddie' – Busty and the Bass
A CONVERSATION WITH BUSTY AND THE BASS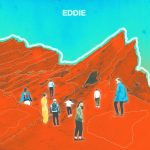 Atwood Magazine: I've heard you speak on this album being a more directed, concrete body for the band. Was it made with any goal in mind?
Louis Stein: The studio is an instrument. As a live band, it's been a constant journey into the unknown as we learn how to use it. What unique challenges and advantages it poses for the creative process. With this project, our goal was to really treat the studio like its unique environment, not just plugging in and recording live, but exploring what the studio has to offer. Processing audio from different sources, re-processing audio through external equipment, mixing and matching different drum kits and guitar amps to create a unique palette.
The album is quite beautiful in the universality of its lyrics and summery warmth and nostalgia. Does it exist in any certain space, time, idea, or emotion for you?
Louis Stein: It's funny because we actually recorded a lot of this during the winter months, but kind of holding both the memory of the previous summer and the excitement for next summer in our minds and hearts. Summer from a nostalgic perspective, as this transient time of fantasy; fearless adventures, daring self-exploration, vulnerability, feeling exposed and that being both scary and empowering. "Eddie" is a mixtape of these themes and ideas and the lessons later realized in looking back on the 'summer' of childhood and maturation.
"Eddie" is where it really comes together for me on this record. Everyone has their spice on it and it really evolved out of a true studio process. It's a melancholy anthem of courage for ourselves 10-15 years earlier.
As a group of eight that have been creating together for so long, how did that range of featured artists shake-up that process?
Louis Stein: Getting to collaborate with other artists on this was a treat. Sometimes you spend so long in the studio that you can get tunnel vision and can't imagine anything new on a track. It can start to feel stale only because there's no one coming in offering their fresh perspective. To get a fresh set of ears and musical instincts on a track you've been working on is one of the most mind-blowing experiences and I am so honored to work with each of the artists that joined us for this project.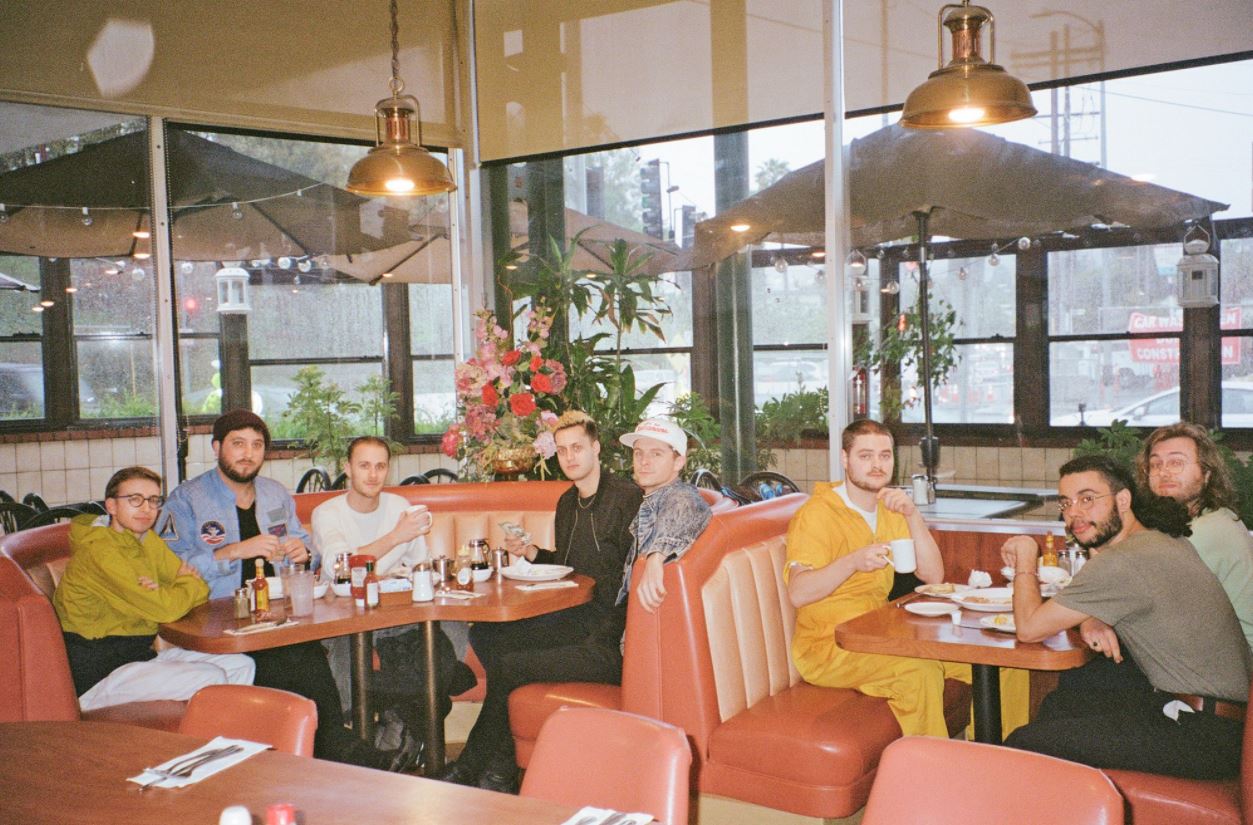 If you could collaborate with anyone at all, alive or dead, who would it be?
Louis Stein: Ooooh, that's a tough one. I would really love to have our band arranged by a composer like Xenakis or Arvo Part. Just to put our entire band in the hands of another person is a process that really excites me.
Who are the big inspirations or "musical heroes" of yours?
Louis Stein: Honestly, my heroes are those older folks who throughout my life have modeled a beautiful relationship to music. Brian Letiecq is a huge force for me. He was my music teacher in high school, The Beacon School (NYC). He taught me that being good at music was about being original, being disciplined, and listening to others. He used to let me borrow his guitar pedals after school hours and I would just rock out with my friends in the dark until the janitor kicked us out at 9pm. Another huge force is Manny Flaherty, my music teacher at summer camp. Manny has a beautiful voice and a beautiful spirit and showed me how music can tell stories and bring people together in an absolutely selfless way.
How did those specific musical spheres you grew up in - classical training, New York, the 90s, etc. - impact how you make and approach making music?
Louis Stein: We all come from different backgrounds. For me, I grew up sort of forced to play classical instruments. Starting with violin when I was 4, I went through 6 years of cello, 4 years of trumpet, 6 years of piano but never really found myself "loving it". I think a big part of that was not feeling that much of a connection to the music I was learning. It wasn't until I got to high school that I saw bands perform and the social aspect of it all won me over. I remember thinking "Woah! Those are kids my age having FUN making music TOGETHER." I started guitar and just began teaching myself the songs I was listening to and that's the first time my parents had to tell me to stop practicing and go to bed.
I love that. How has your involvement with children's musical education changed how you approach music?
Louis Stein: Music education is literally the reason we are playing music ourselves today. I was a music teacher at the same camp I attended as a kid and I was so inspired by their creativity. After attending music school where so much of the focus is internal, about self-improvement and borderline elitism, it can be easy to lose that original love and wonder and curiosity that is the true contagion of music, for me at least. Going to a school or teaching a kid 1 on 1 reminds me of that original energy force and draw toward music, about discovering this new abstract language to express a part of yourself that doesn't yet have words, thereby learning to understand yourself as a whole in a deeper way. Kids are absolute geniuses. Music education is as much about them as it is for us.
Watch: "Out of Love" ft. Macy Gray – Busty and the Bass
Is there a piece of art particularly important to you - any song, collection of songs that just changed how you listen to and create music?
Louis Stein: Hmm, there are a few that come to mind. Arvo Part's Te Deum, The Giving Tree, Ishmael, Touching the Void.
Is there any direction you see yourself approaching next as a band and guitarist?
Louis Stein: Definitely always trying to expand and explore and box myself into an unfamiliar zone to try and create a home there. Mostly finding myself listening to techno and experimental electronic music, I feel like guitar hasn't really developed a codified role within that music yet. And that excites me!
At Atwood, we like to conclude by asking about music you're listening to and would like to recommend, but as a relatively younger group exploring funk, soul, and jazz - genre(s) with roots in Black history, I'd like to hear recommendations of modern Black artists/music in the same scene as Busty that you'd want to boost?
Louis Stein: Butcher Brown!! Check them out! They are really paving a new path with hip-hop, jazz and soul that is absolutely groundbreaking. A big source of inspiration.
— —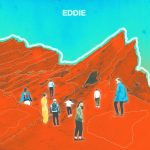 ? © Vincent Bergeron
:: Stream Busty and the Bass ::
---