Isaac Dunbar captivates on his buoyant, bold, and vulnerable song "Bleach," a radiant, sun-kissed fever dream taken off his latest EP, 'Banish the Banshee.'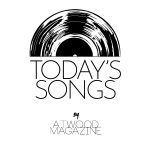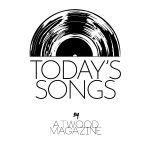 Stream: "Bleach" – Isaac Dunbar
---
From procrastinating to overthinking, avoiding, assuming, and overindulging, we're all guilty of at least some self-sabotage in our lives; Isaac Dunbar is one of the few of us willing to say it out loud, let alone in song. The 19-year-old singer/songwriter owns his actions and their consequences in "Bleach," a radiant, sun-kissed fever dream of baroque pop brimming with bright melodies and bold, confessional lyrics. Dunbar is achingly honest, exceptionally vulnerable, and unapologetically upfront with himself; this is his reckoning as well as his cathartic release, and he puts it on display for all to see, hear, and feel.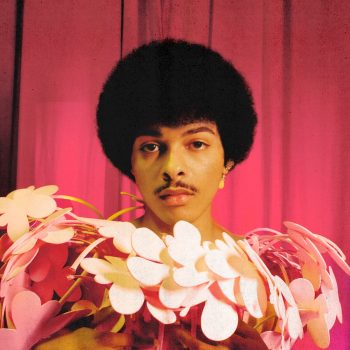 I should bleach my hair
to make my parents mad, especially dad
He's kinda known for having temper tantrums
I'm gonna pierce my face in my rebellion
Wow, what a sin
I felt it coming on, another bender
And it went like this:
I loosened my grip
I called it quits
I ordered a car and left my lover
I said I left my lover behind
like a melody loses his time
And I waited for you to call me
like the lover that you are
So call me like the lover that you are
Initially released as a single this past February, "Bleach" is one of the standout tracks off Isaac Dunbar's recently released fourth EP Banish the Banshee, out now via RCA Records. A singer/songwriter and producer hailing from Cape Cod, Massachusetts, Dunbar has wasted little time establishing himself as a fast-rising indie/bedroom pop sensation. Since debuting just four years ago, the major label-signed teenager has come into his own as a musically assertive and lyrically ambitious artist, with an eye for the eclectic, an ear for the catchy, and a heart squarely on his sleeve. With four EPs, each with at least seven tracks, he has already amassed over thirty songs to his name – an impressive showing that not only showcases the range of his talents, but also his personally and artistic growth over a relatively short timespan.
Following 2019's balloons don't float here, 2020's isaac's insects, and 2021's evil twin, Banish the Banshee is Dunbar's most expansive, creative, and vulnerable work yet. He describes it as a very conceptual EP: "I disguised seven of the songs as parables told from the perspective of my alter ego, named Banshee," he explains "I want listeners to know who I am and where I come from, these songs tell stories about my life and how it led up to Banshee."
"Bleach" represented the first tease of this intimate journey upon its release, with a cinematic vocal performance by Dunbar putting him and his words in the spotlight. Surrounded by orchestral flourishes and captivating harmonies, Dunbar rises with stunning force and charisma, spilling his soul in confessional, often witty lyrics that reveal his innermost insecurities, worries, longings, and desires – not to mention a firm sense of humor and good nature about the whole thing.
If I let you go
Come back and kiss it better
One last time
I don't know why but I do push you away
I know it's cliché when I say
that I'm a classic sign of self-sabotage
A monster dressed in your mirage
Once I said I loved you I ran away
And I loosened my grip
I called it quits
And I waited for you to call me
like the lover that you are
So call me like the lover that you are
"'Bleach' feels as though it's my first single," Dunbar says. "I've taken a lot of time to hibernate and cultivate my sound these past couple of months." Sharing via Instagram upon this song's release, he added that "inspiration came from me being ashamed of my decisions of the past and all of the bad things that were happening in my life; then realizing that I had to take responsibility and move on…"
At just 19 years of age (18 when he wrote this song), Dunbar has plunged deep into himself to explore his own inner workings: Why he is who he is, why he does the things he does – some of which hurt him in the long run – and how he might be able to save himself from himself. He expresses an impressive level of maturity and insight that goes well beyond his years, but perhaps the most exciting aspect to this song is how, in recognizing and accepting these aspects of himself, Dunbar is able to find a kind of liberation and freedom. As previously stated, "Bleach" is not only his reckoning, but also his release.
Even though I left the house
It never fixed the damage
My mood changes quicker
than the paps could catch a bandit
Mommy issues manifest it back into my marriages
This is a sign to bleach your hair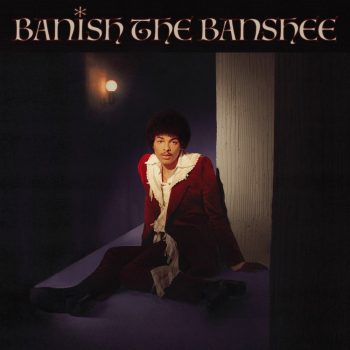 I might butcher a song
Stir the pot just for kicks
I might just burn down a bridge
To get an ounce of your love
If I loosen my grip, if I call it quits
Would you still call me like the lover that you are
Call me like the lover that you are
"Bleach" is as much a euphoric celebration as it is a visceral upheaval for Isaac Dunbar, and from a listener's perspective, we wouldn't have it any other way: Few songs manage to evoke so many mixed emotions in such a short timeframe, but what we're ultimately left with is a sense of self-awareness and reverie. He may have put himself through the wringer to a certain degree, but Dunbar emerges from the other side stronger, more confident, and more self-assured. "Bleach" is an undeniable highlight off the uncompromising Banish the Banshee, not to mention a ray of inspiring light from one of indie pop's most promising, fastest-growing, and truly thrilling music catalogs.
With talent radiating out of every pore, Isaac Dunbar is, without a doubt, one of 2022's artists to watch.
— —
Stream: "Bleach" – Isaac Dunbar
— — — —
? © Jasper Soloff
:: Today's Song(s) ::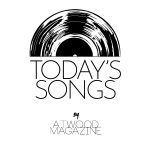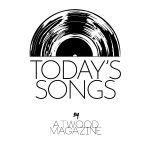 ---
:: Stream Isaac Dunbar ::