Singer/songwriter Tyson Motsenbocker dives into his searing and stirring third album 'Milk Teeth,' an intimate inner reckoning with childhood and adulthood that's as soft and tender as it is visceral, raw, and unapologetically intense.
Stream: "Oh, No" – Tyson Motsenbocker
---
Our childhoods define us, but we can't stay there, because adulthood is a calling to give back, to become the heroes we always wanted to exist when we were younger.
"Oh, no, I'm awake again," Tyson Motsenbocker softly sings at the start of his third studio album.
"Three in the morning, can't catch my breathing, my heart and its beating, oh no…" In an instant, we are swept out of our world and into the singer/songwriter's dimly lit bedroom as he calmly takes us through the panic attacks that have been an unfortunate staple of his life for the past decade. Warm waves of poetic reflection and ethereal indie folk sound gently wash over the ears until suddenly everything stops, and Mostenbocker lets loose in a flood of feverish overdrive. This is the wonder and beauty of Milk Teeth: An intimate inner reckoning that's as tender as it is intense, Mostenbocker's third LP aches with searing energy and stirring passion as the artist dives deep into himself, ultimately creating a record that captures childhood, adulthood, and the space between the two.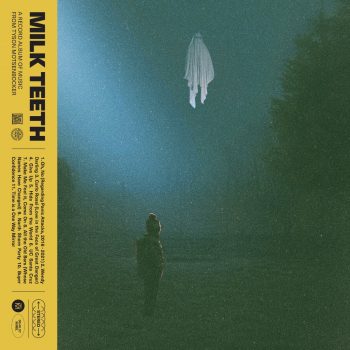 Oh, no, here comes the fear
See myself in the future
Scrooge and chained Jacob Marley
screaming why did you do this to me
Matching Fords driving off to back a call
Pull up the scanner, robbery in progress
On 14th and Congress, oh, no
Oh, no, I can't see the sky
Smoke from the fires with fog on the rise
Like God is a bartender, maybe I'm drowning
Oh, no, or I could just walk into the sea
There's sand in the ironweed, the trees on the beach
Have all turned into shipwrecks, oh, no
Released September 23, 2022 via Tooth & Nail Records, Milk Teeth is the mesmerizing third album from Washington-born, Southern California-based singer/songwriter Tyson Motsenbocker.
"Armed with his acoustic guitar and with a full band setup behind him, Motsenbocker sings about taking risks and jumping into the fray, pushing our own boundaries and making the most out of this thing called life," Atwood Magazine previously wrote in a premiere of the song "Come to California," taken off 2020's acclaimed sophomore album, Someday I'll Make It Up to You. Two years later, Milk Teeth finds the singer/songwriter sounding better than ever as, against a stunningly dreamy and dynamic backdrop, he explores his own memories, relationships, and the little moments that come to define us over a lifetime. Recorded Orange County, California with producer Nathan Cimino, drummer James McCalister, bassist Patrick Dodd, and keyboardist Matthew Wright, Milk Teeth is the artist's most mature, defined, and fully realized work to date.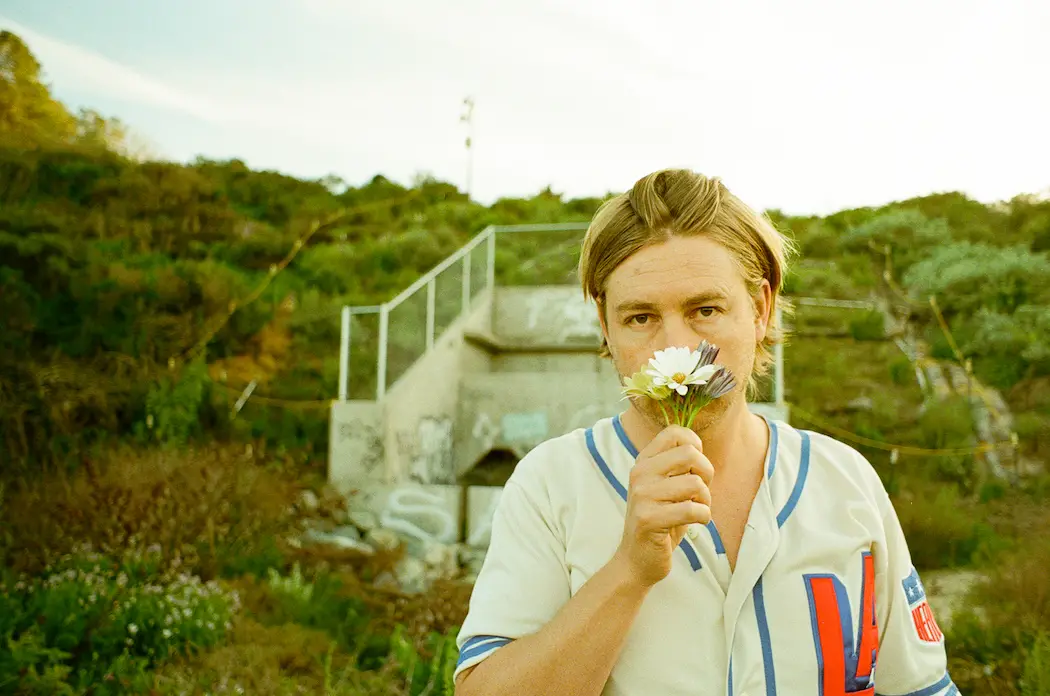 I never told you that it broke me then, and I'm still broke now…
– "Wendy Darling," Tyson Motsenbocker
"I wanted to write a love letter to my youth, and also an exit interview for it," Motsenbocker tells Atwood Magazine. "I wanted it to be visual and textured, something that was cinematic and often uptempo, something that felt like change and growing and disappointment and regret, and also pointing toward a future that can still be better than anything we left behind. Covid was a time that required looking forward and backward. We were waiting, collectively. Where did we come from, where did I come from, and what does that say about what will come next?"
"There's a sense of longing in it," he adds. "There's nostalgia and a pointing to the future. Milk Teeth is my best record, and it's a thing that exists as a sum of its parts and otherwise. I think Milk Teeth is something that is beyond me, now."
The album's name refers to the lost innocence, growth, and emotional transformation experienced throughout its eleven songs. "I saw a poem from a 17-year old kid who described adulthood as carrying our milk teeth into the darkness," Motsenbocker recalls. "Milk Teeth are another word for our baby teeth, the first things we lose as we move into the future, the dark unknown of tomorrow. It grabbed me and didn't let go."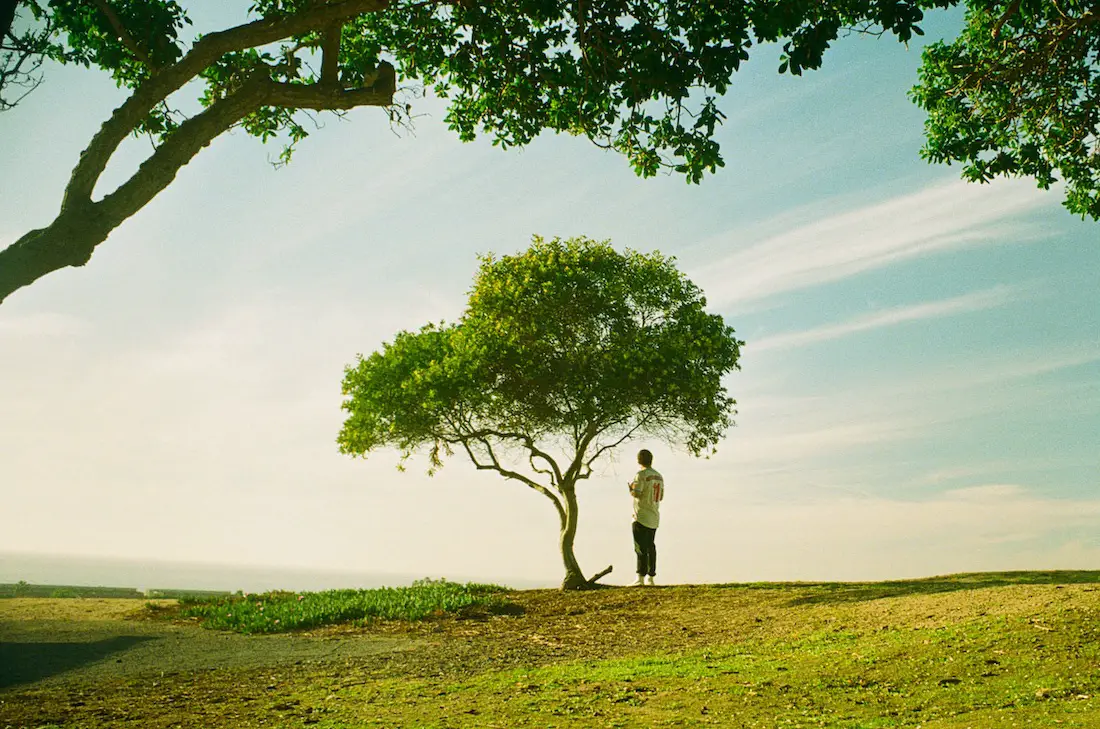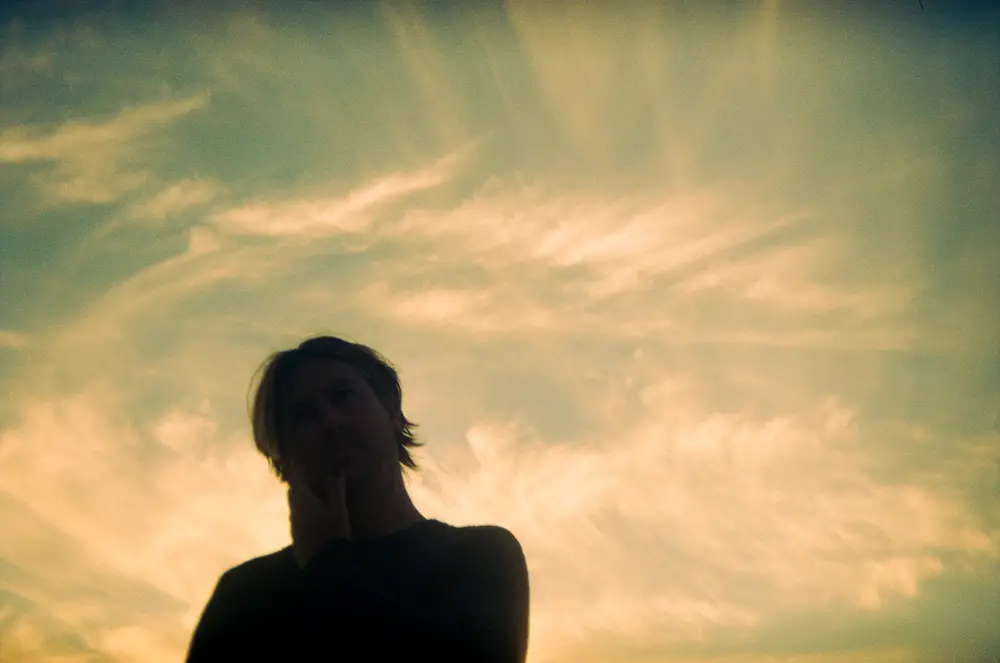 Motsenbocker likens these songs to the "summer after you graduate from high school where you're walking the line between the confusion and excitement of childhood and the gravity of being an adult." It's a gray area as full of adrenaline and possibility, as it is existential dread and fear of the unknown.
We feel that potent mixture of emotions right off the bat in "Oh, No (Regarding Panic Attacks, 2016-2021)," the album's enchanting, soothing opener that wakes us up with that caustic jolt of overdriven cacophony in its final moments. From there, songs like the enthusiastic, uplifting standout "Wendy Darling," "Carlo Rossi," and "Hide from the World" find Motsenbocker weaving exceptionally warm, buoyant soundscapes in which he sings about growing up, love, joy, and friendship, the concept of home, and his own place in the world. Moments of calm, charm, and churn coalesce throughout Milk Teeth; whether he's confessing, "I don't wanna fall in love this time," in the achingly evocative "UC Santa Cruz," or reeling through nostalgia and time's unavoidable pulse forward on "All the Old Bars (Whose Names Have Changed)," Motsenbocker makes space for his audience to pause and indulge in reflections of our own – for each of us is as much a victim to time as he is; we are all growing up at the same clip, getting a little bit older and further from our childhoods every single day.
It's hard for Motsenbocker to choose a single favorite moment, but he does have a few highlights. "I love "Give Up," I love "Wendy Darling" and the strings and horns on 'Time is a One Way Mirror,'" he says. "I love how 'North Shore Party' changes halfway through… I love the album a lot; it's a piece of me."
Learning backseat lessons
In the white church van
While everyone was inside
Dropping pizza on the floor
And we too have seen it,
The surf, the shore
Listening though we land no more
Down the street to go to Max's Party
Drive like Magnums Ferrari
Throwing up your mom's locked Bacardi
The whole school thought the vodka had gone bad
Signed off on your loans for college
Best friend took the anabolics
Worked up my nerve to call you
The old men say the decades don't pass slow
The old men say… The old men say…
---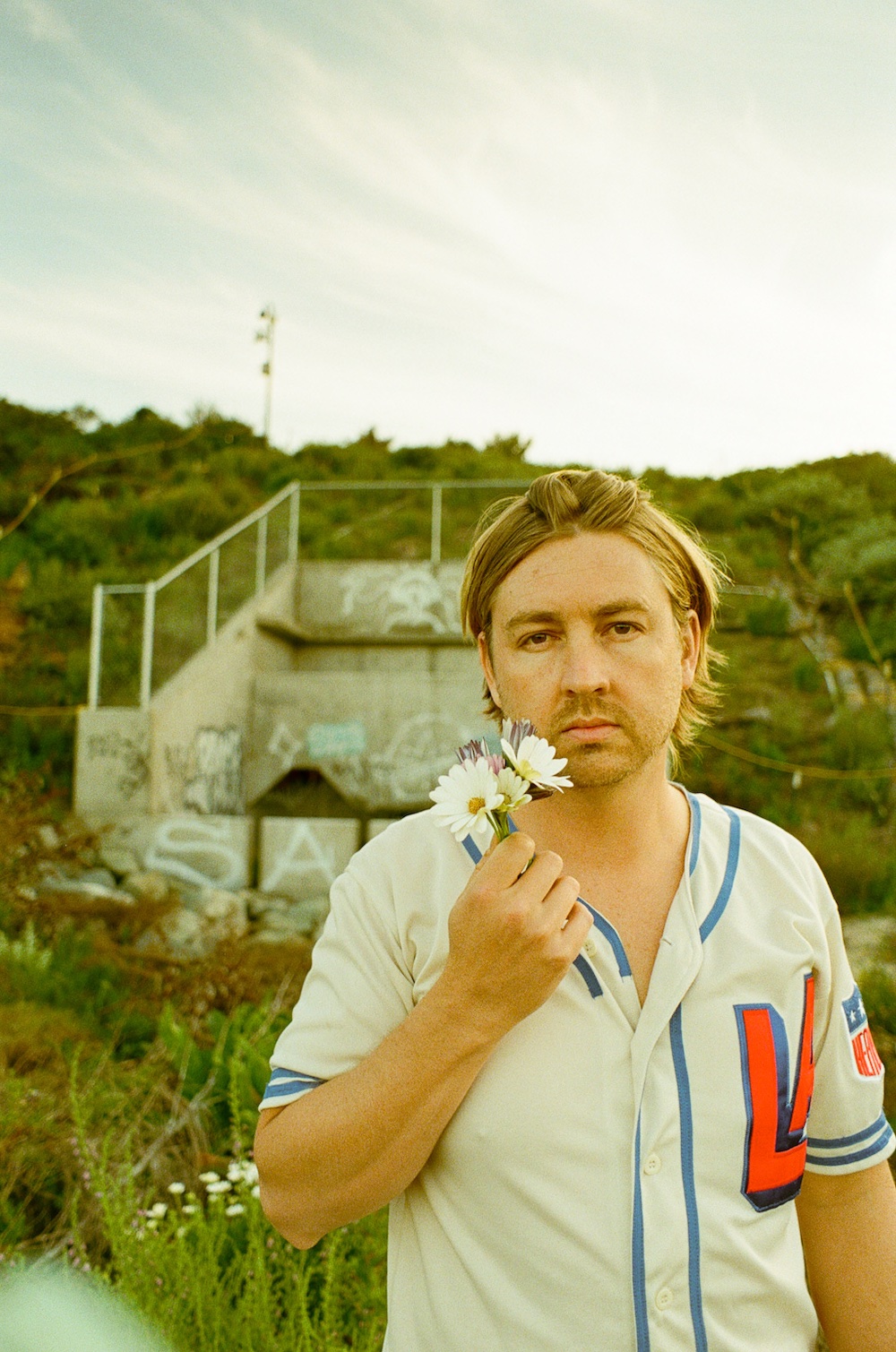 We're De Los Muertos skeletons, head back to howl with the ambulance…
– "Carlo Rossi (Love in the Face of Great Danger)," Tyson Motsenbocker
Milk Teeth is vulnerability manifest: An intimate outpouring of the artist's innermost self. Motsenbocker is unleashed on this comforting, cathartic album that at first rejects, then gingerly explores, and ultimately embraces the full spectrum of life, time, and the transition from childhood into adulthood.
"I want people to know that our childhoods define us – but we can't stay there, because adulthood is a calling to give back, to become the heroes we always wanted to exist when we were younger," Motsenbocker shares. "To resist selfishness and fear – it's how I feel now, having gone through Milk Teeth and come out the other side."
Experience the full record via our below stream, and peek inside Tyson Motsenbocker's Milk Teeth with Atwood Magazine as the singer/songwriter goes track-by-track through the music and lyrics of his third album!
— —
Stream: 'Milk Teeth' – Tyson Motsenbocker
:: Inside Milk Teeth ::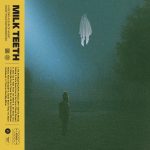 — —
Oh, No (regarding panic attacks, 2016-2021)
"Oh, No (regarding panic attacks, 2016-2021)" is a song about the panic attacks I've been having in the middle of the night for a little less than a decade. Some years are worse than others. The album is about adulthood, and I think there was something that would happen in my subconscious that would wake me up – a feeling that I had been unaware of the dangers in the world, that I was unprepared and vulnerable in the new world I had been thrust into.
Wendy Darling
Wendy Darling is about the girl from Peter Pan. She represents adulthood and the act of growing to me – the antithesis of Peter, someone who has seen the wonder and beauty and adventure in the world of children and still refuses to stay there. Maybe Peter is the villain, someone who is happy to live on forever with selfish goals and desires. I think Peter Pan is about growing up, and, as my literature professor once told me, the last line in the book is the most important. In the case of Peter Pan, the last line, said by Wendy – We too have seen it, the surf, the shore, listening though we land no more.
Carlo Rossi (Love in the Face of Great Danger)
Carlo Rossi (Love in the Face of Great Danger) is a song about a riot in Mexico. In John Steinbeck's Tortilla Flat, the working-class Mexicans (called "Paisanos") spend their evenings looking for gallon bottles of wine, which they drink by placing one finger through the glass loop in the bottle and resting the weight in the crook of their elbows to drink from it using only one hand. The act of drinking from the bottle turns the drinker into a kind of Roman statue, with their elbows pointed up toward the stars. Even the Paisanos with the hardest luck can find joy and rest in a bottle and a conversation. 'Carlo Rossi' is about the love, the joy, and the warm friendship that exists even, maybe especially even, against the backdrop of chaos.
Give Up
I wrote Give Up watching a young couple living in their van. I have a little recording studio by the beach in Encinitas, California. There was this couple living in their van by the beach – they were parked across the street from the American Legion. I sort of watched their relationship fall apart in slow motion, and over time I began to imagine my own failed relationships and to project my own failures onto this guy. He seemed like somebody she should have given up on. There were so many times I was that guy. He was a Peter Pan surf bum and he had nothing to offer her, but she would have given him anything to make him worth saving.
Hide from the World
Hide from the World is based on one of my favorite fantastic devices from the media of my childhood – something that looks small on the outside and then gets bigger on the inside. Things like Mary Poppins suitcase, or the Harry Potter tent. Oscar the Grouch's trash can house and Snoopy's dog house. I think it comes from the feeling of getting squeezed out of California. It's so hard to find space there. Maybe if I could have something small I could carry around that is magically bigger when you go inside, maybe then there would be a place in the world for me.
UC Santa Cruz
UC Santa Cruz was the last song we wrote for the album. It felt right to have a song about college in the middle of an album about growing up. One of the major themes in the album is the idea of trying the same thing over and over and expecting to get different results. I was thinking about Richard Prior lighting himself on fire. What kind of pain would you have to be experiencing, if being on fire was the better alternative? Sometimes I think we make decisions that we know will end in heartbreak or suffering, because the alternative is to live with the suffering that is screaming at us from within ourselves.
Make Me Feel It, Come On
I got married during Covid. We eloped in Joshua Tree in December when the desert was gray and ominous and cold and windy. I wrote Make Me Feel It, Come On for my wife. I always thought love was simple, you fall in love, you get married. In our case the world was closed, her Canadian family was stuck on the other side of the border. She couldn't work and I was broke because of the music industry grinding to a halt. But we were in love, and she kept stealing my tee shirts.
All the Old Bars (Whose Names Have Changed)
I wanted there to be a lyrical moment where the album reached an ultimatum – this time, everything is going to change. It has to. There's an element of loss, of moving on and leaving behind when that happens. Your old friends are all drinking at the same old bars, even when the bars themselves have moved on. The verses are little vignettes of my friends who have been forced out of their old lives into something familiar, but vastly different. Ski bums with broken backs, people moving back to San Francisco, a city which is unrecognizable from before. Almost exclusively, growing up requires breaking ties with your own past, and some of the people who represent it.
North Shore Party
North Shore Party is about Oahu – or specifically a friend of mine who lived there for a decade and ran out of money and had to live in my garage when he moved back to California. I wanted the song to represent change, the production in the first half is all electronic, and in the second verse the organic elements come in, real bass and drums. When I think of you, you look like children – one of life's most undignified tragedies is to have your circumstances make your decisions for you.
Buyer Confidence
Buyer Confidence sort of fell out of the sky into my lap. It's about childhood heroes. The ones who let us down. Tiger hanging from his seatbelt. What's left to do – when your adulthood is marked more by disappointment than anything else? To disappoint the disappointment, fail to fail, defeat defeat. To believe in the believing, the kind of hero that I need.
Time is a One Way Mirror
Time is a One Way Mirror took me a couple of years to write. I would sit at the piano and these little dream-like images would come out of it. Sitting in a dark basement surrounded by all of my childhood toys. Somebody who never made it, talking about the glory days, soaked in gin and regret. He tore at his letterman, cursing the world that has good things and bad things and good things we held too long. I think more than anything, this song is about regret. People who say No Regrets are the ones who are harboring the most, I believe. Of course we regret. How do we learn from them, how do we move on? Because we can yell at the past versions of ourselves as long as we like – we can see them, but we can't talk to them. Time is a One Way Mirror.
— —
— — — —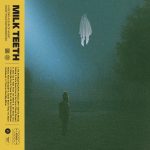 ? © 2022
:: Stream Tyson Motsenbocker ::
---