Sombre and sincere, Treasure's latest EP, 'Suffocation & Air,' is an in-depth look at how the artist processed a traumatic experience and how he took himself out that headspace.
by guest writer Eleanor Forrest 
— —
When speaking to musician Treasure, he mentions that he's just come home from a 12-hour shift in a mental health ward. That alone is enough to impress but the musician is also in the midst of studying for his degree; describing him as dedicated does not do him justice.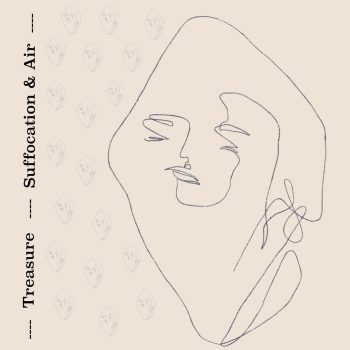 With the release of his new EP, Suffocation & Air, the London-born musician has been using his craft to express his innermost thoughts; from being unable to fit in to processing trauma. "When I come to create music it's like a stream of consciousness. I'll listen to what that music is telling me and once I've written the lyrics I'll look back and start to understand where they are coming from."
Created after his first EP, the self-titled Treasure, Suffocation & Air serves as a marked departure from his more energetic side to encapsulate the melancholic elements of his personality. "'Suffocation & Air' is a project based on how I spent a lot of time at home just overthinking and overplaying things and how I got out of that headspace… it's actually a conversation with the feminine and masculine parts of myself."
Treasure's music works as a catalogue of sincere and authentic emotions. Accompanied by the sombre, relaxed sound of this piece of work, it's clear that he's taking on more with this collection than he has done before. "I didn't want to get stuck in a box and try and make the same things or hit the same notes. I wanted to go a bit out there and be true to myself."
Stream: 'Suffocation & Air' – Treasure
---
Music has an uncanny ability to help us experience whatever mood we're in. It's the perfect accompaniment to some of our happiest days and it can take us back in time to memories we didn't know we possessed as well as ride some of our most destructive emotions. But for those that create the music we enjoy, the experience can be incredibly intimidating. This is especially true when it's done so in order to process traumatic memories – where do you even start? For Treasure, though, if he didn't have music to act as his vector of expression, he's not sure what else he would do. "It's been the crutch for a very long time."
"When I'm creating music I'm not thinking about all those things that have happened in the past, it's only when I come back to assess the lyrics and the sound that I actually realise I know exactly where it's coming from. I'm not reliving… it's almost like I'm letting go in a very natural way."
Suffocation & Air details how the singer-songwriter's life drastically changed after he experienced a traumatic assault. Using the track "You and I" to process this, the song is a Trojan Horse as the listener can initially mistake it as just a love song. However, the artist uses it to express how he found himself trapped both mentally and physically in the aftermath of the experience. "After going through what I did, I didn't want to leave the house. I wasn't working consistently and I wrote a couple of songs to try and get the ordeal out of my head but they didn't feel natural. Then I met someone."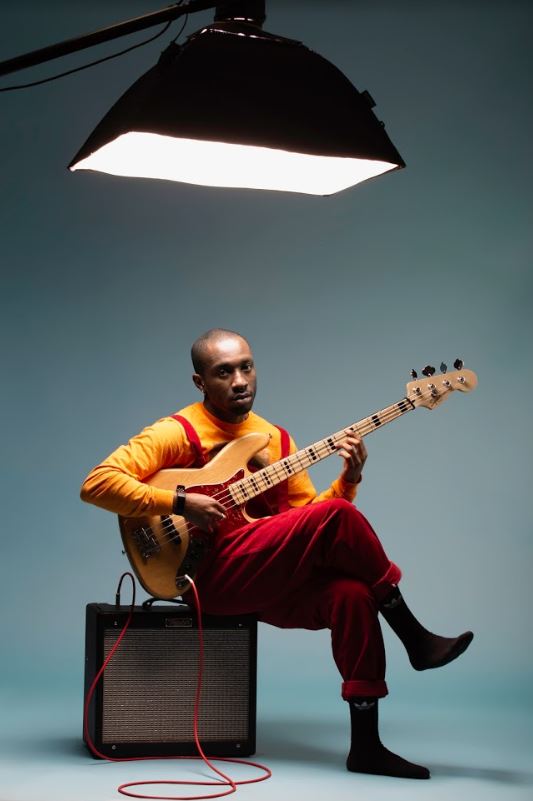 Now, more than ever, we can understand the importance of social interaction. As we self-isolate to combat the effects of the pandemic, we realise what we had taken for granted. Before the world was grappling with COVID-19, many of us believed we weren't as sociable as we now realise. The current situation has highlighted how we underestimated the power of social interaction so much so that even the more introverted of us are missing human interaction. "She made me come out of the box and deal with it…during the song I speak of how she made me open up and become who I truly want to be and ask why am I still stuck at home, feeling this way."
Within the track and a lot of the album, there's an emphasis on breathing space. Though there are a lot of musical elements within each track, none of it feels busy. Rather, they meld together to create a kaleidoscope of sound, instantly projecting a sense of calm. When discussing this, Treasure mentions how he wanted to achieve this feeling after realising the benefits of yoga and meditation. "I was trying to find other ways besides music to try and calm myself down and to get myself out of that headspace. So I signed myself up for a yoga class, just to try, and I ended up leaving so much lighter and from then on I try to incorporate that in my music…I think the most important and poignant line in that song [You and I] would be 'breathe, just a moment' I've got a lot of lines like that and throughout my music in general."
It's this breathing space that adds to the charm in Treasure's music. Rather than creating upbeat anthems fit for a stage of thousands, his craft is in his ability to create a calm and relaxed atmosphere with his sound that looks to ease the listener. By creating such a calming sound, Treasure enables himself to become part of the fabric of our daily lives, giving us the breathing space we didn't realise we needed.
— —
Eleanor Forrest is a freelance writer based in the UK, previously her work has appeared in Metal, Audiofemme, and Billboard. When she's not working you can usually find her buying unnecessary pieces of homeware, singing in her flat, and writing for fun. Follow her on Twitter – @ForrestEleanor – and Instagram – @forrest_witch.
— —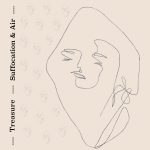 ? © 2020
:: Stream Treasure ::
---