Cleveland jangly power-pop trio The Sonder Bombs critique male mediocrity and privilege in "I Don't Have One Anymore."
Stream: "I Don't Have One Anymore"-The Sonder Bombs
---
One of the most moving moments in Lady Gaga's Netflix documentary Five Foot Two is when she's expressing her frustration about her relationships suffering due to her career and ambition.  In a moment of frustration, she states, "My threshhold for, like bullshit with men, is just-I don't have one anymore." Cleveland's The Sonder Bombs open their most recent single, "I Don't Have One Anymore" with this sample, which they also nicked the title from. The jangly power-pop trio take Gaga's expression of personal frustration and use it as a rallying cry against male mediocrity.
It's gotta be hard to break even
When you're doin the same thing
the dude before you just did
Take a seat, not for me to peek through
But for you to take a break
from standin on those worn out shoes
Frontwoman Willow Hawks commands the track with the fullest strength of her voice.  The song is built around the sort of standard acoustically driven anthem with electric flourishes.  The distortion that's been added to the group's trademark ukulele is a wise touch.  It disguises the often annoying instrument to a point where a casual listener may not even realize that one of the band's signature touches is the inclusion of a uke.  Hawks is at the forefront of this track though.  Her voice is often powerful, but she does embrace some melodrama during more emotional lyrics and allows herself to be a little more airy.  Just like in Five Foot Two when Gaga goes from sobbing about an ending relationship to being over it, Hawks' voice reflects the many different emotions that often come with getting past a massive amount of bullshit.
Like the quote that comes at the top, Hawks' lyrics are often thoughtful but a productive of anger.  Best summed up in the bridge, Hawks' repeats:
You could help me
That's what they all say,
But I don't buy it.
Her voice goes from a soft, resigned nature to annoyance to straightforward furious by the time she repeats it for the third time.  A very visible sign of wear on a relationship, fling, or even just a friendship.  This is a microcosm of the song.  As the first verse sees her trying to be sympathetic, and the second verse shows that she's pissed:
Everyone's leaving
Cause you failed once again
To change the narrative
I'm red-faced and seething
Shut the doors
There's nothing new in store
And I'm so bored
I'm worn out on you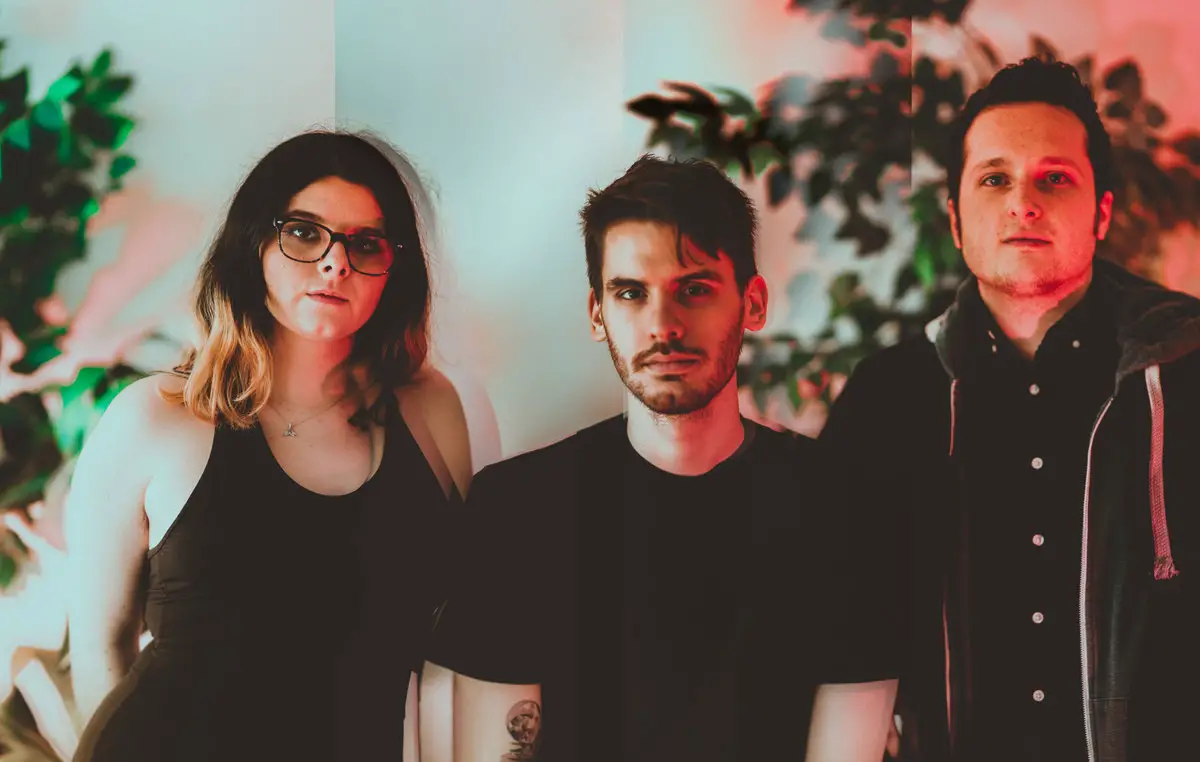 By the track's end, she is straight up confrontational, telling the song's object, "I don't have to explain myself to you" and "You should fear me."  While there have been a number of great indie-rock songs about women confronting male bullshit (of many different kinds) in the past few years, none have been as blunt as Hawks is singing, "You should fear me."  It's fiercely empowering, a stance that is usually reserved for Rico Nasty tracks, not quirky pop-punk.
While The Sonder Bombs are still gaining clout from their excellent 2018 album Modern Female Rockstar, "I Don't Have One Anymore" and a recent feature from Hawks on a track from Proper's upcoming sophomore album show that The Sonder Bombs will be a force to be reckoned with in indie-rock and pop-punk.
— —
— — — —
? © Rachel Malvich
:: Today's Song(s) ::
:: Stream The Sonder Bombs ::