Though his next note may come from anywhere, you will hang on Westerman's every word just the same in the single "Think I'll Stay."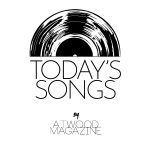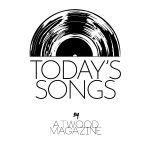 Stream: "Think I'll Stay" – Westerman
---
Released in March, "Think I'll Stay" begins sharply. What little there is by way of an introduction is curt but catchy. Westerman immediately sets the scene, juxtaposing the luxury of a "king-size bed" with the fact that he isn't sharing it with anyone.
'Think I'll Stay' is one of the latest songs from the Londoner ahead of his debut album, Your Hero Is Not Dead, due in June. Though it is by now wise to expect the delightfully unexpected where Westerman is concerned, if this track is anything to go by, we're in for a treat. Indeed, his melodies are as unconventional as ever, filled with dog-legs and key changes that only he can get away with. The synths that swirl quietly at the base of the track mean it is hard to predict where 'Think I'll Stay' is going; there is a fluidity to the song, which comes as a surprise given the blunt, albeit stylish guitars.
The light, simple off-beat underneath the track neatly keeps it on track amid Westerman's sudden melodic turns, but perhaps the song's most consistent moment is its irresistible hook. It is a cyclical, disorientating motif, which Westerman delivers with his inimitable voice. He elongates the riff in question longer than many would dare to, but given it sticks out above the hypnotic meandering of the rest of the track, it does not feel awkward, nor outstay its welcome in the chorus.
Chronic pain,
You're in chronic pain,
And I'm traveling,
To where people need me,
A young man is saying
That it's just another day
'I will die at work,
Until then, keep me entertained'.
Now I don't know
I don't know how I got here,
But now that I am, I think I'll stay
There is a vagueness in the lyrics, and a bewilderment in the refrain. It is not a happy song. The only certainty lurking in either the lyrics or music pertains to mortality, whether it's the young man's pessimistic work-life imbalance, or Westerman's allusion to his "friend" as akin to death. Perhaps, however, the artist's irregular melodic escapades are his own way of "cheating death", evading the morbid lyrical content through his contagious changes in pitch and tone.
Whatever "Think I'll Stay" is, it is not pedestrian.
Westerman is not merely whetting our appetite for his long-awaited album, but has crafted a truly unique, open-ended song full of tightly-layered sounds, precise vocals, and twists and turns you won't hear coming, no matter how hard you try.
— —
Stream: "Think I'll Stay" – Westerman
— — — —
Connect to Westerman on
Facebook, Twitter, Instagram 
? © Bex Day
art © Bráulio Amado
:: Today's Song(s) ::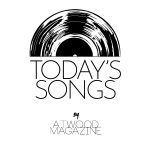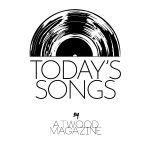 ---
:: Stream Westerman ::