With their larger than life sound, El Ten Eleven's "We Don't Have A Sail But We Have A Rudder" opens a dialogue about destiny, fate, and the roles those in our life play in it all.
— —
Why run away from what's happening now when you could run towards it? El Ten Eleven's Kristian Dunn and Tim Fogarty present this question with their upcoming album: Banker's Hill. An exploration of living in the moment, each track in the album dissects that main topic further, going deeper into each subject and coming out with harmonic triumphs not heard elsewhere. With their latest single, "We Don't Have a Sail But We Have a Rudder," El Ten Eleven takes its listeners on a voyage of destiny, and we at Atwood Magazine are proud to be premiering it today.
"We Don't Have a Sail But We Have a Rudder" – El Ten Eleven
---
There have been many noteworthy musical duos throughout time, but none truly compare to the sound that El Ten Eleven creates. The L.A. based band is comprised of duo Kristian Dunn (bass, guitar) and Tim Fogarty (drums). The two achieve a sound that most would assume comes from a typical 6-piece band through their clever use of looping pedals, allowing them to create these bursting harmonies that uplift, strike deeply, and, most importantly, get you moving.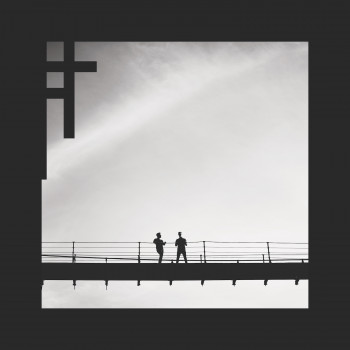 Normally producing their own music, the pair opted to bring on a producer for this latest album – Sonny DiPerri. The decision has only been positive, allowing the duo to grow without compromising their signature alt-rock vibe which has made a space within the music sphere that is wholly occupied by them. The elaborate soundscape of groovy basslines and bustling guitar playing blend gorgeously and, as a result, create complex, deeply felt music. All of these features and more are heard and felt with this latest single.
"'We Don't Have A Sail But We Have A Rudder' refers to the feeling of being in control of one's destiny but getting almost no help," says the duo to Atwood Magazine. "It's challenging but hopeful." The message is received perfectly. From the start of the track the listener can immediately tell this will be no ordinary adventure. The tune begins with a consistent guitar melody and drum beat, setting the stage for what is to come. A bit further in the first use of what feels like synths can be heard, providing a delicate twinkle that turns into an onrush of a guitar and drum mashup. "One of the things that is interesting about our band is that we don't use keyboards, but it sounds like we do," Dunn explains.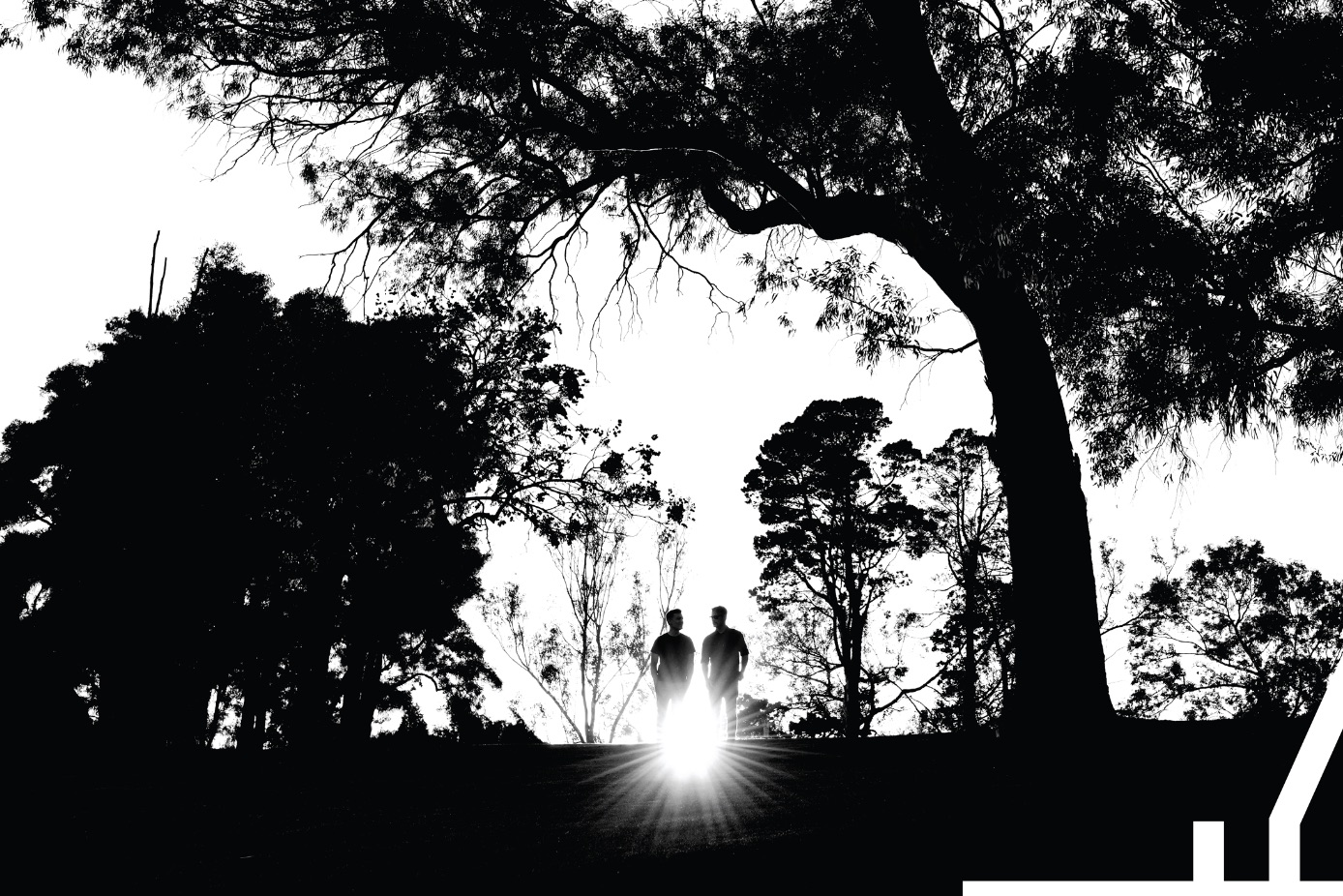 At the one minute mark, things begin to slow down. With the use of the looping pedals, we hear multiple guitar melodies blending together in perfect harmony along with the drum beats accompanying it. "Metaphorically [one's destiny] is represented by the bridge section where the bass and drums play in 7 but the harmonics continue on in 4" explains the duo. They couldn't have nailed that sound any more perfectly. You hear that challenge, the sound of exploring your own destiny alone, and despite knowing the difficulties of it you press on because that feeling of hope rests within you.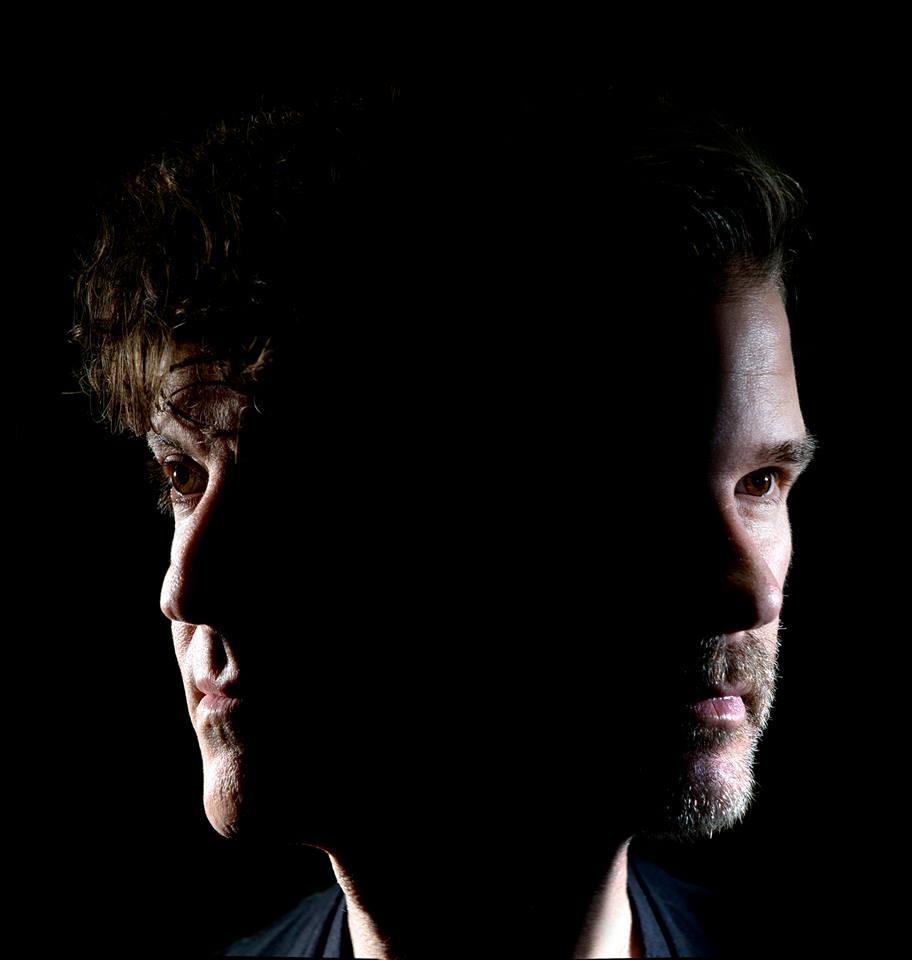 During the outro, around the 2:40 mark, a bustling arpeggio starts up and leads the listener to the finale. It starts with multiple melodies occurring and slowly trickles its way back down to only two, just as the intro was. It's a familiar ending that showcases the journey's end. The listener has faced their destiny and come out better for it.
What makes El Ten Eleven truly standout is that upon initial listen, it seems that most of the sound is computer generated, but when that false veil is lifted one will see an immensely talented duo of rockers. "We Don't Have A Sail But We Have A Rudder" showcases that talent phenomenally while also providing a story of discovery and realization. A ship without a sail will provide a fairly challenging trip. However, with a rudder, that trip is still possible. The same can be said with one's own adventures in life. Despite having little help, you still have control, and as long as you have that, hope will remain.
Check out their tour dates below and be on the lookout for Banker's Hill dropping August 10 via Topshelf Records.
— —
— — — —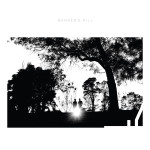 ? © Mark Owens
:: Stream El Ten Eleven ::
---
:: Banker's Hill 2018 Tour ::
9/05 – Morro Bay, CA @ The Siren
9/06 – Santa Cruz, CA @ Catalyst Atrium
9/07 – San Francisco, CA @ August Hall
9/08 – Reno, NV @ Saint Bar
9/09 – Sacramento, CA @ Harlow's
9/12 – Bend, OR @ Volcanic Theatre
9/13 – Portland, OR @ Doug Fir
9/14 – Seattle, WA @ The Crocodile
9/15 – Spokane, WA @ The Bartlett
9/18 – Boise, ID @ Neurolux
9/19 – Salt Lake City, UT @ Urban Lounge
9/20 – Ft. Collins, CO @ Washington's
9/21 – Denver, CO @ Summit Music Hall
9/22 – Santa Fe, NM @ Meow Wolf
11/06 – St. Louis, MO @ The Old Rock House
11/07 – Indianapolis, IN @ HiFi
11/08 – Ann Arbor, MI @ Blind Pig
11/09 – Grand Rapids, MI @ Pyramid Scheme
11/10 – Chicago, IL @ ChopShop
11/13 – Madison, WI @ High Noon Saloon
11/14 – Milwaukee, WI @ Shank Hall
11/15 – Minneapolis, MN @ 7th Street Entry
11/16 – Omaha, NE @ Slowdown
11/17 – Kansas City, MO @ Record Bar
11/29 – Los Angeles, CA @ Teragram Ballroom
11/30 – San Diego, CA @ Casbah
12/01 – San Diego, CA @ Casbah