In their new video for "Design," Atlanta electro-pop trio Reptile Room dive into the push and pull between desire and reason. And the result is just as easy to dance to as it is for sobbing in your bedroom.
— —
It's another long night, the darkness oppressive. The space next to you feels more empty than usual, and that's when the thoughts start creeping back. It's been countless months, and yet you can't shake the loneliness. It might as well have happened yesterday, the wounds fresh and festering. You wonder if you'll ever feel differently, or if this craving is just a part of you now. You're a junkie forever reaching for their next fix.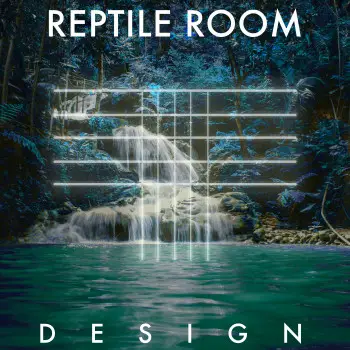 It doesn't matter that this empty bed has its reasons. The heart wants what it wants, and your mind does back flips to justify it.
Kicking a toxic relationship can feel a lot like withdrawal symptoms. No amount of mental justification can squash the lingering desire. Even time can act against you, obscuring the reasons that led you to move on. To quote Bojack Horseman (perhaps an Atwood Magazine first): "When you look at someone with rose-colored glasses, all the red flags just look like flags."
Atlanta natives Reptile Room explore this catch-22 with their new track "Design." "[It] focuses on the feeling of constriction," says lead singer Sami Michelsen. "The urge to speak is overwhelmed with the inability to properly express the feeling." The need to reach into the past can sometimes engulf you, though you know it may be a self-destructive choice.
Setting the mood with an ethereal soundscape, the reverb-soaked melody recalls a past viewed from far away. At this distance, it's hard to keep the facts straight, to keep one's resolve in the face of isolation and sepia-toned memory. The only truth is that the past seems sweeter, that whatever bad wasn't enough to justify this isolation.
It's funny how I can't live without you
I wanna lay right next to you
I can pretend to
It's funny how I slip right through your fingers
Every night.

Atwood Magazine is proud to be premiering the video for "Design," the new single by Reptile Room off their upcoming album Jade. Shot in unbroken slow motion, the visuals echo themes of a dreamlike distance, seeing one's past warped by heartache and the passage of time. Alone in the woods, Michelsen croons with nothing to comfort her but the sound of her own voice twisting its convenient narrative. By the time the chorus hits, that voice breaks into a kaleidoscope of disjointed loops. Words begin, end, and overlap without forming a coherent thought. Her desire overwhelms and consumes, suffocates and drowns. When she later disappears beneath the surface of a bathtub, the metaphor feels unmistakable.
Reptile Room formed in Atlanta in 2017 as a collaboration between Bill Zimmerman and brother/sister pair Sean and Sami Michelsen. Musically, they've always aimed to add new dimensions to the sometimes rigid realm of pop music, teeing up emotionally naked, confessional blends of electronic bliss. The trio collaborate on every aspect of their musical partnership from recording and mixing songs, to editing photos and designing their videos. Though still in their infancy as a group, they've garnered attention from MTV, E!, and Red Bull, and even landed on Creative Loafing's "25 Atlanta Summer Jams" list for their self-titled EP.
With cuts like "Design" that bridge the gap between laidback vibes and quiet introspection, it isn't hard to see why. The song fits nicely in the current wave of "sad bangers," beach-ready chill house tracks that hide explorations of heartache and trauma. It's undeniably suited toward tequila-soaked afternoons of 90+ degree heat, but in the dark, its wet atmosphere and rhapsodic beats embody a different mood.
It's funny how I still can't say I'm sorry
By design
It's funny how I change the past to ease my mind
And every day I face it
Then I rearrange it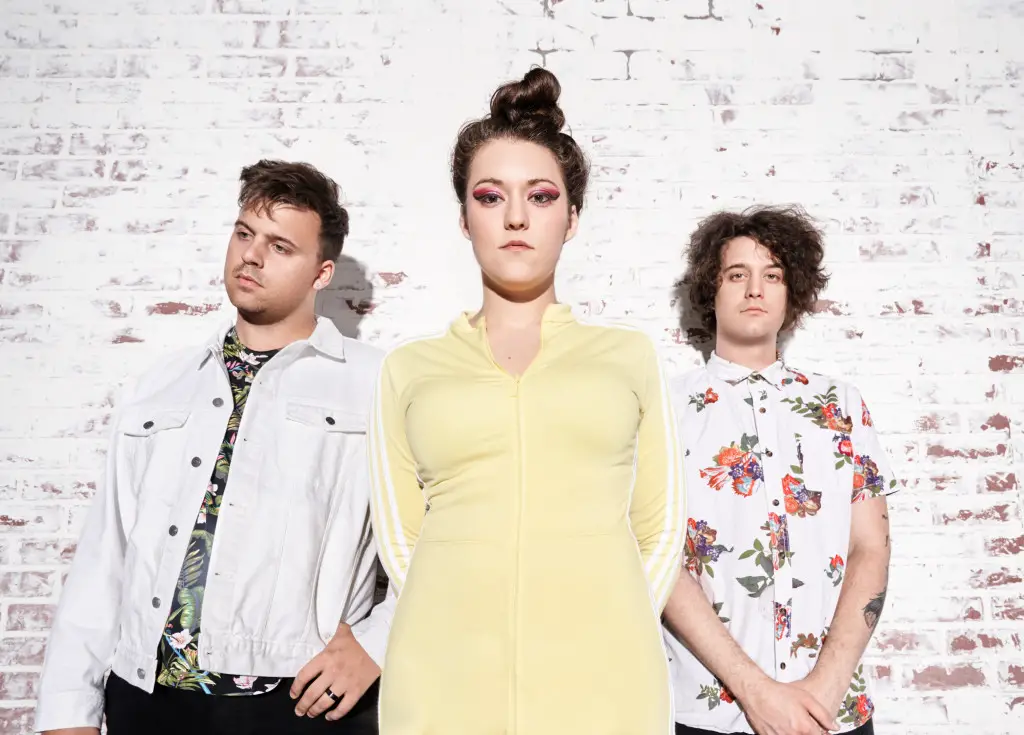 "I can't find the words" is the sentiment," explains Michelsen. "The want to communicate is there, but the ability to do so is not, and that's a complicated feeling." She knows the distance between her and an ex lover serves them, but can't help the yearning. It's a simple, oft-repeated sentiment — wanting to go back to a lost relationship — but Reptile Room dives headfirst into the psychological muck beneath. Why do we want the things we know are bad for us? Why are our memories such unreliable narrators when recalling past trauma? If this relationship ended for a good reason, why do we want to reach out? "Design" argues that this might just be a part of the human condition. It's by design that we want and it's by design that our emotions begin to drown us.
But it's not a hopeless situation. We may feel trapped by our inability to speak or our inability to move on, but voicing these emotions can help us make sense of them. The only way out is through. Maybe not dancing through the sadness necessarily, but riding it until the wave subsides.
Watch "Design" exclusively on Atwood Magazine! Reptile Room's Jade is due Summer 2019!
Watch: "Design" – Reptile Room
— — — —
? © Mike Colletta
:: Stream Reptile Room ::