Canadian singer/songwriter Trevor Sloan captures the dazed and confused spirit of his youth in "Green Summer," the first single off his upcoming third album 'Green Reflections' under his own name.
Stream: "Green Summer" – Trevor Sloan
---
The sun is shining bright, a fresh breeze of wind is finding its way through your hair, and your mind is daydreaming itself away. Your eyes are blinded by the brightness of the sun and your mind is feeling confused about life. The summers of our youth; everyone knows them, some had them already, some want them back so desperately, and some of us are living through this shaping time right now.
Atwood Magazine is proud to premiere the song "Green Summer" by Canadian artist Trevor Sloan, the lead single off the singer/songwriter's forthcoming new album Green Reflections (out later this year). In this single, Sloan recaps our ears into a shaping event of his youth, accompanied by confusing emotions and reckless teenage spirit.
Trevor Sloan is a singer/songwriter, and multi-instrumentalist, based in Canada's largest city, Toronto. His musical creations infuse intimate vocals with acoustic instruments and old synths, drawing inspirations from singer/songwriters from the '60s and '70s but with an intriguingly modern twist. Sloan has been writing and recording music for over ten years, previously releasing six LPs under the name Phono d'enfant. In premiering his song "Faces I Love" last year, Atwood Magazine's Mitch Mosk described Sloan as an old soul: "In an era of uncertainty and disconnect haunted by questions of identity and purpose, the seasoned singer/songwriter radiates calm security and self-knowing."
This year, Sloan will release Green Reflections, the third album under his own name, telling stories about getting older, falling in love, being young and fearless, and the daily magic he spots in his familiar Toronto neighbourhood. "Green Summer," the album's first offering, tells Sloan's listeners a story of his youth in Markham, a suburb close to the country, capturing a sense of restlessness, vulnerability and teenage rebellion.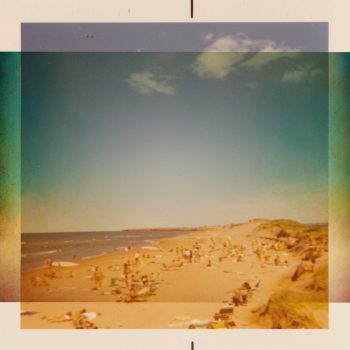 Before the lyrics set in, a short acoustic guitar solo starts to play and sets a simple atmosphere for the song. As soon as the lyrics start, Trevor Sloan is captivating us into his youth, allowing us to step into an illustrated daydream in a warm summer setting:
I was riding a bike with a cast on my right leg
I was skin and bones, rock and roll, not afraid
Green green summer
The first line is about an event in his young years when he broke his ankle, so says Sloan. He is talking about this unique sense of coolness and fearlessness, which is resting in every teenage body. The way to express yourself and your undiscovered soul are through music, a language that we all speak, without a doubt. In your teenage years, music makes you feel understood, and most importantly, heard. Whatever kind of music your ears fall for, it is giving you a sense of reassurance that there is someone out there, understanding your confused mind, even at times when you fail to explain what you feel. You feel curious about the world, you want to figure out who you are and where you belong, and at the end of the day, you don't know what is to come.
The chorus of the song is switching the tense from the past to present, describing the artist's emotions about his youth now:
Wandering in the old green summer
where drifts the dust, where youth must come again
Sometimes, when we look back on our lifeline, we remind ourselves of our past. How certain experiences felt – and as we get lost in that moment of daydreaming, we wish nothing more than to relive what was our present at some point. Sometimes, we only realize how beautiful and carefree certain moments were when they are already forever engraved in our memory. Continuing, Sloan is talking about rebellious acts he did when he was young, without a care in the world, desiring excitement and experiences:
Waterfall, spray-painted wall in the forest
Drinking, thinking like the ones who came before us
Green green summer
The adrenaline kick we get of doing the things that system forbids is an act, happening in the young years. Finding yourself, testing out every possible boundary that society has built up around you. Trying things like alcohol for the first time, and very deeply finding new aspects of your personality. The following and final verse is putting everyone who listens to the song from a state of daydreaming into a reminiscing over some of those painful first times, such as heartbreak, experienced in our teenage years:
Converse shoes, mixtape blues, confused
Tears while I vacuum my room
I'll be looking for that white horse in the moonlight
I'll be blowing kisses at the edges of the night
where drifts the dust, where youth must come again 
Typical items of '80s and '90s youth culture, such as Converse shoes or self-made mixtapes, leave us forever nostalgic about an innocent time. Even though the teenage years are characterized by a lot of positive experiences, there are also some very painful first times, such as experiencing heartbreak for the first time. In the last three lines, the artist changes the tense from past to present, reminiscing of those lived times in a positive mood.
Sloan's intense poetry-like lyricism is accompanied by acoustic guitar sounds, putting the focus on the emotions and message that matters. His song is also visually expressed in a music video, made by the artist himself: "I made the Green Summer video using footage from the public domain film One Got Fat: Bicycle Safety from 1963," Sloan explains. "It is a funny and somewhat creepy video with kids riding bikes and wearing monkey masks. I love the vintage quality of the film and it seems to have a green hue, which goes nicely with the name of the song."
"Green Summer", the first single off Green Reflections, sets an intimate atmosphere on what Trevor Sloan's listeners can expect of the new record.
"A suburb close to the country was the backdrop for my youth, which was full of awkwardness, new friendships, unrequited love and is a point of reference for where I am today in my life and in my relationships," the artist shares. His intimate new track feels like an open invitation for all of us to daydream ourselves away back into the days when the world seemed to be nothing but carefree and wonderful.
Stream "Green Summer" exclusively on Atwood Magazine!
— —
Stream: "Green Summer" – Trevor Sloan
— — — —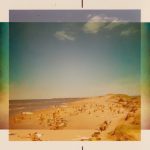 ? © Nippun Goyal
:: Stream Trevor Sloan ::
---