The Warning deliver on their new high-octane alt-rock single "MORE," finding themselves caught in the middle of a power struggle and reluctantly relishing in the chaos.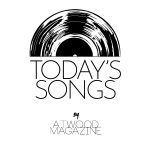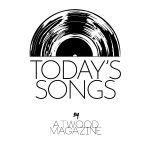 Stream: "MORE" – The Warning
---
"I've got one question for you," Dany Villareal asks the voracious crowds each night on tour. "Do you… want more?" The audience erupts in raucous cheering as the lead singer and guitarist of The Warning, alongside her two sister-bandmates, breaks into their new song "MORE," a stadium-ready banger highlighting the unrelenting trajectory of one of the most exciting new bands in rock music.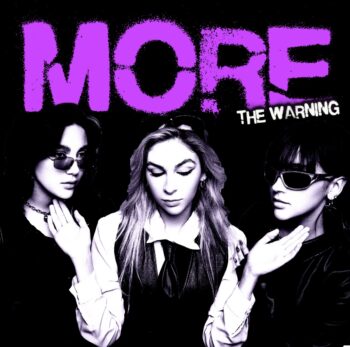 Hailing from Monterey, Mexico, The Warning is made up of the three Villareal sisters, Daniela, Alejandra, and Paulina. Raised on a musical diet of hard rock and metal among other genres, the sisters first gained recognition as kids with a cover of Metallica's "Enter Sandman" that was so impressive it earned them praise from Metallica's own guitarist Kirk Hammett. The Warning has only continued building upon that foundation, and have released three studio albums to date. Independent artists at first, they signed to Lava Records in 2020 for a five-album deal; the first of which, the excellent and hard-hitting Error, was released in June 2022.
The Warning's new single "MORE" arrives after a lengthy touring schedule over the past year at rock festivals (Aftershock, Louder Than Life, Rockville, Summerfest, Rock im Park) and in support of bands like Halestorm, The Pretty Reckless, Guns N' Roses, Three Days Grace and, currently, Muse. Gleaning some inspiration from the latter group, "MORE" shows the band branching out sonically, with guitars and cascading harmonies reminiscent of the English rockers, and it all works in their favor, expanding their musical landscape. It's a fun alt-rock song perfect for summertime.
Lyrically, the song is a perpetual push and pull inside a codependent relationship. It's fighting against a fiery desire you know is wrong; it's heading into a fight knowing that no victor will emerge, that another round is always on the precipice. But you're enamored and empowered by the never-ending struggle. The Warning are so exciting because of their lyricism, recalling the best of '80s and '90s classic rock, and their commanding musical presence. The synergy and harmony between the trio cannot be overstated. The song's music video capitalizes on this throwback-meets-modern-day feel with set pieces like old toys and video games, beanbags and shaggy rugs, plenty of neon colors, and even Crocs (perhaps the perfect meeting of past and present with the comeback these shoes have made.)
The sisters' breezy energy imparts an ebullient excitement into their music. They play with an expertise and knowledge of their respective instruments that's a bit astounding considering that none of them are even 25 years old yet. "MORE" is a song crafted to be palatable to a wider audience than the previous material they've released. It's a gateway song; it's designed to entice the listener so they'll want to hear what else The Warning can do.
And they can do quite a lot already. They recently wrapped the European leg of their Error World Tour, and will resume with a North American leg throughout August and September. This writer plans to be in the audience at Brighton Music Hall in Allston, MA, to help answer Dany's burning question with a rowdy, thundering cheer. The world needs a lot more of The Warning.
— —
Stream: "MORE" – The Warning
— — — —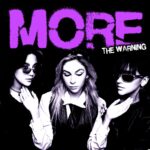 © 2023
:: Today's Song(s) ::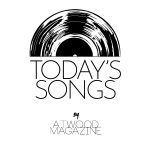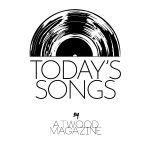 ---
:: Stream The Warning ::