Frankie Morrow's heated "Crave!" roars with longing, desire, and electric grooves as the Scottish band capture intimacy's intensity with smoldering sound and seductive charm.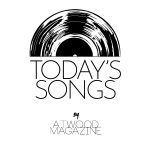 Stream: "Crave!" – Frankie Morrow
---
What if I surrendered to your tender hands? Deliver me…
There's an undeniable, unrelenting heat emanating off Frankie Morrow's new song.
It's the heat of a raw and unquenchable fire burning within: The heat of passion, of vulnerability, of intimacy's exhilarating intensity. A sonically and emotionally charged fever dream, "Crave!" roars with longing, desire, and electric grooves as the Scottish band come to life with smoldering sound and seductive charm.
Just as desire can be so intoxicating that it turns slightly sinister – taking us over completely – there's a mild darkness creeping in through the edges of this song; as if the drive at its core is so overwhelming and mighty that for a second, it blocks out the sun – leaving us to bask in the glow of pure, unadulterated passion.
Darling, darling just hold me
Feel the weight of my body
Tell me that you're mine
Let time, time move slowly
Irrevocably, toward the sun
We're on the right line
Feel it all around you
As the bonds that bind
Shatter and suppress no more
The fear that guides
We will lead it out unto the night
Independently released June 20, 2023, "Crave!" is an inimitable showstopper: Frankie Morrow's stunning first single of the year sees the Scottish quintet delivering the hardest-hitting music of their (admittedly nascent) career, following 2022 November's five-track Blue Parrot Backpackers Hostel with a dramatic, dynamic upheaval characterized by deep bass guitar notes, callous, cool drumming, and searing vocals that ring out full of strength and conviction.
"'Crave!' is about fancying the pants of someone," Frankie Morrow's eponymous frontwoman (née Maria McMillan) tells Atwood Magazine. "Falling in love in a hot summer. Addicted. Never wanting it to end – the joy, the ecstasy, the intensity!"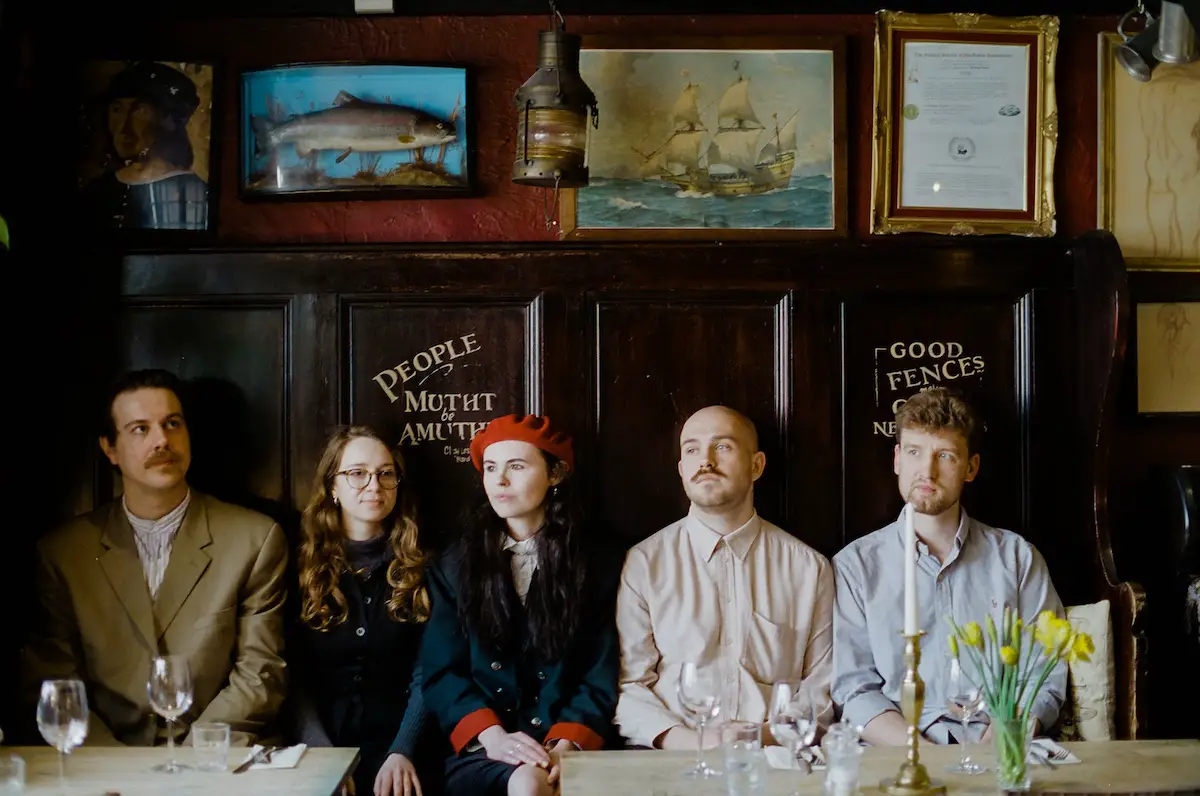 Comprised of Morrow/McMillan, Samuel Nicholson (guitar), Niamh Downes (keys, bv's), James Smith (bass, bv's), and  Duncan Carswell (drums), Frankie Morrow emerged at the tail end of 2022 with a glistening and groovy folk rock record – one that starts to feel a far cry from "Crave!" the more we listen. But we know better than to pigeonhole a band to one style, sound, or demeanor at this point in time.
"Frankie Morrow's music is a tapestry of smoldering, soul-stirring wonder," Atwood Magazine wrote in our 2022 artist feature. "They excel at crafting moments of soft, gentle reverie and hard-hitting passion alike, and they've imbued their first release with a healthy dose of both. Yet whether they're jamming out with the overdrive turned up, or dwelling in the hush of acoustic folk warmth, at the heart of Frankie Morrow's music is a singer and songwriter quickly coming into her own and leaning into life's heavy moments."
We feel this depth resonating in a new way on "Crave!" as the band explode in a visceral, cathartic chorus full of uninhibited, unfiltered emotion. The group erupt as Morrow and crew sing, "You're the one that I – crave," leaving just enough space to accentuate the final word, a move that ensures it rings out over the rest. "… You're that one that I – need!" They insist. This isn't about delivering a polished performance on well-manicured relationships; this is intentionally raw, fervent, and exposed:
You're the one that I crave!
The one that I adore
You're that one that I need
Go on and take the floor
You're the one that I crave!
The one that I adore
You're that one that I need
For the band, "Crave!" is a special release in more ways than one.
"Unable to sleep at London Heathrow airport, I first captured the guitar riff in the middle of the night singing the melody into my iPhone," Morrow tells Atwood Magazine. "The idea persisted, and on my return from the trip, I brought the tune to life via a home demo, before bringing the track to the rest of the crew to record at Platoon studios, King's Cross. I told guitarist Sam (Samuel Nicholson – guitarist in Frankie Morrow) I wanted the track to sound 'like a party' and he perfectly captured this spirit with the guitar lick at the end."
"The gang vocals were also unbelievably fun to record together, very unhinged. Just the way I like it. I have some great footage of us collapsing into hysterics after recording them. Sorry Taylor! (Taylor Pollock our Producer/Mix Engineer)."
Howling, howl at the blood moon
Never felt so good
Than when I was with you
What if I, what if I surrendered?
To your tender hands
Deliver me
How the heat slaps, you're beautiful, I love you
And the light refracts, curving round your body
And you know that I love it
Let me see you in the light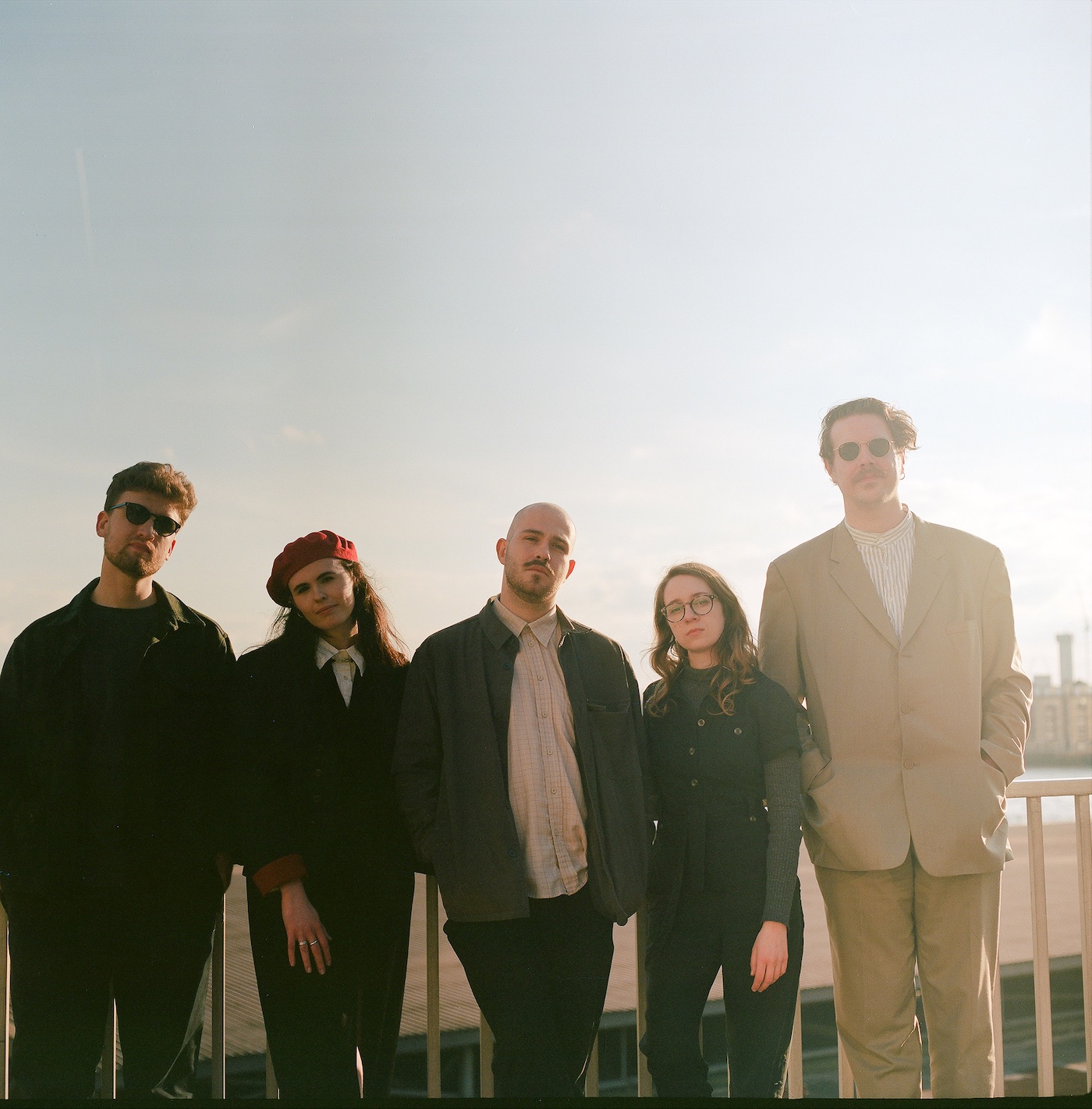 For all those who have fallen in love in the heat of the summer, this is an anthem for you. "Crave!" truly is a compelling, captivating reverie; a fever dream bottling up that familiar, fleeting experience of built-up tension and pent-up emotions washing over the senses in endless waves of ecstasy.
Frankie Morrow traded in the sweet sugar of their last EP for some sultry spice, resulting in a song that hits hard and leaves a lasting mark.
Seductive, super-charged, and achingly emotive, "Crave!" brings out the hunger in us all.
You're the one that I crave!
The one that I adore
You're that one that I need
Go on and take the floor
You're the one that I crave!
The one that I adore
You're that one that I need
— —
Stream: "Crave!" – Frankie Morrow
— — — —
 © Tabitha Wykeham
:: Today's Song(s) ::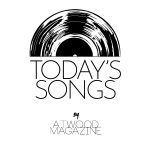 ---
:: Stream Frankie Morrow ::