Life can so quickly beat us down, harden our souls, and douse our fires. It can take a lot to bring the spark back into our eyes – and sometimes, it takes just a very little. Lindsay Clark commits to renewal and love in the delicate "Little Dove," a song about rediscovering and embracing life's beauty.
Oh my love I've been killing time
Making up your lines around me
Little dove of my eye
Little dove of my eye
Listen: "Little Dove" – Lindsay Clark
---
Atwood Magazine is proud to be premiering "Little Dove," the lead single off Lindsay Clark's upcoming album, Crystalline. Hailing from Nevada City, CA and now based in Portland Oregon, singer/songwriter Lindsay Clark blends sweet melodies with a warm, vibrant acoustic instrumentation on her brand new release: Built off a quaint, persistent guitar pattern, "Little Dove" blossoms with the slow, carefully thought-out addition of pianos, flutes, clarinets, and most important of all, Clark's emotive singing voice.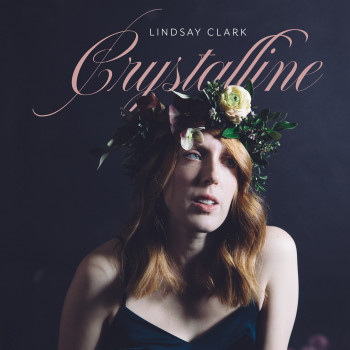 I hear the sound of scraping by
empty pocket lining turned out dry
Little dove of my eye
Little dove of my eye
Early mornings I seem to dive
straight into blue, whether sky or mind
Little dove of my eye
Little dove of my eye
"I wrote 'Little Dove' about a month before we recorded the album, something I was really looking forward to but I was also feeling very alone then," Lindsay Clark tells Atwood Magazine. "I was taking a walk one afternoon and came across this field of apple trees in bloom – it was so comforting to me because they reminded me of my childhood and the beauty of nature, how much in harmony we can be with that. The moment was so vivid and I came home that day and wrote the song in one sitting."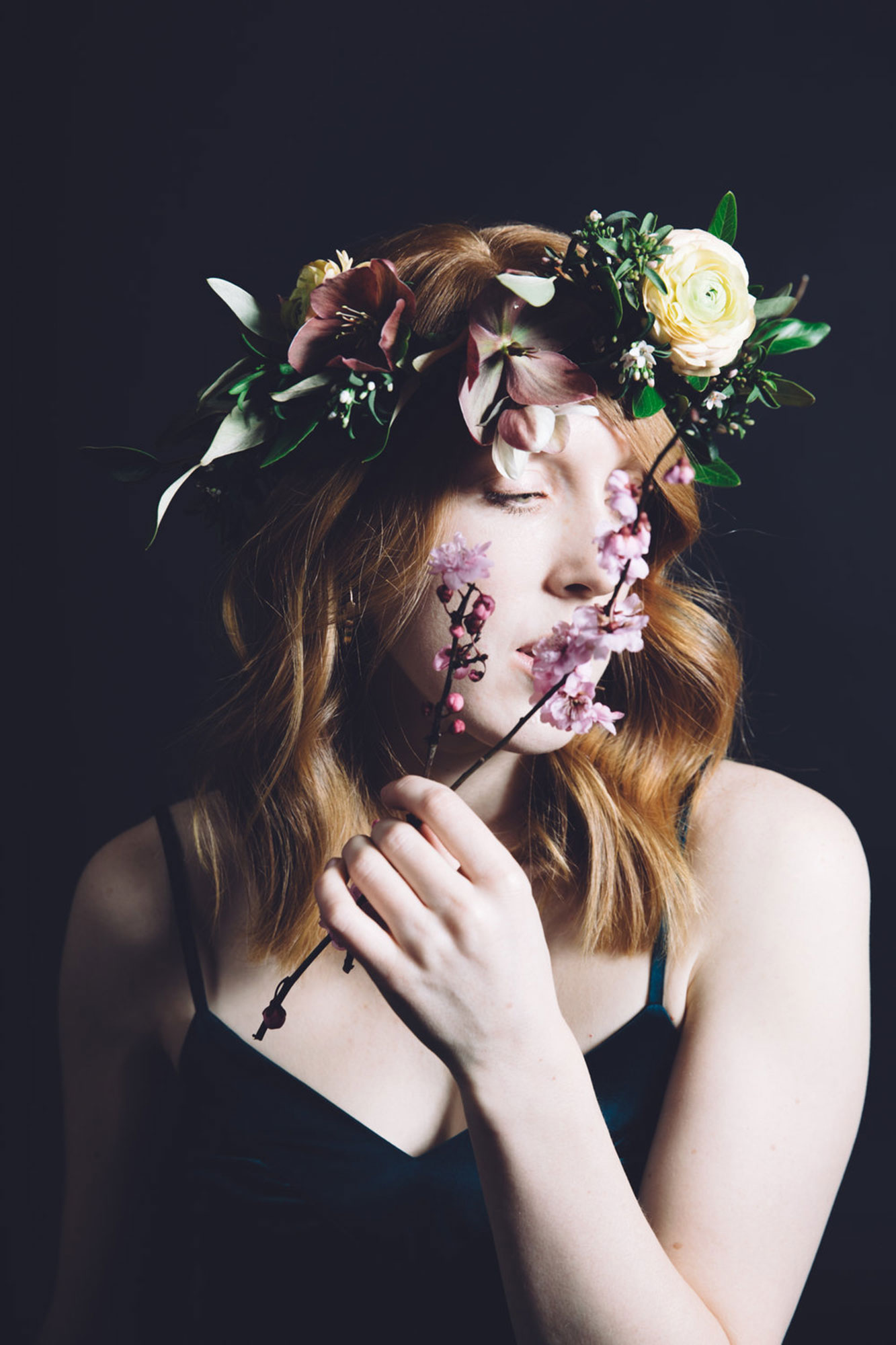 We can feel Clark's desire to be as new once more; to refresh, as if to cleanse herself, of her present state. The "little dove" is her muse, as well as her escape: It's a chance to break free of who she is, an opportunity to become who she wants to be. This is not to say she needs to change, but rather, it's a shaking-off of the bad and a concurrent embrace of the good. It's her future, her dream, and her passion – the reality she's committed to bringing into existence.
How our lives seem to slide on by
smelling of roses, and rosemary
and lemon, of apple blossoms
fresh water and time…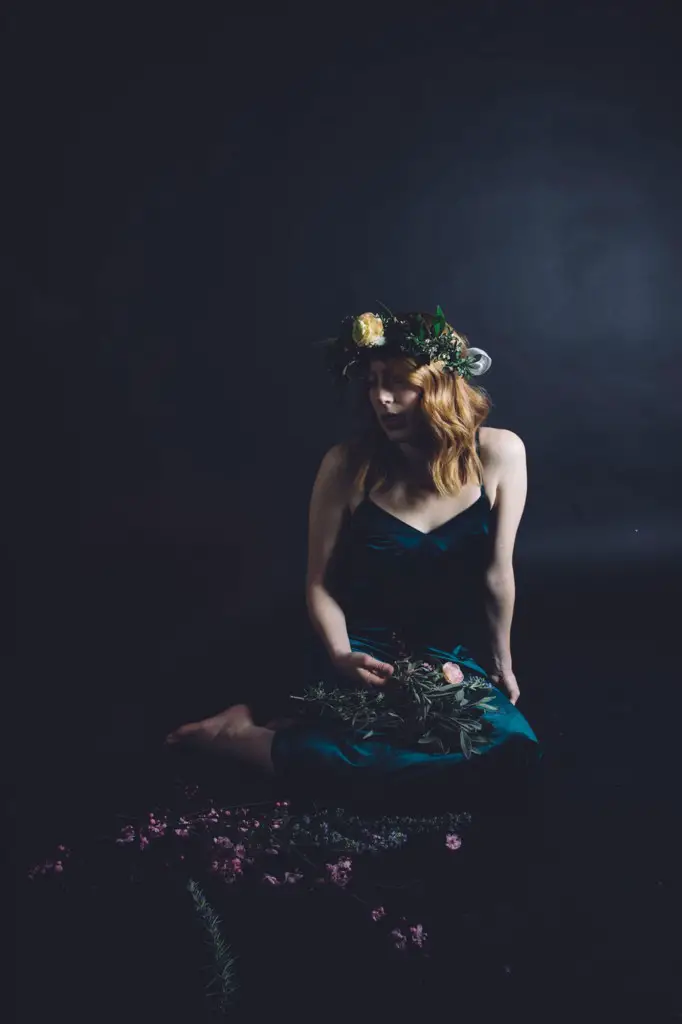 Clark further explains, "There's a darker line in the song, not for love will I lie – I had been coming out of a few romances and other relationships where I'd felt pressure to sacrifice my integrity or hide some part of myself in order to be loved or to keep someone's love. Though it's not really a love song, it is an ode to ideal love – love that is both special and equal. The "little dove" line came from a vision I had of my future daughter that same afternoon, who I saw in my mind's eye – along with a truer version of love, conscious love, and of my own integrity and grace. The song is a commitment to believe in that, even though it wasn't in front of me at the time. I think all of us have at one time felt the desire for something but simultaneously doubted our worthiness, thinking that we have to be more special in some way, and missing the fact that love is in fact our birthright.
"The song feels very close to me – these pastoral images flowed through me, connecting me to my childhood in the country and perhaps seeing myself return there in the future, being supported by the land and nature. So these lines of apple blossoms, lemons, sage, thyme – they all feel related to this idea of peace and harmony, and when I sing it I feel like I'm there."
Love is in fact our birthright.
Little dove of my eye…
Not for love will I die…
Nor for love will I lie…
I'll draw it out in loving lines…
A piece of poetry in and of itself, "Little Dove" is an homage to innocence and truth – to our unadulterated selves. Lindsay Clark weaves an incredibly resonating and inviting tapestry as she opens her eyes and mind to the good in the world, and the good within herself.
As spring has now rolled into summer and the heat bears down upon us, "Little Dove" is a reminder, not to stop and smell the roses, but rather to always be aware of the beauty in this world. Stream Lindsay Clark's "Little Dove" exclusively on Atwood Magazine, and catch her on tour throughout the next few months – dates and info below!
— — — —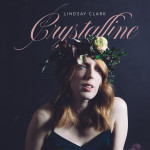 ? © Myles Katherine
:: Stream Lindsay Clark ::
---
:: Lindsay Clark Tour ::
July 8th // Portland, OR // Beacon Sound
July 13th // Richland, WA // Emerald of Siam
July 14th // La Grande, OR // Side A Brewing
July 15th // Moscow, ID // Slice + Biscuit
July 16th // Spokane, WA // Living Stage
July 17th // Enaville, ID // Snake Pit
July 18th // Great Falls, MT // Back Alley Pub
July 19th // Great Falls, MT // Celtic Cowboy
July 20th // Bozeman, MT // Wild Joe's
July 21st // Logan, UT // Why Sound
July 22nd // Laramie WY // Buckhorn Bar
July 23rd // Boulder, CO // Laughing Goat
July 24th // Denver, CO // Your Mom's House
July 26th // Boulder, CO // Trident Cafe
July 27th // Madrid, NM // Mineshaft Tavern
July 28th // Fort Stockton, TX // The Garage
July 29th // Terlingua, TX // Starlight Theatre
July 30th // San Angelo , TX // Deadhorse
July 31st // Austin, TX // Driskill Hotel
August 1st // San Antonio, TX // Lowcountry
August 2nd // Nagozchoches, TX // Fredonia Hotel
August 3rd // Austin, TX // Driskill House
August 4th // Galveston, TX // Old Quarter
August 5th // New Orleans, LA // Fair Grinds
August 6th // Tupelo, MS // Blue Canoe
August 7th // Nashville, TN // Idle Hour Tavern
August 8th // Nashville, TN // Idle Hour Tavern
August 9th // Clarksdale, MS // Shack Up Inn
August 10th // Birmingham, AL // Black Market Bar
August 11th // Greenville, SC // Smiley's Acoustic Cafe
August 12th // Woodstock, GA // Reformation Brewery
August 13th // Roswell, GA // Gate City Brewing
August 14th // Savannah, GA // Foxy Loxy
August 15th // Richmond, VA // Hoff Garden
August 16th // Richmond, VA // Garden Grove Brewing
August 17th // Salem, VA // Parkway Brewing Co
August 19th // Brooklyn, NY // Pete's Candy Store
August 25th // Holland, VT // The Barrage
August 26th // Norfolk, CT // Infinity Bistro
August 28th // Bethel, CT // Note Kitchen + Bar
August 29th // Washington, DC // Gypsy Sally's
August 31st // Lexington, KY // Al's Bar
September 2nd // Louisville, KY // Magnolia Bar
September 3rd // Springfield, MO // Harvest House
September 7th // Provo, UT // ABG'S
September 8th // Fallon, NV // Telegraph
September 20th // Portland, OR // Holocene