K-pop group VANNER take us track-by-track through their brand new EP, 'VENI VIDI VICI.'

Stream: 'VENI VIDI VICI' – VANNER
---
VANNER is a five member K-Pop group that has had a more than ordinary origin story.
Performing at over 200 stages in Japan even before their debut in 2019, the group – comprised of Taehwan, Gon, Hyesung, Sungkook, and Yeonggwang – always show their immense energy and captivating performances to their fans. They racked up even more excitement when they were a part of the idol survival show Peak Time, and won the show with a cumulative total of 1.46 million votes.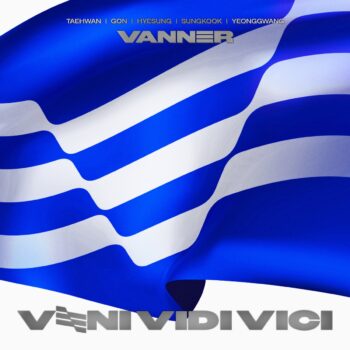 With the release date of August 21st of 2023 via Klap Entertainment, VANNER have just released a new EP titled VENI VIDI VICI. This project consists of six captivating tracks that capture different sides of the group's unique charm.
VANNER sat down with Atwood Magazine to discuss their new EP, what it was like to work with their senior Hyungwon of Monsta X, and sent warm messages to their fans, called VVS.
— —
A CONVERSATION WITH VANNER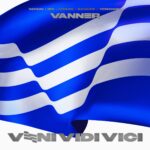 Atwood Magazine: Can you give an introduction to VANNER, for new listeners that may have not known about your group yet?
Taehwan: VANNER is a combination of the words 'banner' and 'victory.' It means that the group will march to the top and plant a flag of victory!
Can you tell us a little bit about the making of VENI VIDI VICI?
Taehwan: It's our first mini album and it's our first album since we won first place on Peak Time. We made the album with the best producers, and filled the album with various meaningful songs.
The title of this EP means "I came, I saw, I conquered" in Latin. What is the significance of the phrase for this project?
Yeonggwang: VANNER has been working hard to keep our dreams alive, and I think it's important for us to send the message out there to follow your new beginnings.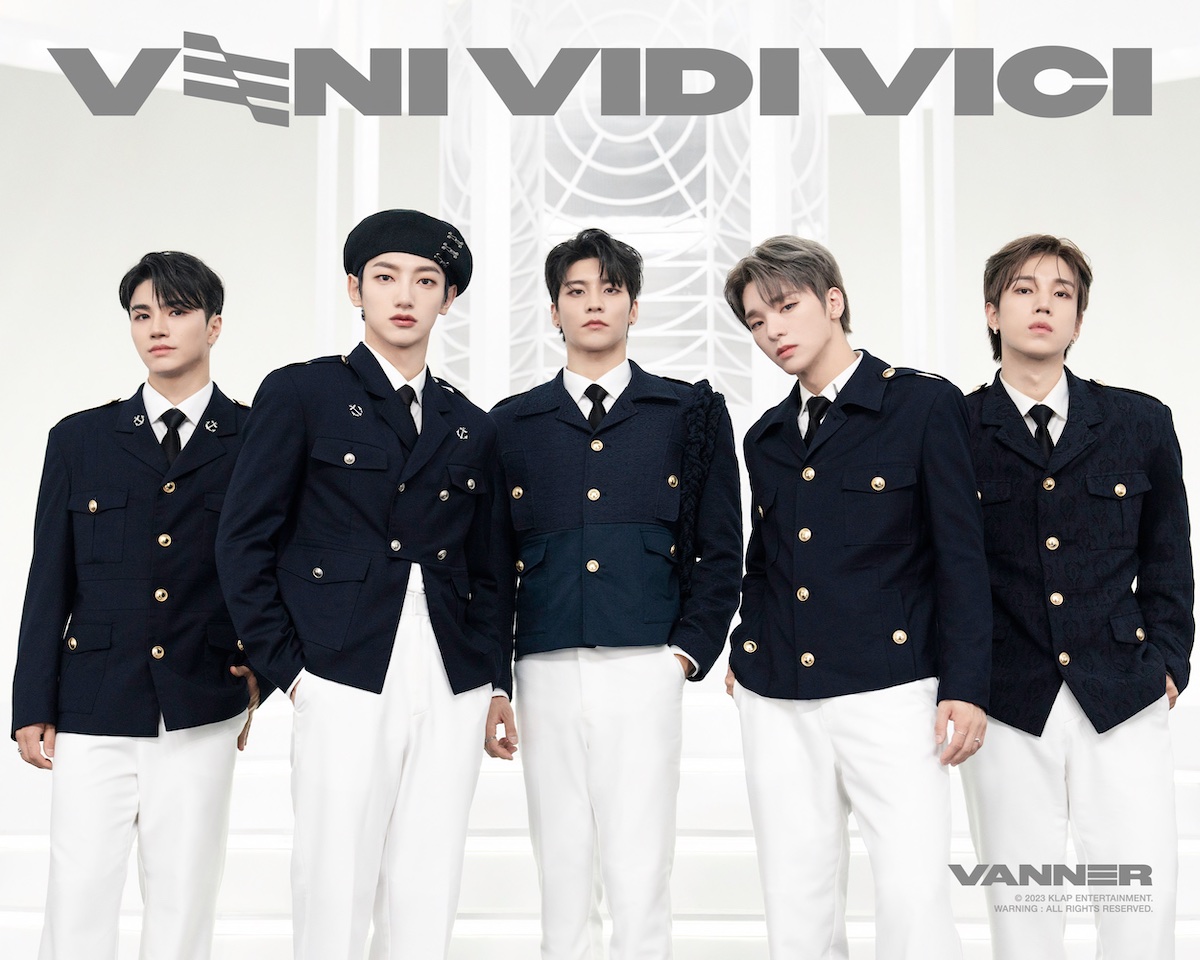 The first track "Performer" tells the story of overcoming a dark time. Sungkook, you participated in writing for the rap parts of the song. Did you tap into a personal experience when creating this song and what were you trying to convey with what you wrote?
Sungkook: I included the meaning of our group's name and the word 'flag,' which is the main concept of our album. I wanted to express that we continue to run and continue to try.
Speaking of the individual tracks, The track "Savior" is dedicated to your fans. What do you want your fans to take away from the song?
Hyesung: I hope we can convey the love and sincerity we feel towards VVS through this song.
We'll dive into one final track. Hyungwon of Monsta X wrote and composed one of the songs for this EP, called "Want U Back." What was it like working with your seniors and what did you learn from the experience?
GON: First of all, I would like to thank Hyungwon for giving us such an amazing song. It is a great honor to work together. I was able to learn a part of Hyungwon's identity, which is sex appeal and sophisticated charisma.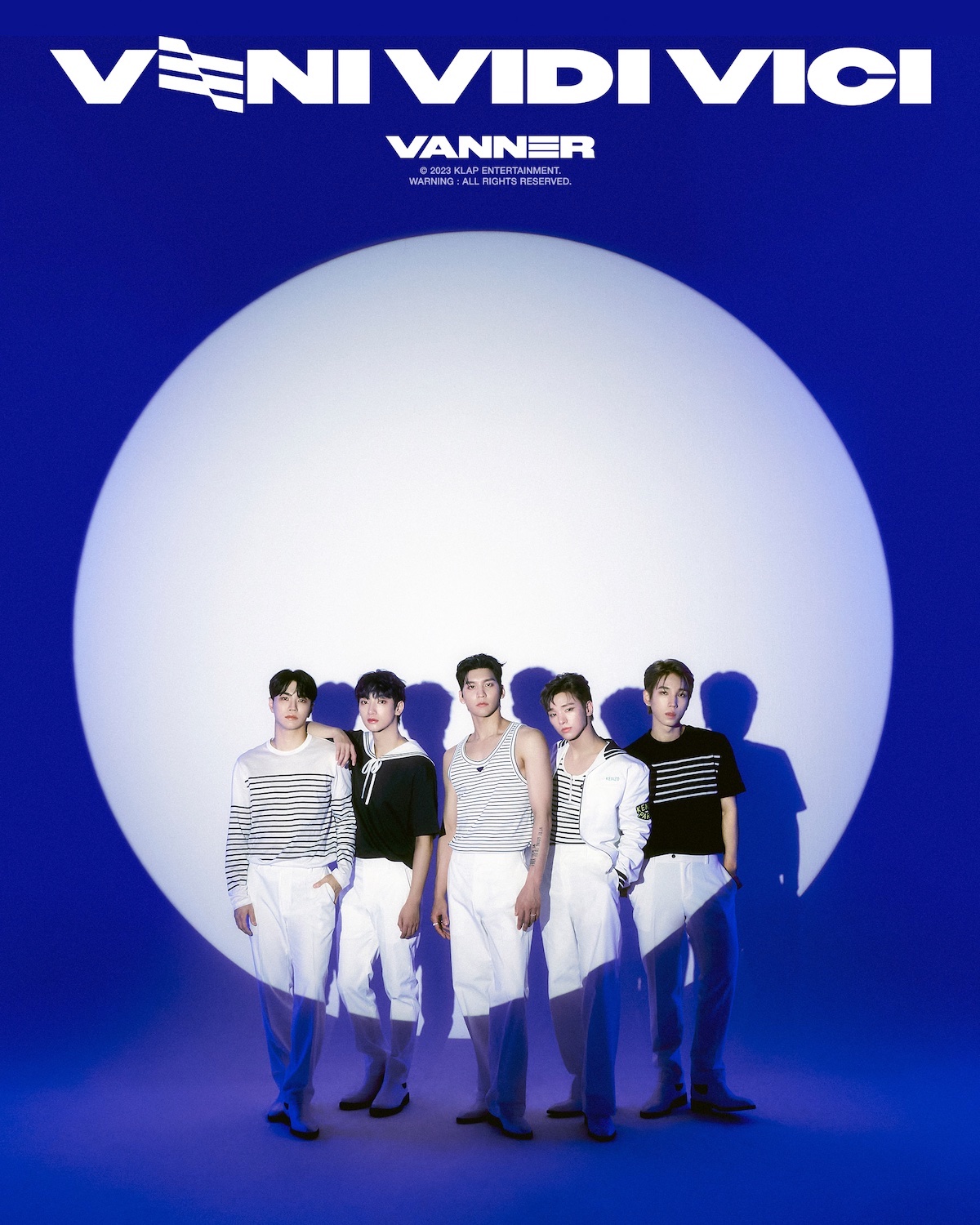 What is your favorite song from this EP?
Taehwan: "PERFORMER" – I think it's our opening track, "PERFORMER." "PERFORMER" is a song with strong punky beats and addicting melody, which fits VANNER like a glove.
GON: "WANT U BACK" – I would like to recommend this song because we expressed our own sex appeal through this song.
Yeonggwang: "WANT U BACK" – this song was written and composed by Hyungwon of MONSTA X, who we love so much that we cover their songs often, and it elevates our performance.
Hyesung: "PERFORMER" & "Savior" – It took a while for this album to come out and the title "PERFORMER" represents VANNER well, which makes me adore this song more.
"Savior" is the song that we took on the challenge to write the lyrics for the first time, and we made this song for VVS, our fandom who has always been with us. Because of that, I am fond of this song and I hope this song becomes like a gift to our fans too.
Sungkook: "Savior" – I recommend this song because VANNER participated in writing the song lyrics thinking of VVS, who has always been rooting for us and sending us love.
When it comes to growth and learning, what is something you know now that would you tell yourself from trainee days until back when you were still on Peak Time?
Taehwan: You have great strong suits, so don't give up and hang in there.
GON: Don't forget about how precious the fans and staff are. Don't forget where you started and always keep moving forward.
Sungkook: Let go of the pressure. Trust yourself and enjoy.
Yeonggwang: Don't give up and continue to do your best and trust yourself as always.
Hyesung: Hang in there. Enjoy. Think.
What is the ultimate dream for VANNER as a group? What is something you all would like to achieve together?
Taehwan: I want to show great performances for a long time. I also want to always remember where we started and continue to grow big and add to promoting K-pop around the world.
GON: I want to perform for a long time with the members as VANNER.
Sungkook: I would like to make us known to many people and share and enjoy our music and life.
Yeonggwang: I would like to become a group that doesn't change and continue to be loved by many fans.
Hyesung: I would like to perform on the stage for our fans for a long time. I believe the greatest joy for a singer is to meet the fans on stage and I would like to be able to feel such happiness for a long long time.
Lastly, do you have a final message for your fans, aka VVS?
Taehwan: I hope this mini album is meaningful and helpful to our fans. I hope you all especially enjoy 'Savior,' which is the song that VANNER participated in writing the lyrics.
GON: Our number one priority is always our fans. Thank you always for sending us love and support. Even with different languages and different cultures, I think we are able to communicate our heart and sincerity. I would like to make many happy memories with you and enjoy music together. I love you.
Sungkook: We won't give up. Let's trust each other and love each other.
Yeonggwang: Wherever VANNER gets to reach it will always be thanks to VVS. We won't become full of ourselves and we will always repay with music.
Hyesung: Thank you for taking care of VANNER and now it is our turn to take care of you. So don't worry and let's continue to be happy as we always have been. I love you so much!
VANNER are K-Pop underdogs that cannot be missed.
They have proved their hard work and dedication for years to their fans from their story and feature on Peak Time.
The group's new and bright EP VENI VIDI VICI is available on all streaming platforms, and their music video for the opening track "Performer" is out now!
— —
— — — —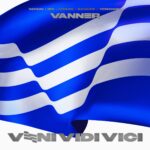 © Klap Entertainment
:: Stream VANNER ::
---