Australian pop star Troye Sivan's lead single "Rush" for his upcoming third studio album 'Something To Give Each Other' is a hypnotizing anthem of gay sensuality.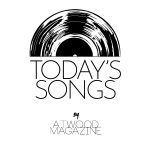 Stream: "Rush" – Troye Sivan
---
Australian pop singer-songwriter Troye Sivan's discography tells a lineage of queer intimacy. With his 2015 debut album Blue Neighborhood, a brooding indie pop album that became a coming-of-age staple for many queer teenagers, Sivan sang about the sentimentality of young love over dark, moody instrumentals. His follow-up 2018 album Bloom was a masterfully crafted pop opus featuring sparkling odes to an all-consuming true love.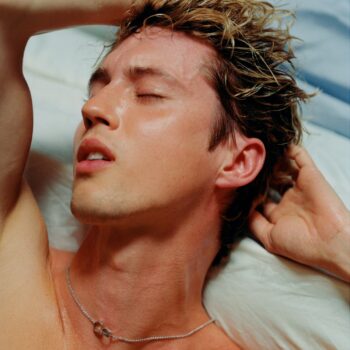 "Rush" leans fully into a physicality that Sivan previously explored in Bloom and his 2020 EP In a Dream. Released via Capitol Records on July 13, 2023, the song is the first single from Sivan's upcoming studio album Something To Give Each Other, out October 13.
On the album cover, Sivan's head rests between the legs of a man. His face beams a smile toward the sky, epitomizing the joy found in unabashed sexual expression. "Rush" is essentially the musical form of that rapture – the thrill of closeness and the gluttony of hedonism.
Big communication, tell me what you want
Translate your vibration, let your body talk to me
Baby love, if you wanna show me what
You've been schemin' up, if you wanna (Let go)
Trust the simulation, don't you let it break
Every stimulation, promise I can take
What you wanna give?
Boy, you better show me what
You've been schemin' up
Filtered gang vocals immediately place the listener in a crowded nightclub or strobe-lit rave, chanting, "I feel the rush / Addicted to your touch" over a fast, pulsing house beat. The track adds a prominent bass line that thrums in tandem with Sivan's airy voice as he beckons, "Tell me what you want / Translate your vibration, let your body talk to me." There is a slight slurring in his delivery as he keeps up with the track's rapid pace, evoking the image of an inebriated, liberated man romping around the dance floor.
I feel the rush
Addicted to your touch
Oh, I feel the rush
It's so good, it's so good
So good when we slow gravity, so good
It's so good, it's so good
Breathe one, two, three, take all of me, so good
It's so good, it's so good
He briefly slows it down as the lower frequencies dissipate, swelling like an inhale. Prior to the chorus, a split second of silence hitches the listener's breath before the music returns with overwhelming force. The gang vocals echo the introductory hook in an entrancing loop, interspersed with Sivan's breathy vocals repeating, "It's so good." In the post-chorus, his voice oscillates under a vocoder to emulate an out-of-body sensation synonymous with intoxicating pleasure.
While "Rush" is a song about physical intimacy, its house influences and beat tailor-made for the club also transform it into a celebration of proximity. For queer people to congregate, bodies against bodies, and dance to a song unapologetically about gay sex – that is what makes an anthem.
Pass your boy the heatwave, recreate the sun
Take me to the feeling, boy, you know the one
Kiss it when you're done, man, this shit is so much fun
Pocket rocket gun
The song lives up to its title, coming and going in just over two-and-a-half minutes. Yet, Sivan manages to accomplish everything he set out to do and more. "Rush" is a fleeting, immersive track where the sonic atmosphere translates effortlessly into a visual experience. It is sweat, sex, and the glorious highs of queer nightlife condensed into a shot of euphoria.
In Sivan's words, "It's so good, it's so good."
— —
Stream: "Rush" – Troye Sivan
— — — —
 © Stuart Winecoff
:: Today's Song(s) ::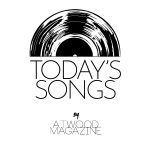 ---
:: Stream Troye Sivan ::