Born from a time of growth and change, isolation and renewal, Harrison Storm and Enna Blake's "Under Dusk" is a beautifully intimate indie folk anthem of support.
for fans of Daughter, Novo Amor, Hayden Calnin, Dustin Tebbutt
"Under Dusk" – Harrison Storm & Enna Blake
---
Born from a time of growth and change, isolation and renewal, Harrison Storm and Enna Blake's first release together is a beautifully intimate indie folk anthem of support: A stirringly sweet song of connection to the self and connection to those around us, "Under Dusk" invites us to bask in the stirring throes of reflection.
Saw you yesterday
Before I swam right through my lakes
Didn't know what to say
As the water pulled me underneath
Hiding secrets
Keeps the sun down
Let us harvest
All the seeds of doubt
Atwood Magazine is proud to be premiering "Under Dusk," the lead single off Harrison Storm and Enna Blakefound's forthcoming collaborative four-track EP. Two Australian singer/songwriters who found each other "living and creating together in an artistic share-house by the ocean" during the COVID-19 lockdowns of the past two years, Storm and Blake found solace in creation and meaning through music.
"There was a lot of joy and curiosity during the writing and recording of 'Under Dusk' with Enna," Storm tells Atwood Magazine. "I've never worked with another artist on a project like this before, so having the creative vision split between two people as well as the producer, made making tough creative decisions about the song easier to come to. I think in the past when I've recorded my own music for my solo project, I can get a bit lost in the seriousness of it all. So it was really refreshing to have Enna's energy lighten the entire process and keep things clear. Our creative vision for the song was always quite in sync and as artists, we really connected in a way that was always for the betterment of the song. I definitely learnt a lot about myself as an artist from working with Enna."
A soft ethereal acoustic song full of tender guitar work and tender, heartfelt shared vocals, "Under Dusk" is a hypnotic enchantment. Both artists rise together, gently, into a chorus full of light and empathy, understanding and presence:
When they won't
I'll believe you
So open up
I won't leave you
If you don't
Let me see you
In another way
Under dusk
Together, the pair mesmerize while providing a safe space for all to dwell and be.
"We wrote 'Under Dusk' during the first lockdowns of 2020," Enna Blake explains. "As we were processing all the change and adversity happening around us and within ourselves, it became obvious that you need a really deep level of support from the people around you – and from yourself too. You need to have your own back. So this song kind of became an anthem of support for both of us, to help us get through what we were going through. We hope it does the same for others. Our surroundings in nature were very inspirational to the writing of the song. Harrison and I were very lucky to be roommates in this wonderful, creative sharehouse during the 2020 lockdowns in Shoreham, Victoria. We were walking distance from the beach, and my favourite time of day was always dusk. The stillness, the quiet, the colour of the water, the darkening sky. That state of in-between. The night coming and the day gone and there's this little patch of time where everything feels like it stops for a moment. I find it wildly uncomfortable sometimes, being in that state of transition. It can feel never-ending and so fleeting at the same time. And to me, that's what going through change, or hard times can feel like."
"It was really beautiful to work with Matt Redlich as our producer, he immediately really felt what the song was about and was such a key part of the creative process in bringing it to life. It was my first time recording a song in the studio, which was a super fun learning process for me. I really appreciated being able to work with Harrison and Matt, who have had so many years of experience."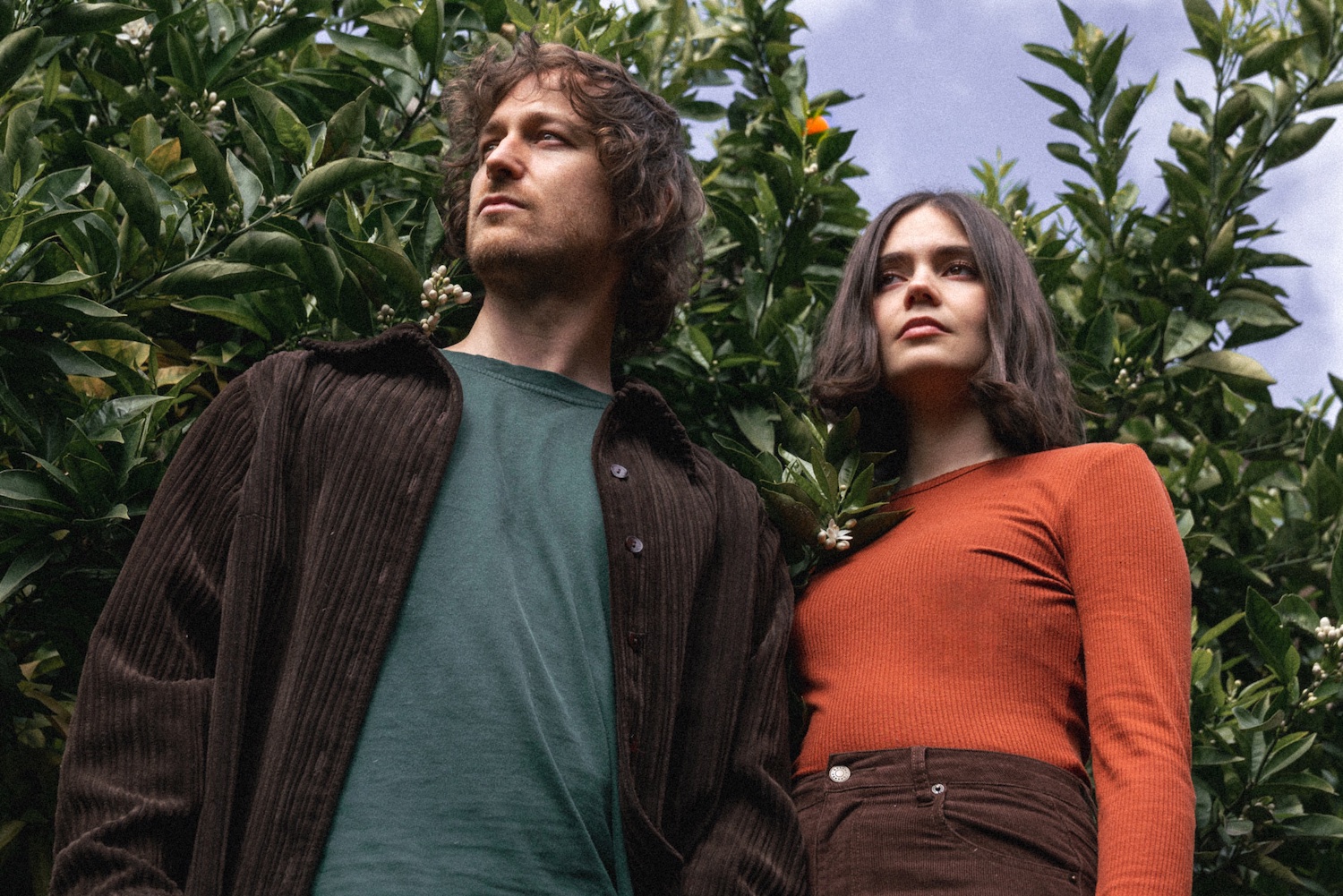 Put you in my way
As I fell right back to where I came
Couldn't see into the gray
While I fought the water dragging me
Finding pieces
Through the heavy years
Held the sky up
Oh to bring us here
Seeing as "Under Dusk" is such a powerful testament to human connection and being there for others in their time of need, it comes as no surprise to learn that Blake and Storm have partnered to support an international aid organization around their song's release.  For every pre-save of "Under Dusk," $1 will be donated to the Afghanistan Emergency Appeal through CARE International, which is aimed to "help lifesaving humanitarian assistance reach the most vulnerable families affected by the crisis in Afghanistan."
Pre-save the song below, and get your first full listen of "Under Dusk" exclusively on Atwood Magazine.
When they won't
I'll believe you
So open up
I won't leave you
If you don't
Let me see you
In another way
Under dusk
— —
"Under Dusk" – Harrison Storm & Enna Blake
— — — —
? © 2021
:: Stream Harrison Storm ::
---